Games to Watch
Some big games for American's this weekend as Chelsea and disgruntled American Pulisic travel to Leeds United States of America on Sunday at 9 am on USA Network.  And yes I now have my Leeds United Jersey and will be wearing it proudly I pick Leeds to win at home and teach that horrific German Chelsea manager Tuchel that Americans can play! Dortmund and American Reyna will host Werder Brennen on ESPN at 9:30 am on Saturday right after Tottenham hosts Wolverhampton Sat at 7:30 am on USA.  Monday gives us Man United vs Liverpool at 3 pm on USA  – Man U is supposedly a preferred landing spot for our own Christian Pulisic. Speaking of Capt America – check out this Pulisic commercial now running in EPL games.   
LEEDS AMERICA BEATS CHELSEA 3-0
Leeds wallops Chelsea 3-0 in a huge win with Americans Brenden Aaronson, Tyler Adams and Jesse Marsch playing central roles
In a stunning result, Leeds United beat Chelsea 3-0 in the most convincing of ways on Sunday, unleashing a barrage of energy against one of the Premier League's top teams. Here are my three thoughts on the game:
---
GrantWahl.com is a reader-supported soccer newsletter. Quality journalism requires resources. The best way to support me and my work is by taking out a paid subscription now. Free 7-day trials are available.
---
• Brenden Aaronson is designed for the Premier League. The 21-year-old American was a devastating mix of skill and energy again, providing constant threats with his passing and turns (see you later, Kalidou Koulibaly, enjoy that yellow card!) while injecting energy and defensive pressure whenever Leeds lost the ball. That resulted in the game's opening goal, when Aaronson picked the pocket of Chelsea keeper Édouard Mendy in front of an adoring Elland Road crowd. When I interviewed Aaronson in Leeds for my recent magazine story on the Americans there, I asked him what position he would play. "Not the striker," he said, "but the three under the striker. Any position there. Left mid, center attacking mid, or right mid." On Sunday Aaronson was deployed in the number 10 role for the first time, and while not everything he tried came off, the sheer verticality of some of his menacing through-balls reminded me of Michael Laudrup. Aaronson's is also crazy fit. He went 82 minutes at a breakneck pace and has been on the field for all but 13 minutes in Leeds's first three games. Hats off to one of the Premier League's top newcomers so far this season.
• This game was a distillation of MarschBall. The philosophy of Leeds's American coach, Jesse Marsch, is all about constant energy, full-field pressure and striking quickly in transition once you win the ball, especially when it's in the opponent's end of the field. Marsch, who emphasizes data analysis, also invests lots of training time into an array of intricate set-piece routines. Look how Leeds scored its goals on Sunday: The first (by Aaronson) came as the direct result of pressure on Mendy. The second (by Rodrigo, his league-leading fourth of the season) came on a well-executed set-piece corner kick. The third (by Jack Harrison) came on a decisive counterattack with Daniel James delivering a terrific cross with zero Chelsea pressure from the left side. No Leeds player knows MarschBall better than Tyler Adams, the 23-year-old American who started playing for Marsch at age 15, and Adams was sneaky-phenomenal on Sunday, seemingly everywhere to win balls in the midfield and showing his smarts to know exactly when to insert himself to stop Chelsea counters. (A particular moment happened in the second half when Adams dispossessed Raheem Sterling on a post-set-piece counter without even drawing a foul.) MarschBall is heavy-metal football, a 90-minute rush, and it was especially fun to see Marsch celebrating that way on the sideline after Leeds goals. (And you know what's crazy? Leeds really should have a perfect nine points in the league instead of seven after losing a 2-0 lead at Southampton last week.)
• What must Christian Pulisic be thinking right now? Chelsea's American No. 10 once again didn't start, even though the ineffective Ruben Loftus-Cheek did in a position where Pulisic could certainly play, and losing to the Premier League's America's Team (with Aaronson, Adams and Marsch playing central roles) has to have Pulisic wondering about greener pastures elsewhere. Pulisic didn't have much impact once he came on in the second half, and it's obvious that he doesn't have Thomas Tuchel's trust. If he did, Chelsea wouldn't be looking to acquire more players in his position. I would almost rather see Pulisic move on loan to Newcastle than to the dumpster fire of Manchester United, but he needs to make a move and get playing time ahead of the World Cup if he wants to have the biggest impact he could at the tournament. That's the only bummer of an otherwise phenomenal day for fans of United States soccer.
LEEDS AMERICAN AARONSON SCORES – Leads 2-0 !!
Brendan Aaronson Scores his 1st EPL goal vs Chelsea
LEEDS vs Chelsea Team news breakdown
Starting with Leeds after looking at both team sheets, the team that Marsch has picked won't surprise too many fans. Bamford has been replaced in the starting XI by Dan James after picking up yet another injury in the 2-2 draw with Southampton last weekend. The Welshman's vacant spot on the bench has been taken by Joe Gelhardt who has been struggling for fitness himself.
For Chelsea, there is some surprise to see Conor Gallagher drafted into the team – in place of Kante – to partner Jorginho in the middle of the park. The expectation was probably that Loftus-Cheek would move from right wing-back into the midfield but he remains on the right-hand side after a strong performance against Tottenham.
That means that James is likely to be deployed in the right centre-back role, unless Tuchel opts for a back four which seems unlikely. Other than the forced change, the rest of the team for the visitors is exactly the same as the one that started against Spurs.
EPL Wk 2
Wow so the EPL was enthralling this weekend – Man United getting pounded 4-0 to Brentford – yes Brentford (no idea where that is) and then the drama and emotion just dripping in the London Derby Sunday between Tottenham and Chelsea with Harry Kane's 95th minute header stealing the game at Chelsea (full highlights).  Disagreements between the managers Spur's Conte (former Chelsea League winning Mgr) and Chelsea's Tuchel (current German idiot Mgr who won't play Pulisic) led to this altercation postgame leading to 2nd yellow cards & Reds for both after the game.   Listen I love the emotion – I love it when my coach cares – this was a little over the top but both guys care – and both wanted to will their team to victory.  If you get a chance to go back and watch – this last 45 of this game is classic EPL between 2 teams and fan sets that don't like each other.  (Think Bears/Packers, Ga/FL or Yankee's/Red Sox.   In other EPL news both American teams tied this weekend as Fulham tied 0-0 at Wolves & Leeds United with coach Marsch saying they let 1 slip away with a 2-2 finish at Southampton after having a 2 goal lead.  
US
Are these really the New US Jersey's for the World Cup ? Weston McKinney agrees – man I hope not!! Cool news that the US will play Japan in the Sept window on Sept 23 from Europe at 8:30 am on ESPN.  Check out American F Josh Stewart score the brace today for Norwich.  
Carmel High School Girls & Boys Varsity Schedules
I will have local high school previews next week – exciting with Carmel High School Girls and Boys teams coming off of Finals Appearances last year.
BIG GAMES ON TV
Sat, Aug 20
7:30 am USA Tottenham vs Wolverhampton
9:30 am ESPN Dortmund (reyna) vs Werder Brennen
10 amUSA Southampton vs Leicester City
10 am Peacock Fulham (Reem, Jedi) vs Brentford
12:30 pm NBC AFC Bournemouth vs Arsenal
12:30 ESPN+ Union Berlin vs RBLeipzig
6 pm ESPN+ Cincy v NY Redbulls
8:30 pm ESPN+ INDY 11 @ Tulsa
10 pm Para+ San Diego Wave (Morgan) vs Houston Dash NWSL
10 pm ESPN+ LA FC vs San Jose
Sun, Aug 21
9 am USA Leads United (Adams, Aaronson) vs Chelsea (Pulisic) vs Tottenham
11:30 am USA New Castle United vs Man City
1:30 pm ESPN +, D Atletico Madrid vs Villareal
2:45 pm Para+ Atalanta vs Milan
4 pm ESPN+ Real Sociedad vs Barcelona (Dest)
5:30 pm FS1 Columbus vs Atlanta United
7:30- pm FS1 Sporting KC vs Portland Timbers
Mon, Aug 22
2:45 pm para+ Juventus vs Sampdoria
3 pm USA Man United vs Liverpool
Fri, Aug 25
8 pm ESPN Austin vs LAFC
10- pm ESPN Portland Timbers vs Seattle
Soccer Saturday's are every Sat 9-10 am on 93.5 and 107.5 FM with Greg Rakestraw
USA

USMNT hopeful Sargent scores twice for Norwich
Marsch wants Tuchel banned from Leeds-Chelsea
Top 25 players in the USMNT player pool right now
EPL
Marsch: Leeds wasted strong performance v. Saints
Southampton vs Leeds: Saints grab point after stirring comeback
Three talking points from the Premier League weekend
10 things we learned in the Premier League: Week 2
Antonio Conte, Thomas Tuchel clash signifies hunger to join title race
Conte, Tuchel clash in heated Chelsea-Spurs derby
Jesus can take Arteta's Arsenal to next level after Leicester double
Forest mark Premier League homecoming with West Ham win
Man United bottom of table for first time in 30 years after 4-0 rout
Brentford vs Manchester United: Player ratings, three things learned
Blame me says Ten Hag after Brentford battering leaves Man Utd bottom 
Erik ten Hag would've subbed all 11 Manchester United players if allowed
World

Champions Milan off to winning start, Dumfries steals show for Inter
'Emotional' Werner scores for Leipzig on Bundesliga return
Lukaku nets seconds into Inter return at Lecce
Ancelotti confirms he will quit football after Real Madrid
Ancelotti 'surprised' by Kroos absence from Ballon d'Or nominees
Benzema, Courtois and De Bruyne nominated for UEFA award
'Game-changer' Bynoe-Gittens propels Dortmund to comeback win over Freiburg
Unique World Cup start date changes how top players approach club season
====================RackZ BAR BQ ====Save 20% ======================
Try out the Best BarBQ in Town right across the street (131st) from Northview Church & Badger Field on the corner of Hazelldell & 131st. RackZ BBQ
Save 20% on your order
(mention the ole ballcoach)
Check out the BarBQ Ribs, pulled Pork and Chicken, Brisket and more. Sweet, Tangy or Spicy sauce. Mention you heard about it from the Ole Ballcoach — and Ryan will give you 20% off your next meal. https://www.rackzbbqindy.com/ Call ahead at 317-688-7290 M-Th 11-8 pm, 11-9 Fri/Sat, 12-8 pm on Sunday. Pick some up after practice – Its good eatin! You won't be disappointed and tell 'em the Ole Ballcoach Sent You!
=====================RackZ BAR BBQ ======Save 20% ======================
USMNT weekend viewing guide: A Premier matchup
The American trio look for a matchup with Pulisic and Chelsea.
By jcksnftsn Aug 19, 2022, 9:07am PDT
Saturday
Fulham FC v Brentford – 10a on Peacock
Tim Ream, Antonee Robinson and Fulham have opened the season with two draws, which is not a dream start. Still, it is a pretty solid result for a newly promoted side, particularly when you consider they were facing a midtable club in Wolverhampton Wanderers and stealing points off of title-contending Liverpool.
https://98b7fc1be95c44a28454c3d5830b1284.safeframe.googlesyndication.com/safeframe/1-0-38/html/container.html
This weekend's matchup comes against a Brentford side that were bottom half of the Premier League table last year but are notably coming off a 4-0 thumping of Manchester United and have picked up four points in their first three matches to sit 3rd in the early season standings. It will be interesting to see if a matchup against newly promoted Fulham is a letdown game for Brentford or if they are able to maintain some level of momentum from last weekend to come out and start a serious streak.
Other notes:
Borussia Dortmund and Werder Bremen face off at 9:30a in a match that will be broadcast on ESPN. Unfortunately, Giovanni Reyna did not travel with Dortmund last weekend and, based on Edin Terzic's comments about his squad depth, it seems likely Reyna will be eased along.
Streaming overseas:
Ricardo Pepi has found minutes hard to come by early on as he barely saw the field last weekend in Augsburg's 2-1 win over Bayern Leverkusen. Augsburg face Mainz this weekend at 9:30a on ESPN+.
Pellegrino Matarazzo and Stuttgart look for their first win of the season when they face Freiburg at 9:30a on ESPN+.
Jordan Pefok and Union Berlin take on RB Leipzig at 12:30p on ESPN+. Union are coming off a scoreless draw with Mainz, while Leipzig are looking for their first win of the season.
MLS Mashup (all games streaming on ESPN+):
Sunday
Leeds United v Chelsea FC – 9a on USA Network
The American matchup in the Premier League is Sunday morning as Jesse Marsch's Leeds United host Christian Pulisic and Chelsea FC. Leeds are coming off a 2-2 draw with Southampton, not a terrible result in a vacuum but fairly disappointing after they held an early two goal lead. Brendan Aaronson and Tyler Adams have started both matches and shown that they belong, Aaronson through his goal creation and Adams currently leading the league in tackles.
Christian Pulisic has certainly shown over the past couple of years that he can play at an EPL level as well, though recent signs suggest that perhaps this won't be at Chelsea with reports going so far as to suggest that Thomas Tuchel "doesn't trust" the American. Pulisic saw just six minutes off the bench last weekend in Chelsea's explosive 2-2 draw with Tottenham. Chelsea were rather dominant in possession but let a 2-1 lead slip away in the dying moments as Harry Kane's header drew Spurs level. Both managers received red cards after the final whistle so Marsch (and Pulisic?) won't deal with a direct confrontation with the manager this Sunday.
Other notes:
Streaming overseas:
Timothy Chandler is still looking for his first minutes with Eintracht Frankfurt this season. The club face Köln at 9:30a on ESPN+.
Yunus Musah and Valencia face Athletic Bilbao at 11:30a on ESPN Deportes and ESPN+. Musah started in the midfield for Valencia last weekend in their 1-0 win over Girona.
Timothy Weah likely remains out this weekend with transfer rumors swirling and Lille set to host Paris Saint-Germain at 2:45p on beIN Sports.
Neither Jonathan Gomez nor Sergiño Dest made their respective teams' gameday squads last weekend, with Gomez still looking to break through at Real Sociedad and Barcelona apparently trying to force Dest out. The two teams meet up at 4p on ESPN+.
MLS Mashup (all matches on ESPN+):
Gaga Slonina and the Chicago Fire look to bounce back from a mistake-marred 4-1 loss as they face sliding NYCFC at 6p.
Walker Zimmerman and Nashville host FC Dallas and leading scorer Jesus Ferreira at 8:30p. Ferreira was assisted by Paul Arriola again on Wednesday and has 15 goals and 5 assists in 21 matches this season.
Bonus Monday action:
Weston McKennie made a quick recovery from his dislocated shoulder to start for Juventus last Monday in their 3-0 win over Sassuolo. The team has another Monday fixture this week as they take on Sampdoria at 2:45p on Paramount+.
Pulisic in limbo at Chelsea with World Cup looming, Man United's De Gea on borrowed tim
ESPN
Christian Pulisic could be heading out of Chelsea to boost his World Cup prospects — ESPN's Insider Notebook has the latest. PLUS: David de Gea is on borrowed time at Man Utd.
Chelsea's Pulisic set for showdown talks
Christian Pulisic is set to hold talks with the Chelsea hierarchy over his future and will push to leave the club if his prospects of regular first-team football look bleak, sources told ESPN.
The possible arrivals of attacking duo Pierre-Emerick Aubameyang from Barcelona and Everton's Anthony Gordon in particular would affect Pulisic, who sources suggest is concerned about playing regularly enough to ensure he heads to the World Cup finals in Qatar with the United States national team in the best possible shape.
This week, Manchester United became the latest club to enquire about the 23-year-old, who has two years remaining on his contract. So far Newcastle United, Juventus and Atletico Madrid are the other clubs to have expressed an interest, with intermediaries believing Chelsea would prefer a permanent departure rather than a loan deal. Chelsea had been initially reluctant to allow Pulisic to join a traditional rival — particularly on loan, as United's proposal suggested — but sources indicate the club are willing to listen to offers and to test the market.
– After Musk's joke, which other billionaires could buy United?
– Don't have ESPN? Get instant access
That has left Pulisic in limbo with less than two weeks of the window remaining. The winger featured in both of Chelsea's Premier League games to date, each time from the bench in two appearances totaling 30 minutes. One source said Pulisic is also frustrated with coach Thomas Tuchel's handling of the situation, not least that he has played in a variety of different positions including as a False No. 9 and a left wing-back.Pulisic's role this season appears to be as an impact player, but there are concerns the USMNT international could become marginalised further if Chelsea are successful in bringing in players before the end of the transfer window and his camp are thought to be seeking clarification.Talks are continuing with Barcelona over a move for Aubameyang, Gordon, Leicester City's Wesley Fofana and Inter Milan's Cesare Casadei while a late move for Barca's Frenkie de Jong has not been ruled out.Pulisic's situation may also be affected by departures elsewhere. Callum Hudson-Odoi has been told he can leave on loan while Hakim Ziyech is attracting interest from AC Milan. Chelsea will not allow all three to depart without first strengthening their forward options.
United remain hopeful a loan agreement can be reached with Pulisic, who is open to the idea of joining another club in England, but further clarity is expected on his future in the coming days. — James Olley
Ten Hag's De Gea concerns
Erik ten Hag was well aware of David de Gea's limitations on the ball before the start of the season, but the Manchester United boss decided to stick with him over fears making too many changes in his first summer would cause too much disruption, sources told ESPN.
De Gea has been criticised for his distribution during defeats to Brighton and Brentford and he was culpable for the second goal at the Gtech Community Stadium after playing a dangerous pass into midfield.
– O'Hanlon: The issues Ten Hag must fix… and how to do it (E+)
Ten Hag is keen for his teams to build from the back, and he has been questioned by some supporters over his decision to put his faith in De Gea. Sources told ESPN the goalkeeping situation was identified as a problem ahead of the new season, but Ten Hag believed the best option was to stick with the 31-year-old in his first season while other more pressing issues were solved.
United, meanwhile, made a point of only making Dean Henderson available for loan in the summer and did not allow Nottingham Forest to include an obligation to sign clause in his temporary move to the City Ground. Henderson is considered better on the ball than De Gea but he was desperate for regular first team football after making just three appearances last season.
Sources added United are looking to sign another goalkeeper to compete with De Gea before the transfer deadline on Sept. 1, but they expect Henderson, who has impressed already at Forest, to return to Old Trafford at the end of the season and compete for the No. 1 spot. — Rob Dawson
Is Ten Hag's job already in danger?
Rob Dawson feels Erik ten Hag hasn't been given a chance as a manager at Manchester United and explains why he's a vulnerable target as the club's manager.
Xavi tells Dest: It's time to go
United States right-back Sergino Dest has been told by coach Xavi that he should leave Barcelona in search of first-team football, sources told ESPN.
Dest had been told ahead of preseason that he would be used as cover at left-back, but the defender has since been told he can leave due to a change in the side's intended style of play and the ongoing financial pressure on the club. The LaLiga giants have been struggling to register their new signings, including Jules Kounde, who joined from Sevilla last month, and potentially Marcos Alonso, whose move from Chelsea is at a standstill.
The 21-year-old, who joined Barca from Ajax for €20m in 2020, is a crucial part of the U.S. side that will compete at the 2022 World Cup in Qatar, which begins in November, and sources told ESPN he would prefer to remain at the Camp Nou despite the club's change of heart.
His contract at Barca runs until 2025, but options for a move away look slim. Potential suitors Bayern Munich signed right-back Noussair Mazraoui from Ajax, while Atletico Madrid added Nahuel Molina from Udinese. Manchester United have been linked with a move for Dest but interest from Chelsea, whose transfer business is being led by new American owner Todd Boehly, has also cooled. — Sam Marsden and Moises Llorens
New men's UEFA Champions League Deal for CBS (6 years, $1.5 billion) is latest example soccer has passed ice hockey in the U.S. as a major sport; Plus I answer your Mailbag questions
The big news landed on Friday: CBS Sports/Paramount has extended its contract with UEFA for the U.S. English-language rights for the men's UEFA Champions League and other UEFA club tournaments. This time it's for twice the term length (six years instead of three) and a 2.5-times increase of the annual value for a total of $1.5 billion (or $250 million a year).
The move continues the relentless growth in the value of soccer broadcast rights in the United States. Some perspective: It wasn't that long ago—like, the late 1990s—when the U.S. was one of the worst countries in the world in which to watch soccer. Just read Steve Rushin's hilarious 1999 column about it. Now the U.S. is one of the best.
Here's a rundown of some of the major U.S. soccer TV broadcast deals as it now stands:
There's a lot to digest here:
---
GrantWahl.com is a reader-supported soccer newsletter. Quality journalism requires resources. The best way to support me and my work is by taking out a paid subscription now. Free 7-day trials are available.
---
• The NWSL seems wildly undervalued given the audiences it has pulled for games on big CBS, which rival and sometimes exceed the over-the-air audiences for MLS games.
• Fox and Telemundo got sweetheart, well-below-market deals on the 2026 World Cup rights when FIFA awarded them on a no-bid basis to avoid being sued for moving World Cup 2022 from June-July to November-December. And that was especially the case when FIFA awarded '26 hosting rights to the U.S., Mexico and Canada.
• When you add up the payments for soccer rights, which are much more fragmented than other major sports, U.S. companies are now paying significantly more overall for soccer rights than they are for ice hockey rights (the NHL is currently getting $625 million/year from its U.S. rights holders). Just the incomplete list above of soccer rights is worth $1.44 billion per year.
Long story short: Soccer is now much bigger than ice hockey in the U.S. as a major professional sport. And the list above doesn't even include Liga MX, the most popular domestic league in the U.S., which sells its rights by team and not by league.
• The men's UEFA Spanish-language rights for the U.S. still await being sold. I'm told there's a delay because Spanish-language streaming platforms like Univision's Vix are just getting going. Clearly, though, this will be another big number whenever the deal gets done.
• The recent trend is for longer-lasting broadcast deals. The new UEFA, Premier League, La Liga, Bundesliga and MLS rights deals are all for longer terms than the deals used to be. And that makes more sense, since channels will invest more in long-term promotion of their properties if they know they won't be losing them in three years.
• Just look at how many different U.S. broadcast companies are now investing in soccer rights. You've got all four major over-the-air English-language networks (ABC, CBS, Fox, NBC). You've got one giant streaming company (Apple), while another (Amazon) was CBS's biggest competitor for the Champions League rights. You've got a big cable/streaming company (Turner) and the two Spanish-language giants (Univision and Telemundo).
The upside is we have the chance to see basically all the soccer in the U.S. these days. The downside is that if you like watching all the different leagues, the services you pay for to watch them add up.
• Streaming is here to stay, especially for soccer. In the U.S., at least, fútbol is a pillar for the streaming strategies of CBS, ESPN and NBC. (And if you hadn't noticed, Spanish-language Vix recently went to a pay model.) If you're a cord-cutter like me, it's cool that you can get every Champions League game (on Paramount+), every La Liga and Bundesliga game on ESPN+ and every MLS game on Apple TV+ without having to pay for a cable-like package a la YouTubeTV. It's also why I dislike the way NBC presents the Premier League, which requires you to pay for multiple paywalls and get a cable-equivalent package for USA-exclusive games.
Full disclosure: I do some (non-exclusive) work for CBS.
OPENING THE MAILBAG
NBC is sending Peter Drury and co. to Bournemouth-Arsenal on Saturday (on big NBC) and Man Utd-Liverpool on Monday (obviously) but not Leeds-Chelsea on Sunday. Any surprise/disappointment from you?
Media friend who asked not to be named
I'm surprised NBC hasn't done more to promote the Leeds United games this season, since Leeds now has a U.S. coach (Jesse Marsch) and two USMNT stars (Brenden Aaronson and Tyler Adams). This decision adds to that surprise. Maybe they don't want Drury doing three games in the same weekend very often?
How does U.S. Soccer pick jersey designs, and why are they so bad?
Sean H
The best story I've read on how kits get designed is by Pablo Maurer for The Athletic on MLS. I'm not sure what the exact process is between Nike and U.S. Soccer, but both deserve blame for the USMNT World Cup kit designs that leaked this week and received near-universal criticism from fans and even Weston McKennie and Tim Weah.
Which club (other than Leeds United) would you pick to be featured in the next "All or Nothing" season?
Thomas
Probably PSG. Even the on-field clip showing the uncomfortable interactions between Kylian Mbappé, Neymar and Lionel Messi over the past week showed there must be a massive ego situation in that locker room. Woe be unto any coach (good luck, Christophe Galtier!) who has to try and manage that. I've changed my mind over the past year and realized that the successful tradition some clubs have (Real Madrid) and some clubs don't have (PSG) does indeed make a difference in performance. If your players have enormous egos and don't respect the history of the club, bad things can happen behind the scenes on a regular basis. But I'd love to see those things in a PSG All or Nothing!
You have been a stalwart of the soccer sports journalism scene. Obviously your Substack business model signals a change in the way we consume sports content. I'm curious what your thoughts are on the short-term and long-term outlook of the soccer media landscape.
Bob Lowe
Well, the TV conversation at the top of this column suggests that the long-term outlook for televised soccer in the U.S. is quite good! As for soccer journalism in the U.S., and journalism in general, that's a bit more murky in the long term. Local newspapers are largely struggling. Free sites have a lot of annoying ads, clickbait and dumb stories. The outlets that actually produce stories you're going to remember are typically subscription sites like the ones on Substack (including mine), The Athletic and the New York Times (which are actually the same company now). As much as the sport of soccer is growing in the U.S. right now, you'd hope that U.S. soccer journalism would be growing with it. But that's sadly not the case. That's why I hope enough people will subscribe to GrantWahl.com!
How do they fix Manchester United? How long will it take?
RichG
The answer to this could be an entire column. Manchester United needs new ownership, needs a real sporting director with a long-term philosophy, needs that sporting director to hire the head coach, needs to have players who fit the long-term philosophy of the sporting director. One thing Man United does have is money, which should help, even if it hasn't in recent years. But the process to do all the things I just mentioned will take a few years. New cultures don't get established overnight.
I am a big USMNT fan. Is there one good website/newsletter that provides a good consolidated synopsis of how each USMNT player played at their respective clubs the past week. If I don't have time to watch the club games, it is hard to tell how these guys are doing.
Phil
I think everyone at Scuffed is doing a good job on keeping people very up to date on USMNT (and lately USWNT) players. Brain Sciaretta also does a good job on this front.
As a D.C. United loyal fan, I would love to hear your thoughts on Wayne Rooney as our coach. Thanks. I read your every published word.
Laurie Kauffman
Thanks for reading! Granted, we don't have a lot of data points yet, but what Rooney accomplished at Derby County, nearly keeping the team up despite a huge points penalty, was incredible. I think he's a future Premier League coach, and I like the way he has gone about not trying to take a Premier League job as soon as humanly possible. I don't think he'll be in D.C. that long, but if he's not, that's actually a good sign for what he's about to accomplish with a team that looked pretty awful before he took over.
USMNT fans seem to want a serious soccer broadcast and pre/post game. I'm NFL, MLB and NBA too. I hate the nonsense, jokes, bits and comedy and just want pure intelligent analysis. I think NBC Sports has done this with the EPL. ESPN at times has done this with international games. Can we count on the World Cup on Fox treating us, the fans, like adults and not trying to "Americanize" the broadcast?
Mike
We could talk for a while on this one. So much of what we like or don't like in sports studio shows is personal taste. I'm not even sure that your first statement—USMNT fans seem to want a serious broadcast—is backed up by what audiences actually prefer. I mean, the NFL has the most-watched studio shows of any sport, and those studios are what I would generally call "chuckle fests." I've got no problem with having fun, but chuckle fests turn me off and I would prefer more intelligent conversation, analysis and reporting. That includes actual tactical discussions, which so many U.S. soccer studio shows seem afraid of presenting, as if they'll be deemed "too smart" for their audiences.
Still, that's my personal taste. One expected benefit of having many U.S. channels broadcasting soccer now (see above) is that each channel will have its own philosophy on how it approaches broadcasts and studio shows. I agree with you that NBC has the most intelligent studio analysis, followed by a tie of CBS/ESPN (though I wish Roberto Martínez was still on CBS; he was so smart and clearly watched a lot of games on the Continent). Fox seems to be mostly about embrace debate. We'll see which directions Turner and Apple (produced by MLS) go in. I'm hoping Turner learned a lesson from what happened with its previous Champions League experience: Hire producers that are actual soccer people, and don't strain every vein in your neck trying to be young and hip.
At this point it's pretty obvious there is more broken at MLS side Atlanta United than Achilles tendons and ACLs. When will the front office (minus the recently departed Darren Eales) be held to account?
Josh Lane
The downward trend in Atlanta is starting to be long-term at this point, and the person with the most pressure on him is probably technical director Carlos Bocanegra. I was surprised he got a contract extension last November, but I don't think that necessarily takes him off the hot seat, especially when owner Arthur Blank demands results and has already seen success when Tata Martino was the coach.
Have a great weekend!
UEFA strikes record deal with CBS for Champions League US TV rights
By Adam Crafton Aug 19, 2022
---
UEFA has agreed a deal for the US media rights for its club tournaments with Paramount Global, the owner of the CBS network, who saw off Amazon to agree one of the most lucrative broadcast deals in world sport.Paramount Global have agreed a six-year deal for the rights, in a total package worth $1.5billion, which breaks down to $250million per season.This is a dramatic increase on the $100million per season previously paid by Paramount and Univision.The deal comes after UEFA and the European Club Association (ECA) appointed TEAM Marketing and Relevent Sports Group as sales partners for their men's club competitions.There will be a separate sale for Spanish-speaking rights."UEFA has been a key driver for Paramount+ since our launch and we are thrilled to extend this successful partnership showcasing even more world-class soccer through the 2029-30 season, building on the incredible momentum we have created the past two years," said Sean McManus, the chairman of CBS Sports. "UEFA is a perfect example of our differentiated strategy presenting marquee properties to drive and strengthen both our streaming and traditional linear businesses. This multiplatform approach allows us to leverage the power of Paramount Global to reach the broadest possible audience and elevate and grow the reach of UEFA in the United States. "We look forward to continuing to provide soccer fans CBS Sports' best in class coverage that our viewers expect."
Amazon retain a strong relationship with UEFA, given they already have broadcast deals in the UK, Germany and Italy. It is thought they are concentrating their major efforts in the US market on the NFL's Thursday Night Football project.UEFA told The Athletic: "Due to ongoing contractual negotiations, we are not in a position to comment."The contract will start from the 2024/25 season and will cover the UEFA Europa League and UEFA Europa Conference League, as well as the lucrative UEFA Champions League — which is set for sweeping changes.The tournament is set for a new format which will follow the 'Swiss model' and see the competition expanded to 36 teams with more matches.The 32-team group stage will be eliminated. Instead,36 teams will participate, in which each club will play 10 group stage games: five at home, five away.The top eight will advance automatically to a 16-team knockout round, and the next 16 teams will go into a play-off round to decide those final eight slots.
Americans in Europe: Where the USMNT's World Cup hopefuls are playing across the Atlantic
With the World Cup looming in November, never before has the start of a European club season been more important for players of the United States men's national team. Those with aspirations of going to Qatar 2022 will need get off to a flying start to the 2022-23 season to confirm their place on the plane.
With leagues across the Old World kicking into gear, U.S. coach Gregg Berhalter will have his eyes on more screens than he can count, monitoring how his players are performing in domestic competitions all over the continent. But where exactly are those Europe-based players playing this season?
ADVERTISEMENT
ESPN's Jeff Carlisle, Kyle Bonagura, Bill Connelly, Dan Hajducky, Caitlin Murray, Danny Guerra and Austin Lindberg pin down where every World Cup hopeful is playing in 2022-23 and where they stand within their respective clubs. And while the transfer window remains open for the rest of the month, they'll update this story with all the latest moves on who's moving where.
– Stream Bundesliga, LaLiga, MLS and more on ESPN+
– Soccer on ESPN+: FC Daily | Futbol Americas
– Don't have ESPN? Get instant access
---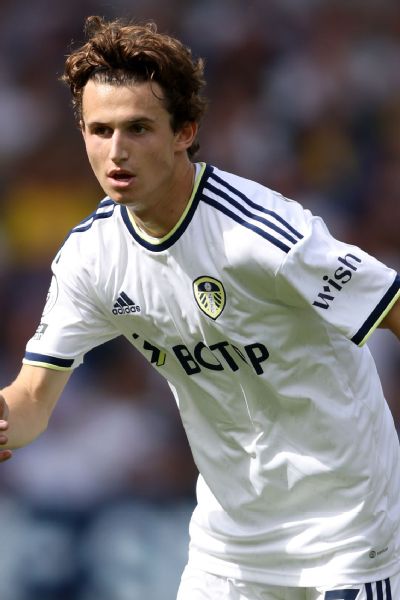 Age: 21
Position: Attacking midfielder
Minutes for club in 2021-22: 3,089 (FC Salzburg)
Minutes for country in 2021-22: 842
Has anyone in the U.S. player pool seen their stock rise as rapidly as Aaronson in the past two seasons? After two solid MLS seasons with the Philadelphia Union, the New Jersey native, now 21, moved to FC Salzburg in January 2021 and quickly made an impact. In a season and a half in the Austrian Bundesliga, he scored eight goals with nine assists, and last year in the Champions League he scored twice in qualification, then recorded two assists in the group stage. He proved himself relentless in ball pressure, as well.
All the while, he's become almost irreplaceable for the national team. With other key attackers battling injuries, he was one of the USMNT's steadiest players in World Cup qualification, combining two goals with one assist and an endless supply of energy. Former Salzburg manager Jesse Marsch brought him to Leeds United this summer, and he's been pivotal in playing 174 of 180 minutes against Wolverhampton Wanderers and Southampton. — Connelly
---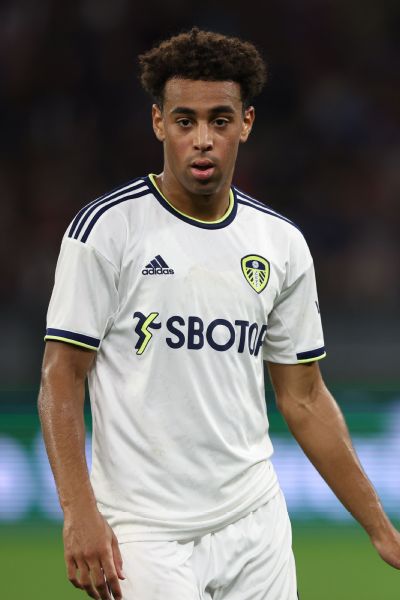 Tyler Adams | Leeds United | Premier League
Age: 23
Position: Midfielder
Minutes for club in 2021-22: 2,057 (RB Leipzig)
Minutes for country in 2021-22: 1,219
Leeds manager and English pundits' favorite American punching bag Marsch has taken heat for the Peacocks barely staying in England's top flight last season. How did he bolster his squad? By making Adams, 23, the then-fourth-most-expensive American in soccer history.
Marsch may not be favored across the pond, but Adams is. His Leeds debut was met with wide praise: he was one of 12 Premier League midfielders to play 90 minutes, register 50-plus touches and 25 completed passes, take a shot and create a chance. After Leeds were relegated following the 2003-04 season, they didn't sniff Premier League action for 17 years, but with Adams anchoring their ranks, they look poised to more than stay afloat.
Best of all? Adams is a mainstay in global football's most competitive league right before a World Cup. — Hajducky
Why Marsch really needs Tyler Adams to succeed at Leeds
Herculez Gomez says there's more than Leeds' success riding on Tyler Adams' performances at his new club.
---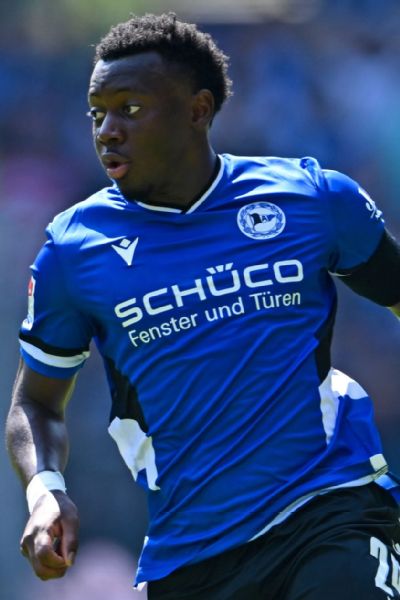 Age: 20
Position: Left-back
Minutes for club in 2021-22: 427
Minutes for country in 2021-22: 249
Signed from Atlanta United FC in January, the 20-year-old left-back couldn't help to prevent Arminia Bielefeld from suffering relegation last season. Both he and his club have gotten off to a terribly slow start on defense this season. Thus far, the move to Germany has not aided Bello's development. — Connelly
---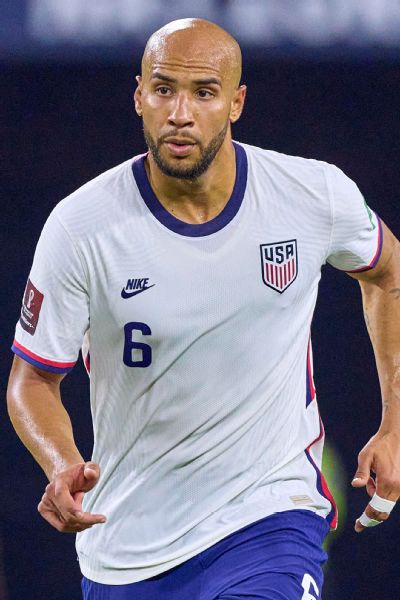 Age: 29
Position: Center-back
Minutes for club in 2021-22: 3,037 (VfL Wolfsburg)
Minutes for country in 2021-22: 135
Brooks made just two appearances last season, both of which occurred nearly a year ago, in last September's international window. Berhalter told the German-born and raised center-back that his physical attributes didn't mesh with the high defensive line the manager's tactical setup called for, and Brooks' improved play in the second half of the season at Wolfsburg didn't convince Berhalter to change his mind.
The Hertha Berlin academy graduate remains without a club, having left the Volkswagen Arena as a free agent over the summer, and that won't do his chances of appearing at a second World Cup any favors whatsoever. — Lindberg
---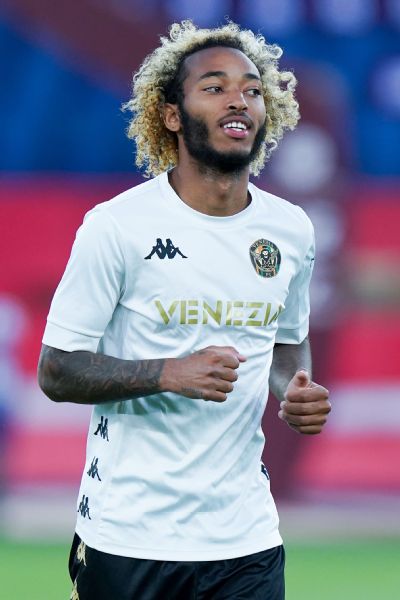 Age: 20
Position: Midfielder
Minutes for club in 2021-22: 1,956
Minutes for country in 2021-22: 121
Busio looked bright in his first season in Europe, playing an hour or more in 14 of his first 18 appearances for Venezia before suffering from the fatigue of playing for a calendar year straight around the turn of the year. He was good enough in Serie A that the Venetian club's relegation to Serie B prompted speculation that he would depart just 12 months after his arrival, in search of opportunities in one of Europe's Big Five leagues. He penned a new two-year contract with the Italian club, though, stating his intent to return the team to Italy's first division, and started and played 69 minutes in Venezia's season-opening loss to Genoa. — Lindberg
---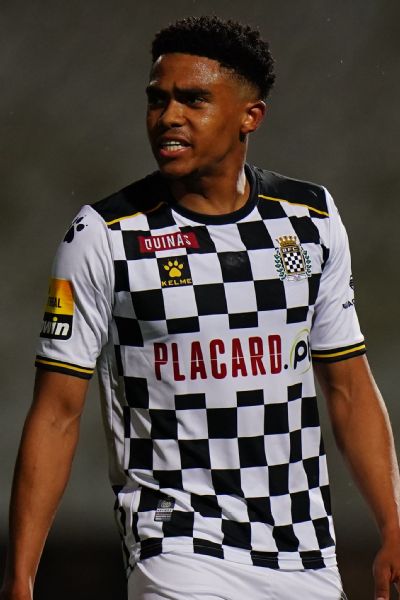 Age: 24
Position: Right-back
Minutes for club in 2021-22: 1,873
Minutes for country in 2021-22: 374
With roster sizes increasing to 26 for the 2022 World Cup, Cannon could end up being one of the beneficiaries of the additional three slots — he is not a likely starter, but could add valuable depth. He has played every minute for Portuguese top-flight club Boavista this season, and he will be looking to bounce back from a 2021-22 in which he missed three months to injury.
Although he is primarily a right-back, Cannon is capable of playing as a center-back and spent last season at Boavista in a back five. That versatility could prove useful, especially if Berhalter wants to use something akin to the 3-2-2-3 shape the USMNT has tinkered with. — Murray
---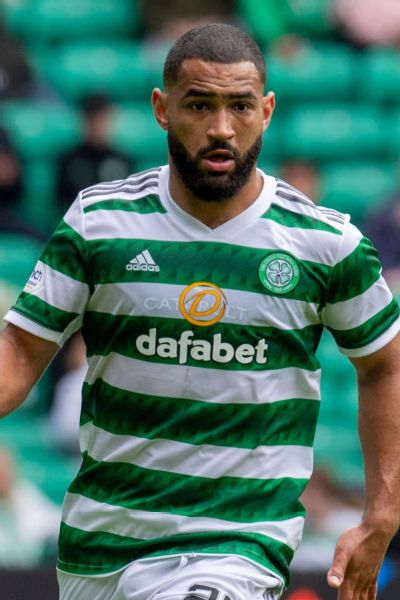 Age: 24
Position: Center-back
Minutes for club in 2021-22: 4,064
Minutes for country in 2021-22: 216
After a delightful loan spell in 2021-22, Celtic signed Carter-Vickers permanently this summer. It means that for the first time in his club career, the 24-year old — a strong passer and aerial presence — will play for the same club for two consecutive seasons. That certainly can't be a bad thing for his overall development. — Connelly
---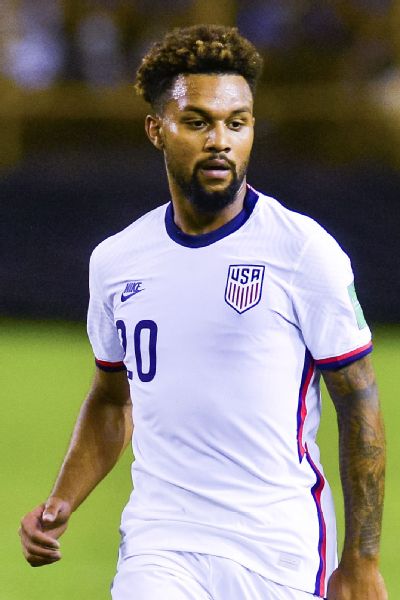 Age: 21
Position: Attacking midfielder
Minutes for club in 2021-22: 1,077 (Marseille)
Minutes for country in 2021-22: 72
The ex-Barcelona academy graduate moved to Marseille last summer in hopes of more playing time, but injuries limited his impact. Now on loan at Olympiakos after initial reports of a LaLiga return, Konrad's chances of a spot on the World Cup squad look slim. With the move to the Greek club, he just needs consistent playing time in order stay in the USMNT mix post-Qatar. — Guerra
---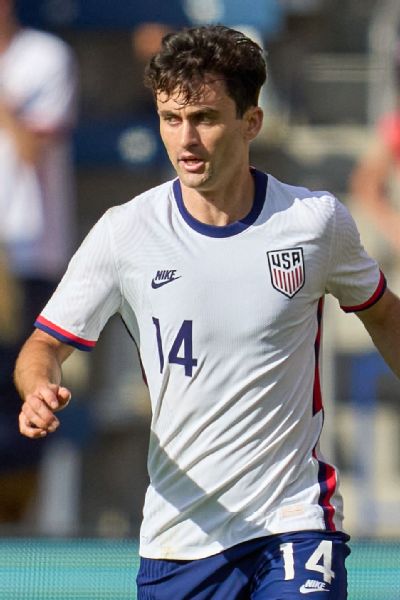 Age: 24
Position: Midfielder
Minutes for club in 2021-22: 3,043 (Heracles Almelo)
Minutes for country in 2021-22: 347
De la Torre played in Europe — largely toiling in anonymity — for almost a decade between Fulham's youth ranks and senior squad from 2013 to 2020. Then he surprised in the Eredivisie from 2020 to 2022 as well; among players with 5,000 minutes played, De la Torre was first in passing percentage in the attacking third (86.1%), second in overall passing percentage (87.3%) and 16th in chances created (55).
He'll contribute under the brightest lights yet, moving to LaLiga's Celta Vigo this summer, although he didn't get off the bench in their season opener. If he can get into a rhythm and build momentum in Spain, he could turn heads in Qatar. — Hajducky
---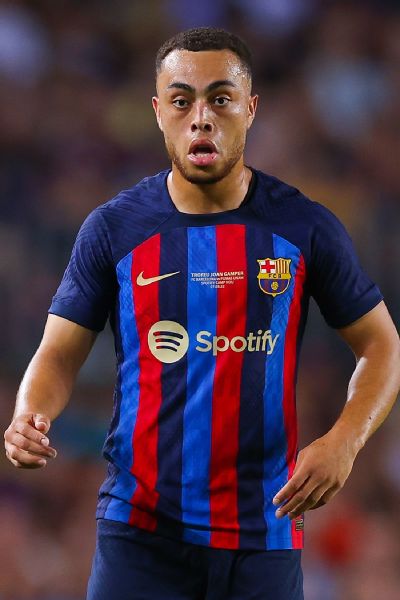 Age: 21
Position: Right-back
Minutes for club in 2021-22: 2,042
Minutes for country in 2021-22: 424
Dest's future at Camp Nou resembles the club's finances: shrouded in mystery. The recently "clinically dead" Barcelona welcomed an apocryphal flood of newcomers this summer, casting some doubt on Dest's future there.
Dani Alves' release supported reports that Dest was in Xavi's plans moving forward, but sources have told ESPN that the manager prefers Dest as a complementary defender, suggesting playing time could be limited — he was an unused substitute in Barca's season-opening scoreless draw against Rayo Vallecano. Privately, Dest's camp aren't against a move; ESPN's Moises Llorens reported that Barcelona are hearing offers and already beleaguered Manchester United coach Erik ten Hag — who gave Dest his professional debut at Ajax in 2019 — fancies the Dutch-American full-back.
It's not an ideal concoction with Qatar three months out. Of course, a swift move to Old Trafford could be an elixir. Dest, 21, is an upgrade over United wing-back Diogo Dalot and steady Premier League minutes, with U.S. vs. England looming on Nov. 25, could prove invaluable. But how does the injury-prone Dest fare in the bruising Premier League? And is that club stable enough for him to really show his skills? Wherever Dest's future lies, it needs resolution … and fast. — Hajducky
Gomez warns Dest against 'career derailing' Man Utd move
Herculez Gomez says a switch to Man Utd would be even worse for Sergino Dest than staying on the bench at Barcelona.
---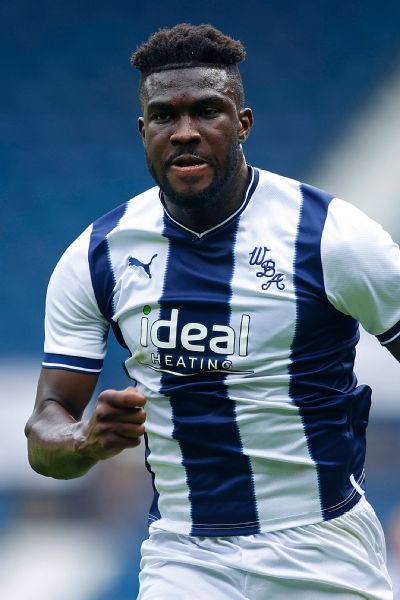 Age: 22
Position: Forward
Minutes for club in 2021-22: 84
Minutes for country in 2021-22: 0
After a hamstring injury dampened his spring arrival to West Brom, Dike had looked good for the Championship side in preseason, only to suffer a "substantial tear" to his thigh muscle in training following the first game of the regular season. If the ex-Orlando City man gets fit again and rediscovers the form he had during his loan at Barnsley in 2021, he will be in the mix for the much-maligned USMNT striker role. — Guerra
---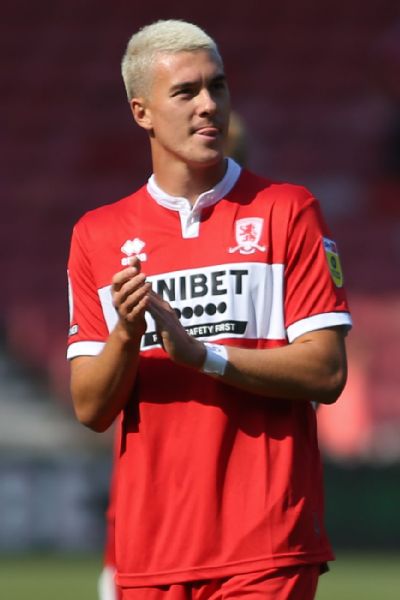 Age: 21
Position: Forward
Minutes for club in 2021-22: 169 (Mallorca)
Minutes for country in 2021-22: 17
Hoppe's single season in LaLiga with Mallorca didn't go as planned. He made just seven appearances, with one start, although injuries and a bout with COVID-19 played a part. Now he's secured a permanent move to Middlesbrough in the Championship, and the hope is that he'll have more opportunities to make an impression on Berhalter, be it as a forward or out wide. — Carlisle
---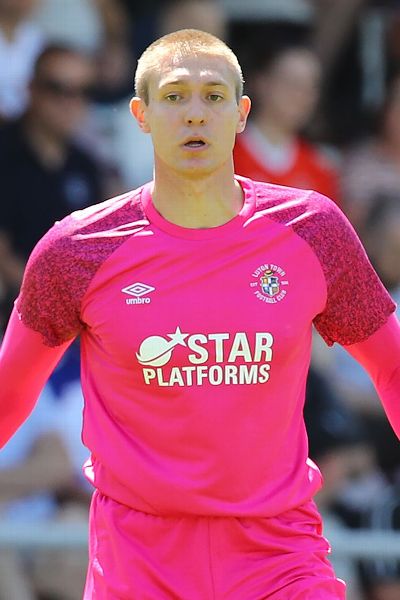 Age: 27
Position: Goalkeeper
Minutes for club in 2021-22: 900 (Nottingham Forest)
Minutes for country in 2021-22: 90
Playing time has been hard to come by for the 27-year-old, as he ended up as a backup at both Club Brugge and Nottingham Forest the past three years. He's been loaned to Luton this season, however, which should give him a chance to find his form; he's started all three of their league games so far in 2022-23. Is it too late to make an impression? — Connelly
---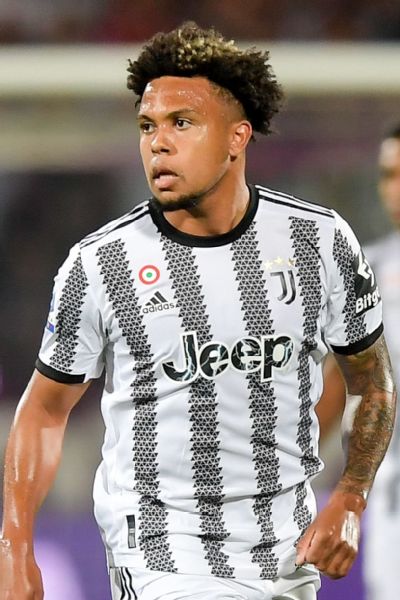 Age: 23
Position: Midfielder
Minutes for club in 2021-22: 1,965
Minutes for country in 2021-22: 777
If the USMNT is going to be successful in Qatar, Juventus midfielder McKennie will likely need to play a big role, and he'll want to avoid a repeat of last season in the run-up to the World Cup. McKennie's 2021-22 was dogged with on-and-off injuries, as well as disciplinary issues with both the USMNT and Juve, and he finished with four goals in 29 appearances. Despite a preseason injury, he started Juventus' 2022-23 Serie A opener on Monday, playing 76 minutes in a win over Sassuolo.
In this window, McKennie has been linked to bigger clubs throughout Europe, including Tottenham Hotspur, AS Roma and Atletico Madrid, but it appears he will stay put at Juve, where his contract runs three more years. Coach Massimiliano Allegri has expressed confidence in McKennie, last month calling him the best American in Europe at the moment. That's up for debate, of course, but McKennie's versatility has seen him play in several positions in his career, particularly at his former club Schalke 04, and his ball-winning ability means that looking only at goals stats won't capture all he brings, even in an attacking midfield role.
It appears Allegri will give McKennie the chances to earn continued minutes in Turin, but McKennie's biggest challenges may be to stay healthy and out of the newspaper gossip pages. Those are realistically the only setbacks that could prevent McKennie from making the trip and starting regularly for the USMNT. — Murray
---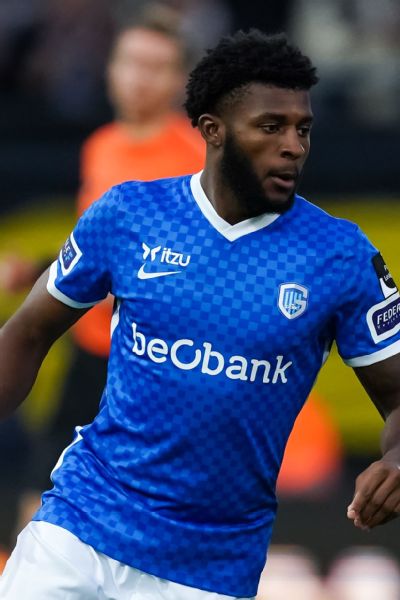 Age: 23
Position: Center-back
Minutes for club in 2021-22: 2,128
Minutes for country in 2021-22: 180
After getting his move to Genk in Belgium in January 2021, after helping Philadelphia to the Supporters' Shield in MLS, McKenzie seemed positioned to compete for a starting role with the U.S. That hasn't happened. He struggled for minutes in the second half of the club season and hasn't played for the U.S. since going 90 minutes in a 1-0 qualifying loss to Panama in October. At this point, he's a long shot to play his way back into Berhalter's plans. — Bonagura
---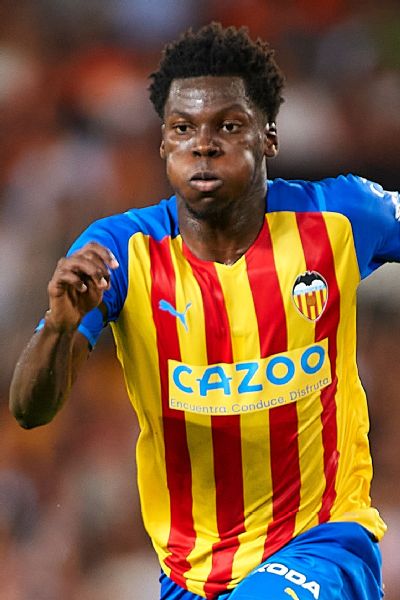 Age: 19
Position: Midfielder
Minutes for club in 2021-22: 1,714
Minutes for country in 2021-22: 1,003
Musah's decision to represent the USMNT over England was a major coup for Berhalter and the 19-year-old midfielder is among the most promising and versatile players in the pool. Musah will have a new manager in Gennaro Gattuso (an ex-midfield maestro himself) at Valencia, which could bode well for his development. He started their season opener (a 1-0 win over newly promoted Girona) in central midfield and went the full 90 minutes there. — Guerra
---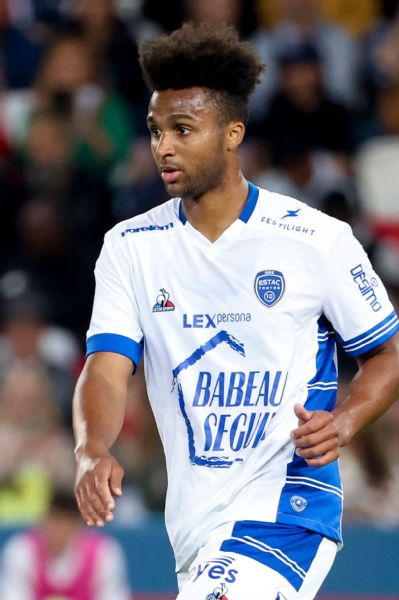 Age: 25
Position: Center-back
Minutes for club in 2021-22: 1,857
Minutes for country in 2021-22: 55
After a lengthy spell in the Manchester City loan army, Palmer-Brown moved permanently to Troyes last season and started 19 Ligue 1 matches. He looked solid in a back three during the club's narrow, season-opening loss to Montpellier, and sources have told ESPN's Julien Laurens that manager Bruno Irles sees him as a key contributor in 2022-23. — Connelly
---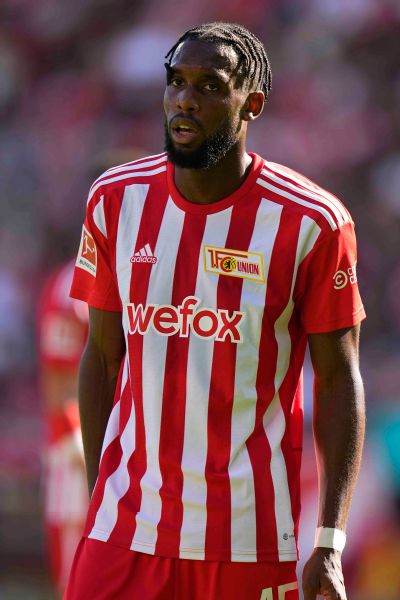 Age: 26
Position: Forward
Minutes for club in 2021-22: 3,164 (Young Boys)
Minutes for country in 2021-22: 139
What Pefok did at Young Boys in the Swiss Super League in the past two seasons was quite impressive: 42 goals and nine assists in 87 appearances, which works out to be a direct goal contribution every 96 minutes. That he was rewarded with just 307 minutes for the national team across those two years is rather curious.
If there were questions about the strength of competition in the Swiss league, those will be put to bed by the former France youth international moving to the Bundesliga with Union. Sunday's scoreless draw with Mainz was just Pefok's third game with his new team, and it was also the first time he hadn't scored for Die Eisernen, having netted in his first two appearances. In all three games so far, he's started, suggesting he will get every chance to prove himself worthy of playing in one of the strongest leagues in the world on a regular basis. — Lindberg
---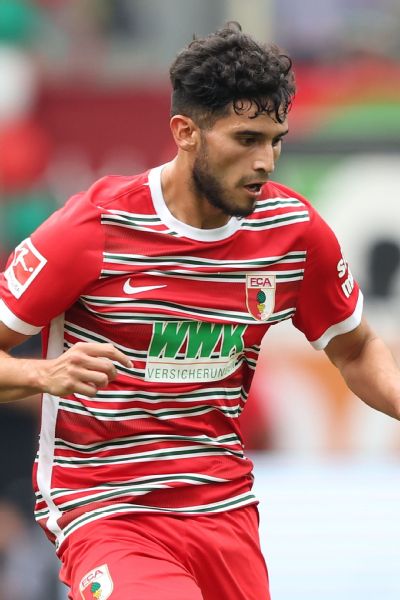 Age: 19
Position: Forward
Minutes for club in 2021-22: 475
Minutes for country in 2021-22: 708
Heading into 2022, Pepi seemed like a virtual lock for the USMNT in Qatar. At just 18 years old, he scored in his first two games for the USMNT — back-to-back World Cup qualifying wins — including both goals in a 2-0 victory over Jamaica in October. Then he made the leap to Europe, joining Bundesliga side Augsburg in January from MLS for a hefty $20 million transfer fee.
But that was end of what was expected to be Pepi's big breakout. He tallied no goals and no assists in 11 appearances for Augsburg last season, and barely has gotten on the field during preseason and the new Bundesliga season. He hasn't scored for the USMNT since his first two games either. Meanwhile, the striker's chances of heading to Qatar keep dropping. — Murray
---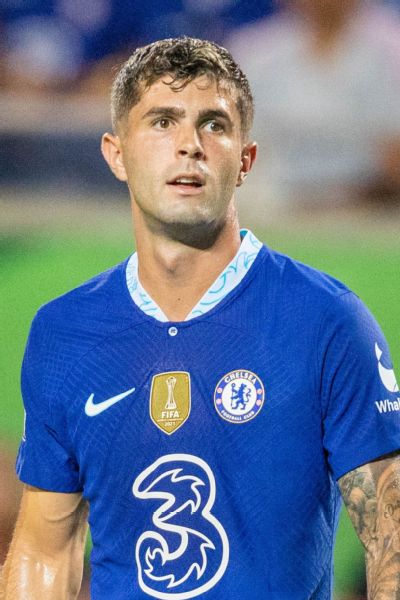 Age: 23
Position: Attacking midfielder
Minutes for club in 2021-22: 2,207
Minutes for country in 2021-22: 862
Last season was one of frustration for Pulisic. Sure, he made 38 appearances in all competitions, scoring eight goals, but just 21 of those were starts, and his shifting role — he was used as an attacking midfielder, as a false nine and as a wing-back last year — reveals that he wasn't one of Thomas Tuchel's preferred attacking options.
This campaign is shaping up as more of the same, with sources telling ESPN's James Olley that there are doubts about Pulisic within the Chelsea hierarchy. Romelu Lukaku and Timo Werner may be gone, but Raheem Sterling has arrived. Reports state that Chelsea are searching for another forward, and with Tuchel employing a 3-4-3 (at least so far), the American is looking like a depth piece.
That assumes that he remains at Stamford Bridge. Sources told Olley on Wednesday morning that Manchester United have inquired about a deal for Pulisic. And the Red Devils aren't alone in their interest: Newcastle United are also monitoring the situation, while Juventus and Atletico Madrid are said to be keen on adding the former Dortmund starlet as well. — Carlisle
Gomez: Pulisic has to get out of Chelsea during this window
Herculez Gomez urges Christian Pulisic to find somewhere to get the playing time he needs ahead of the World Cup.
---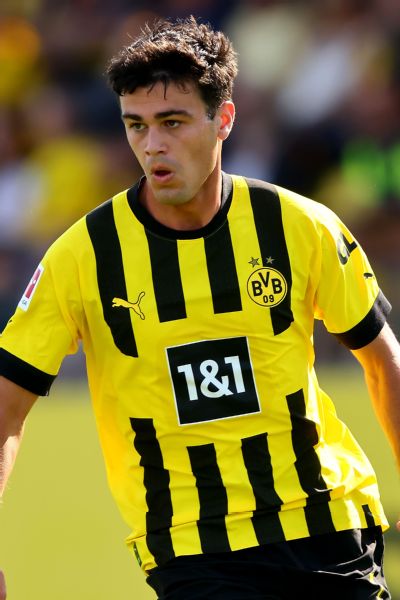 Age: 19
Position: Attacking midfielder
Minutes for club in 2021-22: 647
Minutes for country in 2021-22: 194
Perhaps the most talented player in the pool, Reyna is coming off a nightmarish season during which he spent the bulk of his time rehabbing and watching from the sideline. Thanks to an injury picked up in the first U.S. qualifying match, Reyna made just 10 Bundesliga appearances for Borussia Dortmund (with two goals and an assist) with his season coming to a teary end five minutes into a start against Stuttgart on April 8.
He has yet to appear for Dortmund this season as the club takes a cautious approach to bringing him back. However, a debut could come at any time.
When he's healthy, he needs to be on the field for the U.S. Whether that's on the wing, in central midfield or maybe even at striker can be sorted out later. If he's healthy, his talent will make a difference in some capacity. — Bonagura
---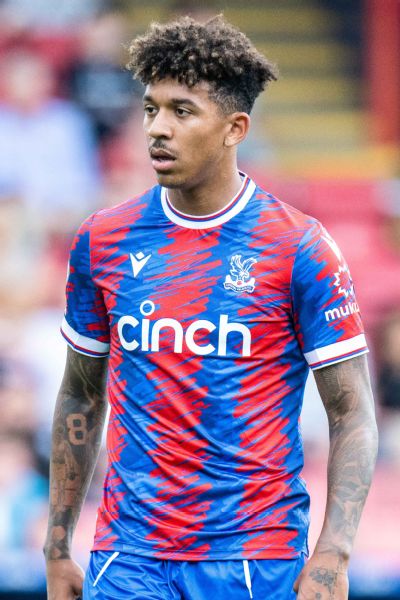 Age: 22
Position: Center-back
Minutes for club in 2021-22: 1,525 (TSG Hoffenheim, Bayern Munich)
Minutes for country in 2021-22: 361
Richards has been gaining considerable experience the past two seasons in the Bundesliga, earning a starting spot while on loan at Hoffenheim before injuries cut short his most recent campaign. He also established himself as a dependable option in Berhalter's lineup, and with Miles Robinson sidelined by an Achilles injury, Richards figures to be one of the starting center-backs.
He hasn't completely locked up that position just yet, though, and now that Richards has moved to the Premier League with Crystal Palace, he has made one substitute appearance in the first two games of the season. He'll need to change that if he's to maintain his hold on a starting spot. — Carlisle
---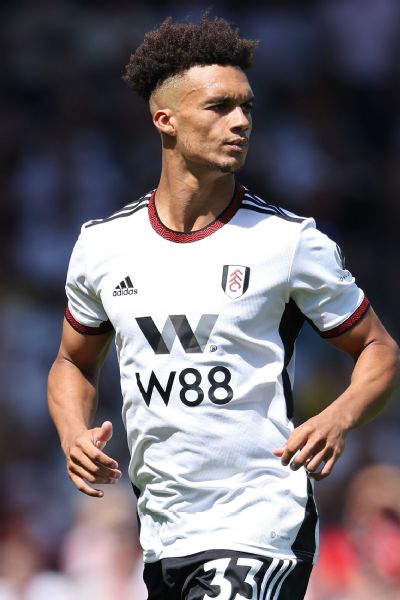 Age: 25
Position: Left-back
Minutes for club in 2021-22: 3,032
Minutes for country in 2021-22: 1,284
There isn't need for a mind trick here, with the player known as "Jedi" expected to heavily feature for both club and country. He's locked in as the starting left-back for both teams — especially for the USMNT, where the depth is thin — and went the full 90 minutes in Fulham's pair of draws against Wolves and Liverpool to start the season.
Along with speed and solid defensive skills, Robinson has the ability to stay out wide and contribute to the attack. Playing on the same side as Pulisic in a first-choice XI, Robinson can pressure the opposing outside back with the ball and get in position to send in crosses if the wingers drift toward the middle. — Guerra
---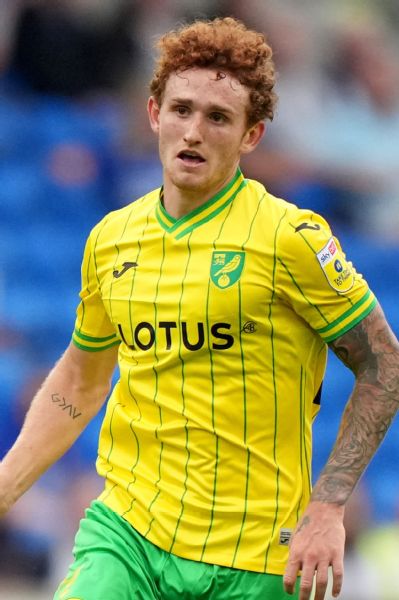 Josh Sargent | Norwich City | English Championship
Age: 22
Position: Forward
Minutes for club in 2021-22: 1,976
Minutes for country in 2021-22: 116
Sargent's first season in England wasn't a resounding success, contributing directly to a goal every 256 minutes in 2021-22. On paper, the former Werder Bremen striker should find this season more straightforward, contesting the second division with Norwich; he's started two of the Canaries' five competitive matches so far, scoring one goal.
While Sargent is unlikely to be a consideration for the national team at any position other than No. 9, he's divided his time for Norwich between center-forward and right wing. Perhaps worrying for the USMNT, just less than half of the Missouri native's 199 minutes this season have come up front for Dean Smith's side. — Lindberg
---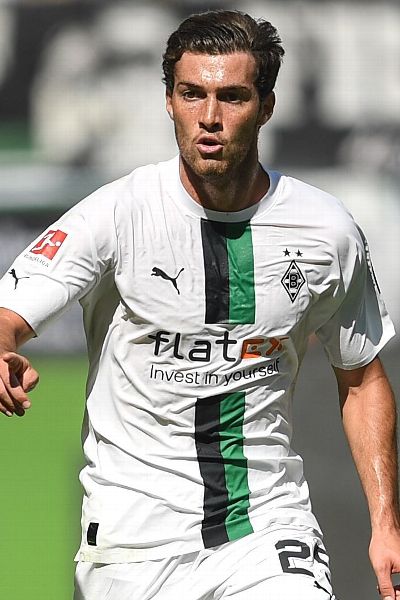 Age: 19
Position: Right-back
Minutes for club in 2021-22: 2,129
Minutes for country in 2021-22: 135
Of all the Americans in top-five European leagues, none played more minutes last season than Scally. On its own, that's a remarkable achievement for the New York City FC academy graduate who won't turn 20 until New Year's Eve. With the national team, he's been limited to a 45-minute appearance in the summer friendly against Morocco (with mixed reviews), but as long as he's playing regularly with Monchengladbach — which will be a tall order with the return to fitness of Stefan Lainer — he'll be in mix for one of the backup full-back spots. — Bonagura
---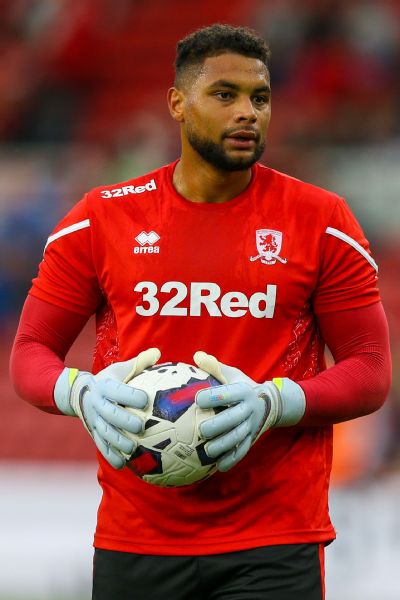 Zack Steffen | Middlesbrough | English Championship
Age: 27
Position: Goalkeeper
Minutes for club in 2021-22: 810 (Manchester City)
Minutes for country in 2021-22: 540
Last season tested — and perhaps exceeded — the limits of Steffen's role with Manchester City as backup to Ederson. His high-profile blunder in the FA Cup semifinal against Liverpool, when he gifted a goal to Sadio Mane, not to mention some uneven performances for the U.S., validated concerns about Steffen's lack of game sharpness. So now he's off to Middlesbrough on loan.
It's still crazy early, but Steffen's performances so far have been uneven, especially in the 3-2 defeat to QPR. There is time to turn things around, and he remains a favorite of Berhalter's, but the reality is that the competition for the starting spot with the U.S. is still open, and Steffen needs to find some consistency. — Carlisle
---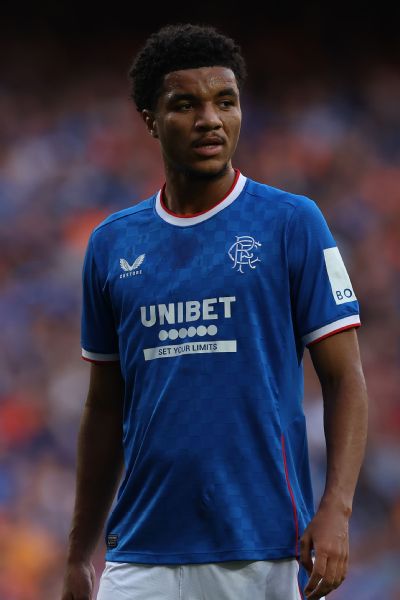 Age: 20
Position: Attacking midfielder
Minutes for club in 2021-22: 164 (Bayern Munich)
Minutes for country in 2021-22: 70
Tillman only became eligible to play for the USMNT in May after representing Germany throughout his youth career, but lately he has emerged as a player to keep an eye on. The 20-year-old got promoted from Bayern Munich II to the senior side last year, making four appearances, and last month joined Rangers on loan, where he is finding his footing.
He scored his first goal for the Glasgow club over the weekend and then on Tuesday he netted in a win that put Rangers through to the next round of Champions League qualifying. Tillman remains a long shot for Qatar, but more performances like these could change that. — Murray
---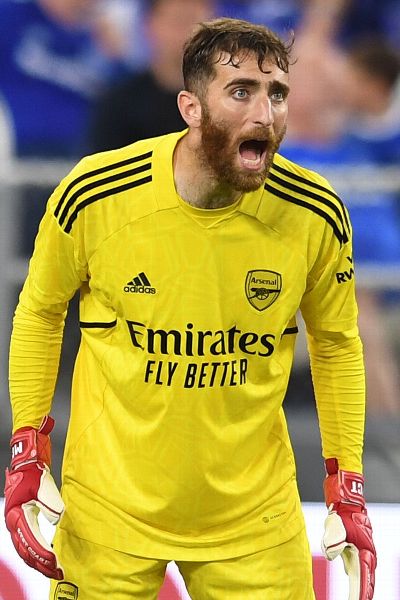 Age: 28
Position: Goalkeeper
Minutes for club in 2021-22: 2,100
Minutes for country in 2021-22: 990
By this point, Turner's rapid ascent has been properly documented, but it's still worth taking a second to acknowledge his unique path to Arsenal and the English Premier League. When his time playing college soccer at Fairfield (a small Division I school in Connecticut) was up in 2015, there was only cursory interest from professional teams. An invite to train with New England landed him a contract and a place at the bottom of the depth chart before developing into one of the best goalkeepers MLS has ever seen.
Since moving to Arsenal this summer, Turner has been told to fight to be the club's No. 1, although sources told ESPN's James Olley that there is an acceptance that he will begin the campaign behind Aaron Ramsdale on the depth chart. Turner has quickly become a popular figure in north London, with staff impressed by his approachability, professionalism and willingness to learn.
There is little doubt he will be with the U.S. in Qatar. He's been in a battle for the starting job for more than a year, so the only question about his role will be will he start or will he be the No. 2. — Bonagura
---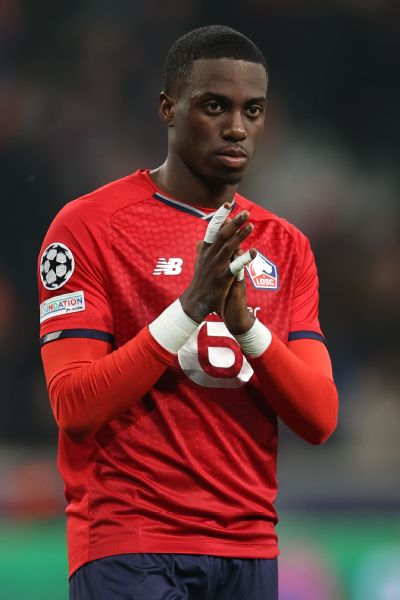 Age: 22
Position: Forward
Minutes for club in 2021-22: 1,888
Minutes for country in 2021-22: 785
Weah, 22, is still positioned to excel in France, but he's struggled to stay healthy — and has missed Lille's first two games of the 2022-23 season with a foot injury — perform consistently and meet (admittedly lofty) expectations.
Leaving Paris Saint-Germain was supposed to mean a clean slate, but Weah has found the net just six times since arriving at Stade Pierre-Mauroy in 2019. He'll be in Qatar, but he's a long shot for the starting XI. — Guerra
---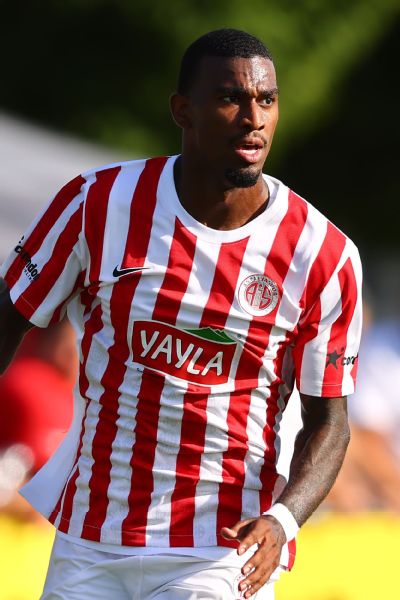 Age: 24
Position: Forward
Minutes for club in 2021-22: 2,069
Minutes for country in 2021-22: 119
After years spent in the European wilderness, Wright resurrected his career last season, scoring 15 goals in all competitions while on loan with Turkish Super Lig side Antalyaspor and earning a recall to the U.S. side. Quite sensibly, he made the move from Danish side SonderjyskE permanent, and that familiarity should maximize his odds of going to Qatar.
His spot is still very much up in the air, however. While he scored a penalty in the 3-0 win over Morocco, overall, with the U.S. he didn't really make that much of an impact from open play. The forward competition remains wide open, but Wright still has plenty of work to do to get on the plane for Qatar. — Carlisle
Christian Pulisic's potential Manchester United loan has appeal after years of Chelsea uncertainty
Paul Tenorio Aug 18, 2022 The Athletic
Thomas Tuchel's comment in his press conference following his first game in charge at Chelsea seemed entirely innocuous."It was an unfair decision for him today to not start," the German said of Christian Pulisic, whom he had previously coached as a teenager making his professional debut at Borussia Dortmund. "I told him it was only because I know what he can bring from the bench."But that thought in January 2021 proved to be a harbinger of what has become a tenuous spell for Pulisic under Tuchel — one that may be nearing its breaking point.Pulisic arrived at Chelsea in the summer of 2019 having altered the perception for what is possible for American players in Europe. If Clint Dempsey opened the door for creative Americans at the game's highest level, Pulisic introduced the possibility that they can be found at younger ages and fostered to star status. He remains a central figure for a youthful U.S. national team that will go to Qatar with a level of expectation and optimism that is unlike that of any other U.S. men's team. Even with a Champions League title and some bright individual moments at Chelsea, his time in West London has been far from perfect, though. Over the last 18 months, especially, Pulisic has been in a constant fight to prove his place on the field under Tuchel,at times even when he is producing and playing well.Pulisic has not convincingly grabbed a top role, but it has never felt as though he was backed to win one, either. From the start, it has seemed like an uphill climb. The American winger started just twice in Tuchel's first 10 games at Chelsea and often found himself on the bench in the biggest contests that first season — in both legs of the Champions League round of 16 against Atlético Madrid; in the FA Cup semifinal and final; in the second leg of the semifinal against Real Madrid after starting and scoring in the first leg; and then in the Champions League final. The dynamics were unchanged last season. Pulisic started just 13 of 22 Premier League games in which he appeared. Even when selected by Tuchel, he was often played out of position — he hasn't seen regular minutes at his preferred left winger spot in a 4-3-3 but started in central midfield, right wingback and as a false 9.Now 23 years old, Pulisic is difficult to get a read on — in the media spotlight since the age of 17, he's learned to protect his true feelings — but it became clear that the precariousness of his role with Chelsea last year was taking a toll. "Obviously it has been up and down this year, for sure," Pulisic said in a press conference ahead of World Cup qualifiers in January. "Not exactly where I want to be and how I want things to be right now. I'm just going to keep going and it doesn't affect me when I come here."
Even as he acknowledged the mental strain, Pulisic seemed game to prove himself to Tuchel, just as he had under previous Chelsea manager Frank Lampard. He finished with eight goals and three assists in all competitions last season despite the instability of his position. In April, Pulisic told reporters he was happy at Chelsea, and his attitude this offseason was to once again fight his way into Tuchel's plans. "I've had some good moments and some tougher moments and I'm continuously having to prove myself," Pulisic told ESPN. "And that's exactly what I'm going to do."With a total of just 30 minutes played in Chelsea's first two Premier League games this season, however, and Tuchel lining up multiple options at his position, including the newly-acquired Raheem Sterling, Pulisic may finally be open to a change of scenery.The Athletic reported Wednesday that Manchester United is interested in taking Pulisic on loan for the season and that Pulisic is amenable to the move, where more regular playing time, albeit at a club in the middle of its own mess, could afford him some relief — and better preparation for the November World Cup in Qatar.Three years after arriving at Chelsea with a price tag once unfathomable for an American player, Pulisic seems to be at a pivotal moment in his career. He is three months away from a World Cup that he has been waiting for since missing the 2018 tournament as a teenager. The inconsistencies of his time at Chelsea have hardened his mentality, but left us wondering what potential may have been unfulfilled. He still has so much left to prove.You can't stand your tallest when you're on uncertain footing, however, and Pulisic seems set on looking for more stable ground — even if it means going to a club that appears unmoored. 
Pulisic reacts after a missed chance during the Premier League match against Leicester City at Stamford Bridge on May 19. (Harriet Lander/Copa/Getty Images)
---
Four years ago, as Pulisic was figuring out his move away from Borussia Dortmund, the influence of then-Chelsea manager Maurizio Sarri played a pivotal role. Pulisic felt he fit into Sarri's tactics, and despite the Italian's claim that he was in the dark about the signing, Pulisic's father, Mark, told the New York Times that his son and his camp met with the Chelsea coach for some time before finalizing the move.
The hope was that the energetic, quick, creative player who thrived in the Bundesliga in the transition style of play at Dortmund could take the next step at a club like Chelsea. In order to get the deal across the line, however, Dortmund required Pulisic to finish out the season in Germany. And by the time Pulisic arrived at Chelsea, Sarri was departing for Juventus and Pulisic was walking into a drastically different scenario. Lampard, not Sarri, would be his manager. In the midst of a transfer ban, Chelsea was also making a push to utilize more of their young, homegrown talent. There would be no red carpet for the American.Leeds manager Jesse Marsch, then at Red Bull Salzburg, recalled a conversation with Lampard in the preseason in which he felt Lampard undervalued Pulisic's readiness for the Premier League. 
"Even Frank Lampard, when I spoke to him in preseason a year ago now, I was talking to him about having Christian Pulisic and he was kind of like, 'Yeah, he's got a lot to learn so we'll see how he does,'" Marsch said on MLS's ExtraTime podcast. "I said to him, 'Listen, he was at Dortmund, and they had a high level of tactical thinking, of playing, and he was very successful.' … I could see right away that Frank Lampard's idea of Christian Pulisic was shaped a lot by the fact that he was American and not that his football education came a lot from what has happened in Germany. Since then, I think Lampard has learned that Pulisic is a lot better than he gave him credit for."It was a characterization Lampard pushed back on, but even then it seemed Pulisic, a marquee $73 million signing, had to prove his value. And he did. Pulisic started matches in the early portion of the season, but was relegated to the bench in the fall, after a September international window. Following three consecutive substitute appearances, Pulisic got a start and scored a hat trick against Burnley. That performance helped propel him back into Lampard's preferred 11, and Pulisic would start 27 of 34 games played across all competitions that season, scoring 11 goals with six assists. By the end of the year, Lampard and Pulisic had forged a stronger understanding. Lampard seemed to confirm that this summer, when on tour in the U.S. as Everton manager. Asked about Pulisic, the former Chelsea star backed him to have a big influence at the club, if given the chance."I've got a lot of time for Christian," Lampard told Pro Soccer Wire. "I think I worked well with him and just tried to develop him and had a really good relationship with him. He's got incredible talent. He's a great boy. I found him really pleasurable to work with as well as a talent."He's really fast and (has a quick) change in direction and it's balanced. He's still a young player. It feels like he's been around a long time because he broke through so young. So there's still a lot to come from Christian, but those basics of the speed and balance is not (something) everyday players have. He's special like that."Lampard, of course, can now only provide outside perspective because he was sacked in January 2021, once again forcing Pulisic into a battle to prove himself. When Tuchel was hired by Chelsea, the assumption was that Pulisic's time with him at Dortmund would be an advantage. But the pair had never forged a close relationship in their year and a half together in Germany. And, after that first Premier League game together, it seemed clear that Tuchel had his mind made up about what Pulisic could bring to his squad. Pulisic was asked this summer in an interview with ESPN if he felt Tuchel still saw him as the 17-year-old from Dortmund."It could be," Pulisic said. "I guess you'd have to ask him. That's not who I am anymore. For sure he knows I've grown a lot as a player, there's no doubt. I think I have grown a lot and that's not how I want him to view me, I want him to view me as the player I am now. I'm just going to continue improving and showing him why I deserve to be on the field as much as I can."If there has been a theme to Pulisic's time at Chelsea, it has been that. He has shown a mental fortitude to push through the difficult moments and fight his way back onto the field.  U.S. head coach Gregg Berhalter noted as much in an appearance on The Athletic's Allocation Disorder: 1v1 podcast earlier this month."I think if there's one player in our player pool that really understands how to deal with adversity and deal with the competition at a big club, it's Christian," Berhalter said. "He's been doing that at a young age at Dortmund, a big club in Germany, moving to Chelsea and just clawing his way into playing time and results and performance and goals and assists."
That mentality will surely benefit Pulisic, but it hasn't been enough to earn him a regular spot at Chelsea. At a point that could determine the trajectory of the rest of his career, Pulisic feels he has much more to give. With his first crack at the game's biggest stage coming up in November, there is added urgency in finding the right place to be able to grow.
---
Reaction to the news of Manchester United's interest in Pulisic was swift for USMNT fans on social media: Why Manchester United? Why now?
Erik ten Hag became the first United manager since 1921 to lose his first two competitive games in charge. They sit bottom of the table for the first time since 1992 after two hopeless performances. Ten Hag's replacements are already being bandied about by bookmakers and on fan forums. There has never been less curb appeal for Old Trafford, but the reality is that Manchester United is still a massive club. It's one a 17-year-old Pulisic once noted was a club he loved to watch growing up, with a player whose passion he so admired: Wayne Rooney. A chance to follow in Rooney's influential footsteps might be what the U.S. star needs to push forward.On the international stage, Pulisic is still a player around which the U.S. team is built. There is no clear No. 9 for the Americans as they prepare for Qatar. Berhalter's system is built to emphasize midfield play, and especially the wingers: Pulisic, Gio Reyna, Tim Weah and Brenden Aaronson. Without a true goalscorer, they hoped that Pulisic could ascend into that featured role. But as he's struggled for consistent form at the club level, it's been a big ask for him to be the star man for the U.S. That Pulisic led the team in goals in qualifying with five, however, shows that he is still their biggest difference-maker when he is in form.A chance to get a regular run of games in a consistent position is enticing, even as poor as United have looked so far. Pulisic faces less competition for a starting role with United than at Chelsea in Ten Hag's 4-3-3. Jadon Sancho has struggled and Anthony Martial is only just returning from injury, while Marcus Rashford hasn't had his best start to a season. Theoretically, Ten Hag's style of football should fit Pulisic's abilities. Pulisic has shown how difficult he is to defend when he's on the left wing, running at defenders in space. His ability to press defensively, progress the ball forward and get into dangerous positions in and around the box — one of his strongest attributes is arriving in the box to finish plays — could give United an element they're clearly missing. 
In addition, moving to Manchester United instead of Newcastle, another club rumored to be interested in Pulisic, presents plenty of short- and long-term benefits. United will play in Europe this season, Newcastle won't. Manchester United has the funds to buy Pulisic if he performs well. Newcastle has the ownership cash to do it, but might face financial fair play challenges. Globally, Manchester United is still seen as a massive club. Newcastle is in the early stages of what they hope is a Manchester City-like build, but even with a massive influx of cash, that transformation took time.There's also very little risk for Pulisic in a one-year loan, which is how this deal would likely be structured. Manchester United's current position only elevates the potential reward for Pulisic should he perform, and aid a turnaround at the club. If things continued to go south for Manchester United, however, Pulisic could extricate himself from the situation and return to Chelsea next season.From a U.S. perspective, the risk is very much worth the potential reward. There is very little drawback ahead of the World Cup. Playing regularly at Manchester United would certainly help Pulisic hit his stride before Qatar. And the U.S. will want Pulisic playing regularly, if possible — though it's notable that they found ways to keep Pulisic productive with the U.S., even during last year's tumult. Regardless of where Pulisic is, or how much he is playing, he will be on the U.S. roster and in contention to play and start in Qatar. He's simply too important to the squad to think otherwise. But the U.S. needs him to be more than just in the squad and in contention to start. Pulisic's creative ability and effectiveness around the box is elite. The U.S. needs him to be a star. They need him to be the type of player that a $73 million move to Chelsea represented.Ultimately, the potential move to United will come down to whether Chelsea is willing to let him go on loan, and whether Pulisic feels its best for him, both in the short- and long-term. Pulisic's time with Chelsea accomplished plenty — it changed how Americans are perceived, even despite his irregular playing time; he was the first American to play and win a Champions League final; and he showed he can be productive in the Premier League. Mostly, though, it's left us wanting more —
Christian Pulisic to Manchester United: Does it make sense for him, USMNT and Chelsea?
By Philip Buckingham Aug 17, 2022
---
On Tuesday, The Athletic revealed Manchester United are considering a move to sign Christian Pulisic on loan.
It is an interesting time, and possible temporary transfer, for Pulisic.
The United States men's captain has a World Cup around the corner but is struggling for game time at Chelsea. Going to United could help him and his national team, but there are doubts over whether Old Trafford is the best place for any player right now.
Here, The Athletic takes a look at those issues.
---
Does Pulisic need to leave Chelsea?
Over the last 12 months, there has been a creeping sense that Pulisic's future lies away from Stamford Bridge. For all head coach Thomas Tuchel commands an important place in the American's story after ushering him into Borussia Dortmund's senior ranks in 2016, he has been unconvinced by Pulisic's value in the Premier League.Just 13 starts came in the 38 league matches last season as his progress was derailed by COVID-19 and an ankle injury, and Pulisic has again had to settle for a peripheral role in the opening weeks of this one. He came off the bench to play a combined total of 31 minutes in Chelsea's two fixtures so far — a 1-0 win away to Everton and Sunday's 2-2 draw with Tottenham.Pulisic spoke in the summer of his "tough moments" at Chelsea and having a will to prove himself to Tuchel but a lack of first-team opportunities has become an increasing source of irritation. With the World Cup just three months away, the USMNT captain will be desperate to arrive in Qatar in peak form and fitness.He does love being at Chelsea — both the club and his team-mates. Pulisic is just keen to play more football though and, in that sense, the only issue is what Tuchel thinks of him.
What has happened there?
Like others at Chelsea, including Romelu Lukaku, Timo Werner and Hakim Ziyech, Chelsea's sizeable investment in the American has brought no guarantees of a long-term future. Pulisic has struggled to make a lasting impression at the west London club since signing for £58million ($70m) in 2019, with the good form of Mason Mount and Kai Havertz at positions he could play limiting his chances.The summer signing of England-team regular Raheem Sterling from Manchester City has provided another obstacle in a squad that also includes youngsters Armando Broja and Conor Gallagher, who are back with their parent club after impressing out on loan last season. The very public pursuit of Everton's promising forward Anthony Gordon, a 21-year-old who could cost Chelsea as much as £50million, is another indication that Pulisic's face no longer fits.The club's enormous summer of spending — and an appetite to do even more of it before the transfer deadline on September 1 — also demands that Tuchel's squad is trimmed accordingly.Lukaku has been loaned out to Inter Milan, with Werner joining RB Leipzig — in both cases, the clubs Chelsea had signed them from. Morocco international Ziyech, another keen on more game time ahead of the World Cup, is another they will consider offloading before this window closes.Just offloading Pulisic's wages in a loan deal will help their finances but Chelsea also need to raise money through sales. This is where farming out Pulisic to a possible rival for a top-six finish this season — and so, European football in 2023-24 — in United makes less sense. He has two years left on his deal, so any loan would only park a potential sale until next summer, when his contract status could negatively impact any fee Chelsea could receive.If the American takeover of Chelsea, led by Todd Boehly and Clearlake Capital, was once considered a potential turning point for Pulisic, it has done little to alter the perception that Tuchel has other preferences.Going out on loan this summer would at least leave the door open for a return.
Pulisic has not started either of Chelsea's league games so far this season (Photo: Getty Images)
Is joining Manchester United the right move?
Being signed by United is not the glamour transfer it used to be. They are already in a hole two games into the season, bottom of the Premier League after losing 2-1 to Brighton & Hove Albion at home and then suffering Saturday 4-0 embarrassment away to Brentford. Already, the pressure is on new manager Erik ten Hag, whose team will play Europa League football this season, not Champions League, after finishing sixth last time.
United do desperately need greater attacking options.
England duo Marcus Rashford and Jadon Sancho have both started the season unconvincingly and there remains huge doubt over the future of Cristiano Ronaldo.
The 37-year-old Portugal international has attempted to engineer a move away from United this summer so he can play in Champions League this season and Ten Hag is now willing to let the veteran forward — despite his age, the club's top scorer last season with more than twice as many goals as their next most prolific player — leave.France international striker Anthony Martial is, at least, close to returning from the injury that caused him to miss the Brighton and Brentford games.https://theathletic.com/report/podcast-clip?clip_id=5939
The dearth of depth in United's attacking ranks makes new talent a must in the next two weeks but any signing would need to be capable of handling mounting scrutiny at a club grasping for the reset button with growing desperation.
The main thing in United's favour is that there doesn't appear to be a huge market for Pulisic in terms of signing him permanently for a significant fee.
Where would he fit in at United?
Sancho, another who made his name in Dortmund, has struggled to find his feet in Manchester since being signed last summer and the arrival of Ten Hag, a serial title winner with leading Dutch club Ajax, has so far done little to address the individual malaise. Rashford, too, has been unable to provide an attacking spark in a team who have been beset by defensive issues in their opening two games.Ten Hag wants United to play "proactive" football so Pulisic, in theory, would be aligned to the Dutchman's style. They are desperately struggling to press high up the pitch. It was painfully apparent during the ill-fated reign of interim manager Ralf Rangnick over the second half of last season and very little has changed with largely the same personnel now available to Ten Hag.Pulisic has verve and energy, and can be a creative force for team-mates. He would offer something different for United.
Would this move help the USMNT before the World Cup?
There is every chance it would. No national team wants their talisman undercooked going into a tournament. The United States face Wales in their opening game on November 21, before further group matches against England and Iran.There are only 14 rounds of Premier League football left before its 20 clubs down tools for the World Cup and although staying at Chelsea could afford Pulisic additional chances in their six-match Champions League group phase campaign and the domestic Carabao Cup — although they will only play once in that competition before Qatar — there would be questions over his sharpness going into Qatar 2022 if his season continues as it has so far.That is the greatest incentive for Pulisic to leave Chelsea before the end of the summer window.He has made no secret of his belief that the USMNT can go far in Qatar, and the first World Cup of Pulisic's career warrants the best preparation. There will be a heavy burden on the nation's 23-year-old captain.
Norwich's Josh Sargent proves his point after shining in desired central role
By Michael BaileyAug 17, 2022
---
Josh Sargent paused. There was a nervous laugh and, not for the first time on the night, a broad smile.t felt for a moment like there would be no answer forthcoming, but he finally broke the silence."I was patient, I've got this opportunity and I'll try to make the most of it. That's where we are at right now," said Sargent.Where is he?
Firstly, he is in a good place. Norwich's 2-1 home win over Huddersfield Town on Tuesday was their first of the season (at the fifth attempt) and came following Sargent's opening goal in the sixth minute — his first since January and first at Carrow Road in eight days shy of a year.
Secondly, he is central. Slap-bang in the middle, playing as Norwich's sole striker.
The pause had been Sargent's diplomacy kicking in. Turning down the chance to play minutes in the Premier League does not happen, even if it is not in your preferred position.For a 22-year-old already faced with the need to develop his game and a transfer fee of around £9million ($10.9m) from last summer to justify, his efforts in a wider forward role – where the vast majority of his Norwich appearances have come – have often struggled to stretch beyond functional.But with Teemu Pukki sidelined by the bruised foot he picked up against Hull City at the weekend, Sargent got his shot and produced an eye-catching 68 minutes. As eye-catching as any of the 33 outings he'd made for the club before last night.Once again, head coach Dean Smith opted to play a 4-3-3 formation that switches to a 4-1-4-1. In both scenarios, it leaves the sole striker as a key component in Norwich's attacking play.
Sargent had 24 touches of the ball against Huddersfield. Those included his goal and an unofficial assist – a deflected shot – that led to Danel Sinani making it 2-0 after just 16 minutes, as well as reaching Sinani's wonderful first-time through ball just after half-time before Tom Lees committed the foul that would earn him a red card.You can see them all below, including eight in the opposition box and all bar two in the Huddersfield half.
For comparison, Pukki managed 19 playing up front in Norwich's other home Championship game so far this season — a 1-1 draw with Wigan Athletic 10 days earlier.Perhaps most interestingly, Pukki's (No 22) Wigan outing saw his average position pulled slightly to the left channel, which you can see below.
Milot Rashica (7) was the highest team-mate in support and Todd Cantwell (14) the closest, but with a lop-sided midfield passing network behind him, that hampered the Finn's goal-scoring opportunities. Pukki recorded an expected goals (xG) figure of 0.18 in 90 minutes against Wigan.
Compare that with Sargent's role against Huddersfield, where his average position was much more central and higher up the pitch. He also recorded a match-high individual xG of 0.35.
Although the stronger passing combinations were still behind Norwich's striker rather than involving him, there was a better balance with a triangle in each channel behind the United States international.
That works as an indication of the wider service of crosses Smith's side looked to provide, rather than the more central through balls Pukki prefers.
Sargent had already headed a cross from right-back Max Aarons over the bar before nodding home Sinani's inswinging delivery from the same flank.
"I talked to Max after our last game at Hull and I just said, 'You put in two good crosses at the end of the game; keep doing that. It's really good. Don't cut back. Take the risk. Put the ball in the box. We'll get guys in the box and we'll get rewarded for it'," Sargent told The Athletic.
"It wasn't him that crossed it for my goal but if we put the ball there, you can see we will get the rewards.
"Obviously, it's been a while since I've scored and to be able to play in my favourite position, I felt it was a very good opportunity. To get that goal was huge for me and also the team."
Smith gave his relegated team a clear ultimatum over the opening weeks of the Championship season: that his forward players will be judged on the goals they score and create. If they fall short in those areas, they won't play.
That in part accounted for Rashica dropping to the bench here having started the three previous league games this season.
It was last week that Smith had revealed how popular Sargent is with his team-mates and how he was sure the man from Saint Louis, Missouri, via Werder Bremen would start scoring once his opportunity arrived – which it did on Tuesday.
There may be a future where Pukki and Sargent start together. Adam Idah's return to fitness could also add another dimension in future weeks — especially if Smith fancies revisiting the 4-2-4 with which Norwich won back-to-back Premier League fixtures at the start of the year, before Idah's season-ending knee injury in February.
Sargent's performance last night is almost certain to keep him in the starting XI for Millwall's visit on Friday night, even if Pukki's swollen foot has shrunk to a size that will fit in a boot.
The quality of the American's runs and his assured first touch also emphasised why he is currently ahead of Jordan Hugill in Smith's pecking order, despite his rival's decent scoring return in pre-season.
Sargent will hope this performance and victory were a boost for his prospects at Norwich, having opted to stay in England and play in the second tier when the same prospect following Bremen's 2020-21 relegation to the German equivalent was less palatable.
"This is a league where we can create a lot of chances, we can be a team at the top, and I think it'd be good for me to score a lot of goals in this league," Sargent told The Athletic. "It's (the Championship) very physical but the thing is, it's still good quality. Without VAR, there are a few things that are let go a bit more."
But there is no denying Sargent hopes his club form can lead to another major goal for the remainder of 2022: getting selected for the World Cup.
Sargent has missed out on recent squads and USMNT head coach Gregg Berhalter has talked to him about the reasons for that; conversations the player is keen to keep private.
"Nothing is settled yet," Sargent said. "All I can do is do my best here, score as many goals as I can and hopefully put myself in a good position to get called up."
There is a lot of work to do for him to be in Qatar in November, but Tuesday did at least offer the way forward for Sargent, in the role he has always wanted to play. It was his reward for patience and hopefully just the start.
Leeds United's Brenden Aaronson is perfect pressing machine for Jesse Marsch's system
By Phil Hay Aug 12, 2022
---
Before he turned professional, Brenden Aaronson would sometimes ask when he would start to grow. When would he sprout and when would he bulk up, giving him physical parity with the boys he trained with?To the naked eye, Aaronson was slight and unintimidating and, even fully grown at 5ft 10in (178cm), it could be said he still is — but nothing left him short on stamina. From a young age, he could cover distances of over 12km in 90 minutes, as he did for Leeds United against Wolverhampton Wanderers on Saturday. He was capable of running and running, yielding data which European clubs were bound to notice.
There was technical appeal when Leeds paid more than £20million ($24.4m) to sign him from RB Salzburg in May, an appreciation of his skill on the ball, but on top of that came the guarantee the club's money was buying an exceptional athlete. Aaronson's fitness spoke for itself and across Europe, pound for pound, his pressing was on a par with any player in his position. By sustaining those bursts of acceleration all day, he was tailor-made for the Red Bull philosophy — and primed for the model Leeds aimed to build with Jesse Marsch.
If Salzburg became home for Aaronson after his move from Philadelphia Union in 2020 then Leeds is home away from home; a familiar formation, tactical ideas he learned in Austria and the same coach, Marsch, who took him to the Austrian Bundesliga. He brought a good engine with him and he will need it at Elland Road.On Saturday, during a 2-1 victory over Wolves, Leeds covered more ground as a team than any other Premier League side over the course of the new season's first weekend. They ran hard and when the stats arrived at full-time, very few of Marsch's players had run harder than Aaronson. His competitive debut cast him as a pressing beast, an outing which beat Wolves' left-back Rayan Ait-Nouri into submission.Aaronson is only 21 and it might be that over time his exact role at Leeds changes. His strengths would suit the position directly behind Marsch's No 9 — Patrick Bamford on Saturday — but for now, Marsch is using him as the right-sided attacker in a 4-2-3-1. That system, tweaked in a certain way, can provide penetration on the flanks but as Leeds' average positions from the win over Wolves make clear (graphic, below), they are effectively playing with a line of three 10s. Nonetheless, Marsch needs discipline in their positioning, particularly off the ball, and Aaronson was strict in following clear orders to harass Ait-Nouri and limit his time on the ball.
There are several principles to Marsch's pressing, and one of them is that the press should be coordinated, applied as a unit. Making it work relies on aggression but also on individual judgement about when to go and who to target. Ait-Nouri was in Aaronson's line of fire throughout Saturday's match and it did not take long to see how the USA international planned to cut the supply down Wolves' left side. It was necessary to limit their flow because over 90 minutes, Wolves outscored Leeds by 507 completed passes to 291.
Aaronson drifted into a wider variety of areas when Leeds were in possession but defensively, he made the right flank his responsibility. He kept eyes on Ait-Nouri and his speed over short distances meant he could close the ground quickly as Wolves tried to play out, as in the next sequence of play on 17 minutes (below).
He is fully 25 yards from Ait-Nouri when Wolves shape to spread the ball wide to the full-back but what looks like an easy pass ends with a clearance up field as Aaronson gets to Ait-Nouri in a couple of seconds. One moment Ait-Nouri has time, the next he has Aaronson invading his personal space.
This scenario repeated itself throughout the first half. In the following passage of play (below), Wolves try an identical move — goalkeeper Jose Sa rolling out to a centre-back who in turn sends possession on to Ait-Nouri — but the speed of the press from Aaronson forces a mis-control from Ait-Nouri and lets Leeds pin down Bruno Lage's defence with four bodies in a tight space. The ball ended up back with Sa, forcing Wolves to start again.
Even better for Marsch were the moments where the attention on Ait-Nouri forced turnovers of possession, inviting Leeds to about-turn and counter. Recovering the ball and attacking in transition is a core aspect of Marsch's tactics. Across the Premier League, Leeds' application of 64 successful pressures — regaining possession within five seconds of applying the press — was the highest in the division. What Marsch wanted was situations like that shown below, where Aaronson squeezes Ait-Nouri and forces a rushed pass which Rasmus Kristensen intercepts. Aaronson then has space behind him to offer an outlet going forward.
Forcing errors through spirited pressing was Leeds' route to their equalising goal, scored in the 24th minute. The finish was avoidable from Wolves' perspective, invited by two missed chances to clear, but Aaronson's tenacious tackling was responsible for turning a heavy through ball from Jack Harrison into an opportunity for Rodrigo.
Two challenges on Ait-Nouri forced a game of ping pong inside the box and a ricochet off Harrison gave Rodrigo time to make space for himself and shoot under Sa at the near post. In this instance, Leeds' counter-pressing paid off.
The test for Aaronson will be applying a consistent level of influence over a full Premier League season but it is clear that pressing comes naturally to him. That attribute was in him when he was emerging in the US and has long been seen as one of his strengths. In possession, meanwhile, his movement and passing kept Wolves guessing and gave Leeds both creativity and goalscoring intent.
By dropping deep in the next sequence and arcing his run between two Wolves' players, he was able to take a pass from Robin Koch, turn in space and bring Kristensen into play down the right. Given how reliant Leeds are on their full-backs for width, it will fall to players like Aaronson to provide them with service, working the gaps and anticipating overlaps.
But Aaronson's pace and direct running allowed for counter-attacks from more defensive zones, too. A good example of this came in the 27th minute.
As the screenshots below show, Leeds are on the back foot in their box but Aaronson is there to help crowd Wolves out. A clearance by Tyler Adams drops to Rodrigo and Aaronson has reacted at a speed which lets him take an inside pass and burst into space. This is where he seems to be in his element, driving forward over halfway with the opposition backing off.
Leeds can expect to see him do this repeatedly over the course of the season and in the end, their failure to make anything of the attack was a waste of a very good position.
In his career to date, Aaronson has not been a prolific goalscorer but he was good for four or five a season in his time at Salzburg and the winner on Saturday, 16 minutes from time, showed intelligence in spotting how an attack would unfold. The speed of the move was impressive — seven seconds to send the ball, via four passes, from the halfway line to the back of Sa's net — and it showcased the vertical passing style which Marsch favours.
The first image, below, shows how rapidly Aaronson (top left) wants possession directed to him when space opens up near the centre circle. Adams' pass goes instead to Klich but Aaronson sees straight away that the flow down the left might present a chance to score at close range. He sprints for the six-yard box as Klich guides Bamford into the left channel and the forward's cutback is impossible to defend. Ait-Nouri turns it in before Aaronson can get a touch and though there was disappointment afterwards that the finish went down as an own goal, it was a fitting representation of the grief Aaronson gave Ait-Nouri for so much of the afternoon.
Elland Road's initial glimpse of him suggested that for more than £20m, an all-round game is part of the package. Aaronson can be an asset defensively, he can pose a threat going forward and there was nothing on Saturday to indicate that the Premier League will be a problem for him physically. His tally of 31 individual pressures applied, 12 of them successful, topped the charts on the opening weekend.
"I thought he was active and lively and dangerous all match," Marsch said, and it was immediately obvious why Aaronson had dominated the traditional bleep test at the start of pre-season, a competition Jamie Shackleton was used to winning. Marsch needs runners and at first glance, Aaronson looks like the pick of them.