Champions League Final 8 -Tues Man City bosses Bayern & Real blanks Chelsea, both Italian teams win
Wow so my first Champions League game was wonderful – what an atmosphere on Tuesday night at the Ettihad as that magnificent forward Earling Haaland was magnificent in leading City to a 3-0 win. Haaland had an assist and goal on the night in a dominating performance. I snuck in to the club section and had great seats for this rainy cold night in Manchester. (See the pics) The Bayern crowd was in full voice until the game went to 3-0 in about the 70th minute. Bayern had chances to score and should have made 2 goals along the way but Ederson was top of form and blanked them. Chelsea went to 10 men but still only lost 0-2 at Madrid as Pulisic did not play and both Milan teams claimed victories which could well give them 2 teams in the Final 4.
Indy 11 level off at 1-1-2 on road Sat
While beautiful conditions for the first time at home this season provided packed bleachers at IUPUI Carroll Stadium, the Indy Eleven had its first blemish of its 2023 campaign after falling to Oakland Roots SC, 3-0. The result pushed Indy's record to an even 1W-1L-2D, ending the squad's undefeated streak early in the USL Championship regular season. Next up for the Boys in Blue is a cross-country trek to Southern California for a face-off with Orange County SC next Saturday, April 15 (10:00 p.m., live on ESPN+). Following that match Indiana's Team will return home on Saturday, April 22, when Monterey Bay F.C. will make its first visit to the Circle City for a 7:00 p.m. ET kickoff on Community Heroes Night at "The Mike."Single-game tickets for all home games at IUPUI Carroll Stadium along with 17-game Season Ticket Memberships, specially-priced group tickets, and an increased portfolio of hospitality options are available for purchase now via indyeleven.com/tickets or by calling 317-685-1100 Full Schedule Promotions
USWNT Beats Ireland loses Swanson
The US took a huge blow to their world cup chances this summer as leading scorer Malory Swanson was lost to a torn PCL late in the first half of the US 1-0 victory. Defender Alana Cook provided the only goal on a header taking Women of the Match Honors. Great to see #6 Julie Johnson Ertz back on the field as she put in another good performance solidifiying her spot on the US team moving forward.
US Men Play Mexico Wed 9 pm on TBS
The USMNT will play Mexico in a friendly Wed night on TBS at 9 pm – with a mostly MLS roster on hand they will play a mostly Mexican home grown group as well which should have the Mexican team a little stronger than the US overall. Lots of new faces on the roster but look for stalwarts Zimmerman, Long, Dest and Yedlin to hold the line in the backline with Acosta at the Dmid most likely.
ROSTER
GOALKEEPERS (3): Drake Callender (Inter Miami; 0/0), Roman Celentano (FC Cincinnati; 0/0), Sean Johnson (Toronto FC/CAN; 11/0)
DEFENDERS (9): Sergiño Dest (AC Milan/ITA; 24/2), Aaron Long (LAFC; 31/3), Julian Gressel (Vancouver Whitecaps/CAN; 2/0), Matt Miazga (FC Cincinnati; 22/1), Shaq Moore (Nashville SC; 17/1), Caleb Wiley (Atlanta United; 0/0), Joshua Wynder (Louisville City; 0/0), DeAndre Yedlin (Inter Miami; 77/0), Walker Zimmerman (Nashville SC; 39/3)
MIDFIELDERS (6): Kellyn Acosta (LAFC; 57/2), Aidan Morris (Columbus Crew; 2/0), Cristian Roldan (Seattle Sounders; 32/0), James Sands (New York City FC; 7/0), Alan Soñora (FC Juárez/MEX; 2/0), Jackson Yueill (San Jose Earthquakes; 16/0)
FORWARDS (5): Paul Arriola (FC Dallas; 50/10), Cade Cowell (San Jose Earthquakes; 2/0), Jesús Ferreira (FC Dallas; 17/7), Jordan Morris (Seattle Sounders; 51/11), Brandon Vazquez (FC Cincinnati; 2/1)
GAMES ON TV
(American's names in Parenthesis)
Tues, Apr 11 Champions League Quarterfinals
3 pm CBS Man City vs Bayern
3 pm Paramount+ Benefica vs Inter Milan
10 :15 pm FS1 LAFC vs Vancouver – CCL
Weds, Apr 12
3 pm CBS Real Madrid vs Chelsea (Pulisic)
3 pm Paramount+ AC Milan vs Napoli
10 pm FS1 Atlas vs Philly Union – CCL
Thur, Apr 13 Europa League
12:45 pm Paramount+ Gent vs West Ham United
3 pm Para+ Man United vs Sevilla
3 pm Paramount+ Juventus vs Sporting CP
Sat, Apr 14
7:30 am USA/Peacock Aston Villa vs New Castle United
10 am USA Tottenham vs AFC Bournmouth
10 am Peacoclk Everton vs Fulham (Robinson, Reem)
12:30 pm NBC? Man City vs Leister City
10 pm ESPN+ Indy 11 @ Orange County
Sun, Apr 15
9 am USA West Ham vs Arsenal
11:30 USA Nottingham Forest vs Man United
4:30 pm FOX LA Galaxy vs LAFC El Traffico
Soccer Saturday's are every Sat 9-10 am on 93.5 and 107.5 FM with Greg Rakestraw
Analysis: Hudson calls up 23 players for USMNT friendly vs. Mexico
The USMNT will host archrival Mexico next week in a friendly that will fall outside of an international window. U.S. national team interim manager Anthony Hudson has named his mostly domestic team and ASN's Brian Sciaretta offers up his thoughts.
UNITED STATES national team interim head coach Anthony Hudson today announced his roster for the upcoming friendly against Mexico on April 19 (10pm EST, TBS) at State Farm Stadium in Glendale, Arizona.
Of course, the game will be played outside of a FIFA window which means clubs are not required to release players for this camp. But last month, Hudson called in just one MLS-based player for the Nations League games which were during the international window, as MLS continued to schedule games. As a result, there was likely more cooperation from MLS teams for these games.
The roster is about what was expected. Each MLS-based player who was on the 2022 World Cup team is at this tournament along with Sergino Dest, who is in a difficult club position on loan at Milan. Three players are eligible for the U.S. U-20 World Cup team next month and those three along with Aidan Morris are eligible for the Olympic team.
Between the U-20 World Cup, the U.S. U-23 team which will likely begin play later this year to build towards the Olympics, the Nations League, the Gold Cup, and fall friendlies, the U.S. team will need a lot of players over the next year.

Here is the roster as well as some thoughts.
THE ROSTER
GOALKEEPERS (3): Drake Callender (Inter Miami; 0/0), Roman Celentano (FC Cincinnati; 0/0), Sean Johnson (Toronto FC/CAN; 11/0)
DEFENDERS (9): Sergiño Dest (AC Milan/ITA; 24/2), Aaron Long (LAFC; 31/3), Julian Gressel (Vancouver Whitecaps/CAN; 2/0), Matt Miazga (FC Cincinnati; 22/1), Shaq Moore (Nashville SC; 17/1), Caleb Wiley (Atlanta United; 0/0), Joshua Wynder (Louisville City; 0/0), DeAndre Yedlin (Inter Miami; 77/0), Walker Zimmerman (Nashville SC; 39/3)
MIDFIELDERS (6): Kellyn Acosta (LAFC; 57/2), Aidan Morris (Columbus Crew; 2/0), Cristian Roldan (Seattle Sounders; 32/0), James Sands (New York City FC; 7/0), Alan Soñora (FC Juárez/MEX; 2/0), Jackson Yueill (San Jose Earthquakes; 16/0)
FORWARDS (5): Paul Arriola (FC Dallas; 50/10), Cade Cowell (San Jose Earthquakes; 2/0), Jesús Ferreira (FC Dallas; 17/7), Jordan Morris (Seattle Sounders; 51/11), Brandon Vazquez (FC Cincinnati; 2/1)
ACOSTA & AIDAN MORRIS
Two players who have a lot at stake in this camp are Kellyn Acosta and Aidan Morris. Both players have had strong starts to their season and both have the ability to play the No. 6 defensive midfield position. The U.S. team is going to have a busy summer with the Nations League and the Gold Cup coming up and there are serious questions whether Tyler Adams will be able to play in either tournament after injuring his hamstring. Having a clear pecking order at the No. 6 has been a weakness for the U.S. team.


Acosta is still the more familiar option and he is playing well for an LAFC team that is flying. Acosta also has a very strong history of always playing well against Mexico. But is he still the right guy?
Meanwhile, Aidan Morris, 21, has been one of the breakout young players at the start of the MLS season. He was always considered a strong player and made huge impression in 2020 after getting the start at MLS Cup in place of the sick Darlington Nagbe. In 2021 he tore his ACL and then 2022 was about him returning to form. Now he is fully back and living up to his promising level. He seems like a strong candidate to play a role on the 2023 Olympic team but perhaps he is ready to help this summer.
DEST'S INCLUSION
Sergino Dest, 22, has been included in this roster despite it not being a FIFA international window. The U.S. national mainstay is simply out of favor with his club, AC Milan, which has no intention of playing him the remainder of this season. Dest is currently on loan at Milan from Barcelona and Barcelona will need to sell him this summer for budget reasons.


It's a good opportunity for both Dest and the U.S. national team. Dest needs games and this will give him one. It will also be a great opportunity for him to take a break from being at a club that does not want him. At this camp, Dest will also get to play a leadership role as one of the normal first team starters.
Dest also has an important few months coming up in his pursuit of a new club and then also with the national team this summer. This should allow him to focus on soccer for a brief change as opposed to the very difficult season he has been involved in Italy.
VAZQUEZ'S OPPORTUNITY
One of the players who also has a huge opportunity is center forward Brandon Vazquez. The Cincinnati striker hasn't been scoring at a torrid rate like last season, but he is still playing well and helping Cincinnati to a strong start this season.
The center forward position also has not been claimed on this team. Josh Sargent and Daryl Dike have cooled off recently. Ricardo Pepi is likely the starter now. It remains to be see where Haji Wright fits with the team and there is still no firm commitment from Folarin Balogun. But Vazquez showed an impressive ability to score last season in a number of different ways.
Vazquez is also being scouted. Last month, Borussia Monchengladbach's sporting director even recently traveled stateside just to watch him. Can Vazquez use this opportunity against Mexico, where his parents are from, to step into the spotlight and impress the U.S. staff and scouts? It's a great opportunity.
U.S. U-20 TRIO CALLED
The United States U-20 national team is represented in this camp with the inclusion of San Jose winger Cade Cowell, Atlanta United left back and winger Caleb Wiley, and Louisville City central defender Josh Wynder.
While this is a good experience for these players, each should be expected to be at the U-20 World Cup starting next month as opposed to the summer tournaments with the first team. But all three have a good reason to be here.


Cowell is a starting winger for the Quakes and he had a strong January camp.
Wiley has been one of the top teenagers in MLS this season for Atlanta United. He is physical and can cover the left side well. He gives the option to play left back or left wing.
Wynder is one of the top 2005-born American players and he is also eligible for the next U-20 cycle. He is on the verge of forcing himself onto this current U-20 World Cup team next month. He also looks set to join Benfica next month once he turns 18.
ANY OTHER SURPRISES?
There weren't too many surprise exclusions. It's tough to specifically pinpoint because players are not required to be released for this tournament. We know Miles Robinson would not be called up for this after he participated in the Nations League March camp.
It was a little surprising that Hudson only took three U.S. U-20 players and only four eligible for the Olympics. I thought that number was low – but we also don't know exactly who was released and completely healthy. Brian Gutierrez seemed to have a strong case after he has helped Chicago off to a nice start to the season. John Tolkin likely would have been involved if he was healthy, but he has missed the last few games with the Red Bulls. It's not clear if Jalen Neal was not released after he played in January.


In terms of surprise inclusions, Alan Sonora call-up was interesting given that he has been off to a very slow start with FC Juarez in Liga MX. Drake Callender earned his first call-up as Inter Miami head coach Phil Neville had been publicly supporting for him to get called up since the start of the season.
In terms of a return to the team after a lengthy absence, I was most surprised by Jackson Yueill's return he's done well to start this year under Luchi Gonzalez but I would have guessed Hudson would have wanted to look at others – perhaps Josh Attencio, Frankie Amaya, or Paxton Pomykal.
There was some speculation that Timothy Tillman, now at LAFC and brother of U.S. national team midfielder Malik Tillman, would have been added but he would need to file a one-time switch with FIFA after appearing in official youth games with Germany. There has been no announcement from U.S. Soccer that he has filed.
Mal Swanson suffered torn patella tendon vs. Ireland: Who can USWNT turn to?
By Meg Linehan and Steph Yang
Apr 8, 2023
64
---
Star USWNT forward Mallory Swanson suffered a torn patella tendon in her left knee during Saturday's 2-0 win in a friendly against Ireland, the team announced Sunday. Here's what you need to know:
Swanson went down on the field late in the first half after colliding with Aoife Mannion and immediately grabbed at her leg.
She was loaded into a cart and taken to a hospital after the injury, exiting to chants from fans at Q2 Stadium in Austin, Texas.
Swanson returned to Chicago on Sunday for further evaluation.
Forward Alyssa Thompson will replace Swanson on the team's training camp roster ahead of Tuesday's friendly against Ireland in St. Louis.
The Athletic's instant analysis:
How can the U.S. adjust to the absence of Swanson?
Thompson and Sophia Smith are both considerations at left wing. Smith in particular has shown that she's adept at switching from right to left, as she did against Ireland in the teams' first friendly.
ADVERTISEMENT
https://9fe98fcbbad2ecc0fad0b14a4267db69.safeframe.googlesyndication.com/safeframe/1-0-40/html/container.html
"Once (Trinity Rodman) came in, we allowed Soph to go on the left where she also feels very comfortable," coach Vlatko Andonovski said after that game. "We saw that in the last game for her club team (the Portland Thorns) she scored the two goals coming from the left to right, and we saw how dangerous she can be in that area as well."
"There is a good connection between Crystal (Dunn), Lindsay (Horan), Rose (Lavelle), and Soph on that side," he added.
Thompson is more of a question mark simply because she hasn't played as many games for club or country as Smith. But already in the handful we've seen, Thompson has shown good calm in being able to carry the ball in tight spaces, cut inside, face up defenders and take good shots.
On the right side, this perhaps calls for more from Lynn Williams, who is often one of the main agents of the USWNT press on the right side. — Yang
What Swanson's injury means for USWNT
Swanson has been the key player for the USWNT so far this calendar year, scoring seven goals through the first five games of the year. She's widely expected to start on the team's top line, alongside Alex Morgan and Smith in the World Cup, so any major injury would be a massive blow to the USWNT's plans for this summer. In addition to her clinical finishing, Swanson has been making smarter runs and is extremely capable at carrying the ball at speed and taking on defenders. — Linehan
How did Julie Ertz look?
Ertz substituted onto the field for Andi Sullivan in the 67th minute, receiving the captain's armband from Becky Sauerbrunn in honor of her 100th cap, which occurred during SheBelieves in 2020. Ertz's last appearance for the United States before Saturday was August 5, 2021, against Australia. The US immediately looked more threatening in their attack with Ertz pushing fairly high underneath the rest of the attack, as well as reminding fans of her utility on set pieces as several times she got on the end of corners with thoughtful touches from her head or attempted heel-flicks.
ADVERTISEMENT
Ertz joked after the match about wanting to push higher when she substituted on for Sullivan.
"I'm like Rose, you're the six!" she said during TNT's postgame interview. "I don't know what it was. It was just like, a few years of build up. … I think I heard the coaches saying quickly, 'Get back, get back.'"
"I know time is of the essence," she said of the United States' quick turnaround to play Ireland again in three days in St. Louis. "This is just like how a World Cup is. Now it's on to the next. It's preparing. It's watching film. It's getting prepped for the next time. So as excited as I am right now and beaming, quickly after this it's on to the next." — Yang
Backstory on Swanson
On Saturday, the contact that sent Swanson out was not the first she suffered during the game; she collided with Ireland's goalkeeper Courtney Brosnan after contact from the same defender, Mannion. Swanson's head, neck and upper back were checked on the field, but she returned to play. On Friday, Swanson told reporters that she had also been struck in the face with a ball during training, and she was sporting a black eye and facial bruising.
The USWNT is playing in one of its final two friendlies against Ireland before a 23-player roster is selected for the 2023 FIFA Women's World Cup, which kicks off in July in Auckland/Tāmaki Makaurau, New Zealand.
Swanson, 24, became the first player to score in all three matches in a single SheBelieves Cup tournament earlier this year. She was named tournament MVP as the U.S. climbed to three straight wins to claim the trophy.
What they're saying
Andonovski spoke about how Rodman impacted Saturday's game as a substitute and how the attack adjusted to losing Swanson.
"Once Trin came in, we allowed Soph to go on the left where she also feels very comfortable," he said. "We saw that in the last game for her club team, she scored the two goals coming from the left to right, and we saw how dangerous she can be in that area as well. So we were just slightly more direct with that movement and you could see the crosses that came in, and Trinity was able to get behind two of those just because of the personnel that we have.
ADVERTISEMENT
"Trinity is a little bit better in the aerial challenges and I thought that she had two great moments on a cross to score a goal. But also we continued the connection that we had previously with Mal when we inserted Soph on the left because there is a good connection between Crystal (Dunn), Lindsay (Horan), Rose (Lavelle), and Soph on that side."
Andonovski said of Ertz that she "just automatically the pace of the game picked up a little bit."
"We're happy where she's at," he said. "We could see some really good stuff. We could see the true JJ on the field, but also there were moments where I thought that she was rushing the pass and made a few mistakes, which is understandable at this point in time. It's understandable without being in a game environment. So that's why when we first announced JJ, we said that we're going to be patient with her and give her just a little bit of time to incorporate herself back in the game."
Andonovski also commented on seeing Sinead Farrelly start for the Republic of Ireland, calling it "amazing."
"I saw her after the game and give her a big hug," he said. "It was so good to see her on the field. Just in general, not just for the national team on the international stage. Obviously it's a good opportunity for her to earn a spot on a team that will compete in the World Cup. But also just to see her back on the field because we know she's a tremendous player. I had a chance to work with her (at FC Kansas City). She's a really skillful, total footballer. So when I saw her after the game, I could see that joy in her eyes too. So just overall, really happy for her."
Boys in Blue Look to Get Back to Winning Ways out West
#OCvIND Preview  
Indy Eleven at Orange County SC
Saturday, April 15, 2023 – 10:00 p.m. ET 
Championship Soccer Stadium – Irvine, Calif.
Follow Live:
Local TV: n/a
Streaming Video: ESPN+ (click to subscribe) 
Radio: n/a
In-game updates: @IndyElevenLive Twitter feed
Live Opta stats: #OCvIND MatchCenter at USLChampionship.com
2023 USL Championship Records:
Indy Eleven: 1W-1L-2D (-2 GD), 5 pts.; T-6th in Eastern Conference 
Orange County SC: 0W-2L-3D (-3 GD), 3 pts.; T-10th in Western Conference 
Community Health Network Sports Medicine Indy Eleven Injury Report:
OUT: None
QUESTIONABLE: None
Discipline Report:
IND: none
OC: none
After completing its first home stretch of the season over the last two weeks, Indy Eleven gets back on the road in a big way this weekend with a first-ever trek to Orange County SC, the first of two trips the Boys in Blue will take to California across the next month.
Indy Eleven will be looking to shake off its first defeat of 2023 last weekend, which came via a surprising 0-3 result to another Golden State squad in Oakland Roots SC. At the end of a three-game week – including a 120-minute run out in U.S. Open Cup play three days prior – Indy Eleven Head Coach Mark Lowry pointed out the energy level that kept the squad undefeated in its first four competitive matches this season just wasn't present, so a full week to rest and prepare for OCSC was indeed welcome for a roster that should indeed be back at 100% both injury and energy wise for this weekend.
Now it's time to address the elephant in the room – last year's two trips to California, the first two for Indiana's Team during its then five-season USL Championship tenure. Indy's 2022 campaign hit a pair of speedbumps after 0-5 defeats in different parts of the season at San Diego Loyal SC (June 25) and Monterey Bay F.C. (Sept. 17) – that's the bad news. The good news? Of the 10 players who have started all four matches in league play thus far, only one – Solomon Asante – was a part of those defeats, so Lowry should not have to break out the Men in Black memory-eraser thingy as part of this week's preparations. New year, new players, new attitudes, new philosophy, new playing style … you get the picture. If anything, those heavy defeats last season – combined with a disappointing result last Saturday – should provide the Boys in Blue with ample motivation to turn things around in short order against a so far struggling OCSC side..
The best way to go about that would be continuing to limit the opposition's changes. The squad's 8.5 shots allowed per game (30 shots in 4 games) is second lowest in the league, and last weekend's 11 shots allowed against Oakland fell right at league average per game. However, Roots SC gamed the system by putting seven of its 11 shots on frame, with those seven shots faced equaling the Eleven's total allowed from its first three games combined. Defense is always accentuated when taking to the road, and you can bet Lowry put a premium on shoring things up on that side of the ball throughout training this week.
For Orange County, the USL Championship's reigning Golden Boot holder Milan Iloski remains the primary focus. The 23-year-old striker from the San Diego area burst onto the scene with 22 goals in his first season with OCSC last year, and his two tallies on 14 shots early on in 2023 show he has no signs of slowing down. Brief Boy in Blue Kevin Partida has also stood out in his box-to-box role in Orange County's midfield, contributing team highs in interceptions (11), tackles/tackles won (12/10), duels/duels won (50/28) and, just for good measure, yellow cards (3), while also contributing a goal.
Between the posts, former U.S. Youth international and certified journeyman Cody Cropper has been the first choice 'keeper for OCSC's last four games, this after Colin Shutler conceded thrice in a 1-3 season-opening loss at home to Louisville City FC. Cropper has allowed multiple goals just once (2-2 draw vs. Las Vegas on March 25) in that stretch but has yet to notch a clean sheet, keeping Orange County as one of eight squads that have not posted a shutout thus far in 2023.
One thing to be on the lookout for on Saturday will be who breaks though first. For two teams that have failed to lead much in the early stages of the season – OCSC has led for 18% of its 450 minutes played, while Indy has led only 8% of the time in its 360 minutes of action – said first goal (assuming it happens) may carry added importance on Saturday.

Series vs. Orange County SC:
USL Championship regular season: 1W-0L-0D (3 GF/1 GA)
At home: 1W-0L-0D (3 GF/1 GA)
Indy Eleven's lone meeting with Orange County SC was another early-season affair last April 24, when the Boys in Blue stormed back in the second half to register a 3-1 win at Carroll Stadium. Mikko Kununigas' 13th minute tally opened the scoring, and the then-defending USL Championship title holder kept the advantage through halftime and early into the second stanza. However, Noah Powder's 54th minute goal equalized before Stefano Pinho notched the eventual game-winner in the 65th minute. An insurance tally goal by Aris Briggs a minute into stoppage time secured the Eleven's third win on the trot during a torrid April stretch.

#OCvIND Familiar Faces
Only one current member of each squad has suited up for the opposite side heading into Saturday's affair. For Indy, that would be midfielder Aodhan Quinn, who had a standout three seasons with Orange County SC from 2018-20, when he registered 24 goals and an equal number of assists in 86 appearances. Quinn's initial All-USL Championship First Team accolade followed his first campaign with OCSC in 2018, when he finished second in the league with 15 assists to go along with 12 goals and a league-high 103 chances created, figures that also landed the San Diego native on the three-person shortlist for that season's USL Championship Most Valuable Player award.
The paragraph honoring current OCSC midfielder Kevin Partida's time in Indy will be a bit shorter, as the Nevada native joined Indiana's Team for a cup of coffee at the end of the 2021 season, when he started five of his six appearances.

Eleven Player to Watch: DF Robby Dambrot
With a preseason foot injury now behind him, look for Dambrot to help provide more balance to an Indy attack that had previously been right-sided dominant across its first three contests.
Just how unbalanced had Indy become before Dambrot's first start last Saturday? Compare where Indy help possession in the two league matches before Dambrot's return against his 82-minute stint against Oakland …
Dambrot's activity was borne out in the numbers, as the left back was fourth on the squad in touches (58, compared to 35 for Boudadi) and was successful on four of his six dribble attempts – compare that against four out of seven successful attempts for the rest of the team combined!
Needless to say Dambrot can bring different dimensions to an attack that could use a spark after being shutout in its last two league affairs. Against an Orange County side that has yet to prove it can completely close down the opposition, Dambrot could stand out even more as he continues to get back to full match fitness and in the flow of Indy's possession-based style here in 2023.
As Real Madrid impress again, Carlo Ancelotti is big winner at a critical time
Apr 13, 2023
43
---
Carlo Ancelotti started and ended Wednesday's Champions League quarter-final first leg in the same way: hugging Frank Lampard. In between he experienced a night to remember, one that strengthens him at an important juncture.
Lampard summed up his respect for Ancelotti after the match. Accompanied by members of his Chelsea side on the way back to their team bus, the Englishman stopped to answer a question from The Athletic: do you understand why he has been criticised so much?
ADVERTISEMENT
https://af301d0313a4f94ca0f4a9054e8e76cf.safeframe.googlesyndication.com/safeframe/1-0-40/html/container.html
"No. I didn't even know he was being criticised. He's the man," Lampard said, raising his hand as if illustrating a summit.
In April last year, Ancelotti became the first coach to win all five of Europe's top leagues. In May, he became the first manager to win four Champions League titles. After beating Celtic in November, he became the manager with the most wins in Champions League history, with 103.
But even if Lampard did not know it, Ancelotti lives among critics. That's why, on Tuesday, in the pre-match press conference, the Italian raised his eyebrow a little more than usual, as he co-ordinated a memorable scene.
It came after what everyone took to be the end. Ancelotti had answered a final question and it looked like he was done, so Juan Camilo Andrade from Real Madrid's communication department signalled a close to the media session and thanked everyone in the room. The coach asked him not to be so quick. He had a point to make.
"Wait! Everyone recognises that I am fantastic at management, but then there are other things," Ancelotti said. "This team is well worked. If we are lucky enough to win the Copa del Rey, this team will have won all the trophies in two seasons, and sometimes there are teams that don't win them in a lifetime."
Ancelotti and Lampard embrace before kick-off on Wednesday night (Photo: Javier Soriano/AFP via Getty Images)
Wednesday's 2-0 victory over Chelsea, a result that puts Madrid on track to reach the Champions League semi-finals for the 11th time in 13 seasons, gave further strength to that message, which was addressed directly to his critics. According to some reports in Spain, Ancelotti had on Tuesday morning heard himself labelled, in a debate on Radio Marca, a "mere manager".
The "mere manager" has now accumulated two major successes in one week. Last Wednesday, he was exalted at the Camp Nou — not just because of the 4-0 scoreline, but also thanks to the manner of victory over Barcelona to reach the Copa del Rey final. It was achieved by sticking to his ideals, with Luka Modric and Toni Kroos starting in midfield and Eduardo Camavinga at left-back.None of these choices, according to different reports in Spanish media, please club president Florentino Perez, who wants new blood in the team and considers it a waste to play the Frenchman in the defensive line. But with Ancelotti's plan, Madrid overcame Chelsea, too, celebrating another great European night
The Real Madrid dressing room is considered among the most difficult to manage in the world, and a characteristic often observed among elite footballers is selfishness, at times driven by the instinct to survive in a world that features so much pressure and criticism. But it seems Ancelotti's players are a degree more motivated to win if it means that their coach will stay. You saw it again on Wednesday.The players are delighted with Ancelotti. They value his experience and his knowledge. On Monday, in an interview in Marca, Antonio Rudiger called for him to continue. On Tuesday, in the pre-match press conference, David Alaba did the same. On Wednesday, Vinicius Junior praised him in the mixed zone. "If I prefer to be coached by him here or in Brazil? Hopefully in both places," he said, laughing.Vinicius Jr, who contributed two assists and was named player of the match against Chelsea, owes him a lot. In one of his first meetings with Real Madrid in June 2021, Ancelotti told the club that he was counting on the Brazilian and that he had complete faith in him.Marco Asensio, scorer of Madrid's second goal and edging closer to renewing his contract, knows that his coach has spoken several times in his favour with the board.Dani Ceballos, who is living his best moment as an elite footballer, has also received the affection of Ancelotti, who wants him to stay.But not everything is rosy. Ancelotti knows there is an unwritten law that says that to stay at Real Madrid it is necessary to win a major title. He himself was sacked in 2015 after winning the Copa del Rey and Champions League the season before. The Italian's contract runs until the summer of 2024.There are doubts revolving around the club, and there are doubts around Ancelotti, too. The Brazilian Football Association, with help through Ronaldo and Kaka, has been making its interest in making him national team manager him well known.After the work of the intermediaries, the idea is that there will be no direct talks until after the Champions League campaign. Brazil want to show respect to Real Madrid as much as possible and know that Ancelotti's priority is to stay, but they are prepared in case the scenario turns out in their favour, because they also know that the Italian finds the prospect appealing.
Marco Asensio celebrates with team-mates after scoring Madrid's second goal on Wednesday night (Photo: Flor Tan Jun/Getty Images)
History says that, at times, winning the Copa del Rey has been enough for an under-pressure manager to survive at Madrid, but it is not a total guarantee. They play Osasuna in the final on May 6. The Champions League semi-final first legs take place the following midweek and, although Ancelotti is taking nothing for granted, their opponent would likely be Manchester City. A bad result could still be definitive, despite whatever might come before.But on Wednesday in the Santiago Bernabeu, with Madrid leading 1-0 in the 66th minute, supporters chanted Ancelotti's name, a gesture that is not so common and which the coach thanked by waving his hand.The chant was repeated in stoppage time. When the bal
MLS Power Rankings: Seattle, LAFC should have rivals worriedly asking, 'How much better could they get?'
Apr 10, 2023
The best teams in MLS are, in fact, very good.
It's no surprise that the Seattle Sounders and LAFC are at the top. They were expected to be among the best teams in the league and have the early results to confirm such lofty prognostications. And still both teams have been arguably better than most thought, especially so early in the campaign. They're showing a well-roundedness that doesn't usually come until the summer, leaving us to wonder how much better they can get as the season rolls on.
The fight right now is for who checks in after them, with the state of Ohio waging a furious battle for No. 3 and us eagerly away that May 20 Hell Is Real Derby.
How does the rest of the league stack up? Let's dive in.
– Stream on ESPN+: LaLiga, Bundesliga & more (U.S.)
---
Previous ranking: 1
It's no surprise that the Sounders were able to capably handle the St. Louis press. They are, after all, one of the best teams on the ball in the league. What was eye-opening is how many second balls they won, showing off a pace and physicality that, combined with their skill on the ball, makes Seattle truly exceptional. The Sounders dismantled a good City side 3-0.
Previous ranking: 2
Denis Bouanga is living up to the designated player tag and then some, scoring a hat trick to beat Austin and push his goal total to six on the season. Last season's finishing struggles are but a speck in the rearview mirror now.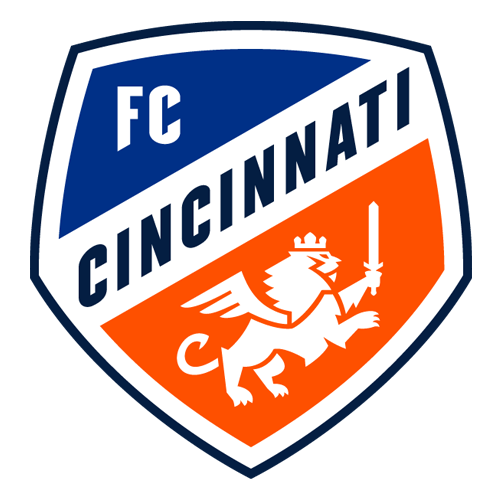 Previous ranking: 3
The Garys showed, once again, they have the ability to grind out a win in beating Philly 1-0, but the attack still hasn't found its footing and now Luciano Acosta is going to be out for a bit with a shoulder injury. They've needed only one goal to win each of their past three, at least.
Previous ranking: 6
How do you cope without Cucho Hernandez? By having Christian Ramirez as your backup. Oh, and Lucas Zelarayan behind him. Plus Darlington Nagbe in midfield. And Aidan Morris already playing like one of the best No. 6s in MLS. Wilfried Nancy is one hell of a coach, and he's got a lot of toys to play with, as D.C. found out this week.
Previous ranking: 4
The schedule cranked up, the team had to play opponents that were well suited to handling the press and St. Louis took back-to-back losses. Last week it was Minnesota, this week Seattle. Plan A may work against most teams in the league, but what happens against the sides that can pass and exploit space? Now we'll see how the team evolves, and what Plan B is.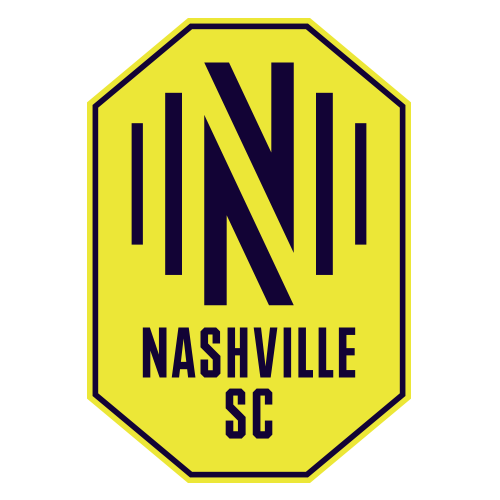 Previous ranking: 5
What happens when Nashville isn't afforded chances on the counter? That's a question we continue to have about this team and what separates it from the very top sides in the league. But not being able to get much going and still walking away with a point against a solid TFC side is also proof of the very high floor this team has.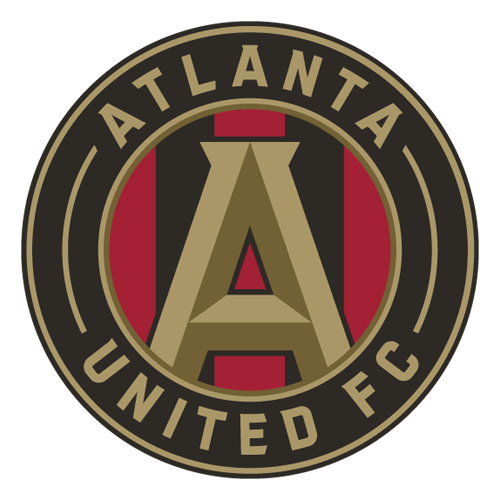 Previous ranking: 7
The Five Stripes played the last half hour with 10 men after Franco Ibarra's red card and probably still deserved to walk away with the win over NYCFC. They'll take the point, though.
EDITOR'S PICKS
Previous ranking: 8
Stop if you've heard this one before: Dallas was playing really well and should have been up multiple goals, but it led by just one and had to hang on for dear life late. Fortunately for Dallas, VAR did it a solid so it didn't concede a 98th-minute penalty and left Miami with a win.
Previous ranking: 10
The Revs were this week's beneficiary of the CF Montreal Bump™, in which whoever plays CFM comes out of the weekend with a giant bump in analytics, as well as three points.
Previous ranking: 9
The loss had to come eventually, but you wouldn't have expected it to come because of the breakdowns at the back the team experienced in Chicago.
Previous ranking: 11
The Lions got the week off before heading to Minnesota next week.

Previous ranking: 12
The Quakes drew RBNY, but the match was beset by a Red Bull player allegedly uttering a racial slur. Make time to listen to Jeremy Ebobisse's comments afterward.
Previous ranking: 14
At some point TFC will have to turn these draws into wins, but it should be content with its scoreless tussle against Nashville. Toronto showed the ability to not just keep the ball, but also dictate where on the pitch the game would be played without exposing itself to the counters that Nashville usually obliterates teams with. It was an overall mature showing from a Reds side that is still growing.
Previous ranking: 19
For the second week in a row, the Caps turned that good play in the first two thirds into a little something in the final third. With two straight wins, the latest over Portland, Vancouver's place in the table is starting to look more like the pretty good team the analytics have been saying it is. The question now is what happens when the schedule toughens up?

Previous ranking: 18
It has been 11 years since the Dynamo and Galaxy were squaring off in MLS Cup, and while neither team is anywhere near that level now, there's no doubt which team is better. The Dynamo smoked the Galaxy 3-0 on Saturday and are deservedly sitting in the middle of the Western Conference as Ben Olsen continues to transform a club that is looking better than it has in ages.
Previous ranking: 16
RBNY drew San Jose. The focus of the contest is rightfully on the racial slur allegedly said by a Red Bull player. The team's supporters have already made their feelings on the matter clear.
Previous ranking: 17
The Pigeons won't be too thrilled to have drawn Atlanta at home despite having played most of the second half up a man, but if James Sands didn't suffer any serious injury on the tackle that gave them the man advantage, they'll take it.
Previous ranking: 13
Another loss, this time in Cincinnati, but at least the U17s won the Generation adidas Cup, so there's another generation of wildly talented Unionites on their way.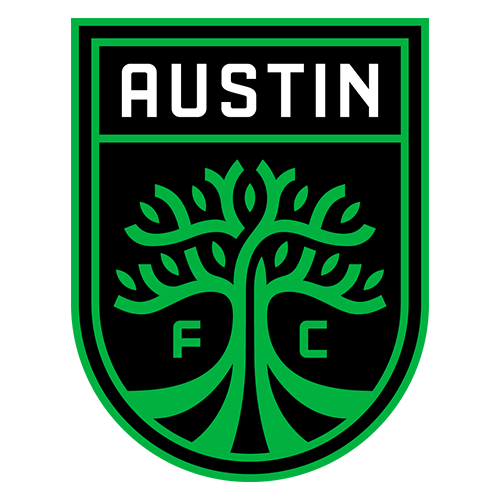 Previous ranking: 15
The center back play didn't get a whole lot better in the loss to LAFC, while the inability to create chances continued. There is still plenty of talent on the roster, though. A soft spot in the schedule is on tap so it's time for Austin to go on a run.
Previous ranking: 26
The year is 2093, and in a stadium levitating over a burning Earth, Kei Kamara makes his debut for MLS expansion club Rochester Rhinos, scoring the match-winner to beat Minnesota United just as he did 70 years earlier for the Chicago Fire.
STREAM FUTBOL AMERICAS ON ESPN+
Herculez Gomez and Sebastian Salazar debate the biggest storylines and break down the best highlights that soccer in the Americas has to offer. Stream on ESPN+ (U.S. only)
Previous ranking: 25
Are the Rapids good? Not really, but they are pretty competent. They have a shape, they stay organized and they understand how to react in critical moments. That is sometimes enough, and it was more than enough to beat SKC this week.
Previous ranking: 22
Is it bad when the most entertaining thing you've done this season is find a hilarious way to get a red card? The Galaxy are still in search of their first win of the season after losing to Houston.
Previous ranking: 20
Wayne Rooney directed his ire Saturday at the refereeing, but it's not as if D.C. did much on its own to feel like it deserved a result against Columbus. The debut of midfielder Lewis O'Brien is reason for optimism going forward, though.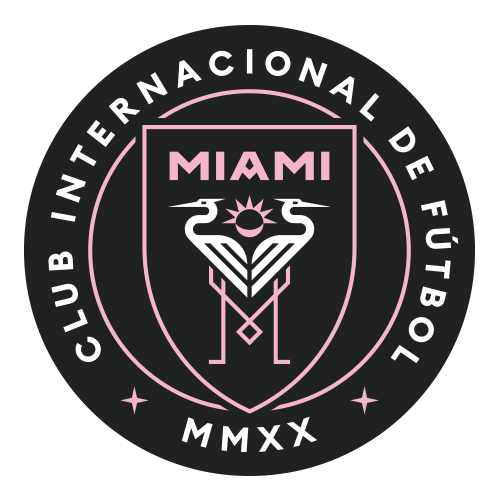 Previous ranking: 23
Inter thought it was going to be able to notch its first point since March 4, then VAR snatched away a 98th-minute penalty and it lost to Dallas 1-0. It's a cold world.
Previous ranking: 21
Alan Pulido started and he was flanked by Daniel Salloi and Johnny Russell, but it didn't help the putrid SKC attack in a loss to Colorado. There are pieces there, but there is no danger on the ball and, with the team increasingly healthy, it can't point at the injury list as an excuse anymore.
Previous ranking: 24
Four points from its past two away matches indicated that Charlotte's road woes may be a thing of the past. A fairly thorough beating in Salt Lake City over the weekend indicates otherwise.

Previous ranking: 28
Welcome the RSL attack to the 2023 season. The DPs led the way, but the whole Salt Lake side finally looked dangerous in the final third and it got a much-needed 3-1 win over Charlotte for its efforts.

Previous ranking: 27
The Timbers defense has been merely pretty bad, but that looks sparkling relative to an attack that put up just two shots in a loss to Vancouver and is comfortably the worst in the league right now.
Previous ranking: 29
Asking for results is a little too much for CFM at this point. Some progress would be enough, but the team showed none of that in New England.
Jordan Morris' case for USMNT No. 9, Wayne Rooney's ref frustration: MLS Weekly
Paul Tenorio, Pablo Maurer, Elias Burke
Apr 10, 2023
66
Welcome to Week 7 of our staff column collecting news, insights, and highlights from around Major League Soccer. Let's dive in.
With no clear-cut choice for the No. 9 on the U.S. men's national team depth chart, maybe it's time to add another contestant to the debate: Jordan Morris.
After eight goals in seven games to start the MLS season — he is currently atop the league's golden boot standings — and with a four-goal outburst in a Seattle win as the Sounders' starting No. 9 two weeks ago, would it be crazy to throw his name into the mix?
"I haven't thought a ton about it to be honest," Morris told The Athletic. You could almost hear a smirk on his face as he drove home from Sounders training on Friday.
Morris is understandably enjoying life right now. His success early this season is a result of his resilience as much as anything else. He twice had to work back from ACL injuries. The second came in February 2021, during a loan move to Swansea that he saw as a crucial opportunity to test himself abroad. The injury could not have come at a worse time. It ended his European dream and presented a potential end, as well, to his World Cup hopes.
ADVERTISEMENT
https://5d6cb40f9f5a226ca343c8af8ae92681.safeframe.googlesyndication.com/safeframe/1-0-40/html/container.html
Morris, of course, did make the World Cup team. He came on twice as a substitute — once in the opening game against Wales and then in the final minutes of the loss to the Netherlands in the knockout stage.
"It was pretty indescribable for me," Morris said. "I remember the moment when my name was called … it was awesome to have the family program that was there and I remember running over to put on my jersey and seeing my family, my wife up in the stands, and just knowing they've been along this journey with me the whole way, since I was a kid knowing that I wanted to play in the World Cup. I played in the backyard with my brother, who was there — we would pretend we were national team players at the World Cup, so to have that kind of full-circle moment was super special for me. … It's something I'll obviously remember forever and cherish forever.
"It definitely gives you confidence coming out the other side, and I think it gives you motivation to want to do something like that again. I think that's definitely something that I've taken confidence from, being a part of that group, and I think it's helped going into this year for sure."
Morris, 28, is probably not the long-term answer to the No. 9 issues for the U.S. Ricardo Pepi is eight years his junior and scoring goals in the Eredivisie. Folarin Balogun, 21, has 17 goals this season in France's Ligue 1 and looks like he is giving real thought to a one-time switch to play for the U.S.
But Morris understands that, no matter the position, he has to fight to stay in the national team picture. Alejandro Zendejas committed to the U.S. over Mexico and is a threat to Morris' spot on the winger depth chart. Other, younger forwards, no doubt, are eyeing their chances in this cycle. Morris has always been a sort of polarizing player in some circles of USMNT Twitter, in part because he has played his entire career (outside of that short loan) in MLS. Eight goals in seven games, though, will keep Morris firmly in the national team mix, and it's been a crucial part of the Sounders' West-leading start to the season.
ADVERTISEMENT
https://5d6cb40f9f5a226ca343c8af8ae92681.safeframe.googlesyndication.com/safeframe/1-0-40/html/container.html
His form has also reignited the debate about where he should play.
When Morris first broke onto the scene with the U.S. team under Jurgen Klinsmann, he was a goal-scoring striker at Stanford. He moved between forward and winger over the first few years of his career, but it was his move to the outside in 2019 that cemented him as a star contributor for the Sounders. Morris scored 20 goals with 15 assists across 2019 and 2020, helping Seattle to back-to-back MLS Cup appearances and one championship.
Still, Morris has always seen himself as a goal-scorer more than anything else. And being up top makes that part of the job easier. He chalks his goals up to his positional change, which has allowed him to get on the end of service that would be a lot harder to accomplish from the opposite wing.
"The Sounders were blessed with a lot of really good No. 9s, but I think for me, starting out my career at Stanford and with the national team, I was a No. 9 and it took a little bit of adjusting to become a winger. Over the years I've gotten better at being a winger, but I've always felt that I thrive on scoring goals. I wouldn't say I'm an out-and-out winger. My strength is scoring goals and being goal-dangerous. As a winger I tried to do the same thing, getting behind teams, putting balls in the box, but I thrive on scoring goals."
It presents a bit of a conundrum for Sounders coach Brian Schmetzer, who has Raul Ruidíaz and Héber on the roster, as well. Morris' production has been fairly consistent as both a winger and a striker. He averages 0.37 expected goals and 0.11 expected assists per 90 as a striker and 0.34 expected goals and 0.16 expected assists per 90 as a winger, according to American Soccer Analysis. His equal production in both spots presents significantly more value as a winger, however — 0.12 goals added above average as a winger, versus 0.03 as a forward.
ADVERTISEMENT
https://5d6cb40f9f5a226ca343c8af8ae92681.safeframe.googlesyndication.com/safeframe/1-0-40/html/container.html
These are champagne problems for a Sounders team that, as Morris said, wanted to show they were more the team that won the CONCACAF Champions League in 2022 and not the one that missed the MLS Cup playoffs last year. Morris said it was the most grueling preseason he has experienced in his professional career as the Sounders wanted to make sure they were back in title contention this year.
A dominant second-half performance on Saturday gave them a 3-0 win over St. Louis City SC and vaulted Seattle into first place in the conference.
Morris didn't score, but his continued strong form will undoubtedly give him a chance to be a part of the U.S. team that faces Mexico in a friendly on April 19 and again for the Nations League and Gold Cup this summer.
And that's all he wants, whether it's on the wing or up top as a No. 9.
"My goal this year coming off the World Cup is just continuing to try to improve and continuing to try to prove I deserve to be a part of that group — and that'll always be my goal," Morris said. "I always say playing for the U.S. is the biggest honor of my career. It's something that I definitely want to continue doing. I feel like I'm in the prime of my career now. Every time I get to put on that jersey and represent my country, it's such an honor. … I just want to keep pushing to try to be a part of that group."
—Paul Tenorio
What we're hearing
MLS owners visit Apple for board meeting
Apple hosted MLS owners at Apple Park in Cupertino, California on Monday. Owners were given a tour of the campus for nearly two hours, followed by a dinner hosted by Apple CEO Tim Cook and executives Eddy Cue and Oliver Schuster, among others, according to a source with knowledge of the meetings.
Also in attendance was Rupert Campbell, president of Adidas North America, and CONCACAF executives Victor Montagliani and Philippe Moggio.
ADVERTISEMENT
https://5d6cb40f9f5a226ca343c8af8ae92681.safeframe.googlesyndication.com/safeframe/1-0-40/html/container.html
The MLS board met for nearly eight hours on Wednesday, but no major decisions were made, the source said. There were updates from commissioner Don Garber and overviews on commercial and finance performance early in the season, as well as a competition update from MLS executive Todd Durbin. Apple, Adidas and CONCACAF also made presentations at the meeting. According to the source, Apple executives said during the presentation that they were pleased early on with the performance of MLS Season Pass and believed they had good momentum considering the short turnaround to get the app off the ground.
The board will meet again around the MLS All-Star game in July.
—Tenorio
On the Field
Revs overperform, LA Galaxy… well, don't
The New England Revolution has started the season in style, picking up five wins from seven league matches — losing just once to 2022 MLS Cup champions LAFC. While it'd be an exaggeration to suggest they have wildly surpassed expectations, sitting in second place is a solid foundation to build on for the remainder of the campaign.
However, the metric G+ (goals added) suggests a slight overperformance across the season's opening weeks relative to their position in the league table. The metric quantifies a player's on-ball impact on offensive and defensive aspects of the game. It achieves this by assessing how each touch alters a team's likelihood of scoring and conceding over two consecutive possessions.
For example, a player may receive the ball in midfield. At that point, their team's probability of scoring on the current possession is only 1.5%, while the likelihood of conceding on the next possession is 1%. However, if the player executes a pass from the midfield to the final third, their team's situation improves significantly. According to the machine learning algorithm, the team may now have a 6% chance of scoring and only a 0.5% chance of conceding. The value of the pass can be determined by calculating the difference between the team's situation before and after the pass, which would be (0.060 – 0.005) – (0.015 – 0.010) = +0.050 goals added. The intelligent model draws conclusions by comparing this action to similar actions in the past where the last action and speed of the play, among other parameters, are similar.
Data as of April 2, 2023
According to the graph, New England was significantly overperforming their G+ ahead of this weekend. Before dismantling CF Montreal, the Eastern Conference's bottom club, New England's goal difference was just +2, compared to Atlanta's (+4), Cincinnati's (+4) and Columbus' (+7). It all came together on Saturday, but whether this performance was an overall outlier by G+ standards remains to be seen. The pre-match goal difference illustrates how the Revolution has been edging teams out in the season's early weeks rather than convincingly putting them to the sword.
ADVERTISEMENT
https://5d6cb40f9f5a226ca343c8af8ae92681.safeframe.googlesyndication.com/safeframe/1-0-40/html/container.html
Before this weekend, St. Louis City's position on the graph detailed an overperformance, though not as stark as the Revolution. Coach Bradley Carnell's side is the first expansion team to win their opening four games as their high-intensity, Red Bull style bested Austin, Charlotte, Portland and San Jose.
Led by Brazilian striker Joao Klauss, St. Louis scored 11 goals across their opening five games, combining a well-orchestrated press with composure and creativity. They have returned to earth with two consecutive defeats, losing 1-0 to Minnesota United and 3-0 to Seattle Sounders. Still, with many pundits suggesting they may not even crack four wins across the season, their results up to this stage represent a significant overperformance.
On the other hand, LA Galaxy ranks second-from-last in the Western Conference after a terrible start to the 2023 season. Due to the scheduled season-opening El Trafico at the Rose Bowl being postponed due to inclement weather, Galaxy has only played six games but is yet to collect their maiden win.
While there have been justifiable arguments to excuse the poor results before last weekend – injuries to Chicharito and Douglas Costa and losing Dejan Joveljic to international duty – the debacle at the hands of Houston Dynamo has amplified growing concerns within the Galaxy fan base. As they have done in every game of the season, Galaxy won the possession battle (52%) against Houston, completing 507 passes at a 93% success rate. Sixteen shots and two chances created highlight the issue: the Galaxy is not converting opportunities and making their possession count in the final third. Fortunately, Chicharito has returned from injury and is in contention to start next weekend. Unfortunately, it's El Trafico week, Galaxy will be without Martin Caceres and Costa who received red cards last weekend — and LAFC is the best team in the league.
Just ask Austin, who lost 3-0 at the BMO Stadium on Saturday. LAFC hardly got out of third gear to dispatch an Austin side that looked short on ideas and far from the team that many predicted to contend for MLS Cup and Supporter's Shield this season.
Austin notoriously overperformed their xG last year, with forward Sebastian Driussi scoring 25 goals from an xG of 18.1. Their second, fourth and fifth top goalscorers (Maximiliano Urruti, Ethan Finlay and Diego Fagundez) also achieved this feat – a sign that points both to the technical quality of the forwards and that last season's results did not entirely reflect the quality of chances created.
Josh Wolff's side currently sits in ninth place in the West, the final playoff berth, with matches against Vancouver, Galaxy and San Jose on the horizon. It's a long old regular season, but there is early cause for concern for last season's Western Conference finalists.
—Elias Burke
MLS investigates incident involving Red Bulls Dante Vanzeir
MLS is investigating an incident in which New York Red Bulls designated player Dante Vanzeir is accused of making a racist remark during a 1-1 draw with the San Jose Earthquakes.
The incident appeared to have occurred as players gathered around referee Ismir Pekmic following a Judson foul. Center back Jonathan Mensah immediately turned to the referee and pointed to Vanzeir, while forward Jeremy Ebobisse shoved Vanzeir and began yelling before Vanzeir was pulled away by Sean Nealis. At one point, Mensah appeared to be pointing to Pekmic saying, "You heard it, you heard it." Vanzeir and Ebobisse were then seen talking.
The game was paused for 20 minutes as players, referees and coaches appeared to discuss the incident. Eventually, the game was restarted.
"What we saw tonight should not be part of the game," Ebobisse said in his postgame press conference. "What started with a foul that was deemed to be committed by Judson and a yellow card, fast forward a few minutes, seconds and end it with a racial epithet being used.
"I understand there is going to be an investigation, I have been a part of those. I have had to support teammates going through them. I have seen them. I want to be mindful of that even as I share what happened. What's important for me to share is I know what I heard and the reason why I felt, after a lengthy conversation, that we should continue on with the game is because the player who said the word claimed it was not aimed at any of us. Whether that is a good-faith comment or not, we'll see how the investigation goes on. Just a difficult moment. Once again players being put in charge, forced to make a decision, manage all sorts of emotions because the system is not robust enough to capture moments and gain clarity within a matter of minutes, seconds that these actions happen."
https://platform.twitter.com/embed/Tweet.html?creatorScreenName=TheAthletic&dnt=true&embedId=twitter-widget-1&features=eyJ0ZndfdGltZWxpbmVfbGlzdCI6eyJidWNrZXQiOltdLCJ2ZXJzaW9uIjpudWxsfSwidGZ3X2ZvbGxvd2VyX2NvdW50X3N1bnNldCI6eyJidWNrZXQiOnRydWUsInZlcnNpb24iOm51bGx9LCJ0ZndfdHdlZXRfZWRpdF9iYWNrZW5kIjp7ImJ1Y2tldCI6Im9uIiwidmVyc2lvbiI6bnVsbH0sInRmd19yZWZzcmNfc2Vzc2lvbiI6eyJidWNrZXQiOiJvbiIsInZlcnNpb24iOm51bGx9LCJ0ZndfbWl4ZWRfbWVkaWFfMTU4OTciOnsiYnVja2V0IjoidHJlYXRtZW50IiwidmVyc2lvbiI6bnVsbH0sInRmd19leHBlcmltZW50c19jb29raWVfZXhwaXJhdGlvbiI6eyJidWNrZXQiOjEyMDk2MDAsInZlcnNpb24iOm51bGx9LCJ0ZndfZHVwbGljYXRlX3NjcmliZXNfdG9fc2V0dGluZ3MiOnsiYnVja2V0Ijoib24iLCJ2ZXJzaW9uIjpudWxsfSwidGZ3X3ZpZGVvX2hsc19keW5hbWljX21hbmlmZXN0c18xNTA4MiI6eyJidWNrZXQiOiJ0cnVlX2JpdHJhdGUiLCJ2ZXJzaW9uIjpudWxsfSwidGZ3X2xlZ2FjeV90aW1lbGluZV9zdW5zZXQiOnsiYnVja2V0Ijp0cnVlLCJ2ZXJzaW9uIjpudWxsfSwidGZ3X3R3ZWV0X2VkaXRfZnJvbnRlbmQiOnsiYnVja2V0Ijoib24iLCJ2ZXJzaW9uIjpudWxsfX0%3D&frame=false&hideCard=false&hideThread=false&id=1645080326610518017&lang=en&origin=https%3A%2F%2Ftheathletic.com%2F4396570%2F2023%2F04%2F10%2Fjordan-morris-wayne-rooney-mls%2F&sessionId=0c9c70cf6546861855360fd37c4136252b411614&siteScreenName=TheAthletic&theme=light&widgetsVersion=aaf4084522e3a%3A1674595607486&width=550px
San Jose coach Luchi Gonzalez said he was "adamant to suggest that the player should not be on the field anymore."
Play resumed in the 73rd minute and Vanzeir was eventually subbed out in the 86th minute. The Red Bulls scored the equalizing goal in the 17th minute of 21 minutes of stoppage time.
MLS released a statement Saturday night.
"Major League Soccer is aware of an incident wherein a New York Red Bulls player is alleged to have used language that violates league policy during the 54th minute of the New York Red Bulls vs. San Jose Earthquakes match tonight. MLS has zero tolerance for abusive and offensive language and takes these allegations seriously. An investigation into this matter will begin promptly. Further information will be provided upon completion of that investigation."
The Red Bulls also released a statement saying they, "take these matters very seriously" and would cooperate with the league's investigation.
MLS has previously had investigations regarding allegations of racist language on the field. Last season, D.C. United forward Taxi Fountas was accused of the offense and MLS closed its investigation saying it found the accusation credible but was unable to "confirm independently" what Fountas said. Fountas did not play for D.C. for the remainder of the season but has played in three games so far this year.
—Tenorio
Wayne Rooney rants about refereeing
Just moments after his side fell 2-0 to the Columbus Crew, D.C. United head coach Wayne Rooney sat down for his press conference with something to say. I could barely get my question out of my mouth before Rooney began criticizing the officiating in the match, and I can't say I blame him.
His complaints were centered around both of Columbus' goals. The first came off a penalty kick, awarded after United defender Russell Canouse made contact with Crew attacker Alexandru Matan in the box. On the replay, you can see the sole of Canouse's boot make contact with Matan's foot. It's minimal contact, but it's there, and by the letter of the law it's a penalty. Matan, though, stayed on his feet for a few steps. And Rooney — a famously hard-nosed player — was not happy with the call.
"To start, I think the penalty kick is very very very soft," Rooney told The Athletic. " I think there's a slight contact on the player, and when the player takes two steps after the contact and decides to go down, he cons the referee … I don't know. I think it's so slight the contact. And I've played the game a long time. If you can take two steps after the contact you're staying on your feet. He's conned the referee, he's conned the VAR. And I don't blame him. Fair play. That's what strikers do. I blame the officials."
Rooney went on to say that Armando Villarreal — the fourth official for the match — had told him during the review that he didn't feel Canouse's contact warranted a penalty call.
Rooney's case against Columbus' second goal feels decidedly stronger. Crew forward Christian Ramirez seemed offside as Will Sands played a switch to Mohamed Farsi. Ramirez made contact with United's Jacob Greene during the buildup to the goal (Greene then struggled to mark Farsi, who assisted on the strike). Ramirez knocked it home moments later. The margins are thin on this one, but if you look at the cut of the grass, Ramirez seems offside. The play was not reviewed.
Rooney's frustration was made worse by the fact that, to him, United has been jobbed by the refs multiple times this year. In their 0-0 draw at Chicago last week, D.C. forward Taxi Fountas appeared to have been fouled in the box. When referee Pierre-Luc Lauziere blew his whistle, though, he called a foul against Fountas. Rooney had a call with the Professional Referees Organization about that call, and to his surprise, they stuck by their decision. Rooney was baffled.
"(It was much) more of a penalty than this week's (penalty was)," said Rooney. "How that one wasn't overturned and this one is, it's beyond belief … Taxi gets in front of the defender, Taxi kicks the ball, the defender clearly kicks him, not given, not overturned."
Rooney has never shied away from criticizing the officials. He did it in the Premier League and he was vocal during his time as a player in MLS, telling me just days before he departed for Derby County in 2019 that he felt it was "incredible" how poorly the league's officials handled VAR at times. A few months earlier, as he left the field during a match in Vancouver, Rooney tore into the fourth official in a way that would've earned most players a red card or a caution at minimum.
Rooney laughed when I asked him if he felt the officiating in MLS had improved any since he debuted in the league in 2018, and then referenced that incident at BC Place.
"I remember we played Vancouver away when I was a player," said Rooney, "and I questioned the referees. The next game I got a straight red card. I questioned the referees (this week) on the Taxi Fountas penalty last week and the next game, we concede this penalty. I don't understand — I don't want to say too much because I know it's very difficult for the officials. But when an official gets a decision wrong, in my opinion, I think a bit of taking responsibility there – I take responsibility if I get a team selection wrong, substitution wrong, I always take responsibility. But I think taking responsibility sometimes when you make a mistake, I'd rather them admit to it than hide away from it."
Conspiracy theories aside, United is winless in its past six matches as it continues to try and integrate new pieces. They've played every match this year with a different backline and at times they seem to lack width and speed in midfield.
Yet there has been promise, as well. Some of those new additions have displayed real quality. Former Leeds midfielder Mateusz Klich has been a pleasure to watch and the club's latest addition, Nottingham Forest's Lewis O'Brien, showed his quality during his debut against Columbus. Christian Benteke and Fountas have had their own erratic performances but remain a viable duo up top.
If the club needs a temporary pick-me-up, they have a golden opportunity to capture a bit of momentum this weekend when they face last-place Montreal, led by Rooney's predecessor, Hernán Losada.
—Pablo Maurer
Bouanga's bangers
Move over Thiago Almada; Denis Bouanga is MLS' early-season MVP favorite.
Through nine games in all competitions, Bouanga has scored nine goals and laid on three assists – proving there was no need for head coach Steve Cherundolo and General Manager John Thorrington to enter the transfer market to replace Chicho Arango.
The Gabon international has featured across the frontline as Cherundolo has experimented with a versatile group of attackers across the season's opening weeks in MLS and CONCACAF Champions League. Despite the wealth of options at the coach's disposal, Bouanga's electric form in front of goal has rendered him virtually undroppable – even returning early from international duty to score the winning goal against FC Dallas a fortnight ago.
His hat trick on Saturday – already his second of the season – displayed the full range of his qualities. His first goal, a driven effort from outside the box, highlighted his ball-striking ability, as did his second, a thunderous volley from a corner. The hat-trick goal will please Cherundolo, with Bouanga making an intelligent run to the far post and converting from a tight angle — the "bread and butter" for a consistent goalscorer.
"He was getting in the same spaces last year as this year," Cherundolo said. "I think it's maybe just a little more frequent now. At the end of last season, games were a little tighter as it's playoffs — teams don't give up as much.
"I don't think there's a whole lot of coaching going on with a player of Denis' quality. The guy just scores. He's a threat on the dribble, and he's a threat on crosses."
—Burke
Managers on the hot seat
Seven games into the season, pressure is already mounting for certain coaches around the league — including one who's only had six games. Sure, we've only just begun, but some performances are showing serious cracks in teams that may not have much more of a grace period to work with.
Hernán Losada
When Wilfried Nancy left CF Montreal for Columbus this offseason, he left his successor a somewhat enviable foundation. Nancy, the runner-up for the league's 2022 coach of the year award, led Montreal to its best-ever season. Its roster, even after a few notable departures, still seemed more than serviceable. His replacement, former D.C. United boss Hernán Losada, was an eyebrow-raiser for some observers. Losada was fired midway through his second season at United amidst allegations that he'd overworked players and had been disagreeable and difficult to work with. That entire situation felt gossipy and tough to parse, frankly, and United's front office has earned its own reputation over the years as a bit of a wayward ship. A sizable contingent of United's fan base supported Losada, and even after his dismissal it felt easy to buy into his philosophy of attack-minded soccer. Maybe, some thought, the Argentine's lackluster tenure at United was a one-off.Others, though, were skeptical from the start. Montreal has a reputation as a tough place to succeed, and the club's owner, Joey Saputo, has rankled the club's fan base — and some of its coaches — over the years.It's early goings yet, but Losada's tenure hasn't been pretty. Montreal has already lost more road games this year than Nancy lost in the entirety of 2022. They sit last in the Eastern Conference in goal differential and goals against, and their 5-0 loss against Vancouver earlier this season ranks among the club's all-time worst performances. They looked similarly outmatched against the Revolution this weekend. Combine those performances with a temperamental owner and an extremely unhappy fan base and it feels impossible to imagine that Losada's seat isn't getting toasty.In all fairness, Montreal has had to deal with a spate of defensive injuries and very few coaching transitions come without their share of bumps in the road. After their loss on Saturday, Losada offered his own take on the club's slow start."(There are) different reasons," Losada told reporters. "The fact that we were not able to put the same lineup week after week, the fact that there are many new players, new young players (making) their first appearances in the top flight. The fact that we, individually, are not on our best level. So there are many reasons."
Greg Vanney
Greg Vanney opened his post-match press conference Saturday by describing the Galaxy's 3-0 defeat to Houston as "disrespectful to our brand and who we want to be." The Galaxy headed into the season aspiring for a record-extending sixth MLS Cup but they appear closer to taking the wooden spoon at this early stage. 
The path to a championship is a mountain Vanney has climbed previously as head coach of Toronto FC and one that only five other current MLS coaches have achieved. Undoubtedly, he has the CV to make a solid case that he has the credentials to arrest the slide, with the Galaxy's strong form to close out 2022 as a good reference point of what the team can do under his direction when singing from the same hymn sheet.
Still, the shelf life of reputation and prior achievements is shorter than most head coaches would like, particularly at a club like the Galaxy, where the fan base expects success. In the view of the united supporters' groups, club president Chris Klein bears the brunt of the blame, but as head coach and sporting director, Vanney is not exempt from criticism for the Galaxy's shockingly poor start to the 2023 seasonSure, he can point to the absence of Chicharito, the Galaxy's top goalscorer last season and club captain. Julian Araujo's presence has also been missed, with the team's wing play generally blunt and uninspiring in the season's opening weeks. But the Galaxy faces off against LAFC this weekend, and the crowd at Dignity Health Sports Park may lose their patience with the head coach if things get ugly, further increasing the temperature on the state of Vanney's future. 
Phil Neville
Five consecutive defeats is enough to turn up the pressure on any head coach, and Phil Neville's comments after the latest defeat suggest he's feeling it.
"We probably should have been three down at halftime," he said after the 1-0 defeat to FC Dallas. "We've got some players that are comfortable, and from now on, those players won't be comfortable anymore because they're not playing to the levels I expect, and we've got players that have not had opportunities that I think now deserve an opportunity. So, in two weeks' time, we'll see that."
Miami went into the market to address their issues in attack in the offseason, recruiting Josef Martinez, the 2018 league and MLS Cup Final MVP. However, his 31-goal season from that year shows no sign of replicating itself in Miami so far, with the Venezuelan yet to get off the mark this campaign.
Neville acknowledged a need for his striker to improve, but the blame for the torrid run stops at the head coach's door. With a two-week break, until they're next in action against an inconsistent Houston side, the English coach has time to prepare for the upcoming away trip.
Back-to-back wins to open the season — including a victory over last year's Eastern Conference champion Philadelphia Union — and the best season in the club's short history last year will buy Neville some time. But Miami is an attractive market with an ownership group harboring aspirations to compete at the top of MLS, so Neville could be under some heat to turn the tide quickly.
Nashville SC supporters' moment of silence
In Nashville's second season at Geodis Park, the fans' songs have turned their new home into an atmosphere rivaling some of the loudest honky tonks on Broadway. Chants from the crowd usually fill the 30,000-seat stadium, but on Saturday, during a scoreless draw with Toronto FC, a deafening silence replaced the soundtrack of Music City.
In the sixth minute, supporters of both teams paused their cheers for six minutes of silence to honor the three children and three adults killed during the recent mass shooting at The Covenant School, a nearby private Christian day school. Fans also sang "This Little Light Of Mine" following the moment of silence.
Two orange banners, similar to the one lifted at Q2 Stadium in Austin, Texas after the school shooting in Uvalde, were lifted in the North End of Geodis Park. The signs read, "End gun violence" and "Ya Basta! Enough!"
=====================RackZ BAR BBQ ======Save 20% ======================
Earn your Degree While You Watch Your Kids Soccer Practice – ½ the time and cost of Traditional Schools
Proud Member of Indy's Brick Yard Battalion – http://www.brickyardbattalion.com – CLICK HERE FOR BYBTIX
American Outlaws http://www.facebook.com/IndyAOUnite