MLS Playoffs
Wow what a first round of knockout games in playoff action this past weekend – as NYCFC, Cincy, Austin and Dallas all won home games to advance.   For Dallas former Carmel Dads Club and Carmel High School star Matt Hedges scored on his PK to help Dallas advance.  Sunday we get Montreal hosting defending champs NYCFC at 1 pm on ESPN while 2nd year squad Austin FC hosts Dallas and Matt Hedges at 8 pm (see Austin story below).  Playoff Conference Semi's Preview. El Traffico Playoffo did not disappoint Thurs night – the 3-2 instant classic won in the 94th minute by LAFC in front of the 3252 as a packed house looked on. Here are the Hi-lights. Spectacular Save  by the Galaxy keeper (see GK Saves below). Cincy's 2nd season ends in Philly 90 second hi-lights,
NWSL Semi's Are Sunday on CBS Sports Network (not streaming 😊) starting 5 pm with Portland Thorns hosting Alex Morgan and the San Diego Wave followed by Seattle Reign vs KC Current at 7:30 pm. NWSL Preview
Indy 11
Great to see former Carmel FC GK Coach and Indy 11 GK Jordan Farr win the Player of the Month award for his new team San Antonio – they are headed to the playoffs as the #1 Seed In the Western Division next week as they got a first round bye. The USL Playoffs start Sat/Sun of this week on ESPN+. Jordan is up for USL GK of the Year. BYB announces year end awards for Indy 11.
Games to Watch
Big games this weekend include Saturday's Man United traveling to Chelsea and Pulisic on Sat at 12:30 pm on NBC I suspect Pulisic might get the start after his good showing midweek in 30 minutes. While Christiano Renaldo stormed off (full story below) after being unused Sub in huge Man U win over Tottenham earning him a suspension for this weekend's game. Sunday at 9 am if you have CNBC (can't believe USA network isn't showing this ALL-AMERICAN Game) you can watch Leeds United States of America managed by American Jesse Marsch and Adams and Aaronson running the midfield hosting Fulham America with what should be the left side of the US defense Jedi Robinson and Tim Ream. (See Fulhams win highlights) vs Aston Villa leading to Aston Villa's Steven Gerard being fired. Champions and Europa League action will return on Tues/Wed/Thurs with Chelsea and Pulisic facing Salzburg Tues at 12:45 pm on Para+, Dortmund and American Gio Reyna will host Man City and their former striking superstar Halland (the leading scorer in the world for Man City) Tuesday at 3 pm on Para+. Wed we get Barcelona in a must win game vs Bayern Munich at 3 pm while Liverpool will travel to Ajax at the same time on Para+. Thurs Arsenal will travel to PSV at 12:45 pm, while American #9 Pefuk and German Leaders Union Berlin vs Bragga at the same time all on Para+. Was listening to Rocky Ray Hudson announcing the Arsenal game today and reminded me of some of his great Messi calls – magisterial.
High School – Carmel Girls 17-2-2 travel to Semi-State on Sat 1 pm vs Center Grove 17-2-2 @ Seymore
The Carmel High Girls defeated Cathedral 4-2 at home to advance to a Semi-State match-up vs Center Grove in Seymore Sat at 1 pm. Good luck to our former and current CFC'ers still alive in playoff action! The Carmel High School boys lost a heartbreaker – the year after they reached the finals as they fell in a shootout after a 1-1 tie at home to Cathedral last weekend.
'She's just been on fire.' Megan Hamm leads suddenly-potent Carmel girls soccer to semistate
Brian Haenchen Indianapolis Star
CARMEL — The Carmel Greyhounds have discovered their scoring touch and in junior striker Megan Hamm, they seemingly have a go-to attacker for their well-balanced (and suddenly, very potent) offense. Hamm scored twice and added one (potentially two) assists Saturday afternoon, leading Carmel to a 4-2 victory over Cathedral in the Class 3A regional championship game. The Greyhounds scored 30 goals in 16 regular-season games, and were limited to a goal or less in five of their final seven regular-season games. They have 19 since the start of sectionals and have tallied multiple goals in all five games, including three against Zionsville (a season-worst for the Eagles) and four against a Cathedral outfit that had allowed just 14 goals all year. IHSAA girls soccer regionals: Scores, schedule, updated pairings
"We watched a lot of tape and we saw the mistakes we were making," Carmel coach Frank Dixon said. "We were creating stuff and then we wouldn't make the extra pass or settle for a bad shot. Even at the end there, Megan could have taken the shot there and instead she laid the ball across to the other player to take the shot. It's just that one more pass so you can get that free player to take the shot." We're finding players to-feet more and playing together as a team more," Hamm added. "Today we focused on breaking (the Fighting Irish) down, like splitting them, and going through gaps and just playing the ball to get them unorganized." Hamm was the catalyst vs. Cathedral. She opened the scoring midway through the first half, deftly dribbling around her defender near midfield and into the box, where she held off another incoming player before blasting a shot past a diving Kate Phillips from a few yards out. Hamm helped double the lead with seven minutes remaining with a corner kick into the box that was eventually headed in by Adalyn Cameron, then made it 3-0 in the final minute, dribbling the length of Cathedral's side, before sliding a pass to Greta Heyl for the finish. "She's just a very dynamic player on the ball and technically she's very good," Cathedral coach Marc Behringer said of Hamm. "She has what I consider a rare characteristic of really looking to take people on with the ball and she showed in this match that she's confident and able to take people on and beat people. And that's going to create a lot of problems for anybody they face." No. 20 in blue added another goal in the second half to negate Cathedral's first score, giving her two on the day, four for the tournament and 12 on the year. Hamm has looked unstoppable and her well-time emergence has coincided with the entire Carmel attack catching fire. Yeah, last year's Class 3A runner-up has something cooking. "She's just been on fire and she's just made up her mind that she's not going to lose," Dixon said. "Obviously everyone's playing well right now, but she's carried us a lot of times. We struggled all through the year scoring goals but eventually it's worked itself out — and she's taken charge of that, too." Follow Indy Star Brian Haenchen on Twitter
GSOC: Carmel (17-2-2) vs. Center Grove (17-2-2), 1 p.m. at Seymour
This one should be a doozy. Center Grove had not allowed a goal in seven straight matches prior to last weekend's 4-1 win over Evansville Reitz, while Carmel is averaging nearly four goals over its past five games after struggling offensively through most of the year. The Greyhounds' attack has been led by Megan Hamm and a fully healthy Olivia Cebalo; the Trojans have been bolstered by the return of senior Kayli Farmer, and bring a similarly potent attack led by Emily Karr, Ali Wiesmann, Taylor Wert and Molly Tapak. Carmel beat CG, 2-0, on Sept. 21 — and I guess that gives them a slight edge entering the rematch? — but after watching both teams in regionals last week (Center Grove vs. Roncalli; Carmel vs. Cathedral), this game feels way too close to call. The Noblesville girls, ranked No. 1 nationally by MaxPreps, have not allowed a goal since the opening round of sectionals. They play Crown Point at 6 p.m. at Kokomo.
CARMEL FC PLAYERS : Winter Players League (WPL) – Badger Indoor Fieldhouse
As the fall season comes to a close over the next month, we wanted to let you know that we will be launching an indoor soccer league over two six week sessions within our new Badger Fieldhouse. Games will be played on either Friday night ( 6pm to 10pm) or Sunday afternoon (1pm-5pm) depending on age groups: U8s, U9&U10, U11&U12, U13-U15 and U16+ (Coed Teams allowed). Referees for each game, 50 minute games, 5v5, 7v7 and 9v9 matches.
Session One (6 weeks): Jan 6th, 13th, 20th, 27th / Feb: 3rd, 10th
Session Two (6 weeks): Feb 17th, 24th / Mar 3rd, 10th, 17th, 24th
Registration Information coming shortly, gather teammates and be ready to play!
BIG GAMES ON TV
Thur, Oct 20
1 pm Para + Arsenal vs PSV Europa
2:30 pm USA Fulham (Ream, Jedi) vs Aston Villa
3 pm ESPNd + Barcelona vs Villareal
3:15 pm Peacock Leicester City vs Leeds United (Aaronson, Adams)
8 pm FS1 Philly vs Cincy MLS Playoffs
10 pm FS1 LAFC vs LA Galaxy
Sat, Oct 21
7:30 am USA Nottingham Forest vs Liverpool
9:30 am ESPN+ Dortmund (Reyna) vs Stuttgart
10 am USA Everton vs Crystal Palace
12:30 NBC Chelsea (pulisic) vs Man United
3 pm ESPN+ Real Madrid vs Sevilla
7 pm Univision Club American vs Toluca Liga MX Playoffs
Sun, Oct 22
9 am USA Leicster City vs Wolverhampton
9 am Peacock Leeds United (Aaronson, Adams) vs Fulham (Ream, Jedi)
9:30 am ESPN+ Bochum vs Union Berlin (Pefuk)
11:30 am NBC Tottenham vs New Castle United
2:45 pm CBS Sportsnet Roma vs Napoli
1 pm ESPN CF Montreal vs NYCFC PLAYOFFS
5pm ET: CBSSN Portland Thorns (Sophia Smith) vs. San Diego Wave (Alex Morgan)
7:30pm ET CBSSN Seattle Reign (Rapinoe, Huerta) vs. Kansas City Current (CBS Sports Network)
8 pm ESPN Austin vs Dallas (Matt Hedges) PLAYOFFS
9 pm FS1 Monterrey vs Pachuca Liga MX Playoffs
Mon, Oct 23
3 pm USA West Ham vs Bournmouth
Tues, Oct 24 CHAMPIONS LEAGUE
12:45 pm Para+ Salzburg vs Chelsea (Pulisic)
3 pm Para+ Benefica vs Juventus (McKinney)
3 pm Para+ Real Madrid vs RB Leipzig
3 pm Para+ Dortmund (Reyna) vs Man City
Wed, Oct 25
12:45 Para+ Club Brugge vs Porto
3 pm Para+ Barca vs Bayern Munich
3 pm Para+ Tottenham vs Sporting
3 pm Para+ Ajax vs Liverpool
3 pm Para+ Napoli vs Rangers ()
Thur, Oct 26 EUROPA
12:45 pm Para+ PSV vs Arsenal
12:45 pm Para+ Union Berlin (Pefuk) vs Bragga
3 pm Para+ Man United vs Sheriff
3 pm Para+ West Ham vs Silkeborg
Sat, Oct 29
8 pm CBS NWSL Championship Game
Sun, Nov 10
7 pm FS1 USWNT vs Germany
Thur, Nov 13
5 pm ESPN USWNT vs Germany
Sun, Nov 20
11 am Fox World Cup Starts
Mon, Nov 21
8 am FS1 England vs Iran
2 pm Fox USA vs Wales
Mon, Nov 22
11 am Fox Mexico vs Poland
Soccer Saturday's are every Sat 9-10 am on 93.5 and 107.5 FM with Greg Rakestraw
===================RackZ BAR BQ ====Save 20% ======================
AFTER YOUR PRACTICE AT BADGER FIELD
Try out the Best BarBQ in Town right across the street (131st) from Northview Church & Badger Field on the corner of Hazelldell & 131st. RackZ BBQ
Save 20% on your order
(mention the ole ballcoach)
Check out the BarBQ Ribs, pulled Pork and Chicken, Brisket and more. Sweet, Tangy or Spicy sauce. Mention you heard about it from the Ole Ballcoach — and Ryan will give you 20% off your next meal. https://www.rackzbbqindy.com/ Call ahead at 317-688-7290 M-Th 11-8 pm, 11-9 Fri/Sat, 12-8 pm on Sunday. Pick some up after practice – Its good eatin! You won't be disappointed and tell 'em the Ole Ballcoach Sent You!
=====================RackZ BAR BBQ ======Save 20% ======================
MLS & USL Playoffs
MLS PLAYOFF ANALYSIS: BREAKING DOWN EVERY GAME FROM ROUND ONE
DRIP RANKINGS: WHAT EACH MLS COACH'S STYLE SAYS ABOUT THEIR TEAM'S PLAYOFF CHANCES
MLS Cup Playoffs 2022: Live stream, game times and dates, odds, how
LAFC's transformation into MLS Cup title contenders comes with a $10-million price tag
"The dream is over" says Higuain after final match
NYCFC knock out Miami, Dallas edge Minnesota
Tonight's El Tráfico feels like the biggest MLS rivalry game ever
USA
Arsenal dominate Europa League, but American Matt Turner has little to do in final pre-World Cup reps
USMNT's Ferreira wins MLS best young player ESPN
Christian Pulisic 'to earn my position' under Graham Potter at Chelsea
Tottenham report: Juventus will listen to Spurs offer for Weston McKennie
EPL
Ronaldo ruining his Man United legacy with walk-off from bench before match was over EPSN FC ark Ogden
Gerrard out as Villa boss after 3-0 loss to Fulham ESPN
Christian Pulisic 'to earn my position' under Graham Potter at Chelsea
Tottenham report: Juventus will listen to Spurs offer for Weston McKennie
Manchester United report: Erik ten Hag says David De Gea's future is undecided
PL RAW: Salah lifts Liverpool to massive victory
Aston Villa report: Mauricio Pochettino tops list of potential Steven Gerrard replacements
Jurgen Klopp explains what made him 'snap' for red card: 'I lost it, I'm not proud'
Liverpool-Man City has become England's ugliest rivalry
Man City stumble gives Spurs, Chelsea hope of Premier League title fight
Aston Villa fires Steven Gerrard
World
Benzema wins Ballon d'Or as Putellas retains women's prize
Every Ballon d'Or winner: A complete list of every men's player to have won the award
Ballon d'Or 2022 rankings: The full men's and women's lists revealed
Barcelona's Gavi wins Kopa Trophy for best youngster at Ballon d'Or gala
Ballon d'Or winner Benzema is 'more of a leader', says Ancelotti
El Clasico: Real Madrid bosses Barca, propelled by an age-old rivalry's new stars
Manchester United report: Diego Simeone says Cristiano Ronaldo has never been close to Atletico Madrid – and never will be
Ballon d'Or-elect Karim Benzema leads Real Madrid to El Clásico win over Barcelona
World Cup

World Cup 2022 rankings: Who are the favorites?
World Cup 2022 Group D: France, Denmark, Australia, Tunisia schedule, fixtures, rankings
World Cup 2022 Group B: England, USA, Iran, Wales schedule,
Portugal forward Jota ruled out of World Cup with calf injury
Kante to miss France's World Cup defence after hamstring surgery
Qatar's glitzy World Cup is ready and expensive
Qatar's eight World Cup stadiums
Euro kings Italy nursing World Cup wound as another rebuild begins
Mexico's World Cup fans told to leave tequila at home

Ladies
Women's World Cup Draw next Summer on Saturday
Fallout from Yates report as NWSL playoffs begin: How are the players feeling?
2022 NWSL Playoffs: Schedule, how to watch, results
Here's why England and Spain made the USWNT look so bad, and how the USWNT can respond
San Diego Wave clinch first-ever club win in playoffs on Sunday
Hope Solo Fights USWNT Settlement Over Lawyers' Fees, Payout Details
Goalkeeping
LA Galaxy Goalkeeper with a fantastic save in El Traffico
Andre Blake Great MLS Saves for Philly Union
Gigi Donnarumma's Miracle Triple Save
MLS Cup playoffs conference semifinals preview: Who's primed for an upset, and who will be kings of LA?
Oct 19, 2022 ESPN
The opening round of the 2022 MLS Cup playoffs lacked some of the drama we've come to expect from the postseason; after all, there was only one upset. Nevertheless, we were still treated to two penalty shootouts, some raucous crowds in Austin and Montreal and a table set for an appetizing final four.
So, with the conference semifinals kicking off on Thursday, ESPN's Jeff Carlisle, Kyle Bonagura, Dan Hajducky and Austin Lindberg preview the matchups, predicting which clubs will be moving on to the final four and which players will join the league's other 20 clubs already watching the playoff drama unfold from the comfort of their living rooms.
Jump to: Philadelphia-Cincinnati | Montreal-NYCFC | LAFC-Galaxy | Austin-Dallas
---
Eastern Conference
FC Cincinnati weren't just bad during their first three years of existence in Major League Soccer. They almost redefined how spectacular a team can get everything wrong, from an on-field perspective, as it entered the league. It came at a time when first-year success had become common and several, replicable blueprints for success had been established around the league. So when things spiraled out of control, the club took a step back, looked around and finally decided to ask itself: What has worked?And there it was, one state over: the Philadelphia Union. Cincinnati appointed longtime Union executive Chris Albright as their general manager, he hired Union assistant coach Pat Noonan as head coach and … voila, here are Cincinnati in the Eastern Conference semifinals (after beating the New York Red Bulls in the first round), ready to play spoiler to the Union after their historically dominant 2022 season.That's an oversimplification, of course, but the speed in which Cincinnati turned things around speaks to the importance of a front office and coaching staff that has experience in the league. Only the wins tiebreaker prevented Philadelphia from winning the Supporters' Shield during a season in which they were the best team by almost every way to measure it. With the league's best defense, the Union should be considered heavy favorites Thursday night at home, where they didn't lose during the regular season. However, there is something to be said about familiarity as an equalizer, so it will be interesting to see what tactical wrinkles Noonan rolls out. — Bonagura
Predictions:
FCC have done well to change the trajectory of the organization, but the Union seem to be a bridge too far, and should prevail over their former apprentices in Cincinnati GM Chris Albright and manager Pat Noonan. — Carlisle
The Union were the best team in the league during the regular season (certainly during the second half), have a historically dominant defense and were undefeated at home. There is no logic in picking against them. — Bonagura
Sure, I've said I was a sucker for an underdog, but that Pollyanna notion has an expiration date when Philadelphia is on the opposing half. The Union allowed only 26 goals all season. Twenty-six! Their plus-46 goal differential was the second-best tally in a decade. Andre Blake, who'll win his record third MLS Goalkeeper of the Year award, is an MVP finalist. The Union and Blake's storybook season doesn't end with the Orange and Blue. — Hajducky
The most prolific attack in MLS, the stingiest defense in the league, an MLS-best goal differential nearly twice as good as their nearest rivals, Philadelphia just have too many ways in which they can beat opponents. — Lindberg
---
NYCFC are the defending champions, they've won five in a row, and they looked back to their best in their Round One win over Inter Miami CF at Citi Field on Monday night. And yet, they still look like a long shot to beat Montreal at Stade Saputo on Sunday.
CFM have lost just once in their past 16 games, dating to the middle of July. In that stretch, they've earned 36 points (plus a playoff win) from 45 available. For context, Supporters' Shield winners LAFC and level-on-points Philadelphia took 27 and 34 points, respectively, over the same stretch.
In the two meetings between the Bronx Blues and Montreal this season, it's the former who took four points but the latter who outplayed their opponents in each game. The Quebecois won the xG battle, 3.2 to 1.99 — despite the aggregate scoreline reading 4-1 in favor of NYCFC — they outshot their rivals 26-15 and outchanced them 16-13.
This is a Montreal team that, if not for the glitz and glamor of LAFC or the model-franchise designation of Philadelphia, would be the talk of MLS in these playoffs. — Lindberg
Predictions:
The Blues seemed to regain some of their championship swagger in eliminating Inter Miami, but Montreal's consistency means they rarely get flustered, and with Ismael Kone, Djordje Mihailovic and the ageless Kei Kamara clicking, CFM should get the win. — Carlisle
Neither team has lost in more than a month and both looked the part in decisive first-round wins, but Montreal get the edge playing at home. — Bonagura
EDITOR'S PICKS
It's a testament to how good NYCFC are, top to bottom, that they lost 2021 Golden Boot winner Valentin Castellanos to Girona and still made the conference semis. But New York stumbled to the playoffs, winning only four MLS matches from Aug. 6 to season's end. The offensive trio of Montreal's Romell Quioto, Kamara and Mihailovic — each with at least nine goals and six assists — will be too much for the Bronx Blues. — Hajducky
Since the middle of July, Montreal have lost just once, demonstrating consistently impressive play, contrasted against NYCFC's stretch of one win in ten that preceded their current five-game winning streak. CFM may lack the pedigree and glamor signings, but it's been one of the best teams — in the truest sense of the word — in MLS all season. — Lindberg
---
Western Conference
1. LAFC vs. 4. LA Galaxy (Thursday, 10 p.m. ET)
Plenty has changed since LAFC defeated the LA Galaxy 3-2 on July 8. The Galaxy's midfield has been completely revamped with the additions of Ricard Puig and Gaston Brugman, and Martin Caceres has been brought in to stabilize the back. LAFC haven't been idle either, bringing in six new players, including Gareth Bale, Giorgio Chiellini and Denis Bouanga.
The new arrivals didn't quite have the desired effect for LAFC, who endured a 1-4-1 stretch before righting themselves late in the campaign. But while the Black and Gold are largely playing the same, the Galaxy look a different outfit, with the additions of Puig and Brugman having a ripple effect on the rest of the lineup. Douglas Costa can stick to the wing instead of shouldering the creative burden that now belongs to Puig. As a result, the Galaxy's possession and passing have improved, as has their finishing.
So what does this all mean for Thursday's Western Conference semifinal? It means a battle royale in the center of the park, with LAFC's Ilie Sanchez, along with Jose Cifuentes and Kellyn Acosta, tasked with stopping Puig, Brugman and Marky Delgado. Whichever team prevails in that area will then be able to feed their potent frontline, that being Bouanga, Carlos Vela and Cristian Arango for LAFC with Costa, Samuel Grandsir and Javier Hernandez for the Galaxy. — Carlisle
Predictions: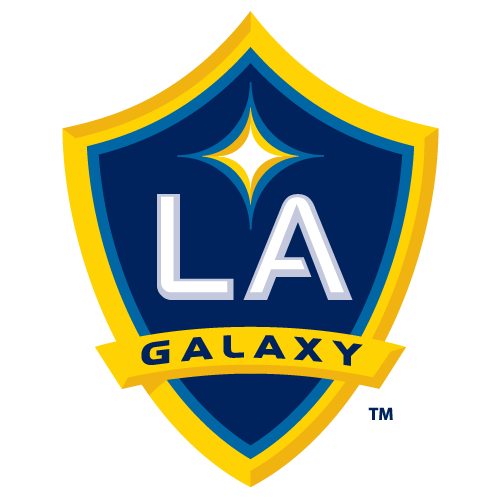 The Galaxy seem to be jelling at the right time, especially with Puig and Brugman operating in midfield. That makes for another Supporters' Shield winner to fall short of an MLS Cup double. — Carlisle
Who will come out on top in El Trafico?
Sebastian Salazar and Herculez Gomez predict the winner of LAFC vs. LA Galaxy in the MLS Cup playoffs.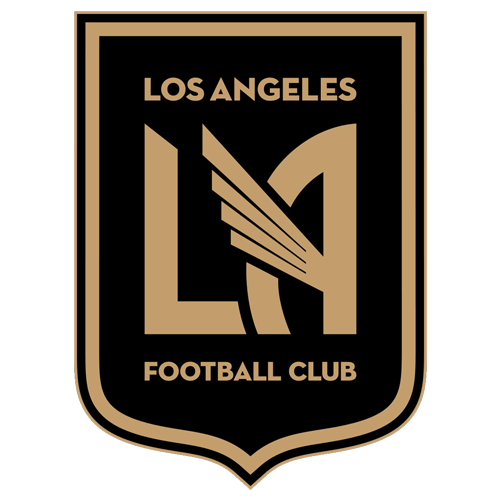 The Black and Gold fixed something that wasn't broken by adding Bale, Chiellini and DPs Bouanga and Cristian Tello during the regular season. The moves all made sense on paper, but it hasn't worked out according to plan. Meanwhile, the Galaxy turned things around in the second half and appear to be peaking at the right time. LAFC are on notice, but talent should still win the day. — Bonagura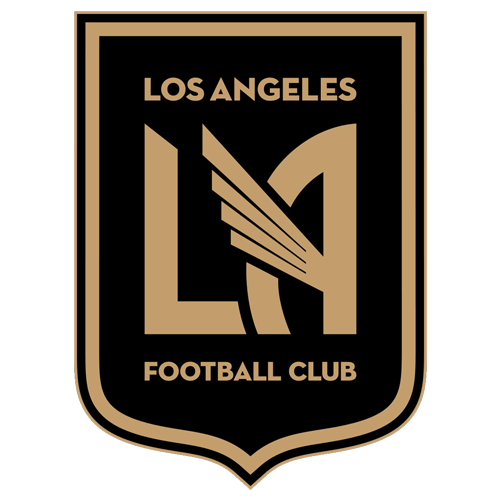 Another conference semifinals El Trafico, the first since 2019. Does the Supporters' Shield curse — only seven winners have also won an MLS Cup — rear its ugly head? Or do LAFC finally hoist the Philip F. Anschutz Trophy? It's LAFC's — and Carlos Vela's — year. — Hajducky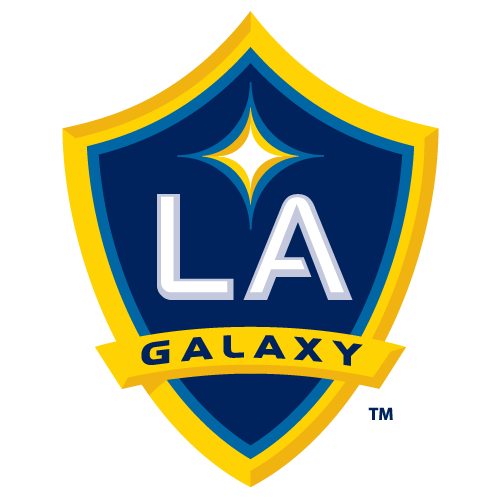 In the 11 games since Puig's arrival, the Galaxy have been playing at a 1.81 points-per-game pace, a level of play that extrapolated across a full season would've made them a No. 2 seed in the West. Meanwhile, LAFC have lost five of their past nine. — Lindberg
---
Only two teams in MLS scored more goals than Austin in 2022. Only one conceded fewer than Dallas. This is a classic power-vs.-power matchup, and it's going to be interesting to see how Nico Estevez organizes his FCD side to try to contain the Texas capital club.
In the Round One shootout win over RSL, Austin got little in the way of chance creation from attackers Maximiliano Urruti, Ethan Finlay, Diego Fagundez, Moussa Djitte and Emiliano Rigoni, which suggests that Dallas could match up favorably. However, that would ignore MVP candidate Sebastian Driussi, who scored both the Verde's goals in that win, on top of the 22 he netted in the regular season, and has a knack for running into pockets of space and conjuring opportunities from deeper starting positions.
SUNDAY, OCT. 23
• Montreal vs. NYCFC (1 p.m. ET)
• Austin vs. Dallas (8 p.m. ET)
No one in MLS has figured out Driussi. Whoever lines up at the base of midfield for Dallas, be it Facundo Quignon or Edwin Cerrillo, they're going to have their hands full shadowing the 26-year-old River Plate academy graduate.To sweeten an already appetizing pot is the atmosphere in Q2 Stadium. It was loud and rowdy in the city's first-ever professional playoff game, now add the tension that will arise from Dallas supporters driving 200 miles to the south for a postseason Texan derby. And with Formula One in town for the U.S. Grand Prix on Sunday (1:30 p.m. ET, stream live on ABC), fan excitement won't be higher anywhere in the world than it will be in Austin. — Lindberg
Predictions:
There isn't much separating the two teams in this all-Texas matchup, but in Driussi, the Verde have just a smidgen more quality, and that should prove to be enough to get Austin the victory. — Carlisle
This should be an incredible atmosphere at Q2. In fact, maybe one of the best MLS has ever had in the state for this Texas derby. Austin is the pick based on their explosive offense, despite FC Dallas owning the best defensive goal-scoring record in Western Conference this season. — Bonagura
Last time, I said the MLS Cup playoffs might be a fitting farewell to Jesus Ferreira before he gets poached by a European club. Well, Ferreira won the Young Player of the Year award on Tuesday, and everything seems to be bouncing right just weeks from Qatar. Austin beat LAFC 4-1 in late August and then won only once the rest of the season, allowing twice as many as they scored in that span. The ingredients are there for something spectacular for Dallas. — Hajducky
As hypnotic as Driussi's play is, Dallas' organization and their deep and variable attack will present Austin with problems that Josh Wolff will struggle to solve. — Lindberg
Valencia's Yunus Musah is thriving under Gennaro Gattuso. That's great for the USMNT's World Cup hopes.
9:39 AM ET
Sam Marsden Barcelona correspondent
As a player, Valencia coach Gennaro Gattuso, a World Cup winner with Italy in 2006, was tenacious and fiery. He was once sent off for slapping Zlatan Ibrahimovic in the face with the back of his hand. Then there was the time he squared up to Tottenham Hotspur coach Joe Jordan, pushing him in the throat and later admitting he "lost control" after being provoked.Gattuso was also a talented player. He added bite to an exquisite AC Milan midfield that boasted Andrea Pirlo, Clarence Seedorf and Kaka, three of the best of their generation. As a coach, Gattuso has had spells with Milan and Napoli and is now in charge of developing an exciting crop of players at Valencia, including the young United States midfielder Yunus Musah, who insists Gattuso is calmer than he was as a player."He's not like on the field when you saw him," Musah told ESPN's Alexis Nunes in an exclusive interview. "When he played [the idea was] he was always angry and stuff, you know. With us, he gets angry as well, but you see that he's just trying to help you, encourage you, so you take it in a good way. He is great to work with. He's a good person, a friend."
If Gattuso has been good for Valencia since taking over in the summer — they have 15 points from 10 games — he has been especially good for Musah.
EDITOR'S PICKS
Born in New York to Ghanaian parents, Musah was raised in Castelfranco Veneto near Venice, Italy, before moving to London, where he spend seven years at Arsenal's academy. He joined Valencia in 2019 at age 16, and after a season with the B-team is now in his third season in the first team.
It is only this season, however, that he has become a regular. He was in and out of the starting lineup in his first two seasons, often playing out of position on the wing. Under Gattuso, who knows a thing or two about playing as a central midfielder, Musah is back in the middle — and it helps that the two have a language in common.
"When he was first appointed, he actually called me a few times to tell me how he works," says Musah, who speaks Italian, English and Spanish. "We spoke in Italian. Obviously, that connection helps sometimes because we communicate easier and things like that.
– Stream LIVE: Valencia vs. Mallorca, Sat. 10/22, 12:30 p.m. ET, ESPN+ (U.S.)
"When he came in, I did think this is an ex-midfielder coming in to help us, so it has been a natural transition [back to central midfield] because I spent my whole youth playing in the middle. Obviously, whenever I go to the [U.S.] national team I play in the middle as well, so it's been a good transition and it helps the style of play in the team as well."
The focal point of the Valencia side is veteran Uruguayan striker Edinson Cavani — "Just get the ball to him in the box, man, and he'll do the magic," Musah says — but in general, this is a young Valencia side looking to get the stories club back into European competitions for the first time in three seasons.
Musah, who will turn 20 during the World Cup in Qatar, is competing for a spot in Valencia's midfield with Nico Gonzalez (20), Ilaix Moriba (19), Hugo Guillamon (22) and Andre Almeida (22). The team's young core also includes Samuel Lino (22) and Justin Kluivert (23), among the options to flank Cavani.
"We're a young group that just wants to do well," Musah says. "That's why we try to play every match without thinking about expectations. We know the stakes, but we have the same mindset all the time and we're always driven to keep going."As a team, we're really confident right now. We're in a good mood. We're enjoying the way we're playing, we have a lot of the ball with the way the coach wants us to play and we enjoy that. It's still early days, but even the matches we've lost, we've still been in the game. And the fans are loving it as well. I'm feeling positive."
USMNT vs. England at World Cup will 'be special for me'
It is not just Valencia that Musah's feeling positive about. He also has high hopes for the U.S. men's national team in Qatar. Since making his USMNT debut in November 2020 and then officially switching in March 2021 after representing England at the youth level, Musah has become an increasingly important part of Gregg Berhalter's side. He helped the U.S. win the inaugural CONCACAF Nations League title over Mexico in June 2021, and then played a key role during the World Cup qualifying campaign.
Under Berhalter's watch, there has been an emergence of a so-called golden generation. Along with Musah, the U.S. count on several Europe-based youngsters such as Chelsea's Christian Pulisic, Juventus' Weston McKennie, Lille's Timothy Weah, AC Milan's Sergino Dest, Borussia Dortmund's Giovanni Reyna, and Leeds United duo Tyler Adams and Brenden Aaronson.
"It basically is a brotherhood. When I had my first camp [in November 2020], things just clicked," Musah said. "It's just a thing that — I don't know — something about the group that is right. Whenever we are on the pitch, we click. When we are off the pitch, we're great friends, and as Weston said, we're a brotherhood."Musah adds that the team can live up to lofty expectations set upon a side that's returning to the World Cup after missing the 2018 edition in Russia."I feel like being [called the golden generation] is a compliment because [the USMNT has] a lot of players in the top teams in [Major League Soccer]. … There are a lot of players in Europe right now, and young players that are playing week in, week out at the top level, playing Champions League, playing in the top five leagues."In Qatar, the USMNT's group-stage opponents will be Iran, England, and Wales. But it is that match against the Three Lions that Musah is most looking forward to."This game is going to be really special for me," he says with his London accent. "I played for England and I lived there. So that match is special because I have to win that match, you know."Musah believes work still needs to be done in the final third for the team to come together — "When we get there, sometimes we get stuck," he says — but he is already looking forward to facing some familiar faces."I know some people from the team, [Bukayo] Saka and [Jude] Bellingham, so I am going to have to go toe-to-toe with them in that match and smash them, really, because it's pride, you know! I told some of my friends back home as well that if we win that match, they have to celebrate, in the English pubs and everything they have to celebrate, that would be nice."
On USMNT perception: 'We deserve more respect'
A minor injury kept Musah out of friendlies in Spain last month — a defeat to Japan and the draw with Saudi Arabia — but there is a case that Musah will be the U.S. player in the best form heading into the World Cup. As his fortunes at Valencia under Gattuso have improved, the same can't be said about some of his U.S. teammates: Pulisic has had limited game time at Chelsea, Dest has failed to make his mark at Milan after being pushed out by Barcelona, and Reyna is still making his way back from injury problems at Dortmund.
Why is USMNT's Musah not on ESPN FC's top youngsters list?
Gab Marcotti doesn't understand why USMNT and Valencia midfielder Yunus Musah is not on ESPN FC's list of the top players under the age of 21.Despite those concerns, Musah believes the USMNT — who have not reached the quarterfinals since 2002 — can make a run in Qatar."Just getting out of the group isn't good enough," he says. "I feel like we'll be quite disappointed if we don't get out the group, but if we just get out of the group and then get knocked out, I feel like it would be disappointing."We're a team that can go to the latter stages. We have to be on our game all the time. You can't slack, basically, and that's hard to do, but we're capable of doing it. I really believe we can. We have to get to the latter stages of the competition to feel like we've achieved something. If we go out earlier, it will feel disappointing for sure."
– World Cup stock watch: Tim Weah rising for USMNT?
With lofty ambitions in the camp perhaps not reflected across the world, is it fair to say the USMNT still aren't given due respect?"I would say they're respecting [us] a bit more, but still not where I think it should be," he adds. "I feel like we deserve more respect, but we have to go out there and earn it this time because this is the stage to show it and to change the way the world views it."And having that in your team in the U.S. is huge. Gregg has put together that young group and to be able to perform the way we do in the World Cup qualifiers, in a Gold Cup, CONCACAF Nations League, we've been doing some big things, and the group is so mature and they're willing to go that step ahead all the time. The ambitions and the drive that we have is so high. And should the USMNT advance far into the tournament, there is a remote chance of them facing Ghana, the country where Musah's parents were born."My mum could do something like that, but my dad would just be like, 'Nah, don't do that, come on,'" he smiles when asked if his family would split their allegiances in that scenario. "They will probably have U.S. shirts on or something."
The Mexican superstar on Thursday's LAFC-LA Galaxy MLS elimination game, his relationship with Carlos Vela, his favorite teammates in his career, whether he'll retire from the national team & more.
Javier "Chicharito" Hernández and I go back a long ways. We did a series of long interviews in 2016 and 2017 that formed the chapter for my last book. He has gone into minute detail explaining to me how he plays the game. And on Tuesday we had another long one-on-one interview, which is below. Paid subscribers to GrantWahl.com can read all of it today, and the audio version will be on the Fútbol with Grant Wahl Podcast on Thursday.
The entirety of the written interview below is reserved for paid subscribers. As always, you can still get the entire free audio version of my podcast on Apple Podcasts, Spotify or wherever you like to go for your pods.
Grant Wahl:
The LA Galaxy meets crosstown rival LAFC in an MLS quarterfinal on Thursday night at 10:25 PM Eastern on FS1 and Fox Deportes. Our guest now is Javier Chicharito Hernández of the LA Galaxy. Javier, it's great to speak to you again. Thanks for coming on the show.
Javier Hernández:
Thank you, Grant.
Grant Wahl:
So I am legit excited about this game on Thursday. I was at the U.S. Open Cup game earlier this year between your two teams, LA Galaxy and LAFC. It got really nasty during the game and after the final whistle when your team won. How much do your two teams dislike each other?
"I haven't retired from the national team. I will see in the future."
Javier Hernández
I mean, it's a way of putting the question, but I don't care how much we dislike or not. We just want to win. They are in our way to the sixth [title]. So it doesn't matter who's going to be in front of us, we want to go in and try to win. Fortunately we're going to play in LA. It's not in our home. It's not in our stadium. But we're going to play in our city. So we're glad about that. But yeah, the rivalry, you know how intense it is, so we're very happy that everyone, same as us, we're going to live that experience.
---
GrantWahl.com is reader-supported. Free and paid subscriptions are available. This is how I make a living, and quality journalism requires resources. The best way to support me and my work is by taking out a paid subscription now.
---
Grant Wahl:
So there is a famous photograph of you and LAFC's Carlos Vela together at the Chivas academy in 2003. You are 15 years old in the photograph. He is 14. What do you remember first thinking about Carlos Vela in those days when you were 15 years old?
Javier Hernández:
Yeah, he was going to be one of the greatest for sure. The way that he was playing, he was playing with all these players like myself and against other teams. And his talent and everything was just amazing. And even difficult to describe that he was with so much composure, so much talent. The IQ about the game that he had since then, it's been amazing. That's why the career that he had already and why he's, from my point of view, one of the greatest Mexican players ever.
Grant Wahl:
Now that you and Carlos Vela have played in World Cups together, now that you are the two biggest soccer stars in Los Angeles, how would you describe your relationship these days?
Javier Hernández:
Great. Same. Good. I think it's been a little bit complicated because of Covid. Because when I arrived over here, all the Covid situation, then he has his kids, or his son and his daughter. Then yeah, we haven't spent that much time that we would love to, but we've been in contact so much time. And then in the last three games that we played against each other, after the game, we catch up over here like 10, 20 minutes just chatting after the games.
And that relationship is going to last forever, because we admire each other. We love each other. And we know how much we both experience in our own careers and as well together. But you said it, in the World Cups and then in the national team and then as well here. Even though we are rivals, the admiration, the respect is going to be there always.
Grant Wahl:
I always like asking this question: In your opinion, what is the identity of this LA Galaxy team?
Javier Hernández:
I think the identity of this team is resilience, for sure. I want to use that word because it's one of our most important values inside our team. Because last season we couldn't draw so many games because, as you see as an example only, because we didn't have that resilience. That maturity of when someone's comes first, it's still as much time as is left in the club to try to maintain our style of play, maintain our mindset, maintain our focus, to try to come back from those games. You can see in the last run of the 11 or 12 games that we had in this season with a lot of draws, with a lot of victories, and just one very difficult and painful loss in Vancouver.
So yeah, that's what I think the identities are there. And I think as well, a lot of teams see us like that, because they all know that we have a lot of talent. They all know that we can have a good day. But yeah, last season, in the beginning of this season, they knew that if they didn't score first, probably they will win the games. But now it's completely the opposite. Now we can come back, as you can see in Houston and the last games that I mentioned before. So yeah, I think that the identity is about resilience, about that character and consistency we want to show.
Grant Wahl:
It really seems like Riqui Puig in particular has made a big impact on this Galaxy team since arriving this summer. What have you learned about Riqui so far?
Javier Hernández:
Sure, and Gastón [Brugman] and Martín [Cáceres], I think that center line that we said in Mexico, that we spoke before the World Cup. How do you say it in English?
Grant Wahl:
The spine.
Javier Hernández:
Yeah, the spine, exactly, of soccer. With the goalkeeper, central defender, central midfielder or number 10, or just a striker or strikers. So those are very important ones. And I think these guys came to glue us inside and outside the field as well because the character that they brought with them. It's amazing. We have so much fun. Even though they don't speak so much English yet. But with the Spanish speakers over here, we joke a lot.
We take accountability in a better way. Their European experience as well. And international as well is very big. So yeah, same as Riqui, Martín, and Gastón, and as well, someone that I mentioned as well before the other game in Nashville that I wanted to mention is Douglas Costa. The way that he's been improving, the way that he's committing to the cause because people think that it's very easy to come here and just start scoring and making it is very easy. And we all realize that it's not that easy as a lot of people want to portray it. So yeah, I think Douglas Costa has been improving a lot and he's giving us a lot of his talent and working.
Grant Wahl:
Now, as someone who played for Manchester United and Real Madrid, the world's two biggest clubs, during the satellite television era, you are, I would argue, the most recognizable Mexican person in the history of the world to more human beings. What is it like for you?
Javier Hernández:
I don't know about that, but thank you.
Grant Wahl:
Think about it. Who else would be? I mean, these are the two biggest clubs in the world. What is that like for you to live that? Being the most recognizable Mexican person basically in the history of the world?
Javier Hernández:
With a lot of calm, with a lot of humbleness. Not fake humbleness. What I mean with humbleness is like I don't feel that I have more value or less value than any other human being. I don't care. Fame, I realize, thankfully with my grandfather and with my dad, that fame is a tool. Fame is something that you can utilize with good causes. Create good impact. It's only about that because then in the end, you need to be yourself. You need to be authentic. You need to live your life in the way that you want to live it, regardless if people like what you do, what you decide or not. So yeah, speaking about my profession and my job, I think I had a lot of very solid foundations from my family that they teach me all the things that a lot of soccer players don't learn. That is more in the outside of the game.
A part of my grandfather and my father that they were very focused on the inside of the field, but as well outside of the field. Those two and then the feminine side of my family, they were crucial. They were crucial to just make me feel that it doesn't matter how many goals I scored, it doesn't matter how many people know me, like you mentioned, I'm still Javier Hernández, Chicharito, whatever you want to call me. And this realization that I got after I played with those teams and stuff, it's like, yeah, what's next? It's just what's next. Because after those teams, even when you retire, what's next, you know? You are a soccer player for just a period of time. So yeah, we need to be very focused, and don't forget that we're human beings. That we play soccer. Not the other way around.
Grant Wahl:
So how is the human being Javier enjoying Los Angeles? You've been there for almost three years. Are there some things that you do in Los Angeles that you maybe didn't do when you lived in Europe?
Javier Hernández:
No, it's not about doing things. It's the consciousness that I realize this city brought me my daughter as well. She was born over here two years ago. I had the opportunity to be in the biggest organization in the MLS, in the way the MLS trust in me as well as does this organization. The way that they want to make this league more exposed internationally. And they want to grow a lot. So man, I've been just enjoying a lot of my life. It's not about how much I do, how much I don't do, because honestly the price is to try to be one of the best players over here.
It's my dedication and the professionalism. It is the time that I spend apart after trainings over here in the way that I have to take care of my body, in the way that I train double sessions in the afternoons, in the way that I try to organize my life so the main focus is just soccer. My mental training, my emotional training as well. So yeah, I mean this city brought me a lot of consciousness about myself, what I want to do with my life. And that's the same that I've been doing just with all the maturity and with all the decisions and with more self-esteem, I can say that, yeah, I want to enjoy. I want to give all every single day. I want to push myself beyond those limits that my mind sometimes tells me, to just keep growing and to try to be the best version of myself every single day.
Grant Wahl:
You've had a great season, 18 goals in MLS this season. You're Mexico's all-time leading goal score. Mexico needs goals. Tata Martino says he will not bring you to the World Cup next month. What is the feeling that you have because of this?
Javier Hernández:
I mean, the feeling is like I wish them the best. I hope we as a country can break that taboo kind of thing about the fifth game. So they can just go through that and then they can qualify, they can go as far as they can. And yes, as a soccer player, obviously you always want to play World Cup, you always want to be involved with the national team, but as well you need to respect it when you are not taken in consideration. So we need to move on. I need to be focused on myself, and I need to keep playing in the best way possible if I want to be calling up in the future.
Grant Wahl:
I guess that was one question I have. You have not retired from the Mexican national team. And I figured that's for a reason. So where do you stand on that?
Javier Hernández:
Same, that I haven't retired from the national team. I will see in the future. Yeah.
Grant Wahl:
Okay. Moving on here. In terms of if this game against LAFC, which is going to be watched by many people, if this game goes to penalty kicks, would you consider taking a Panenka?
Javier Hernández:
Taking a Panenka?
Grant Wahl:
Yeah.
Javier Hernández:
We'll see as well. We'll see. [laughs]
Grant Wahl:
I guess my question for you is you've had so much success in your career, but in soccer itself, the sport itself is about so many little failures by everybody, right?
Javier Hernández:
Life is about that. Life is about what do you do with your mistakes? And you can see the Mamba mentality. You can speak with LeBron James. You can speak with Derek Jeter that I'm watching his documentary now, with Tom Brady. With a lot of people that are just the greatest of the greatest in their sports. It's what do you do with the mistakes. That's the thing. It's not about what you do with the success, because success is not infinite, as well as the mistakes. You're going to keep making mistakes. The problem is how you learn from them.
And another thing that I learned a lot since I was a kid that my family, I think it's a very good way as well to see about mistakes and stuff is: Try to make different mistakes. What does that mean in the context? If I don't repeat the same mistakes. Because if not, you are not growing. At least in that mistake, try to learn as possible. Don't make that mistake and learn different mistakes. Do different mistakes. So I think mistakes aren't failures, that's a word that people are very scared to say it. And for me it's very dramatic because there's no failures. For me it's just mistakes, mistakes, and mistakes. And as well, you can see, I'm going to use one of the greatest of all time in my sport, a lesson that sometimes soccer or football is like that. Remember the 2008 Champions League final, it was Chelsea against Manchester United. Who scored the first goal? Cristiano Ronaldo? Who was the MVP? Who was the golden ball, and I think golden boot as well of that year? Cristiano Ronaldo. He misses a penalty, and they still won.
Soccer is like that. Soccer is not about, again, heroes and stuff. We need to learn that this sport the same as others, it's about grace areas. Grace, grace, grace. We'll like in this society and then make those systems to just be polarized. You are green, or you are blue. You are completely just to mention the other color, but it's like that. You need to be on the left or in the right, like man, you can take good things from each side and each side has their flaws. Like all of us.
There's even Lionel Messi, he is the GOAT of the GOATs of the GOATs. And then he has things that he needs to improve, but he knows. He hasn't won the World Cup, for example. So there's going to be always something, nothing is enough. So I'm very tired of listening to those words about failure and success and stuff. Even though competition brings that because, of course, if I do an interview after Thursday and I'm eliminated, I'm going to be completely frustrated, sad, angry, and I'm going to tell you that it was a complete failure for this organization and next year we need to bounce back. But that's what competition gives you, is how much you can grow.
Grant Wahl:
You've informed us that you are coming back to the Galaxy in 2023. How much longer do you want to keep playing this sport? And do you want the Galaxy to be your last team?
Javier Hernández:
As long as my body answers to my mind, that's something as well that I learned from my father and my grandfather, is as long as your body still reacts in the correct way, when the mind tells the orders, the commands, you can keep playing of course in a very high level. So yeah, we'll see. And of course, being here in this organization, I'm completely happy. I'm very committed to the cause. I'm very grateful. I'm very responsible about my situation. Then we'll see. We'll see. Of course, I want to maintain my relationship with this organization as long as we can.
Grant Wahl:
I want to finish up here the last couple of minutes with something I call the Rapid-Fire Quiz. And I only do this with the very best players I have ever interviewed. So I've done this with Ronaldo Fenómeno, with Zlatan, with Paolo Maldini, and I love doing this. So I hope you enjoy this as much as I will.
Javier Hernández:
Thank you for considering me one of the best.
Grant Wahl:
First off, what have you achieved in soccer that you are most proud of and why?
Javier Hernández:
Showing that you don't have to be the most talented to be in the top of the top of the top.
Grant Wahl:
Who is the player that you have most admired in your career and why?
Javier Hernández:
That's a very good question because my favorite player ever was Ronaldo Fenómeno, but in admiration, I'll say Cristiano Ronaldo, for sure.
Grant Wahl:
Why?
Javier Hernández:
Because in the way that he has pushed himself to be on the top, and still people don't want to give him credit because he's not the most talented. There's another one that is more talented in certain ways, in different ways. But for me, talented is not only what you do with the ball, it's what do you do with this [points to his head] and with this [points to his heart]. And people don't want to recognize that because yeah, if Cristiano shows you that he can be on the top and there's a lot of people they don't want to push themselves to be that great.
It's like pointing out the failures that Cristiano did. Another example, like Roger Federer is my favorite tennis player ever. But someone that I admire a part of both difference more is Rafael Nadal as well, in the way that he has competed, in the way that they create that legacy between each other. It's like they live from each other. That's why you saw when Roger Federer retired how Rafael was very devastated because they feed from each other. So yeah, Cristiano Ronaldo.
Grant Wahl:
What is your favorite goal that you have ever scored in your career and why?
Javier Hernández:
I always answer to that question the debut, because without the debut none of this wouldn't happen. And not everyone can say that in their professional debut they score a goal. It's not normal. It's not common. And the other one that I'm going to mention for sure is the goal that I scored in my first World Cup against France, because of my family history that my granddad scored a goal against France as well in the World Cup.
Grant Wahl:
Who is the best defender you have ever faced and why?
Javier Hernández:
I'll say Thiago Silva.
Grant Wahl:
Why?
Javier Hernández:
Because of the intelligence that he shows. He has the aggressiveness and the defensive skills, don't get me wrong. But the intelligence about reading the game, he's one step in front of you. And that's one of my skills as well because I'm not the quickest, I'm not the strongest, I'm not the fastest. I try to be always one step in front of someone to try to score, but he was like in the same way or even ahead of me. So that intelligence, it was the toughest for me. Because then you can face very tough and strong defenders, but they're not as intelligent, so you can just take an advantage. But for him, in the few times I played against him in Brazil, he was very, very difficult.
Grant Wahl:
Who is the best teammate you have ever had and why?
Javier Hernández:
It's very difficult. It's very difficult. But names that come to my mind, I will just throw names. It's Ramón Morales, Patrice Evra, Miguel Layún, Keylor Navas, Sergio Ramos, Luka Modric, Pepe, Iker Casillas. Yeah, I think with those.
Grant Wahl:
Is there any particular common thread in those players that you say them?
Javier Hernández:
Yeah, because all of them, they all had a very big influence. Personal. They took their time, and even though probably with some of them it wasn't like a long relationship, but they took their time to try to help me in certain ways, in certain moments in my life, those players in particular.
Grant Wahl:
Who's your favorite player in the world today and why?
Javier Hernández:
Today? My favorite player today. My top three will be Luka Modric, Kylian Mbappé and Kevin De Bruyne.
Grant Wahl:
Any particular reason?
Javier Hernández:
Because I like watching them play. They play very good. I will buy a ticket to go and watch them play, for sure.
Grant Wahl:
Javier Hernández and the LA Galaxy meet crosstown rival LAFC in the MLS quarterfinal Thursday night, 10:25 PM Eastern on FS1 and Fox Deportes. Javier, thank you as always. That was a really enjoyable conversation.
Javier Hernández: Thank you very much, Grant. Take care.
Austin FC: The changes, continuity and welcoming atmosphere behind their rapid rise
By Jeff RueterOct 15, 2022 The Athletic
---
Austin FC wasn't a disaster in 2021. While they finished second to last in the West and had the conference's worst goal differential (-21), it was far from as porous a defensive showing as Minnesota and Cincinnati made in their debut seasons. Still, it may have been difficult for head coach Josh Wolff to pinpoint a time when his team delivered an ideal performance in that inaugural campaign. Fast-forward to October 2022, and Wolff has an answer ready as soon as the question is finished."I think the LAFC game was a fairly complete game," Wolff told The Athletic last week. "I think from the offensive side and the defensive side, it was a very strong performance. Consistency is always something that you're looking for. Having clear ideas of how you can hurt the opponents is something that we talk about a lot. You know, between lines, around them and over them are things that we talk about a lot. You also have to defend; eliminate some of the options for the opposition.."Hold on… LAFC? The side that won the Supporters Shield, that managed to fold Gareth Bale and Giorgio Chiellini into their salary budget after firmly gaining control over MLS? That LAFC?
Perhaps even more surprising to an hypothetical (and, frankly, unambitious) time traveler from late 2021 would be the follow-up that Wolff's answer required: which win over LAFC this year? The 2-1 win from May in California, or the 4-1 September showing on home soil? "Oh, sorry," Wolff said with a chuckle. "The one at home. The one there had a different approach. You respect opponents, you really do, and they are loaded with talent. I think (we used) two different approaches given the location and the game, but the good thing is we showed we could win in two different ways. That also shows the character and certainly the resilience in our group."A casual MLS fan would be forgiven for wondering how Austin got there so quickly. But in a league with a myriad of roster mechanisms to make acquisitions and a host of players with option years to allow teams greater flexibility when things to south, it really didn't take much for Austin to rise up the charts in its second year — and they've loved every minute of the task at hand, too.
---
Despite their initial difficulties, Austin finished their first season with several players who could be part of a winning core. In Brad Stuver, they'd acquired a domestic goalkeeper who had been stuck on other teams' bench, but was a dependable shot-stopper (and a great human being). Even if the defense needed a rework, Julio Cascante looked the part and was worthy of another year in the lineup. The first pick of the 2021 SuperDraft, Daniel Pereira, quickly looked like a tidy addition to the midfield alongside club captain Alexander Ring. Perhaps the two most promising holdovers were in the forward line. The first, Sebastian Driussi, is one of two bonafide MVP candidates this season. With 22 goals and 7 assists, Driussi earned the endorsements of past MLS MVPs and fellow Argentine greats Guillermo Barros Schelotto and Diego Valeri. Even more impressive is his all-around game. While a player with those attacking credentials could be forgiven for being allergic to defensive responsibility, Driussi makes a regular point of tracking back and helping fortify the midfield. "I think the first thing with Sebastian is his work ethic," Wolff said. "I mean, it's not hard to motivate Sebastian Driussi, which is an incredible quality. The reality is teams are gonna key in on you and want to take you away; let's have some other ways of getting you involved directly or indirectly."Many of the scoring chances he converted were dished out by the second holdover attacking standout: Diego Fagúndez.Fagúndez will forever live in league lore as one of the first MLS homegrown players to become a regular in the league. He debuted for the New England Revolution at age 16, and by 2020, Fagúndez had spent a decade playing on the turf in Foxborough. Though he only turned 26 months before the 2021 season kicked off, he felt his team had decided he was on the decline.
"I think sometimes people think that your career is over," Fagúndez said this week, "and then you go somewhere else and you pop off and you have good years. I think for me, that's what they thought of me. I think people thought that I was done and I wasn't gonna be the same Diego I was in 2013, 2014 and stuff, but I wanted to come here and prove everybody wrong. Having the confidence, playing my position, scoring goals, assists, having fun — that's what it's all about."
The change of scenery has done wonders. He followed a seven goal, five assist debut in 2021 with a career year in 2022. His 15 assists were tied for second best in MLS, while he added six goals to set a new career high for combined goal contributions. The Driussi effect here is undeniable, but it goes beyond Fagúndez being the right guy at the right time.
"I think having a player like Sebastian who makes me a better player, and I can make him a better player, I think it's awesome," Fagúndez said.
Indeed, what may have looked this offseason like Austin running a rag and bone wagon ended up being the secret to flip their fates from second-worst in the conference to second-best. Like Fagúndez before them, several MLS veterans headed to Texas over the past year. Ethan Finlay had worked with Wolff in Columbus and was a rotational figure with Minnesota in 2021. Felipe Martins played for four sides in his first decade playing in MLS, most recently languishing with a poor D.C. United team. Maxi Urruti was even more nomadic (five MLS clubs in nine years), often miscast as a deep-lying forward or a pressing striker due to his passing ability and athleticism. The process of bringing more out of players who other teams felt were past their best is something that Wolff enjoys tremendously."The players that you have need to believe that you can make them better," Wolff said. "That's a real piece of what we do as a coach — I'm a teacher. I think there's always satisfaction in helping players achieve more than they did previously, but much more about them getting better and achieving what they truly believe they can achieve. Whether you're 20 or 30, being coachable, having a growth mindset, isn't a given. Those are things that we really talk about a lot and our guys really responded to that, and they're gonna need to continue to do that next year. We're gonna have new ideas, subtle things, but maintaining hunger and maintaining an open mindset to learn is important."Rounding out the fresh faces are Ruben Gabrielsen, a Norwegian center back who's become a beloved figure in the locker room, and Emiliano Rigoni, a designated player and former teammate of Driussi's at Zenit. Each had to learn the intricacies of Wolff's system of positional play, which increasingly looked like a well-oiled machine during the dog days of summer."We just tweaked a few things positionally to give us a little more balance," Wolff said of changes made from year one to year two. "Really specified a little bit more (about) how we want to attack while being able to capture second balls or score goals, but they weren't significant changes. It was a number of things that really helped us and at the end of the day: winning games, scoring goals, that's what's going to validate all the players. You have to validate the work. Last year, there wasn't enough validation. Some of that lack of quality. Some of that's just the lack of performance and we were able to correct some of those things early this year and it really, really kicked in for our guys as the season went on."
Along the way, the players found outlets to get closer off the field. Cookouts became a regular occurrence, with Felipe and Urruti finding another way to become indispensable at their new club by manning the grill. Steaks and sausages are the main course, Fagúndez said, supplemented by various side dishes and small bites.
The good vibes have spilled onto the club's social platforms. Driussi, Fagúndez and Urruti launched a series called "Maté Con Vos," a discussion show where the trio banter while enjoying the caffeine-heavy South American staple beverage.To Wolff, that level of camaraderie doesn't just make away days a little more enjoyable — it helps improve the on-field product to a great extent."I think it's more self-evident in our country and our league — probably with our national team — than probably anywhere else in the world, the chemistry and camaraderie," Wolff said. "We're a welcoming community, a welcoming society, as Americans. It's different going abroad. It can be cold, it can be a little standoffish, and you got to prove your value and your worth when you're stepping inside of a European locker room. It's a little different, I think, in Austin. We typically bring guys in pretty freely. I mean, you really got to screw up in order to get kicked out of the circle of trust, so to speak."
Both tactically and in terms of culture-building, Driussi had plenty of praise for Wolff, who was hired by Austin ahead of their launch for his first head coaching role.
"Each one of us knows what we have to do, and that we have to always perform at our best, which is a very good thing," Driussi said. "He's a great coach, he's making his first steps and he's on a good path."
The Argentine is also loving his time in Austin, and has deservedly become a favorite among fans. Understandably, he isn't in a rush to leave — though he does hope to return to Europe someday.
"I hope so," Driussi said. "It's still one of my dreams. Obviously Zenit was in Europe, but I'd like to play in one of the five most-known leagues in Europe. I'd like to take that step, it's a dream that I have."
The regular season couldn't have gone much better for Driussi and Austin alike. Up next is the team's postseason debut at the friendly confines of Q2 Stadium (Sunday, October 16, and 2:00 p.m. Central on ESPN), pitting the hosts against Real Salt Lake. While Austin won at home against RSL in September, the latter club also famously advanced in last year's postseason against Seattle without taking a single shot. If any team can revel in crashing a good party, it may be Pablo Mastroeni's side.
Maybe the occasion will require a special cookout on Saturday. Maybe it'll take an extra cup of maté. Expansion teams haven't historically fared well in their playoff debuts. Of the five teams which have played postseason soccer and debuted in 2017 or later (Atlanta, Minnesota, Los Angeles FC, Nashville, Miami), only Nashville won its first playoff match — and that was against Miami, a matchup which guaranteed a trend-busting result.
Whatever the case, the moment won't faze Gabrielsen. After overperforming compared to preseason expectations, it's safe to guess that his peers in the locker room will share a similar mentality.
"It's not that new," Gabrielsen said. "There are sort of playoffs in Europe. Whether that's Champions League or Europa League or World Cup or European Cup, it's just a playoff game. Either you win or you go home. This is the passion that we like to have as a football player.
"It's the same no matter where you do it: when you lose, you go home and you're sad and you want to start the season all over again. So we just want to win, of course.
Cristiano Ronaldo – banished from a United squad ready to leave him behind
Oliver KayOct 20, 2022 The Athletic
Cristiano Ronaldo is the one Manchester United player who knows how it looks and how it feels inside the dressing room when a legendary player burns his bridges.He was there, as a 20-year-old, when Roy Keane eviscerated several of his team-mates, assistant manager Carlos Queiroz and, finally, Sir Alex Ferguson before the captain's contract was terminated in November 2005. He was there six months later, when Ruud van Nistelrooy clashed with Ferguson once too often and stormed out of the Old Trafford dressing room, never to return.And, on both occasions, the young Ronaldo breathed a huge sigh of relief — just as several of his team-mates will, along with Erik ten Hag, when the Portugal forward's unhappy second spell in Manchester comes to end.It is less than 14 months since Ronaldo returned to Old Trafford in a blaze of glory, scoring two goals against Newcastle United in his first game back, but the feelgood factor faded within weeks as Ole Gunnar Solskjaer's tenure unravelled.Barely a year on, Ronaldo finds himself banished from United's first-team squad following another show of dissent. He will train on his own for three days and will not be part of United's squad to face Chelsea at Stamford Bridge on Saturday evening.Perhaps the most damning thing about Ronaldo's miserable trudge down the touchline on Wednesday evening is that the Old Trafford crowd barely noticed.
Ronaldo cut a frustrated figure on Wednesday night (Photo: OLI SCARFF/AFP via Getty Images)
The majority of the 73,677 in attendance were far too wrapped up in United's performance, the best they had witnessed for a long time, to see Ronaldo slipping away into the night as his relationship with the club moved towards breaking point.
The exception was a gaggle of wide-eyed youngsters sitting on the front row next to the tunnel, holding their hands in the hope of a high-five. But Ronaldo walked straight past them. By the time the final whistle was blown a few minutes later and the crowd erupted in celebration of a 2-0 victory over Tottenham Hotspur, he was on his way to his car.
Ronaldo looked stony-faced as he walked down the touchline and into the tunnel, as if insulted by the thought of spending another second watching from the bench, seeing Marcus Rashford starting ahead of him and Anthony Elanga preferred as a substitute.He can always count on the sympathy of his enormous fan club, who will feel that the disrespect he showed to his team-mates and to Ten Hag was more than justified by the lack of respect shown to a player of his status. But there was precious little sympathy elsewhere — even before it emerged on Thursday evening that he had refused to come on as a substitute in the closing stages of the game.
One pundit after another lined up to say it was disrespectful to his team-mates, his manager and the club. Ten Hag told Ronaldo as much when, having been substituted, the forward left the stadium during a pre-season game against Rayo Vallecano in July. On that occasion, Ten Hag described the player's behaviour as "unacceptable". In defiance of that, Ronaldo walked off again on Wednesday night.
But this time, Ronaldo's team-mates didn't seem to notice. Or if they did notice, they didn't care. The post-match mood in the United dressing room was buoyant, such was the players' exuberance at the display against Tottenham. They didn't miss him on the pitch and they didn't miss him afterwards.
Ronaldo cast a shadow over United during the first weeks of Ten Hag's tenure: agitating for a transfer in the summer, missing the pre-season tour of Thailand and Australia (after being given time off for personal reasons), walking out on that friendly game against Rayo and then performing dismally (along with everyone else, it must be said) in that abject 4-0 defeat at Brentford before losing his place.
Ronaldo was not the only one to perform poorly against Brentford (Photo: Catherine Ivill/Getty Images)
His United career has not recovered from that show of dissent. Indeed, it has not recovered from his lost summer of disillusionment and solo training.
He has started just two Premier League matches under Ten Hag. The first was away to Brentford in August, when the coach was so appalled by the team's lack of spirit and work rate that he ordered them all to report the next day and complete the 13.8km they had been outrun by their west London opponents. The manager joined in for good measure, too. The second was the 0-0 draw with Newcastle on Sunday, in which United looked short of ideas until Ronaldo, shaking his head, made way for Rashford in the closing stages.Ronaldo has started games in the Europa League, converting a penalty against FC Sheriff, and has at times looked lively as a substitute, coming off the bench to score the winning goal at Everton recently. But he looks increasingly like an uncomfortable bit-part player in a team where the centre-forward — as Ten Hag explained with reference to Rashford both before and after Wednesday's game — is required to bring dynamism, speed, energy and work ethic as well as a goalscoring threat.United, by contrast, have slowly but surely begun to recover under Ten Hag. Their supporters have seen enough false dawns in the post-Ferguson years to exercise caution — and there hasn't yet been a great deal of the fast-paced, free-flowing football Ten Hag wants them to play — but in terms of organisation, resilience, spirit, energy and attacking verve, the performance against Tottenham was a real step forward.
And here we come back to Van Nistelrooy. United fans still revere the Dutch forward, lauding him from the terraces more than 16 years after he left the club, but the point here is less about the goalscoring phenomenon he was and more about the sullen, divisive, fractious figure he became during his unhappy final months in Manchester.
Van Nistelrooy was still a prolific centre-forward, scoring 21 Premier League goals in that 2005-06 that season, but he had become a problem. The team was in a state of transition and, rather than inspire his younger team-mates, he was felt to be undermining them. His attitude towards Ronaldo, in particular, was troubling.
United's supporters caught glimpses of it on matchdays. They would see Van Nistelrooy vent his frustration when Ronaldo dallied too long on the ball or tried one trick too many rather than delivering the crosses. Many of those fans shared that frustration, as did some of his team-mates. The young Ronaldo, all fancy footwork and stepovers, had that effect on most people in those days, but Ferguson felt that Van Nistelrooy, in particular, inhibited him.
The tensions between Van Nistelrooy and Ronaldo bubbled over on the training ground and in the dressing room. The pair traded insults and very nearly exchanged blows in training in January 2006 in the unhappy aftermath of a derby defeat by Manchester City, in which Ronaldo was sent off. Van Nistelrooy thought his young team-mate was all style and no substance. And he wasn't afraid of letting him know.
Eventually, it became untenable. Ferguson felt Van Nistelrooy slowed the team down and had begun to have an adverse effect on team spirit, so he sold him to Real Madrid and built a new forward line around Ronaldo, Wayne Rooney and Louis Saha. Almost overnight, Ronaldo began to blossom into a world-class forward and, ultimately, one of the greatest players to play the game.
Even now, in the twilight years of his career, Ronaldo can do things that Rashford cannot dream of. But even at the peak of his powers, he was not the high-pressing, defence-stretching, all-action centre-forward that this United manager requires. And he certainly isn't at the age of 37, discontented, without a proper pre-season behind him and struggling to build up any kind of rhythm or match-fitness.
Disrespectful as it was, Ronaldo's petulance on Wednesday night didn't hurt United. It overshadowed the victory to a degree but, if anything, it underlined how, having been terribly reliant on his goals last season, they are finally beginning to look like a football team without him.
If it was intended as a challenge to Ten Hag's authority, it looked like pretty ill-conceived. The manager's authority has never looked stronger.
This was a point Rio Ferdinand missed in a post-match debrief on his YouTube channel Five. Ferdinand seemed bewildered that his former team-mate had been left out — "My only thought could be that Cristiano is being saved for the weekend against Chelsea" — and suggested Ten Hag had given himself a problem by keeping Ronaldo against his wishes in the summer and then failing to pick him regularly.
Ferdinand's interpretation overlooked one inconvenient truth: Ten Hag was willing to let Ronaldo go in August, once he had begun to appreciate the tactical and man-management challenges of trying to reintegrate a fading superstar who appeared either unwilling or unable to grasp what Ten Hag (like Ralf Rangnick previously) was telling him about counter-pressing. This view solidified with Ronaldo's performance in the 4-0 defeat at Brentford on August 13.
The timing didn't help, late in the transfer window, and neither did the United hierarchy's concern about losing such a high-profile player and commercial asset, particularly as they were struggling to land their own top targets in the transfer market. But by mid-August, they were open to offers.
Long before the Brentford tipping point, Ronaldo's agent Jorge Mendes had been offering him to leading clubs across Europe. The Athletic revealed a meeting with Chelsea owner Todd Boehly in Portugal in June. As well as Barcelona, Bayern Munich and Chelsea, the agent approached Borussia Dortmund, Napoli and even Sporting Lisbon, where Ronaldo began his career. Some conversations went further than others, but the only firm offer came from Saudi Arabian champions Al-Hilal.
This can be hard to accept for those — which include some of Ronaldo's former team-mates, like Patrice Evra — who accuse Ten Hag of disrespecting the five-time Ballon d'Or winner. Ronaldo was not exactly a player in demand this summer.
The mind goes back to that video of a Real Madrid fan confronting club president Florentino Perez in a hotel lobby in August, urging him to re-sign Ronaldo. "Again?" Perez asked. "Thirty-eight years old." With that, he raised his hand dismissively as he walked off.
In fact, Ronaldo is 37 — and few elite footballers have appeared more immune to the passing of time — but you could see Perez's point. Real had just won another Champions League title with Luka Modric (then 36, now 37) in the team, but the Croatia midfielder is high-output, low-maintenance, less likely to be personally affronted if the coach substitutes him or prefers a less established player in the starting line-up.
Ronaldo is different "because of how big he is, how much an icon he is, how much of a superstar he is," as Ferdinand put it. But that is part of the difficulty. He is no longer the player whose performances won five Ballon d'Or awards, but he still appears to expect the status that those achievements gave him.
Never mind the respect United showed him by presenting him with an award at the weekend for scoring his 700th goal at club level. Ronaldo left Old Trafford that day indignant at being substituted.
Ronaldo and Ferguson celebrate the Portugal striker's 700 club career goals (Photo: Ash Donelon/Manchester United via Getty Images)
It was Ferguson who gave him that award on the pitch, smiling as he did so; no doubt recalling happier times at a club which has endured nine largely miserable years since his retirement.Like many others, Ferguson was seduced by the thought that Ronaldo's return last year would herald a new golden era, but it hasn't.If anything, it has underlined another truth from the glory days: that no player is bigger than the club.There were instances when Ferguson would push certain boundaries in support of one star player or another — and that certainly included Keane and Van Nistelrooy at the height of their powers — but as the years passed and their on-pitch contribution faded, their mood darkened, tensions rose and their position became untenable.That seems to be the stage Ronaldo is at now: lobbying for a move, performing indifferently, resorting to petulant behaviour and now banished from a first-team squad that seems ready to leave him behind.His statement on Thursday night evoked his early days at Old Trafford. "I started very young, the older and most experienced players' examples were always very important to me. Therefore, later on, I've always tried to set the example myself for the youngsters that grew in all the teams that I've represented. Unfortunately that's not always possible and sometimes the heat of the moment gets the best of us.""Giving in to the pressure is not an option. It never was. This is Manchester United, and united we must stand. Soon we'll be together again."Ferdinand suggested that Ten Hag would have a big decision to make in January or at the end of the summer but, barring a dramatic change of mood, it appears Ronaldo has made the coach's mind up for him — just as Van Nistelrooy did for Ferguson with his treatment of a young Ronaldo a generation ago. Maybe it's all part of the circle of Old Trafford life.
USMNT fan confidence index: Dismal pre-World Cup window magnifies worries
By Jeff RueterSep 29, 2022 The Athletic
---
In the interest of providing another data point to assess the U.S. men's national team's preparations for the 2022 World Cup, The Athletic presents the fifth installment of the USMNT fan confidence index. After the final whistle in Murcia, we asked readers to fill out a form ranking their confidence in each position group over the past two windows, as well as their confidence in the team's preparedness for the tournament. For each position, we also asked for the name of one player who wasn't involved in the last six qualifiers that they would like to see in November. Readers were asked to rate their confidence on a 1-to-5 scale, with 1 representing "not at all confident" and 5 meaning "extremely confident." These totals were converted to corresponding percentages: 1 getting 0.01%, 2 at 25%, 3 at 50%, 4 at 75% and 5 a perfect 100%. The mode will also be highlighted to showcase which rating was most common among the 868 USMNT fans which took the survey. You can revisit the previous edition from April to see just how much the mood has changed after 282 scoreless minutes. Full results at the bottom.
---
Goalkeeper
Sean Johnson, Gabriel Slonina, Zack Steffen, Matt Turner
| | OCT. '21 | NOV. '21 | JAN. '22 | MARCH '22 | SEPT. '22 |
| --- | --- | --- | --- | --- | --- |
| Score | 78.60% | 78.00% | 76.30% | 60.70% | 66.50% |
| Mode | 4 (566/932) | 4 (286/453) | 4 (412/637) | 4 (277/654) | 4 (469/868) |
Goalkeeper has been one of the least volatile groups of the entire pool this cycle, both in terms of the players selected in the squad and fans' assessment of their performance. However, there has been plenty of change with the starting role. The U.S. entered this World Cup qualification cycle with Zack Steffen fastened to the top of the depth chart. However, injuries and form opened the door for Matt Turner, who impressed in his opportunities. Now, even with Steffen unavailable due to injury in September, the fans' rating of the group seemed unbothered by his absence.
For most of qualifying, it seemed like these finals months would find Steffen and Turner in a dead heat to start in Qatar. Now, the only close shave may be if Turner embraces tradition and shaves his head before the tournament.As for the rest of the depth chart, Ethan Horvath and Sean Johnson figure to be in a dead heat for the third goalkeeper spot if Steffen is healthy in November. Having been sold to Chelsea this summer and remaining with the Chicago Fire on loan this year, Gabriel 'Gaga' Slonina led the write-in ballot with 190 votes — with many adding a note that the exposure to a World Cup would be beneficial to the anointed goalkeeper of the future.
Right back
Reggie Cannon, Sergiño Dest, Joe Scally, DeAndre Yedlin
| | OCT. '21 | NOV. '21 | JAN. '22 | MARCH '22 | SEPT. '22 |
| --- | --- | --- | --- | --- | --- |
| Score | 72.30% | 74.80% | 75.30% | 73.3% | 61.10% |
| Mode | 4 (493/932) | 4 (234/453) | 4 (329/637) | 4 (370/654) | 4 (369/868) |
There are two ways you can look at the steep drop which this group suffered in the latest poll, and both feel entirely fair.
The first would say that given the team's poor form in the final matches before the tournament, just about every position group would look worse. The numbers bear this theory out: the only position which didn't see a significant dip in its confidence rating is the goalkeeper corps.
The second is that all three players who featured prominently in qualifying (Cannon, Dest and Yedlin) have arguably seen their club situations get less favorable over the past twelve months. Dest was essentially forced out of FC Barcelona and is a rotational figure at best with AC Milan. Cannon had a difficult first full year with Boavista and is now playing as a wide center back in a back three. While Yedlin is finally getting regular starts again with Inter Miami, it required him to end an eight-year stay in Europe as he left Galatasaray.
Even overlooking the club situations, this group did little to alleviate the concerns about this team's chance creation. If Antonee Robinson is ruled out for any reason and Dest is needed to log significant minutes on the left, neither Cannon nor Yedlin has provided a similar forward threat for the national team. Scally represents the relative unknown, as he's been seldom used under Berhalter despite strong regular play with Borussia Mönchengladbach. Shaq Moore led the write-in ballot with 52 votes, as he made a similar move to Yedlin's by joining Nashville SC over the summer.
Center back
Cameron Carter-Vickers, Aaron Long, Mark McKenzie, Erik Palmer-Brown, Chris Richards, Walker Zimmerman
| | OCT. '21 | NOV. '21 | JAN. '22 | MARCH '22 | SEPT. '22 |
| --- | --- | --- | --- | --- | --- |
| Score | 62.70% | 67.60% | 66.50% | 69.6% | 29.50% |
| Mode | 4 (401/932) | 4 (222/453) | 4 (304/637) | 4 (336/654) | 2 (371/868) |
Woof.While it wasn't as positive as other position groups, few areas of the pitch received as consistent of marks during qualifying as the center backs. There wasn't a ton of experimentation throughout the fourteen matches, as Berhalter mostly entrusted a core anchored by Chris Richards, Miles Robinson and Walker Zimmerman.Since March, Robinson suffered a season-ending Achilles tear. Richards made a move to Crystal Palace, where he's been out with an injury and wasn't making starts before his absence. Zimmerman is still at the heart of Nashville's backline, but has made some crucial mistakes with his passes for club and country alike. As it stands, only Zimmerman is a certainty to make the World Cup roster.
Aaron Long started each of the September friendlies, but experienced issues with his distribution and struggled to cover wider areas of the back line whenever the right back was making a recovery run after a turnover. Mark McKenzie somehow looked even shakier, perhaps desperate to make his case after being left low on the pecking order throughout much of the past year. If Richards isn't 90-minutes fit by November, Tim Ream would appear to be the top option based on current form and received 186 write-in votes. However, his lack of mobility next to Zimmerman would be a serious liability against nimble opponents.
There are so many questions left unanswered, but unlike most of those, few have arisen so late in the cycle as the United States center back crisis. Perhaps James Sands and Cameron Carter-Vickers will help alleviate concerns with strong play in the Scottish Premiership. However, it's one of the program's two biggest problem areas heading into November, and the survey respondents know it.
Left back
George Bello, Antonee Robinson, Sam Vines
| | OCT. '21 | NOV. '21 | JAN. '22 | MARCH '22 | SEPT. '22 |
| --- | --- | --- | --- | --- | --- |
| Score | 61.90% | 57.80% | 68.60% | 64.3% | 48.20% |
| Mode | 4 (386/932) | 3 (198/453) | 4 (307/637) | 4 (298/654) | 3 (378/868) |
While most folks left the September window having more questions than answers about this team, one thing was abundantly clear: there isn't a dependable second option behind Antonee "Jedi" Robinson.
As neither George Bello nor Sam Vines have made convincing cases at the international level after moves abroad, this situation could enhance the odds of Scally making the roster. The former New York City FC academy product can play on either side of the backline and has become a regular starter for Mönchengladbach in the Bundesliga. Scally was the only write-in option to get even modest consideration, notching 21 votes. All told, Dest may be the backup option on the left, as Cannon, Scally and Yedlin have all seen more run-out on the right.
To paraphrase Max von Sydow, ​"Without Jedi, there can be no balance in the defense."
Defensive midfield
Kellyn Acosta, Tyler Adams, Johnny Cardoso
| | OCT. 21 | NOV. '21 | JAN. '21 | MARCH '21 | SEPT. '21 |
| --- | --- | --- | --- | --- | --- |
| Score | 67.70% | 72.40% | 78.00% | 79.5% | 60.10% |
| Mode | 4 (414/932) | 4 (233/453) | 4 (313/637) | 4 (332/654) | 4 (365/868) |
As was the case throughout qualifying: this group's rating rises and falls due to Tyler Adams' performances alone.
This group's rating rose in each successive window, as Adams stayed healthy and in form while Kellyn Acosta assumed the mantle of capable understudy. Adams played all 180 minutes of the September friendlies; while he proved adept at timing and weighing the through ball over the Saudi Arabian back line, he was also caught out of position far more often than usual against Japan. Having debuted for the U.S. back in 2017, Adams will enter the World Cup with 32 caps to his name. Acosta got his minutes further up in the midfield, while Johnny Cardoso didn't play up to the level in his cameo against Japan.
James Sands led the write-in ballot with 28 votes. It's Hhrd to imagine anyone but Adams or Acosta playing the role in the World Cup.
Central midfield
Kellyn Acosta, Luca de la Torre, Weston McKennie, Yunus Musah, Cristian Roldan, Malik Tillman
| | OCT. '21 | NOV. '21 | JAN '22 | MARCH '22 | SEPT. '22 |
| --- | --- | --- | --- | --- | --- |
| Score | 67.40% | 76.10% | 80.80% | 80.5% | 61.70% |
| Mode | 4 (428/932) | 4 (250/453) | 4 (321/637) | 4 (370/654) | 4 (397/868) |
Yunus Musah was certainly missed, with Luca de la Torre trying to emulate his more progressive midfield role in the loss to Japan. While the Celta Vigo midfielder was tidy at times, he did little to create chances or advance the ball to the attackers ahead of him. Acosta started against Saudi Arabia, enabling Weston McKennie to run into the attacking area more often to keep the ball further up the pitch.
As has been the case throughout the past year, Musah and McKennie will start with Adams in the ideal Berhalter midfield. Worryingly, however, few of the auxiliary options have looked as strong over the past few months as they did last year. Leading write-in vote getters Eryk Williamson, Gianluca Busio and Djordje Mihailovic (each between 20 and 25 nominations) have each had success at various points of the past six months, but none are obvious upgrades over de la Torre.
Cristian Roldan is returning from a groin injury at the right time to see the field in Seattle's final two regular season matches and could return to roster contention for the U.S. Still, what once appeared to be a deep area of the field is worrying thin on impact performers.
Winger
Brenden Aaronson, Paul Arriola, Jordan Morris, Christian Pulisic, Giovanni Reyna, Timothy Weah
| | OCT. '21 | NOV. '21 | JAN '22 | MARCH '22 | SEPT. '22 |
| --- | --- | --- | --- | --- | --- |
| Score | 86.30% | 88.10% | 75.10% | 89.1% | 70.50% |
| Mode | 5 (504/932) | 5 (267/453) | 4 (344/637) | 5 (396/654) | 4 (449/868) |
Similarly to the midfield, the USMNT's wide attackers have had a brighter gleam in past windows. The lone positive here may be Brenden Aaronson, who has handled the transition from RB Salzburg to Leeds better than many could have reasonably expected. He (like the rest of the team) was unable to catalyze much against Japan, but his work rate was a sight for sore eyes in an otherwise languid performance by the U.S. Paul Arriola had some nice interplay with Jesús Ferreira and Ricardo Pepi after coming off the bench against Saudi Arabia, and has had a fine season with FC Dallas.
From there, we're back to the list of players in difficult club situations. Christian Pulisic didn't get his desired loan away from Chelsea, and while there's a clear role for him in Graham Potter's system, Potter has preferred Raheem Sterling there in his first couple of matches. Gio Reyna was forced to exit the Saudi Arabia match in the 30th minute with a muscle strain. While that injury alone shouldn't hamper his World Cup hopes, we just haven't seen enough of him over the past year to know where he'd fit best in Berhalter's team — or if he starts at all.
Timothy Weah missed this camp with a foot injury, but should return soon for Lille. Jordan Morris struggled to make an impact against Japan (may as well turn that phrase into a drinking game) and was overlooked from the bench when Reyna was injured. It could be reading too much into one change, but it feels as though Arriola has the inside track on a roster spot over the Seattle homegrown.
No alternative received more than Konrad De La Fuente's 15 votes, despite the winger having been a bit-part player thus far at Olympiacos.
Striker
Jesús Ferreira, Ricardo Pepi, Josh Sargent, Haji Wright
| | OCT. '21 | NOV. '21 | JAN. '22 | MARCH '22 | SEPT. '22 |
| --- | --- | --- | --- | --- | --- |
| Score | 52.90% | 44.40% | 30.00% | 25.9% | 16.10% |
| Mode | 3 (484/932) | 3 (223/453) | 2 (287/637) | 2 (337/654) | 1 (460/868) |
The trend is, to say the least, not great. While they may not be scoring goals, the strikers have extended their own record for the lowest confidence rating of any group in the exercise's five installments.
The United States won't be facing Grenada in this World Cup, which makes it hard to transfer Jesús Ferreira's four-goal glut against the Spice Boys to the biggest stage. Haji Wright buried a penalty against fellow qualifier Morocco, but wasn't called in for the September friendlies. Ferreira led forwards with 76 minutes this past window, while Ricardo Pepi had 59 and Josh Sargent played 45 minutes after a year-long absence from the national team. None looked particularly threatening, though Pepi at least kept the Saudi Arabian defense honest as he is less likely to track back and join into the midfield than Ferreira. That spacing may be vital for a U.S. team which looks likely to be dared to beat a low defensive block, as they've struggled to break one down for much of the Berhalter era.
Leading all vote-getters by a comfortable margin, Jordan Pefok (a staggering 412 mentions from 868 total ballots) was left on the outside of this camp. This, despite logging three goals and two assists for Bundesliga-leading Union Berlin after making a summer move away from Young Boys. Given the younger trio's struggles at the international level, it's hard to grasp just why Pefok wasn't given another look in the September camp.
At this stage, fans and writers alike can be forgiven for expecting that any goals at the World Cup are likely to come from other areas of the pitch.
---
Preparedness and predictions
Ready or not, here the World Cup comes. The United States doesn't have another tune-up friendly between now and the opener in Qatar against Wales on November 21, leaving other factors to play a role in deciding Berhalter's final roster.
Before we look at a pair of "state of the program" questions, it's worth remembering what the expectations for this World Cup were among the 654 fans surveyed in the immediate aftermath of qualifying.
Expectations for World Cup as of March '22
| OUTCOME | VOTES | % OF 654 |
| --- | --- | --- |
| Qualifying was enough | 3 | 0.5 |
| Narrowly miss the knockout | 21 | 3.2 |
| Out in Round of 16 | 352 | 53.9 |
| Quarterfinalist | 269 | 41.2 |
| Semifinalist | 7 | 1.1 |
| Runners-up | 0 | 0 |
| World Cup champion | 1 | 0.2 |
Even after a bleak defeat against Costa Rica in what was essentially a dead rubber matchup, 96.3% of readers expected the team to advance. Granted, the poll was conducted before the U.S. was drawn into a balanced group alongside England, Iran and Wales. Still, the talent and performances after the initial window left the fanbase with hope.
Now, let's look at the current state of things…
Do you think the U.S. is prepared for the World Cup?
Yes
2.70%
Hard to say
19.80%
No
77.50%
Needless to say, the September window left fans with few happy feelings.
There's been a statistic floating around that the United States had won its three most recent send-off matches before the draw against Saudi Arabia. The unspoken part: the most recent defeat had come in…2002, ahead of the quarter-final run which is the program's greatest World Cup performance in the modern era. Mere weeks before the tournament kicked off, the United States hosted the Netherlands at Gillette Stadium and were on the wrong side of a 2-0 scoreline. (Another fact from that game: Berhalter came off the bench in the 41st minute, replacing Jeff Agoos.)
Still, it would be a folly to assume that history will repeat itself. At this point, fans are wondering if there will be a knockout round match to stress over at all.
Where do you think the United States will finish in World Cup Group B (USA, England, Iran, Wales)?
Where will the U.S. finish in Group B?
First
0.80%
Second
24.20%
Third
52.90%
Fourth
22.10%
Say what you will about the importance of friendlies — even after missing the 2018 tournament, there are few fond feelings among the fanbase's diehards heading into the World Cup.
USL CHAMPIONSHIP PLAYOFF TIERS: FAVORITES, DARK HORSES, AND MORE
OCTOBER 19, 2022 BY JOHN MORRISSEY Backheeled.com
QUICK HITS
It's time for the postseason in the USL Championship! Not all playoff teams are created equal, though
Ahead of this weekend's opening round of games, we're dividing the playoff field into tiers
© David R. Lutman/Special to Courier Journal, Louisville Courier Journal
It's time for the postseason in the USL Championship, but not all playoff teams are created equal. Who's for real, who could make a run, and who's just lucky to have made the cut?Let's talk about that.
THE FAVORITES
San Antonio FC: Champions of the Western Conference and the overall points leader in the regular season, San Antonio boasts an elite defense a great goalkeeper in Jordan Farr and a deep group of forwards. Their conservative style of soccer is built for a single elimination format. They're the favorites.
Louisville City FC: Home-field advantage until a potential title game means a lot for Louisville; no club had a better record at home in 2022. Their new back three is sharp, too, and it just might be this team's year after a title drought that dates back to 2018.
Tampa Bay Rowdies: Last year's Eastern Conference champions finally have their star striker Sebastian Guenzatti scoring goals again and they've settled on a consistent backline. No team in the entire USL had a better goal difference in the regular season than the Rowdies.
THEY COULD DO IT!
Memphis 901 FC: This club nearly nabbed the East's top seed, finishing four points behind Louisville. They're well-organized in a 4-2-3-1, underrated forward Phillip Goodrum nearly won the Golden Boot, and the defense has been good even while dealing with injuries. Still, Memphis needs to prove they're elite.
San Diego Loyal: The Loyal have the most dangerous offense in the USL and their midfield trio of Alejandro Guido, Jack Blake, and Charlie Adams is wildly creative. San Diego's defense is suspiciously leaky, but they beat San Antonio in the regular season and could repeat the trick.
Sacramento Republic: Having reached the U.S. Open Cup final, Sacramento have proven their tournament mettle. Attacking is a red flag, but a flexible 4-2-3-1 that Mark Briggs debuted in the final week could help the final third play finally match the quality this team has consistently shown in defense.
Birmingham Legion: The Legion have a self-defeating tendency to play elite defensive midfielder Anderson Asiedu out of position as a winger and they'll often sit back instead of pressing defensively. But when they do go aggressive, they're a very formidable team. Enzo Martinez is a game-changer; he can win a match in a single moment.
DARK HORSES
New Mexico United: Head coach Zach Prince regularly changed systems in 2022, but the 4-4-1-1 that he landed on towards the end of the year balances attacking talent and conservative fullback play. The expected goals data hates New Mexico, but their hard-nosed style leaves the door open for a playoff run.
Rio Grande Valley FC: No team in the USL earned more points than RGV in the last ten games of the season. Midseason pickups like forwards Christian Pinzon and Jonas Fjeldberg and fullback Akeem Ward add electricity in front of a stingy defense, and H-E-B Park is a fortress.
Detroit City FC: Le Rouge allowed the second fewest goals in the East, and Antoine Hoppenot can be the man for a team making a playoff run. Defensive injuries and general offensive inconsistency hold Detroit back, though.
TRY AGAIN NEXT YEAR
Pittsburgh Riverhounds: The Riverhounds have struggled against elite competition this year and regularly underperform with the most talented roster in the East. Bob Lilley has a sterling reputation, but he needs to prove his tactical chops in 2022.
Miami FC: Anthony Pulis has done a great job to get Miami in the playoffs in his first season, but the offense is lacking with just 47 goals in the regular season. Their defense is strong, but a first round Rowdies matchup is brutal.
Colorado Springs Switchbacks: The Switchbacks' defense is the worst in the playoff field by a distance and their offense has been gutted since Hadji Barry's transfer to Egypt.
Oakland Roots: Noah Delgado taking charge in the middle of the season and taking the Roots to the playoffs is a lovely story, but Oakland doesn't have the balance to make a run. The midfield is dangerously thin.