MLS Finals LAFC vs Philly Union Sat 3:30 pm FOX
The participants in the 2022 MLS Cup final are set, and for the first time since 2003, the top seed in each conference the 2 best records in MLS– the Philadelphia Union in the East and LAFC in the West — will square off. MLS Finals Preview really comes down to one team that bought its players LAFC (Carlos Vela, Crisitan Arango, Kellyn Acosta, Chiellini, Gareth Bale) with former US National Team defender and German taught coach Steve Cherundolo vs a Philly Union team led by the best new American coach in the game -2 time MLS Coach of the Year Jim Curtin and a Philly team that has been built mostly using home-grown players that have come from their academy system. (Remember Brenda Aaronsson is a Philly Union homegrown as is his younger brother. Philly also has the best GK in the game and 3 time Goalkeeper in the League in Andre Blake. MLS GK of the year Andre Blake working out in LA before Sat's Championship game (see GK section below in the OBC.) As for a pick – I love LAFC especially at home as I have experienced the 3252 cheering section and it can be intimidating. But I just have this feeling that its Philly's time – and part of me really wants to see the MLS team that builds from within (thusly helping to grow American's via their Academy) and that's Philly. So I am picking a 2-1 Philly win. Though I am hoping its 3-2 Philly.
Indy 11 & USL Sun 8:30 pm ESPN+
Great to see former Carmel FC GK Coach and Indy 11 Goalie Jordan Farr is headed to the USL Conference Finals with his #1 Seed In the Western Division San Antonio vs Colorado Switchbacks Sunday night on ESPN+ at 8:30 pm. In the East what else – longtime rivals Louisville will face the Tampa Bay Rowdies Sat at 7:30 pm on ESPN+. The finals are next Thurs night on ESPN2. USL Playoff Bracket
Games Overseas to Watch This Weekend
So Leeds United had a huge win at Liverpool last weekend here is the response from Leed's beleaguered American Manager Jesse Marsch who well may have saved his job with the the win here's the great saves by Leed's GK Illan Meslier to be Liverpool at Anfield to to protect help that win. The next to the last weekend of league play before the World Cup features Leeds United hosting Bournmouth at 11 am Sat on Peacock, while Man City is hosting American's Jedi Robinson and Tim Ream (who should be on the US World Cup team by the way) and Fulham at 11 am on USA Network. Sunday we get Chelsea and Pulisic hosting league leader Arsenal at 7 am on USA, followed by Tottenham hosting Liverpool at 11:30 on USA. American Jordan Pefok (who should also be on the US squad) and German League leaders Union Berlin travel to Bayer Leverkusen at 10:30 am Sun on ESPN+, while Juventus minus the injured McKinney will host Inter Milan at 2:45 pm on CBSSN or Para+. Of course the US Ladies play Germany Thurs at 7 pm on FS1 and next Sun 5 pm on ESPN before the USL Championship game at 8 pm next Sun on ESPN2.
USA Women Play Thur/Sun vs Germany, US Men Roster Reveal Thurs
USWNT 24-player roster vs. Germany
Goalkeepers: Adrianna Franch (Kansas City Current), Casey Murphy (North Carolina Courage), Alyssa Naeher (Chicago Red Stars).
Defenders: Alana Cook (OL Reign), Crystal Dunn (Portland Thorns FC), Emily Fox (Racing Louisville FC), Naomi Girma (San Diego Wave FC), Sofia Huerta (OL Reign), Hailie Mace (Kansas City Current), Becky Sauerbrunn (Portland Thorns FC).
Midfielders: Sam Coffey (Portland Thorns FC), Lindsey Horan (Olympique Lyon, FRA), Taylor Kornieck (San Diego Wave FC), Rose Lavelle (OL Reign), Kristie Mewis (NJ/NY Gotham FC), Ashley Sanchez (Washington Spirit), Andi Sullivan (Washington Spirit).
Forwards: Ashley Hatch (Washington Spirit), Alex Morgan (San Diego Wave FC), Mallory Pugh (Chicago Red Stars), Megan Rapinoe (OL Reign), Trinity Rodman (Washington Spirit), Sophia Smith (Portland Thorns FC), Alyssa Thompson (Total Futbol Academy).
NWSL Final Has Record TV Audience.
The largest audience to ever watch an NWSL game almost 1 million viewers watched Saturdays Championship game on Sunday afternoon a 71% increase on last year. Hopefully this will lead CBS to put more games on CBS and CBS Sportsnetwork rather than just Paramount plus next year. Especially leading into World Cup year where the most of the US players play. NWSL League MVP Sophia Smith lands the Winner for Portland as they beat Kansas City 2-0 on CBS Sat night to win the NWSL Championship in front of nearly 18K in Washington DC. See stories in the OBC.
Champions League Draw Mon
Wow Champions League never disappoints. We are down to the final 16 with the draw for the knockout stages on Monday. Some huge games on the final matchday as Tottenham came from behind late to top Marsielle. Napoli romped over supposed group favorites Liverpool and Ajax by a combined 14-4 over three matches, quickly clinching top spot in Group A. Club Brugge were nearly as exciting and creative in winning their first three matches and quickly clinching advancement. LaLiga crashed and burned, with three of its four teams failing to advance — including not only Atletico Madrid but also Barcelona, who laid down huge chunks of future revenue to upgrade their team and contend again. In solidarity with their Super League brethren, Juventus fell apart as well.
World Cup – 3 Weeks
Can you believe it – -the World Cup in Qatar is just 3 weeks away now! Tons of guys getting hurt here late – including some American's like McKinney and Luca De La Torre and Matt Turner. While defending Champs France's Kante and Pogba are out.
CARMEL FC PLAYER SIGNS TO PLAY COLLEGE SOCCER
Carmel FC Director Juergen Sommer congratulates JD Slivinski on signing his letter of intent to play college soccer for The University of Saint Francis Ft. Wayne. Huge congrats JD !!
Carmel FC Goalkeepers Training – We'll start Indoor Training at the Badger Fieldhouse on Wednesday nights in December
U11 5:30, U12 & U13 6:30 and U14/Highschool 8:30 pm.
Carmel FC Goalkeeper Coach Noelle Rolfsen (blue) has led her Marion University Knights to 15-0-2 mark clinching the Crossroads League Regular Season title. She made 6 saves in the Final game Wednesday. The #2 Ranked Knights host the League Quarter Finals Sat at home. Sat 7:00 pm — #1 MU v #8 GO (at Marian U) on MyIndy TV 23 — Video ($) | Live Stats
BIG GAMES ON TV
Sat, Nov 5 (Americans in parenthesis)
9:30 am ESPN+ Bayern Muchen vs Mainz
10:30 am ESPN+ Dortmund (Reyna) vs Bochum
11 am USA Man Cty vs Fulham (Robinson, Ream)
11 am Peacock Leeds United (Adams, Aaronson, Marsch) vs AFC Bournemouth
4 pm ESPN+ Barcelona vs Almeria
4 pm FOX LAFC vs Philly Union MLS Finals
7 pm My Indy TV 23 Marion U (GK Noelle Rolfsen) vs
7:30 pm ESPN+ Louisville City vs Tampa Bay Rowdies
Sun, Nov 6
7 am USA Chelsea (Pulisic) vs Arsenal
8 am ESPN+ Atletico Madrid vs Espanyol
10:30 am ESPN+ Bayer Leverkusen vs Union Berlin (Pefuk)
11:30 am USA Tottenham vs Liverpool
2:45 pm Para + Juventus vs Inter Milan
8:30 pm ESPN+ San Antonio (Jordan Farr GK) vs Colorado Springs
Thur, Nov 10
7 pm FS1 USWNT vs Germany
Sun, Nov 13
5 pm ESPN USWNT vs Germany
8 pm ESPN2 USL Finals
Sun, Nov 20
11 am Fox World Cup Starts
Mon, Nov 21
8 am FS1 England vs Iran
2 pm Fox USA vs Wales
Mon, Nov 22
11 am Fox Mexico vs Poland
Soccer Saturday's are every Sat 9-10 am on 93.5 and 107.5 FM with Greg Rakestraw
CARMEL FC PLAYERS : Winter Players League (WPL) – Badger Indoor Fieldhouse
As the fall season comes to a close over the next month, we wanted to let you know that we will be launching an indoor soccer league over two six week sessions within our new Badger Fieldhouse. Games will be played on either Friday night ( 6pm to 10pm) or Sunday afternoon (1pm-5pm) depending on age groups: U8s, U9&U10, U11&U12, U13-U15 and U16+ (Coed Teams allowed). Referees for each game, 50 minute games, 5v5, 7v7 and 9v9 matches.
Session One (6 weeks): Jan 6th, 13th, 20th, 27th / Feb: 3rd, 10th
Session Two (6 weeks): Feb 17th, 24th / Mar 3rd, 10th, 17th, 24th
Registration Information coming shortly, gather teammates and be ready to play!
Also get your Game Picking Skills sharpened as Carmel FC might have an official World Cup Pool.
===================RackZ BAR BQ ====Save 20% ======================
AFTER YOUR PRACTICE AT BADGER FIELD
Try out the Best BarBQ in Town right across the street (131st) from Northview Church & Badger Field on the corner of Hazelldell & 131st. RackZ BBQ
Save 20% on your order
(mention the ole ballcoach)
Check out the BarBQ Ribs, pulled Pork and Chicken, Brisket and more. Sweet, Tangy or Spicy sauce. Mention you heard about it from the Ole Ballcoach — and Ryan will give you 20% off your next meal. https://www.rackzbbqindy.com/ Call ahead at 317-688-7290 M-Th 11-8 pm, 11-9 Fri/Sat, 12-8 pm on Sunday. Pick some up after practice – Its good eatin! You won't be disappointed and tell 'em the Ole Ballcoach Sent You!
=====================RackZ BAR BBQ ======Save 20% ======================
MLS Finals Sat 4 pm Fox
10 big questions ahead of MLS Cup 2022
Bandwagon guide to MLS Cup: To root for Philadelphia Union or LAFC?
How LAFC & Philadephia Union built MLS Cup-Rosters
Power Rankings: Where did your team end the 2022 regular season?
LA Galaxy defender Julián Araujo talks World Cup, humble beginnings
Another El Tráfico? USC football blocks parking for LAFC fans attending MLS Cup
MLS Cup: Ranking every Major League Soccer championship game

MLS Cup playoffs: Philly, LAFC advance to championship game as top seeds prevail 23hJeff Carlisle
– Report: LAFC reach first MLS Cup after thrashing Austin
– Report: Philly come back to defeat NYCFC, win Eastern Conference title
Top Seed Philly Advances to Finals – Yahoo Sports
What's driving MLS' reported playoff revamp? 4dESPN
2022 MLS Cup playoffs: Fixtures, results and more 7dESPN
LAFC vs Philadelphia Union set for MLS Cup Final
Three big questions following Austin FC's 2022 season
USL Semis Sat/Sun night ESPN+
Playoff X Factors with 4 teams left – Backheeled.com
Congrats and Good Luck Sunday 8:30 pm ESPN+ Former Carmel FC GK Coach and Indy 11 Goalkeeper Jordan Farr
EPL
USA
USMNT Injuries Mount as WC Nears Henry Bushnell
USA Women
Goalkeeping
great saves by Leed's GK Illan Meslier to be Liverpool at Anfield
MLS GK of the year Andre Blake working out in LA before Sat's Championship game
Chelsea's GK Kepa is Player of Month
GKE in NSWL Champ Game as US Backup AD Franch Gives up an Easy
NWSL Finals
Portland Thorns ride the rise of Sophia Smith to an NWSL title Yahoo Soccer Henry Bushnell
GKE in NSWL Champ Game as Franch Gives up an Easy
Portland's success built around Smith and adaptability 2dJeff Kassouf
WORLD CUP
Champions League – draw Mon

Champions League last-16 Power Rankings: Can anyone stop Man City, Bayern? ESPNFC Bill Connelly
AC Milan, Leipzig take final last-16 places as PSG lose top spot
Spurs, Eintracht into Champions League last 16 as Liverpool beat Napoli
PSG pipped to top spot in Champions League group by rampant Benfica
Giroud fires AC Milan past Salzburg and into Champions League knockouts
Chelsea erase early deficit to beat Dinamo Zagreb in UCL finale
Chilwell's World Cup in severe doubt after injury
Man City conclude UCL group with win over Sevilla (video)
Five-star Real Madrid seal top spot with Celtic drubbing
Leipzig thrash Shakhtar to reach knockout stage
Tottenham, Frankfurt advance in CL; Bayern stays perfect
'Fantastic' comeback takes Tottenham into Champions League last 16 as group winners
Porto seal top spot, dump miserable Atletico out of Europe
Bandwagon guide to MLS Cup: To root for Philadelphia Union or LAFC?
By J. Sam Jones @J_SamJones ESPNFC Wednesday, Nov 2, 2022, 03:52 PM
first time in 19 years, the top teams in each of Major League Soccer's conferences have reached the MLS Cup final. Both teams are aiming for their first league title, and the respective paths the organizations took couldn't have been more different.Philadelphia Union's arrival to the final has been a long, steady climb. The Union qualified for the playoffs just twice in their first eight years. But starting in 2018, the club hit upon a formula of heavy reliance on its academy — Jack McGlynn is the latest to pass through and make an impact — combined with astute mining of the transfer market, picking up the likes of left back Kai Wagner and holding midfielder Jose Martinez, to become one of the most consistent performers in the league. The last three seasons have seen the Union finish no lower than third in the Eastern Conference, with the Supporters Shield being claimed in 2020.This season saw Philadelphia claim another Eastern Conference regular-season title, but with a twist. The Union's defensive backbone remained in place, setting an MLS record with just 26 goals conceded. But added to it was an attack that scored a league-best 72 goals, with Daniel Gazdag bagging 22 goals to go along 10 assists. EDITOR'S PICKS
By comparison, LAFC's march to the final has been more caffeine-infused. The Black-and-Gold were competitive from the moment they started play in 2018, winning the Supporters Shield a year later. A year after that, LAFC nearly claimed the CONCACAF Champions League in 2020, squandering a second-half lead against Tigres. There was the bump in the road that saw the team miss the postseason in 2021, but LAFC retooled with some astute pickups of their own, like holding midfielder Ilie Sanchez and right back Ryan Hollingshead.
There is a tendency to think this matchup boils down to whether LAFC can break down Philly's defense, and that will certainly be a factor. Philadelphia had the third-lowest possession percentage in the league at 43.6%, while LAFC had the 10th best at 51.1%, so this is a match where the Black-and-Gold figure to have more of the ball. LAFC's attacking trident of Cristian Arango, Denis Bouanga and Carlos Vela has shown it is adept at wearing opponents down, especially in the postseason.
But Philadelphia is plenty comfortable playing without the ball, and the fact that it still had the third-highest xG mark at 63.72 points shows how the Union are adept at creating — and exploiting — transition moments. That will be a huge challenge for LAFC, though their defense put up some impressive numbers as well. LAFC allowed the fewest shots on goal per game in the league at 3.4.Perhaps the more important factor will be if LAFC can find a way past Philadelphia goalkeeper Andre Blake. Blake won his third MLS Goalkeeper of the Year award last month, and ranked second in goals prevented (a measure of goals allowed vs. expected goals allowed) with a mark of 11.4. In terms of the eye test, Blake was brilliant against both FC Cincinnati and NYCFC.
Then there is home-field advantage. It's worth noting that the two teams finished level on points, but since LAFC had two more wins, they claimed the Shield — and home field for Saturday's final — instead of Philly, despite the Union's vastly superior goal differential.Since MLS went away from neutral venues starting in 2012, the home side has prevailed in seven of the 10 ensuing MLS Cup finals, though two of the defeats were via penalties. Banc of California Stadium figures to be an absolute cauldron, even with the 1 p.m. Pacific time kickoff.
Playing at home on such an occasion can create its own special kind of pressure, but LAFC is likely to embrace that tension, cheered on by the partisan crowd. That makes them a narrow favorite to prevail.
MLS Cup predictions
Ahead of the MLS Cup, ESPN's Jeff Carlisle, Kyle Bonagura, Dan Hajducky, and Austin Lindberg predict which of the two final teams will lift the trophy.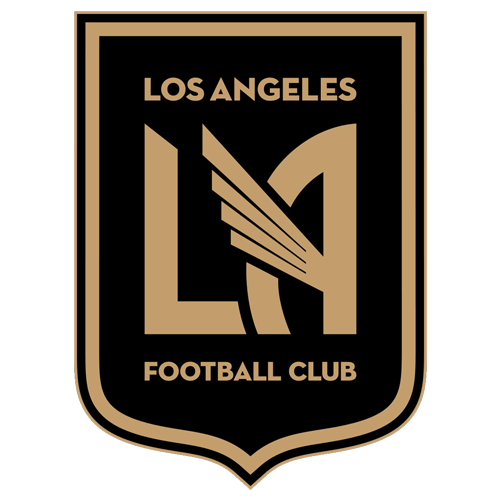 LAFC has a smidgen more quality in attack and, as impressive as Philly's defense is, that should carry the day. — Carlisle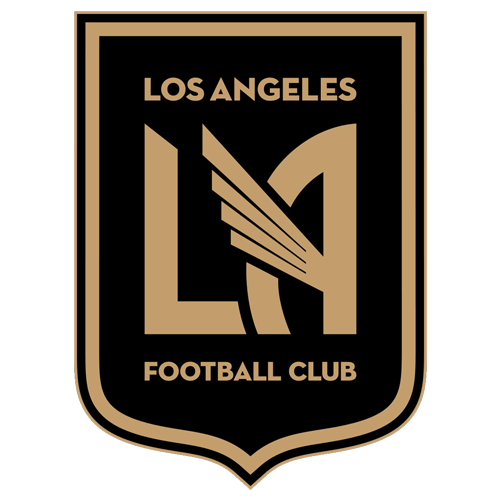 First, let's acknowledge that this should be viewed as possibly the best MLS Cup final matchup of all time. It's rare for the two top seeds — let alone teams tied for Supporters' Shield on points — meet in the final and, the last time it happened in 2003, the quality of MLS wasn't nearly what it is today. Anyone who feels strongly about who will win has misplaced confidence, and with that understood, LAFC is the pick. Banc of California Stadium provides an incredible home field advantage and the Black-and-Gold's attacking talent is superior. — Bonagura
There seems to be something spooky-good happening for Philadelphia's sports franchises of late — and I'm not betting against that good juju. The best offensive firepower in MLS in LAFC's Carlos Vela and Cristian Arango will fall short against the second-best defensive squad in league history and 2022 MLS Goalkeeper of the Year (a league-record third award) Andre Blake. Two-time MLS Coach of the Year and Union gaffer Jim Curtin finally gets his hardware. — Hajducky
Regardless of the outcome, this stands to be one of the most memorable MLS Cups in years. These have been the two best teams in the league all season, so it's going to be a real treat to watch them square off with everything on the line. LAFC may have the edge in talent and star power, but I like the depth and cohesion of Philadelphia, and their defending and goalkeeping that threaten to nullify the Black-and-Gold's homefield advantage. — Lindberg
10 big questions ahead of MLS Cup 2022
Thursday, Nov 3, 2022, 02:07 PM
MLS Cup!!! Time for questions!!!
Here are 10 big ones, in no particular order, that could define LAFC vs. Philadelphia Union on Saturday afternoon at Banc of California Stadium (4 pm ET | FOX, Univision in US; TSN, TVA Sports in Canada).
1
How much of a tilt will homefield advantage be?
Of the last five MLS Cups, just one road team had a trophy celebration. That was NYCFC (2021), who won after penalties. The previous road team that won MLS Cup was also after penalties (2016 Seattle).
Since MLS switched to hosting priorities going to the higher seed in 2011, just one road team has won without penalties (2015 Portland). Three of 11 visitors have won at all (penalties count, you know).
Home field (and the Supporters' Shield) in this matchup was decided on a tiebreaker. The regular season matters.
2
The year of Goalkeeper Andre Blake?
Speaking of penalties… well, the longer the game stays close, the more it suits Philly. Home teams have the impetus to push in these scenarios anyway, but particularly so when Andre Blake is between the posts on the other end.
Blake has been awesome this year and spectacular in the Audi 2022 MLS Cup Playoffs. He made a handful of great saves against FC Cincinnati in the Eastern Conference Semifinals, then a stunning reaction save against NYCFC right after Philly went 1-0 down in the Eastern Conference Final.
We often talk about match-winners in the attack. Blake is a match-winner in goal and can completely change a game.
RELATED STORIES
Meet Ernst Tanner, the man behind Philadelphia Union's ascent to MLS elite
MLS Cup 2022: FiveThirtyEight picks its winner
How LAFC & Philadephia Union built MLS Cup-contending rosters
MLS Cup 101: How to watch, preview for LAFC vs. Philadelphia Union final
3
Big-game Vela?
Carlos Vela has gotten some criticism for disappearing in big games, but that's always been a little odd to me, for his time with LAFC at least.In 2019, he had 2g/1a in two playoff games. This year he has 0g/2a in two games (155 minutes). He was awesome in their 2020 CCL run.Maybe he hasn't gone supernova in the playoffs yet, sure. There's another chance Saturday.
4
Who will win transition moments?
For the first 60 minutes against NYCFC, Philly were uncharacteristically pensive and wasteful in moments of attacking transition. That changed dramatically over the final 30 minutes, and it tends to get better as they wear teams down. But LAFC absolutely suffocated Austin FC's transition opportunities over the first 60 minutes of the Western Conference Final and put the game out of reach en route to a 3-0 win.
This, for me, is the biggest tactical question/X-factor.
5
Who will win on set pieces?
In knockout competitions, the variance of set pieces plays an outsized role. It's so key for good tournament teams to be excellent on set pieces. Both of the teams are on the attacking side, Philly more so on the defensive side.
Matt Doyle wrote about this and instead of just stealing his stats, I'm going to let him take it from here:
Both of these teams are elite on restarts. LAFC's 17 goals scored across the regular season and playoffs is third behind Nashville and Austin, while Philly led the league in xG off of dead-ball situations this year (and scored 13).
Philly conceded just five off of restarts all year, while LAFC were a little looser with eight goals allowed in those situations.
6
What role can Bedoya or Bale play?
These two players are not equal in their importance to their team; I want to point that out on the front end.
Alejandro Bedoya has played at a Best XI-ish clip for half a decade with Philly and was elite once again this year at age 35. He's their captain, culture-setter and emotional leader. Gareth Bale has played around 350 minutes in four months since signing for LAFC, after he left Real Madrid.Their impacts are not equal, that's not why they're grouped together. But they are two injury question marks, that's why they're grouped together.Bedoya started his first game in more than a month in the ECF and was clearly hampered. He lasted 45 minutes, at least 15 of which came as a very muted version of his normal self. Will he be able to give any minutes?Bale, meanwhile, made the bench against Austin but was an unused sub, in large part due to an injury. Will he actually be available off the bench on Saturday?
7
What to expect from Jose Martinez?
This dude is an absolute showman. Watching him off the ball is an experience in and of itself. He's one of the best defensive mids in the league, a crucial part of any title-contending team (like Ilie Sánchez for LAFC), but he can be chaotic.Whether that's discipline or otherwise, what kind of performance will Philly get from their midfield dynamo?For all the talk about him being a walking yellow card (fair), Martinez has just one straight red card in his Philly career, and only one other time has he been sent off for two yellows. It's not as much as you think.The best version of Martinez is (semi-) controlled chaos.
8
Will Giorgio Chiellini start? How would that impact the game?
LAFC's legendary central defender was on the bench for their first playoff game and then started against Austin, but was subbed out at halftime.ESPN's Taylor Twellman said that change was tactical, not injury-related. It's a curious decision… What was the tactical change? More pace?Austin sought out to try and not let Chiellini's passing open them up. His passing would be very useful against Philly's compact structure, but is Steve Cherundolo concerned about Philly's ability to get out in transition against a 38-year-old center back?
9
High-scoring affair?
The last three games between these two teams have ended in draws with high scoring. One was a hugely memorable 3-3 draw, the last game before the league shut down due to the COVID-19 pandemic. The league was introduced to Jakob Glesnes and Jose Martinez that day, and Brenden Aaronson took another step forward. Vela was at the peak of his powers, and LAFC were coming off their historic 2019 season.
This year, it was a thrilling 2-2 draw in May. Both teams have changed since May even, but the vibes seem the same when they play.One of the last nine MLS Cup finals has had more than three goals. This feels as good a bet as any to break that threshold.
10
Who gets the Hollywood sendoff?
There are numerous players (and staff) at both clubs who seem very likely to depart this winter. Philly left back Kai Wagner and LAFC midfielder Jose Cifuentes are the two most likely who come to mind, both expected to depart in big-money transfers abroad.To win MLS Cup would be a Hollywood ending to their stories.
Additionally: If Jim Curtin accomplishes his goal of winning an MLS Cup at Philly, will he stay or consider options? His contract is up after 2023. What other players could be playing their final club games?
The US Plays Nov 21, November 25 an November 29th all on Fox.
Jesus Ferreira and the pressures of a being a striker just before the World Cup
By Jeff Rueter5h ago
---
In most World Cup years, much of the United States men's player pool would have made their case for tournament inclusion well before the provisional roster is due. Those in Europe would have had at least a couple of weeks of ice baths and beach walks to rejuvenate themselves. And while MLS has often slated games up until the start of the group stage, players have been able to treat the start of the year as a tune-up to arrive to national team camp in midseason form. That general approach went out the window (like many normalities) when FIFA awarded the 2022 World Cup to Qatar and switched to a November kickoff. The European leagues have a greater urgency to front-load their schedule to make up for the lost month of matches, leaving players open to missing the tournament due to simple one-to-two week knocks. MLS will have its season settled by week's end, but any U.S. roster hopefuls who missed the playoffs will have gone without a game since October 9 — 43 days before the opener against Wales. No matter how the schedule sits, those final league matches before a roster is finalized bring some of the greatest scrutiny and internal pressure a player will face in their career. Every performance carries extra weight as players attempt to make their closing arguments for inclusion. Fair or otherwise, a team's struggles could color how a player is perceived as the roster is drawn up. And, as is often the case in soccer, arguably no position comes with greater pressure in the stretch run than striker — an area viewed with an obsessive focus on goal totals, which has seldom been the U.S.'s strong suit.
Throughout the first months of 2010, Herculez Gomez felt like he could play without pressure.
In January of that year, the striker left the Kansas City Wizards after they didn't offer him a contract to get his career back on track in Liga MX. He couldn't have made a stronger first impression, scoring 10 goals in 15 matches with Puebla to tie Javier Hernández and Johan Fano for the Clausura golden boot. Unlike Chicharito, however, Gomez had little reason to believe he was in contention for a World Cup roster. Not only had Gomez failed to feature in CONCACAF qualifying — he hadn't suited up for the United States since their 2007 Copa América appearance.
Ultimately, a host of factors left the final tune-up friendlies before the 2010 World Cup as an open competition for the pool's strikers. Jozy Altidore and Charlie Davies had entered qualifying as Bob Bradley's first-choice center forwards, but the latter was involved in a career-altering car crash in October 2009. Eddie Johnson had done well in Greece with Aris, but was injured as the tournament neared. It re-opened the door for an in-form goalscorer like Gomez, who made the provisional 30-man roster as Bradley weighed his final decisions.
Gomez was one of six forwards called into that final camp before Bradley crystalized his 23-man squad for South Africa. Along with Altidore, Johnson and hold-up specialist Brian Ching, he was joined by fellow fringe hopefuls Edson Buddle and Robbie Findley. Gomez arrived for camp in East Hartford without any misconceptions about his longshot odds, but he still felt the pressure.
"I just remember thinking to myself, I'm not part of this team," Gomez told The Athletic. "Any fitness drill, any shooting drill, finishing drill, whatever the case may be, I have to be top three. I have to be a guy that stood out because if not, I wasn't going to make the World Cup. I got to the stadium and I got into the locker room and the numbers went one through 30. I'm looking for my name, I'm looking for my number, and as I keep going down, it's like further down. Twenty five. Twenty six. Twenty seven. Twenty eight. Twenty nine…
"There I am: 30. Thirty of 30. That's when the reality hit me: if I want to go, it's now 30 of 30. The pressure for the roster really hit me. That was the only time I really felt it."
As you'd expect, Gomez began the opening match of the camp against the Czech Republic from the bench. He checked in at halftime, with 45 minutes to make his case against one the world's best goalkeepers of all-time, Petr Cech. Ives Galarcep's live blog of the friendly serves as a good encapsulation of his shift, tracking just about every involvement Gomez had.
"Gomez with 45 minutes to state his case for a spot. Neither Johnson or Buddle were all that stellar in the first half," Galarcep wrote as the second half started. Then in the 64th minute, "GOMEZ WITH A BLAST right at Cech" after a back heel from Ching. And two minutes later… "GOAL USA!!! And it's Herculez Gomez with the FINISH!"
It was Gomez's first goal for the United States — and it couldn't have come at a more pivotal time, as his elation made clear. After the camp, Gomez joined Altidore, Buddle and Findley on the World Cup roster. Even with the inescapable pressure in Connecticut, his determination paid off.
"It's a very difficult moment not just for a striker, but for any player thinking every single day is that day where you have to stand out… but even more so for a goalscorer," Gomez said. "We live and die by the amount of goals we score. You could be very good in combination play, help the team with the little things defensively, tactically, everything as far as being a team player, but at the end of the day, you're there to score goals. I guarantee you if I don't come off the bench against the Czech Republic and score a goal, I don't go to the World Cup."
---
Fast forward a dozen years to Gomez now working for ESPN as one of the U.S.'s most prominent soccer pundits. In October, he was in Austin to cover second-year MLS side Austin FC's match against FC Dallas. There, he had a first-hand look at possibly this cycle's most scrutinized U.S. striker: Jesús Ferreira.This is the first year in which Ferreira has played as an out-and-out striker. Last year, he was the deep-lying deputy for Ricardo Pepi, as his teammate was anointed the U.S. national team's successor to Altidore and earned a move to FC Augsburg. After that transfer, Ferreira signed a big extension to stay in Dallas as a designated player for years to come. He's rewarded the club for their confidence, winning MLS' young player of the year award after scoring 18 goals and adding six assists.With the U.S. team, however, his misses have garnered far more attention than his goals. He missed several chances against Panama and El Salvador late in World Cup qualifying, and while his club form helped rebuild fans' confidence, he sent a close-range header over the bar in a friendly against Uruguay. His performances in September were largely forgiven, as the entire U.S. squad looked outmatched against Japan and languid against Saudi Arabia. It put even more pressure on his league form, though, which was enough to vault FC Dallas to third place in the West at regular season's end.
Ferreira had another crucial miss in the playoff opener against Minnesota United, flubbing his first touch and negating any chance at a shot as the ball thunked into Sebastian Lletget's path. While he made his penalty in the ensuing shootout, he wasn't able to make much of an impact as Austin took a 2-0 lead into halftime a week later. All season, Dallas head coach Nico Estévez — in his first year with the team after working under Gregg Berhalter with the USMNT — had trusted Ferreira up top. As Ferreira struggled to finish and the scrutiny around him from fans and media alike reached a crescendo, the coach made a dramatic change."Fairly or unfairly, that's another discussion, but yeah, absolutely," Gomez said of the scrutiny's impact on a striker — something which Inter Miami's Gonzalo Higuain also highlighted before his retirement.
"There will be that scrutiny and that pressure," Gomez added. "As soon as Franco Jara came on (against Austin) — 34 years old, an Argentine who scored three goals all season — what was Nico Estévez's move? He dropped Jesús Ferreira into an attacking midfielder role. When they needed a goal, the head coach who was with Gregg Berhalter, who knows the system in and out, dropped him into an attacking midfielder role so a guy who scored three goals all season could be the guy up top. Those are things that're gonna affect any player."
After Jara checked in, Ferreira logged just 0.12 xG across three shots. The last — a skied free kick at the start of stoppage time — elicited sarcastic "USA! USA!" chants from the Austin faithful.
Throughout the playoffs, Ferreira appeared to play with the pressure of a young striker who's expected to lead the line in a World Cup.
While MLS is still a lower level than the top leagues of Europe, it isn't as far off as it used to be. Simply scoring in Europe isn't enough to become a guaranteed inclusion on a U.S. roster — just ask Jordan Pefok, who has three goals and three assists in his first 10 Bundesliga games but appears to be a World Cup longshot.
In the past, finding the hottest U.S. goalscorer often meant scanning the MLS golden boot race. That method helped Chris Wondolowski go from a surprise breakout goalscorer in 2010 to earning his first senior callup the following January as he neared age 28. By the end of 2014 World Cup qualifying, he was a likely-but-not-guaranteed option in Jürgen Klinsmann's roster for Brazil. Gomez was a regular starter that cycle, but suffered a knee injury in the run-up. Altidore was a lock, which left Wondolowski competing against the likes of Áron Johannsson, Terrence Boyd and Landon Donovan for roster spots.
"It's weird because it's a friendly rivalry, but you know these are your teammates and friends," Wondolowski said. "I look at Jozy, and that's a good friend of mine, but we were still competing for minutes and for positions and being able to do that. It's definitely a weird thing because sometimes you get fixated on what the other person is doing. What's Aron Johannsson doing? He scored that goal? Oh, now I better score this one. The hardest thing is to worry about yourself and try to bring the best out of yourself each day and each play, each minute. That's not always the easiest thing to do."
Of course, Wondolowski's 2014 World Cup became impossibly tangled with a high profile miss that, five years later, he told The Athletic was "one of the biggest mistakes of my life."
He had fared better in the 2014 MLS season than the year before, scoring 14 goals to top the previous season's 11. However, the position's obsessive focus on scoring goals can become a striker's downfall if they can't get out of their own way.
"I mean, it's not do or die but I just remember trying to give every single thing I had, whether it was in camp, a league game or the 30 man a couple of weeks before (the final roster)," Wondolowski said. "It was a very trying time. I wish I could go back and just tell myself to relax. Just let it come to you. It will happen; the chances will come. Sometimes, especially as a striker when you press so much, that's when it doesn't happen. I think that sometimes that happens, but it's never an easy thing and to try to just let it come to you."
It's a feeling that Gomez knows well, particularly given his experience in that 2010 moment before the final list went out.
"I literally felt like I had to be the best or among the best at everything we did," Gomez said. "It's an immense sense of pressure. You can do whatever mental exercise you want with psychologists, sports psychologists, mental health gurus, whatever you want, but it's through action. It's through putting the ball in the back of the net and not having to think about it, having it be instinctual. The moment you get inside your head as a forward, It's over. You start doubting yourself and the moment you doubt yourself, you have no business being on the field."
In many ways, there are two profiles of strikers who benefit from the home stretch before what's often a career-defining tournament. The first category is the no-doubt inclusions: Altidore in past U.S. cycles, or generational greats like Robert Lewandowski and Luis Suarez, who each made moves to different clubs this summer without much worry over how it would impact their World Cup chances.
The second, as Gomez embodied, is the "house money" approach. As Buddle began the 2010 season in top form, he similarly tried to downplay the potential for inclusion on Bradley's roster.
"At this point, for me to put my attention to that… kind of defeats the purpose of me being here with the Galaxy," Buddle said a month before the East Hartford camp. "I want to focus on what I have been doing with the Galaxy. (The World Cup) is a long shot in my mind. But it's definitely something that I would like to be a part of."
Being a longshot sounds damning at the outset, but it can serve the lesser-heralded options in the pool well. To Gomez, one striker in contention for Qatar appears similarly poised to turn time out of the spotlight into a World Cup roster spot.
"Maybe Josh Sargent, because we only saw him in the opening (international) window," Gomez said. "We saw him open the window against El Salvador and that was pretty much it. Since then, many didn't have him on their list to make the World Cup; he was out of sight, out of mind. He was playing in the Premier League as a winger on a very bad team, and here we are now. He's in the Championship and he's lighting it up. He's doing everything in his power and, right now, he's just playing with nothing to lose. He was on nobody's radar, he's playing freely, he's playing with a sense of enjoyment and he's getting the most of it."
Whether you're unable to escape the pressure like Ferreira or blissfully proving doubters wrong like Sargent, it's undeniable that making a World Cup roster would fulfill nearly any player's lifelong dreams. The calculus for inclusion can seem a bit less rigid for midfielders and defenders, and even goalkeepers, at times.
In order to be a top striker, however, there needs to be a requisite obsession with scoring goals. When that obsession overlaps with meeting a career objective that is largely met or failed by someone else's decision, it can be hard to escape the pressure. Whether or not that'll aid whoever Berhalter calls in for the 2022 World Cup will be among the most important factors in how the U.S. fares in Group B and, hopefully, the knockout stages.
Who can draw who in the Champions League last-16 draw?
By Ed MackeyNov 2, 202222
---
After an unusually short nine-week Champions League group stage, we have learned which teams will be progressing to the knockouts.Those sides will find out their fate on Monday November 7 when the last-16 draw takes place at the European House of Football in Nyom, Switzerland.But it is not quite as simple as just drawing teams from pots. There are still a few rules, some more complex than others, which prevent certain teams from meeting. Here is the full lowdown on which teams each side could be drawn against.
The draw for the last-16 will take place at 11am GMT (12pm CET, 6am EST) on Monday, November 7.
What are the rules for the Champions League last-16 draw?
The last-16 draw is the last of the competition that includes a couple of limitations and rules:
The 16 teams will be split into two pots; the eight group winners (seeded) and the eight runners-up (unseeded).
Clubs cannot be drawn against a team that was in their group or a team that is part of the same association/country.
Seeded teams will play the first leg away before playing the second leg at home.
Which teams are in the Champions League last-16 draw?
Following the final Champions League gameweek, we know all 16 teams that will make up Monday's draw.
Those teams already through are:
Napoli*
Porto*
Club Bruges
Bayern*
Inter Milan
Tottenham*
Chelsea*
Real Madrid*
Red Bull Leipzig
Manchester City*
Benfica*
*Confirmed as group winners and seeded in the draw
Who can the English clubs draw in the Champions League last-16?
Graham Potter's side secured top spot in Group E. As they can only draw non-English runners-up from other groups, that leaves a handful of clubs for them to be pitted against.
Club Bruges
Inter
Eintracht Frankfurt
Borussia Dortmund
PSG
Liverpool
The path to the quarter-final is potentially much tougher for the current FA Cup and Carabao Cup holders as they were unable to leapfrog Napoli at the top of Group A on Tuesday evening. Because the other three English clubs have finished top of their groups, Jurgen Klopp's men have a limited list of potential next-round opponents.
Porto
Bayern
Real Madrid
Benfica
The Premier League champions made relatively light work of finishing top of Group G. That leaves them with a similar group of potential last-16 opponents to Chelsea.
Club Bruges
Inter
Eintracht Frankfurt
AC Milan
RB Leipzig
PSG
Antonio Conte watched from the stands at the Velodrome as his side secured top spot with a last-minute winner against Marseille. Because of Pierre-Emile Hojbjerg's goal, Tottenham's quarter-final route is likely to be significantly easier than it would have been had they finished as runners-up.
Club Bruges
Inter
AC Milan
RB Leipzig
Borussia Dortmund
PSG
Who can Real Madrid draw in the Champions League last 16?
The current holders of the Champions League are the only Spanish team to have progressed from the group stage and they secured top spot with an emphatic win against Celtic in gameweek six. Here are their potential last-16 opponents.
Liverpool
Club Bruges
Inter
Eintracht Frankfurt
Milan
Borussia Dortmund
PSG
Who can the Bundesliga and Serie A clubs draw in the Champions League last 16?
There are four German teams and three Italian teams who have booked safe passage into the knockout stage. They cannot be drawn against clubs from the same league but do still have plenty of options.
Bayern Munich
The German champions are the only club to have won each of their Champions League group stage fixtures and, as they are every year, are a real threat to any club they are pitted against. Having finished top of Group C, here are their potential last-16 opponents.
Liverpool
Club Bruges
AC Milan
Real Madrid
PSG
Borussia Dortmund
Edin Terzic's side confirmed their place as runners-up in Group G behind Manchester City. This is the list of teams they could face in the last 16.
Napoli
Porto
Tottenham
Chelsea
Real Madrid
Benfica
Eintracht Frankfurt
The Europa League holders came from behind against Sporting to book their place in the last 16 and, had it not been for Tottenham's late winner, they would have progressed as group winners. However, they had to settle for second place so they will face one of the winners of the other groups.
Napoli
Porto
Chelsea
Real Madrid
Manchester City
Benfica
Inter Milan
Having beaten Barcelona to second place in Group C, the Serie A giants face the prospect of a group winner in the last 16.
Porto
Tottenham
Chelsea
Real Madrid
Manchester City
Benfica
Napoli
Having stunned much of Europe with their start to the 2022-23 campaign, Luciano Spalletti's side progressed to the last-16 as winners of Group A ahead of Liverpool. Their potential opponents are as follows.
Club Bruges
Eintracht Frankfurt
RB Leipzig
Borussia Dortmund
PSG
Who can the other clubs draw in the Champions League last 16?
PSG
The French champions were left frustrated in Group H as Benfica's 6-1 win against Maccabi Haifa knocked them out of top spot in stoppage time. That means they will face a group winner in the last 16.
Napoli
Porto
Bayern
Tottenham
Chelsea
Real Madrid
Manchester City
Benfica
Having topped the group ahead of PSG, here is how Benfica's potential last-16 opponents look.
Liverpool
Club Bruges
Eintracht Frankfurt
AC Milan
RB Leipzig
Borussia Dortmund
Club Bruges
The Belgian underdogs were unable to hold onto their place as Group B leaders on Tuesday evening but they will still be playing Champions League knockout football in the new year. They will be handed a tough task however the draw shapes up as they will be face one of the group winners.
Napoli
Bayern
Tottenham
Chelsea
Real Madrid
Manchester City
Benfica
Porto
Sergio Conceicao's side pipped Club Brugge to top spot and, in turn, will be assigned an easier last-16 opponent. Here are the teams that could be drawn against them.
Liverpool
Inter
Eintracht Frankfurt
AC Milan
RB Leipzig
Borussia Dortmund
PSG
When are the Champions League last-16 ties?
The first legs will be played across four dates in February: 14, 15, 21 and 22, while the four dates for the second legs fall on March 7, 8, 14 and 15.
Seeded group winners will play away in the round of 16 first legs and are at home in the return matches.
Round of 16 first legs: February 14/15/21/22
Round of 16 second legs: March 7/8/14/15
Quarter-final and semi-final draw: March 17, 2023
Quarter-finals: April 11/12 & 18/19, 2023
Semi-finals: May 9/10 & 16/17, 2023
Final: June 10, 2023 (Istanbul)
Alex Morgan eyes 200th United States cap amid roster return for Germany friendlies
Oct 31, 2022 ESPNCFC Jeff CarlisleU.S. soccer correspondent
San Diego Wave forward Alex Morgan, the Chicago Red Stars forward Mallory Pugh and NWSL MVP Sophia Smith of the Portland Thorns headline United States national team 24-player roster for a pair of friendlies against Germany next month.Morgan, who missed last month's European tour alongside Pugh, has 198 international caps and is on the verge of becoming just the 13th player in USWNT history to amass 200 caps.The U.S. is looking to rebound from defeats against Spain and England earlier this month, with its first opportunity to do so when the team hosts Germany in Ft. Lauderdale, Florida, on Nov. 10, and then again in Harrison, N.J., three days later — the last two matches of 2022 for the top-ranked U.S. side."These are the kinds of games that help our World Cup preparation in many ways and these 180 minutes to end our schedule this year are going to be extremely valuable for the players and coaches," U.S. head coach Vlatko Andonovski said."It will be good to get some players back on the roster and we're all expecting these games to be very competitive and entertaining for fans."Kansas City Current goalkeeper Adrianna Franch also returns for her first call-up since October 2021, as does San Diego Wave attacker Taylor Kornieck.The roster includes three NWSL end-of-season award winners in Golden Boot winner Morgan, MVP Smith and Rookie of the Year and Defender of the Year Naomi Girma. Smith also won the MVP of the NWSL Championship Game after scoring to help lead the Thorns to their third NWSL title.Germany, which is ranked No. 3 in the world, reached the final of the 2022 Women's Euro, falling to a 2-1 extra-time defeat to England. November's meeting will be the USWNT's first clash with Germany since a narrow victory at the SheBelives Cup in 2018.
Earlier this month, the U.S. learned its group opponents and path through the 2023 FIFA Women's World Cup. The U.S. was drawn into Group E where it will face Vietnam, Netherlands and the Group A Playoff Winner. Germany was drawn into Group H where it will face Morocco, Colombia and Korea Republic.
USWNT 24-player roster vs. Germany
Goalkeepers: Adrianna Franch (Kansas City Current), Casey Murphy (North Carolina Courage), Alyssa Naeher (Chicago Red Stars).
Defenders: Alana Cook (OL Reign), Crystal Dunn (Portland Thorns FC), Emily Fox (Racing Louisville FC), Naomi Girma (San Diego Wave FC), Sofia Huerta (OL Reign), Hailie Mace (Kansas City Current), Becky Sauerbrunn (Portland Thorns FC).
Midfielders: Sam Coffey (Portland Thorns FC), Lindsey Horan (Olympique Lyon, FRA), Taylor Kornieck (San Diego Wave FC), Rose Lavelle (OL Reign), Kristie Mewis (NJ/NY Gotham FC), Ashley Sanchez (Washington Spirit), Andi Sullivan (Washington Spirit).
Forwards: Ashley Hatch (Washington Spirit), Alex Morgan (San Diego Wave FC), Mallory Pugh (Chicago Red Stars), Megan Rapinoe (OL Reign), Trinity Rodman (Washington Spirit), Sophia Smith (Portland Thorns FC), Alyssa Thompson (Total Futbol Academy).
USWNT injury updates: Andonovski speaks on 10 players including Macario and Mewis
October 31, 2022 3:51 pm ET
The U.S. women's national team is currently dealing with a lot of injuries.Some are long term and others are more minor, but many of the USWNT's most important players over the past several years are presently sidelined.On Monday after announcing his roster for November friendlies against Germany, USWNT head coach Vlatko Andonovski offered updates on no less than 10 players who are currently out: eight who are injured and two coming back after giving birth.Here is a list of the players Andonovski spoke about on a conference call.
Catarina Macario
Macario is working her way back from a torn ACL suffered in June.
Andonovski said the attacker "has been recovering very well" but also cautioned: "It's hard for her to predict exactly when she's going to be back."
"If she doesn't have any setbacks, we can see Cat back on the field in late February," Andonovski added.
Julie Ertz
Ertz hasn't played for the USWNT since the Olympics in 2021, and gave birth to her son Madden this August.
"She's enjoying motherhood, she's very happy and doing a great job at it," Andonovski said. "Now we want to give Julie time to get back slowly. [Returning to the USWNT] is not something that we want even to discuss. This is a time for Julie to enjoy her time with her family and when the time comes, if she's prepared and she's anywhere near her best, I know this team will welcome her back."
Abby Dahlkemper
Dahlkemper has been struggling with a back injury that limited her to just eight games with the San Diego Wave this season.
Andovovski said the defender is set to go under the knife.
"She's going to have a surgery," the coach said. "She's gone through some tough times unfortunately with three consecutive injuries. We're just hoping that everything goes well once she has the surgery."
Tierna Davidson
Davidson looks to be on track to return soon after tearing her ACL in March.
"Tierna is looking really good," Andonovski said. "She's actually started training a little bit and we expect her to be [ready] in full by the middle of November and then obviously she will be available for the January roster."
Casey Krueger
Krueger is working her way back after giving birth in July.
"She's doing really good," Andonovski said. "She actually did some training with the Chicago Red Stars before they got eliminated [from the playoffs], and she is in training with a group of players from Chicago even after the season. Looking forward to see her in camp as well."
Emily Sonnett
Sonnett hasn't played since June after picking up a foot injury with the USWNT in the CONCACAF W Championship.
"Sonnett is recovering well," Andonovski said. "She just started a little ball work and we expect her to be available for selection in January."
Kelley O'Hara
O'Hara sounds like she is getting close to a return from a lingering hip injury that has seen her sidelined since August.
"Kelley is recovering well and doing some PT, and will also be expected to be back for January," Andonovski said of the right back.
Sam Mewis
Mewis missed the entirely of the 2022 season with a lingering knee issue, which still seems to be troubling her.
"Sam is going to take a little bit longer and right now we're just giving her a little bit of time to see how she's going to approach her PT," Andonovski said of the midfielder.
Lynn Williams
Like Mewis, Williams missed all of the 2022 season for the Kansas City Current.
Williams is almost back from a serious hip and hamstring injury, though Andonovski said she did experience a small setback.
"Lynn Williams is training in full," Andonovski said. "She just had a little setback but we expect her to be back and available for selection in January."
Christen Press
Press suffered a torn ACL in June. Andonovski said after a setback, she is likely to be working around the same timeline as Macario.
"Christen had just a slight setback but she'll be probably in line, or just a little bit behind Cat," the coach said.
Concussion substitutes rule criticized after Son and Milner incidents: 'Football's stubbornness can no longer be tolerated'
By Anthony HayNov 2, 2022
56
---
A leading brain injury charity has questioned football's reluctance to introduce concussion substitutes following Tuesday night's incidents involving Son Heung-min and James Milner.Tottenham Hotspur forward Son was forced off against Champions League opponents Marseille in the 30th minute after a collision with defender Chancel Mbemba.Liverpool's Milner had to be substituted early in the second half of his side's win over Napoli after being involved in a clash of heads in the first half.Milner carried on playing after receiving medical treatment but then went down off the ball within the opening minute of the second half.Both players were taken off as regular substitutes as there are currently no concussion substitutes in any UEFA competitions, unlike the Premier League.Luke Griggs, interim chief executive of brain injury charity Headway, said: "The assessment of players for potential concussion remains extremely challenging for medics."They are not helped by football's continued and unjustifiable reluctance to introduce temporary concussion substitutes that would enable extended assessments in the quiet confines of a dressing room, away from the intense atmosphere of the pitch."We have repeatedly warned football of the risk it is taking with the short and long-term health of players. This should be a concern not only for elite-level players who are being allowed to return to the field of play potentially concussed, but we should all be concerned by the impact this is having on grassroots and youth players who follow examples they see on their screens.
Why Martinez incident has led to calls for concussion rules to change
"'If in doubt, sit it out!' is supposedly at the heart of concussion protocols in all sports. And yet too often we see teams fail to take that approach. Instead, the approach seems to be 'let's see how they get on for the next 15 minutes', during which time they risk exacerbating the effect of the initial injury."Football's stubbornness to accept the clear evidence that has emerged in recent years can no longer be tolerated."We need the introduction of temporary concussion subs in all competitions but more importantly we need to see a change in attitude from IFAB, UEFA, FIFA when it comes to brain injury in football."UEFA trialled concussion substitutes at the 2021 European Under-21 Championship finals in Hungary and Slovenia. They also planned on using it for the under-17 and under-19 finals in 2020-21, but the tournaments were cancelled because of the coronavirus pandemic.Concussion replacements are currently an option in the Premier League and the WSL. It was also trialled at the Club World Cup in Qatar last year.
Lionel Messi to MLS? What the PSG, Argentina star could mean for Inter Miami, US soccer
The Athletic Soccer staffNov 1, 2022
After David Beckham and his Inter Miami partners were awarded MLS' 25th franchise in late January 2018, the man who revolutionized the league as a player for LA Galaxy shared a video message from Lionel Messi on his Instagram account. "Who knows, maybe in a few years you will give me a call," Messi concluded after congratulating Beckham on the new project. As The Athletic's David Ornstein reported on Monday, that call eventually came, and Inter Miami is now confident in Messi's eventual arrival. Four-year-old social media posts aside, the potential for Messi to move to Miami has only increased with time. In 2020, he told Spanish network La Sexta, "I would like to play in the United States one day, it's always been one of my dreams." Messi and his family have made numerous visits to the Miami area, last year staying in nearby Key Biscayne. The appeal of South Florida to someone like Messi is clear: the sun, the lifestyle, the lack of a state income tax in Florida, perhaps slightly less scrutiny than he's faced in Europe and his native Argentina, plus the presence of large, Spanish-speaking South American communities.
And as much as Messi likes the area, Inter Miami has long been just as interested in him. In June 2021, Inter Miami co-owner Jorge Mas told The Athletic, "It's not out of the question that Lionel Messi will wear an Inter Miami uniform at some point in time. David and I are working very hard at making something like that happen, which I think is not only transformational for Miami, but I think for the league. That will propel a very important discussion among us and the league because I think we have to do everything in our power to facilitate Lionel Messi coming to Miami and coming to the MLS. I will push as hard as I can, personally, in making that happen."Messi's current contract with PSG is set to expire at the end of the 2022-23 season, so the soonest he could arrive in Miami is the summer of 2023, likely after taking some time to rest and recover following a long season that includes the unusual interruption of this month's World Cup. It would mean jumping into MLS in the middle of its season, which Beckham did with LA Galaxy in the summer of 2007 and Gareth Bale did with LAFC this year. But regardless of when it comes, Messi's arrival in the US would be the latest in what has been a trend of transformational footballers advancing American soccer with their presence, starting with Pele in the 1970s and continuing with Beckham in the 2000s.No single player in the history of American men's soccer has had as seismic an effect on the trajectory of the game in this country as Pele. The Brazilian legend famously joined the New York Cosmos of the nascent North American Soccer League in 1975. The Cosmos, backed by the corporate might of media empire Warner Communications, were seeking to do what no other soccer club in American history has ever done: make soccer truly, deeply relevant in this country. For a brief time, it appeared as though they might succeed.
Pele acknowledges the crowd in Giants Stadium (Photo: George Tiedemann /Sports Illustrated via Getty Images)
Pele's mere presence with the Cosmos certainly had some short-term benefits: the club's average home attendance increased from around 3,500 fans in 1975 to around 45,000 by the time of his departure after the 1977 season. Three times, the Cosmos drew over 70,000 fans to watch Pele at Giants Stadium, an unheard of feat in that era. Away matches featuring the Cosmos became featured attractions; his presence attracted other giants of the game to the NASL — George Best, Johan Cruyff, Franz Beckenbauer, Gerd Muller and more. What Pele could not do, however, was save the NASL. His outsized impact on the Cosmos inspired an upward trend in spending that would eventually contribute to the demise of the league in 1984. Pele's impact, beyond a shadow of a doubt, was generational. In the 1970s, when Cosmos president Clive Toye approached the Brazilian in an attempt to lure him to the States, he made a fairly simple pitch — you've won many games and many trophies. In the United States, you have a chance to win an entire country over and be a soccer missionary.In a way, it worked. Though the NASL collapsed, the kids who watched Pele during his three-year stay in the United States became the US's first great generation of soccer players, the pioneers who qualified for the 1990 World Cup and featured four years later in the 1994 edition of the tournament on home soil. From the wreckage of the NASL, the founders of Major League Soccer — some of whom had also owned NASL clubs — learned their own lessons. They chose a more reasonable path of financial prudence, one that has kept the league alive for nearly twice as long as the NASL ever existed. So when Beckham arrived in MLS in 2007, the league was better equipped to make the most of their new global superstar than the NASL ever was. That season, the league had 13 teams, just three more than its inaugural season in 1996 — including newcomers Toronto FC, who paid a $10million (£8.7m) expansion fee to join MLS — and an average league-wide attendance of 16,770 (over three million in total). In 2022, MLS has 28 teams — including newcomers Charlotte FC, who paid a $325million expansion fee to join the league — and a league-wide average attendance of 21,033 (more than 10 million total). Next season, a 29th club, St. Louis City SC, will join the league. That supercharged growth is largely thanks to Beckham. "Without doubt, MLS has more global awareness than at any other time in our history and has more legitimacy in the United States because of David," MLS commissioner Don Garber told the New York Times in November 2007. "Every measure of our business has grown because of him. We have sold more than 300,000 Beckham Los Angeles Galaxy jerseys, which was 700 times the number of Galaxy jerseys sold in 2006. Merchandise sales overall have gone up two or three times. International TV sales have gone up from next to nothing to distribution in 100 countries, with live games in Asia and Mexico."Messi's presence in MLS would have a similar effect on league-wide attendance, international exposure, merchandise sales and in attracting other talented players as Pele and Beckham before him, even though he is joining a league that's in a stronger position than either of his predecessors. It is difficult to imagine that any MLS stadium would not be full to watch a man that many peg as the greatest player in the history of the game. If anything, MLS' soccer-specific stadiums, many of which hold 18,000 to 30,000 people, might not be big enough to maximize gate revenue when Messi comes to town, given that crowds of 60,000 to 80,000 turned out to see Messi on a Barcelona pre-season tour in 2017.
Lionel Messi celebrates after scoring at Miami Dolphins' Hard Rock Stadium in 2017 (Photo: Robbie Jay Barratt – AMA/Getty Images)
The economic impact Messi would have on Inter Miami alone is its own story. If the numbers PSG have reported since Messi's arrival in Paris are any indication, Inter Miami will become among the most popular brands in American sports. According to a report from Marca, PSG generated €700million in revenue over the course of one year after his arrival. The report cites an investigation by Argentine outlet El Economista, which reported that since Messi joined the club, PSG had added 10 new sponsorship deals ranging from €3m to €8m each. Image rights and match day sales also skyrocketed, as has demand for Messi's No 30 PSG shirt. In July, Diario Ole in Argentina revealed that only Real Madrid had sold more shirts than PSG since Messi's arrival in France, with 60 per cent of PSG shirts sold being Messi's. On social media, PSG has seen its following increase astronomically. PSG gained 5.6 million followers the week after announcing Messi's signing and have since added 15 million new followers across its social media platforms. PSG also became the most followed French company on Instagram. Messi's personal Instagram following of 370 million dwarfs LeBron James' 137 million and Tom Brady's 12.8 million. "He is the most impactful player on the planet. Moving to any MLS club would fundamentally change the fabric of the league," AJ Swoboda, managing director for the Americas at sports consultancy Twenty First Group, told The Athletic's Matt Slater last year.
Messi is a marketer's dream. Not only would he significantly alter the brand equity of both Inter Miami and MLS, but he would also boost his personal interests, as well. Particularly as North America prepares to host the 2026 World Cup and more money than ever before is poured into the game by businesses operating in the US. The group that put together North America's 2026 hosting bid projects the newly expanded, 48-team event will make $14 billion in revenue for FIFA — a massive increase on the $235 million in rebuke generated by the last World Cup hosted in the US in 1994.By establishing a more substantial presence in the US, Messi would become an even greater focus for sponsorship dollars. He could even follow in Beckham's footsteps further by owning an MLS club himself one day — perhaps one in Las Vegas.
And the timing of his potential arrival could be perfect for the league.
2023 will mark the beginning of what the league is billing as a groundbreaking 10-year deal in which Apple will show every MLS match on its Apple TV streaming service.
While we don't yet know exactly what the broadcasts will look like, we do know that the foundation of the $2.5billion agreement rests on Apple selling subscriptions. Apple will make slightly more than 40 per cent of its MLS inventory available for free to anyone with an internet connection next year, but the remaining nearly 60 per cent of MLS games will only be available on the to-be-named MLS subscription service that will live within Apple TV. The exact price of that channel has not yet been announced, but revenue from it is how Apple will make back its average annual payout of $250million to MLS.
MLS has long had poor viewership for its nationally broadcast matches, a trend that continued in 2022. According to Sports Business Journal, average MLS regular season viewership fell six per cent on the Fox family of networks to 198,000 per game this year. Spanish-language telecasts on the Univision networks dipped 14 per cent to 244,0000 from 2021. Average viewership for MLS matches on ESPN's English-language networks grew by 12 per cent, but that figure was driven by a doubling of the number of matches shown on the ABC broadcast network. The average viewership for matches on ABC actually went down by seven per cent to 469,000 this season, while average viewership on ESPN fell two per cent to 252,000 in 2022.
That's a small potential domestic audience for Apple, though it should be noted that the company will be selling MLS subscriptions all over the world, not just in the US.
When one accounts for the fact that every MLS season ticket account will get one free subscription to Apple's MLS streaming service in 2023, and for the idea that the league is looking to simulcast select matches on linear TV in the US and Canada, that slice of potential subscribers gets even smaller.
Given all that, it's clear that MLS and Apple could use a bit of a boost to help sell subscriptions in 2023. Messi would provide that and then some. No matter where he's playing, his matches are appointment viewing for a significant subset of global soccer fans. Not all of them would buy the MLS subscription service within Apple TV, of course, but some surely would. Others who may be on the fence about purchasing the MLS package in Apple TV could be pushed to buy it should Inter Miami sign Messi.
Would that alone result in millions of new subscribers? That seems very unlikely. But it'd no doubt get a decent amount through the door.
And then there are on-field matters. To put it lightly, Inter Miami won't have the supporting cast that Messi enjoys with his national team or PSG, or anything like the assembly line of quality young players he elevated at Barcelona. In fact, following the imposed sanctions for breaking the league's budget rules and assessments that Inter Miami "launched a brand, not a team," Miami remains a mid-table MLS side at best, despite qualifying for the 2022 playoffs.
Would Lionel Messi be happy to work under Phil Neville? (Photo: Ira L. Black – Corbis/Getty Images)
Who would coach Messi in Miami is another interesting storyline. Phil Neville has led the quick turnaround on the pitch, but is he the type of coach who would appeal to Messi? Current Paraguay national team coach and former Galaxy boss Guillermo Barros Schelotto, a Messi family friend, set a unique set of parameters that an MLS side would have to meet in order to lure the Argentine to the league.
"(In MLS) I'd expect him to play for one of the teams in Los Angeles, Miami or on a team with an Argentine influence — someone who can work closely with him, whether that's a coach or an executive," Barros Schelotto told The Athletic last summer, before Messi signed with PSG.
Neville's contract expires at the end of this year, but Inter Miami is expected to re-sign the former Manchester United, Everton and England defender. From a squad construction perspective, Inter Miami has the available designated player spots to add Messi. Thanks to Gonzalo Higuain's recent retirement, Miami could add Messi and still have an available DP spot to add another star signing. Currently, Miami's other DP is midfielder Alejandro Pozuelo.
So does Messi make Miami instant MLS Cup favorites?
Vegas will likely say so, but the realistic answer is no.
Those sanctions against Inter Miami extend into 2023, leaving the club hamstrung to retool the squad in certain ways. That, more than anything else, will likely keep them from being MLS Cup favorites until 2024 at the soonest. Miami finished sixth in the Eastern Conference in 2022, good for 11th in the broader MLS table.
"But it's Messi!" some will say. However, history has shown that one individual alone can't conquer MLS like an NBA superstar might.
Take Beckham as an example. He joined LA Galaxy at a time when an MLS team's best path to contention was to build through the American college soccer system. He had a worthy attacking ace in Landon Donovan at the height of his powers — and he still didn't win the MLS Cup until his fifth season with the team. Thierry Henry joined a perennial contender in the New York Red Bulls and didn't even make it to the MLS Cup final. Zlatan Ibrahimovic was irresistibly prolific in front of goal during his two seasons with the Galaxy, but MLS remains the only league in which he's played without winning a major trophy.
The best comparison to Messi joining Miami in the summer window would be one from the most recent regular season. Toronto FC made Lorenzo Insigne the highest-paid player in league history when he left Napoli to collect $14million per season. The Euro 2020-winning winger was joined by Italy team-mate Federico Bernardeschi and former international left-back Domenico Criscito, but after starting the season so poorly before the Italian cavalry arrived, Bob Bradley's side finished as the league's second-worst in 2022.
Like Insigne and Bernardeschi found in Toronto, being a high-level MLS attacker doesn't fix most teams' fatal flaws. The league is known for a poorer standard of defending than the quality of midfield and attacking play. Miami allowed 56 goals this year — tied for the most among postseason qualifiers and a total eclipsed by only five teams league-wide. You don't need a Wyscout subscription to know that Messi isn't going to help with pressing from the front, and if anything, his presence will put even more pressure on the team-mates behind him to fortify in the middle and defensive thirds. He will likely score a lot of goals in MLS, even aged 36, as he currently has 12 in 17 appearances across all competitions with PSG, but Miami will likely be conceding a lot of goals, too.
Simply having the best player in the league isn't a guarantee of success on the pitch. In fact, only two of the last 14 MVP winners played for the eventual MLS Cup winner (Robbie Keane of LA Galaxy in 2014, Josef Martinez of Atlanta United in 2018). Messi will instantly make Miami appointment viewing, fill the club and league's coffers and influence a new generation of American fans and players, but don't think his presence alone will turn Miami into an MLS Cup winner.
Sam Stejskal, Pablo Maurer, Jeff Rueter, Felipe Cardenas and Brooks Peck contributed to this piece.
'When you're a referee of color, you stand out more. But things are changing'
On August 23, 1997, Uriah Rennie became the first black man to referee a Premier League match. Rennie, who made his bow overseeing a game between Leeds United and Crystal Palace, had a career that lasted 11 seasons and more than 170 games, until his final game on May 11, 2008, where he officiated a 2-0 victory for Liverpool over Tottenham. Rennie's final appearance remains the last time a black man was the lead match official in a Premier League fixture.Rennie was a trailblazer in English football but his status as the first and last black referee in Premier League football is a source of debate. Why have there been no black referees in the English top flight for 14 years?"The first thing that I should acknowledge is I don't think it's good enough, for a game that is as colourful and as seemingly diverse as it is currently, that there has been one notable black referee in the middle," says Ashley Hickson-Lovence, a former semi-professional referee and author of Your Show, a novel written in collaboration with Rennie, fictionalising the match official's life story.There were no non-white referees in the Championship or Premier League across the 2021-22 season, and out of the 200 referees that officiate in the top seven leagues in England, only four (two per cent) are black or Asian: Sam Allison, Joel Mannix, Aji Ajibola and Sunny Gill.
Sam Allison before a League Two match between Crawley Town and Port Vale in 2020 (Photo: Nathan Stirk/Getty Images)
"There have been issues in the past with the systems in place to get referees of colour — but also referees of certain marginalised communities — through the system because of the quite subjective observation and assessment system that you need to get promoted," explains Hickson-Lovence."Referees are always going to make mistakes. You can't get everything right. When you are a referee of colour, you will stand out even more and I feel that's been to the detriment of many very talented semi-professional referees who are trying to climb that ladder."One person who helps semi-professional referees trying to rise through the ranks is Russell Hoyte, who works within the Lancashire & Cheshire Amateur Football League.Hoyte came into his refereeing career in his late thirties, taking a free course with the Cheshire FA with 16 other players from his local league as part of a three-weekend programme. Several years later, Hoyte combines many roles for the Cheshire FA, serving as a referee, referee coordinator, and referee secretary. On an average week, he is responsible for 70 people, checking if they are available to referee a game of football. Hoyte says there are "four or five" non-white referees in the leagues he is responsible for (and no women of colour), and has a straightforward view on how to assign the right match official to a fixture."At a certain grassroots level," says Hoyte, "the steps beyond a grassroots level are dependent on several circumstances: 1) is that person able to move above that standard? 2) Are the reports coming in about that person of a positive nature? If they're not, why aren't they of a positive nature?
"I'm sure, yes, there will have been circumstances where an individual's colour has mattered, an individual's sex has mattered, but in general, I would say it has been totally dependent on the abilities of the individual to officiate the game. You see where Ashley and I come from (in the football pyramid) and you go right to the top of the pyramid in this country, and there are not enough officials of colour. You have to look at why that is."Right at the bottom, there are not enough officials of colour at the bottom, and that's a problem. If there's more at the bottom level, by a natural process, they will push up and progress."
Rennie books Fernando Torres during a Premier League game between Manchester City and Liverpool in 2007 (Photo: Mike Egerton – PA Images via Getty Images)
The "bottom level" that Hoyte describes comprises the majority of referees in the country. Figures taken last year saw the Football Association estimate that of the 24,500 active referees in England, 2,000 of those match officials identify themselves as being from black, Asian or minority ethnic backgrounds. The majority of these officials are seen at amateur to semi-professional level, fficiating Sunday league games.For several years, Hickson-Lovence was one of those referees, officiating games at Hackney Marshes in east London. Hickson-Lovence came to refereeing aged 16, taking care of adult fixtures in 2007. He spent several years officiating Sunday league games but explains that, in 2010, referees from minority backgrounds were discouraged from progressing further up the pyramid, a sentiment shared by The Black, Asian and Mixed heritage Ethnicity Referee Support Group.In English football, referees are categorised into 13 levels: Levels 10 to 3, 2b and 2a cover everything from amateur to semi-professional and National League level. A further four elite criteria — Level 1, Select Group 2, Select Group and FIFA List/International — cover the Football League up to the Premier League and beyond.Promotion to Level 4 — where one can be refereeing a senior amateur league game at the county level, or be an assistant referee at semi-professional (or contributory) league level — is described as one of the more difficult progressions, requiring one to have high marks in referee assessments across a full season where they have refereed a minimum of 20 matches and served as an assistant referee for five matches. On top of that, the FA require a mandatory fitness test and only a fixed number of referees can be promoted to Level 4 each season, depending on referees who are promoted to Level 3, demoted to Level 5, or retire or leave the game.
The jump from Level 5 to Level 4 is, essentially, the jump from refereeing as a hobby to a realistic future profession. Hoyte, who prefers to be the man in the middle over being an assistant referee, has chosen to stay at Level 5. Though he was initially hesitant to apply for promotion to Level 4, Hickson-Lovence did referee at that level for five years."As much as I enjoyed the process, I did have some dodgy observations," he says. "Observations from FA observers who I felt weren't judging me purely on my refereeing abilities."They were judging me on a number of factors. Those factors are not necessarily just race. The fact I was a London FA referee. The London FA didn't have a good reputation for referees climbing the ladder. Even now, look at the top level and the south of England is harder (to break through from). (Although) Surrey FA has a decent reputation."I had a Fresh Prince-esque high top (haircut). Observers would comment on my hair. I had an earring that I would always take out and they would comment on my earrings. For many, I wasn't in the mould of a traditional, conventional referee that could make it to the top. Sometimes that gets to you."I would have a good game, 22 handshakes at the end of the game, but the observer would have an issue with something and I didn't think that was fair. I don't think that's a purely subjective experience. I've had friends — very good referees — who have been unfairly criticised because of the subjective observations and weighting criteria for them to get promoted."
Sam Allison became only the second black referee in EFL history – behind Rennie – in the 2020-21 season (Photo: Jon Hobley/MI News/NurPhoto via Getty Images)
Difficulties at Level 4 led Hickson-Lovence to leave officiating after a decade."I will go back to a match where I feel I had a really great game," he says. "I had been five years as a semi-pro referee at this time. I had a really good game but I missed one yellow card in 90 minutes — it's always good to recognise your own mistakes.
"Twenty-two handshakes, the assistant was pleased, fans were pleased. You know when it's a bit awkward and the home team loses, and you've got to go into the boardroom, but they were all in good spirit — and then the observations in the assessment were very unfair. And it was at that moment I decided, 'That's it, I've had enough. It's not my refereeing ability. It's something else'."Despite walking away from officiating, Hickson-Lovence continues to be a referee observer himself."I'm on the other side and thankfully, the systems have changed for the better and we have necessary bias training," he adds. "A lot of those issues I experienced going up through the system have been eradicated and it wasn't pleasant."For five years, I wanted to be a Premier League referee because my hero, Uriah Rennie, was a Premier League referee, but as time went on, I thought, 'That's not going to happen. I don't fit the mould'. It was demoralising at times, I have to say, but I do think it's changing. I mean that sincerely. There are great people doing great things now."This February, the Premier League launched the Elite Referee Development Plan in the hopes of improving the standard and diversity of referees in the country. The scheme has been worked on alongside the FA, EFL and Professional Game Match Officials Limited (PGMOL). The FA has also set a target of 2024 to "grow the pipeline of a high-performing refereeing workforce across both grassroots and elite football, which is representative of females, black, Asian, mixed or other ethnic groups, and disabled people".Any such pipeline will need to consider the economic difficulties that need to be overcome to make it as a referee."At the bottom level, once they've passed their exams, they have to then go out and buy a shirt, a pair of shorts," says Hoyte. "You also need flags, a watch, a pair of football boots — normally black at the moment, so you don't stand out and look like you're a showcase pony. A tracksuit to keep yourself warm, a bag to carry stuff."You can do referee courses, ranging from £100 to £150 depending on which postcode you happen to live in and which FA you do your course with. Before you've handed in your money, done the course, you have to get the equipment to be able to get about on a Saturday afternoon or Sunday morning."
Ashley Hickson-Lovence, centre, pictured during his refereeing days (Photo: Canvey Island FC)
Hoyte estimates a person can spend "anything from £250 to £400" before they can even begin to start a refereeing career, and further promotion up the levels would see a person purchasing additional equipment, including buzzer flags and body cameras. While a referee would recoup some costs through part of the match subscription fees many Sunday league teams pay each week, it is a fine economic line that sees many decide against pursuing it as an occupation.
"You don't want to do too many games to earn that money back," adds Hickson-Lovence. "Your body needs rest between games. You can do three games on a Sunday but you'll be knackered, and you'll make mistakes. It's probably disproportionately more expensive for black people but generally, people in lower socioeconomic backgrounds, working-class people, we could do better to get them into refereeing."
A difficult job with unclear progression and varying pay is made even more challenging by the abuse that match officials suffer up and down the pyramid.
"I referee to the best of my ability," says Hoyte, speaking with a veteran's experience. "I'd rather just go, drive in my car, get there, do my game. If they want to pay me there and then, great. If I don't get paid, then I'm not bothered. I drive home and get on with my life. That's the easiest way for me to handle any situation I'm dealing with in terms of being a referee.
"It's glorified playground football and the higher you get, it's more glorified playground football. Yes, some of them are very lucky to be paid to do it. But it's no different than when I played the game in my schoolyard 30 or 40 years ago. The rules are the same and it's how people want to behave themselves that's the problem."
So why be a referee at all, no matter your skin colour? Hoyte and Hickson-Lovence describe refereeing as something that might appear thankless and not worth the stress to the outsider, yet nourishing to those who don the black shirt and blow the whistle."I would not be the person I am today — confident; I'm never fazed by anything — without being a referee at Hackney Marshes. I owe refereeing everything," says Hickson-Lovence, who has been involved in refereeing since he was 17."Yes, there's been some real concerning elements to it, however, the positives far outweigh the negatives. In relation to specific comments about me and my skin colour, I've never actually encountered any explicit overt racism at all in my various roles within refereeing circles. The only occasion that I did hear something I shouldn't have was when I was 17 and I refereed a vets game, and someone was calling someone on his team something they shouldn't."It's been really positive, but I can't escape those micro-aggressive, reading-between-the-lines, inferring things that have occurred."The next step for Hoyte is to create more opportunities in the game for those interested. From all walks of life."Could you have done a good job at a higher level?" Hoyte asks Hickson-Lovence. "We can't say whether he would have done a great job and been the best Premier League match official going because he never got the opportunity to do so."I'm lucky. I'm in an area where there were a number of top-quality match officials who reached the top of their profession in this country. Anthony Taylor is from Cheshire. Chris Kavanagh. David Coote — not from Manchester but was Manchester FA referee development officer. There are others in the area who have gone through the systems in their local area, whether it be this particular area, and have been able to progress. I would like to see more."In the present day, Rennie now contributes to Sheffield FA as a referee observer. The "next Rennie" may not yet be in immediate sight but many remain hopeful for the future."We need to be there, giving people the opportunity to do so," says Hoyte. "It's like Ashley was saying before; I'm doing it because I love football. Yes, I could go and do a vets game of football. It's probably been four or five years since I last kicked a football in anger. It doesn't interest me. I've played too many games. I enjoy refereeing and I enjoy co-ordinating it."I don't want to have referees who just referee at the level I got to. I want them to go beyond what I was doing. If they're seeing me and my level, and that's their ultimate goal, that's fine, but I don't want that. I want to find somebody who passes me by very quickly. I see them for one week and the week after, you can't use that person because they're too good."
Ray Hudson: 'I was in love with America before I even came to the United States'
Tom Kludt Tue, November 1, 2022 at 1:00 AM·8 min read
Ray Hudson will always be a Geordie, but America claimed his heart long ago.
As a kid growing up in Tyneside, Hudson, was drawn to the pop culture of the United States, its movies and television. He loved Motown, but he also loved listening to his father, who worked for Ford Motor Company, share stories about Michigan and the Great Lakes region."I was in love with America before I even came to the United States," Hudson said. "It was otherworldly. It wasn't just a skip across the ocean like it is now. It was a different world. It was the Emerald City, where you wanted to be."Hudson's maiden voyage came in 1977, when a scout approached him with an offer to join the Fort Lauderdale Strikers of the North American Soccer League on loan from his hometown Newcastle United.
"I had never heard of Fort Lauderdale," Hudson said. "The scout says, 'It's just outside of Miami.' I says, 'OK, that's good. I like that.'"Arriving in the country for the first time at the age of 22, Hudson was immediately smitten by the Florida sunshine. He was also swept up in the excitement surrounding a league that had hit its apex in the late 1970s. Hudson joined a squad anchored by Gordon Banks in goal. In Hudson's first season in Fort Lauderdale, the Strikers lost in the playoffs to a Pelé and Franz Beckenbauer-led New York Cosmos side in front of more than 77,000 fans at Giants Stadium.The loan spell turned permanent. Hudson played another six seasons for the Strikers in the NASL, and spent the better portion of his playing career in the United States. Fort Lauderdale has been his home ever since."I had no desire to go back to Newcastle," Hudson said. "It was just completely seductive here in every way – the lifestyle, the wonderful competition on the field. It was the most incredible time in my life."It was the start of a life steeped in soccer, with Hudson playing first-hand witness to a number of inflection points in the sport's evolution in the US. After playing in the NASL during the peak of its popularity, Hudson later held a pair of coaching positions in what was a still-fledgling MLS, first with the now-defunct Miami Fusion and then with DC United."This is a different landscape than anywhere else in the world because America has its own wonderful, massively popular games," he said. "But every rung of the ladder in soccer is only going one way. It's not going down."It was the job he took after his managerial stints that turned him into a seminal figure in the American soccer scene.After parting ways with DC in late 2003, Hudson was approached about taking a job as a commentator for GolTV, a Florida-based broadcaster that had just acquired the U.S. broadcasting rights to La Liga. Hudson was known for his gift of gab. He dabbled in commentary for ESPN's coverage of the 2002 World Cup, and earned a reputation for his colorful post-match interviews as a coach in Miami and DC, but few were prepared for what the self-described "verbal gymnast" brought to the broadcast booth.A match called by Hudson is a cascade of metaphors, analogies and pop culture references, punctuated by frequent audible gasps and 10-dollar words. In Hudson's telling, a goal is never merely "beautiful"; it is "sweeter than a mother's kiss at bed time," "cool as Jimi Hendrix at Woodstock," or – the ultimate Hudson-ism – "magisterial"."Where does that come from?" said Roger Bennett, founder of the Men In Blazers Media Network. "Is it Ray, speaking in tongues, or the footballing gods speaking through him as some kind of commentating prophet?"Hudson credits his verbal prowess not to divine intervention, but to an English teacher he had as a kid back in England. "She would always tell the class, 'Don't be afraid of the English language, children. It won't break. You have to stretch it,'" he recalled.He took that lesson to heart. As a commentator, Hudson said he is constantly expanding his "mental rolodex", collecting phrases and descriptions to brandish on future broadcasts."I've always done this, where I think of a descriptive that would be wonderful to use in a situation that is deserving of it," Hudson told me. "I'm always aware of anything that comes along in my day-to-day life. You can get something from the guy who cuts the lawn. You can get something from watching a cartoon, the old 'Tom and Jerry' or something like that."Hudson's on-air rhapsodies have inspired YouTube compilations and various online tribute pages. That style has brought him a side gig on Cameo, where he has fielded nearly 800 requests for personalized greetings to fans."They all want to hear me wish them a 'magisterial birthday,'" he said.Even Hudson himself has his own favorite Ray Hudson Moments.There was Lionel Messi's 92nd-minute winner against Real Madrid in 2017, which prompted a piercing shriek out of Hudson before he offered up this instant-classic: "Messi, you could drop a tarantula into his shorts and he'll still be cool."Or there was Ronaldinho's sensational overhead kick against Villarreal in 2006, which Hudson described as "electrifying as a hair dryer thrown into a hot tub".
Hudson was with GolTV until 2012, when the upstart Qatari-funded beIN Sports obtained the rights to La Liga and hired Hudson to lead its coverage. In his more than 15 years with the two networks, Hudson emerged as the defining voice for a generation of American soccer fans, providing the soundtrack to a halcyon era in Spain's top division headlined by Messi and Cristiano Ronaldo.More than just a cult hero, Hudson's broadcasting career has made him a sort of footballing ambassador to a country where the NFL reigns supreme."Few have done more to grow global football in this nation," said Bennett.Hudson, 67, left beIN last year after the network lost the rights to La Liga to ESPN. In September, CBS announced that it hired Hudson as lead color commentator for its broadcasts of Champions League in the US, marking the first time he's provided match commentary for Europe's signature club competition. Two months in, Hudson has already produced some vintage calls. After Bayern Munich's Leroy Sané sliced through the middle of Barcelona's defense for a dazzling run and goal in a match last month, Hudson exclaimed that the German winger was "attached to the ball like a teenager to a cell phone".As for the competition itself, Hudson sees three early favorites with the group stage nearly complete: Real Madrid ("Can they produce the miracle string of results that they got last year?"), Manchester City ("I've picked them the last two seasons and been severely disappointed, but I would put them again near the top.") and Napoli ("They're anybody's box of toys, and a wonderful one at that.")Hudson has called all of this season's Champions League matches from a studio in Florida, just as he did during his time with GolTV and beIN. When he was approached by CBS Sports about the job, Hudson was flattered, but also wary of the travel commitment. The network had initially suggested that he call the matches, which are carried on Paramount+ and CBS, from its studio in New York City.
CBS eventually agreed to accommodate Hudson with its studio space in Fort Lauderdale, where he has worked alongside play-by-play announcer Andrés Cordero."I've just had enough of the traveling," Hudson said.Hudson doesn't make it back to Newcastle much these days either. He said the city "doesn't have the same pull" since his father, Wilfred, passed away five years ago. But Hudson remains loyal to his boyhood club, which signed him to a contract when he was 17. He has been delighted by Newcastle United's start to the Premier League season – even while acknowledging the "problematic" nature of the new Saudi Arabian ownership."It's my football club. These are still our black-and-white colors. You can criticize the human rights record of Saudi Arabia. That is one aspect that unfortunately cannot be separated from our love of the club. It just cannot," Hudson said. "But what are we supposed to do? Just say, 'Well, there goes our team'? It takes a brave man, and a morally high man, to do that. But this is our game. This is our team, our sport. We were there before we had even heard of Saudi Arabia, and we'll be there forever after."Hudson shares a similar kinship with Inter Miami, which just completed its third season in MLS. He has been the club's lead color commentator since it began play in 2020, a job that he said represents a "completion of the circle". Since he moved there in 1977, Hudson has never lived farther than seven miles away from where he used to play for the Strikers, now the location of Inter Miami's home ground, DRV PNK Stadium."This is my town," Hudson said.
'Project Merciless': how Qatar spied on the world of football in Switzerland
Qatar orchestrated a large-scale and long-standing intelligence operation against FIFA officials with the help of former CIA operatives. Switzerland was a key theatre of operations. The highest echelons of the Qatari government were involved. This content was published on November 2, 2022 – 11:07November 2, 2022 – 11:07 Leo Eiholzer and Andreas Schmid, SRF Investigativ
An espionage network working in secret. Intelligence agents planning on swaying world events in a covert operation. Hackers stealing controversial information. And an obscure client funding the entire project with hundreds of millions of dollars.This is the story of a global secret operation.An investigation by Swiss media SRF's investigative team, "SRF Investigativ", shows the details of how the state of Qatar had officials of world football spied on. And how critics of the upcoming World Cup outside of FIFA were targeted as well.The ultimate goal of those efforts: to prevent Qatar from losing the World Cup bid after massive criticism was raised, when FIFA awarded the tournament to the authoritarian country in 2010.The scale of the espionage activities is considerable. One sub-operation alone involved the planned deployment of at least 66 operatives over nine years. The budget amounted to $387 million. And the activities spanned five continents.The highest echelons of the Qatari government were involved in the espionage activities, including the current head of state, the Emir of Qatar.The documents show that the desert country wanted to make sure that no change of position within FIFA, no new friendship, no potentially dangerous alliance, nothing that could jeopardise Qatar's holding the 2022 World Cup could slip their attention. The goal was to gain absolute control. Or "worldwide penetration", as it is referred to in a document of the espionage operation.
zVg To do this, Qatar hired American private firm: Global Risk Advisors (GRA). The company's staff consists of former members of US intelligence agencies; its founder is former CIA operative Kevin Chalker.Switzerland was a key venue in the operation. The chief spy and his Qatari clients met in Zurich. And Switzerland is where they spied on various individuals. Thus, presumably, crimes were committed by order of Qatar.Chalker denies all allegations. The state of Qatar did not respond to questions. Shortly after SRF had contacted them, the Emir of Qatar complained about a "campaign" against his country in a public speech.The SRF investigation found that victims were at the mercy of the agents spying on them. Their email accounts, computers, phones, friends, and even family members became targets of Qatar's shadow warriors.The operation aimed at more than obtaining intelligence. The investigation concludes there was an invisible hand trying to pull the strings of FIFA policies during the past ten years. The spies claim to have penetrated the highest FIFA board, the FIFA Executive Committee. This is the story of 'Project Merciless'. The story is set in a demi-monde. Spies are invisible. Their activities, however, have real-life consequences. In real places.On 5 January 2012, a cyberattack on a Swiss citizen is launched.A former advisor to FIFA President Sepp Blatter receives strange emails. Their senders seem to want to get him to open the attachments to the messages by all means. They try again and again.Had he clicked on the files, a software secretly would have been installed on his computer. Without him noticing, the software would copy all data on its hard drive and send it to the hackers.The man sitting behind the computer is Peter Hargitay. Officially, he acts as an advisor, but within FIFA, he is considered a spin doctor, an influential power broker behind the scenes. He had been close to the then omnipotent president Sepp Blatter. Later, he was a consultant for the Australian football association and its chairman Frank Lowy, a billionaire. Hargitay was meant to help Australia host the 2022 World Cup, and therefore worked closely with Lowy. Hargitay's computer no doubt held valuable information. A treasure trove for anyone who would like a good grasp of the real goings-on at FIFA.Who could want such information so desperately that he or she was prepared to be liable to prosecution? Indian lead Hargitay is a Swiss citizen; his company had an office in Zurich at the time. He filed charges, and the attack on the FIFA insider became a case for the Swiss authorities.Evidence quickly pointed to the infrastructure of an IT company based in India, Appin Security. SRF obtained records of the Zurich criminal proceedings. The hackers seem to have been careless in their work. The server they used for the attack holds many pieces of evidence indicating the involvement of Appin.Appin is an elusive company. At the time, it was controlled by Rajat Khare, an Indian entrepreneur. Officially, Appin offered legal services only, including the protection against hacker attacks.A legal representative for Rajat Khare told SRF that his client was "a successful international entrepreneur with a good standing. He has never been questioned by law enforcement authorities in any country. He clearly denies all connections with any illegal activities whatsoever."However, attacks that bore the fingerprint of Appin started to attract attention around the globe. They seemingly followed no pattern, as if the Indian company was attacking at random.According to the investigation by SRF and international media reports, a relatively new business model is behind the method: A company attacks targets for a fee and provides the information to a client. It is called "hacking for hire".The attack on FIFA insider Peter Hargitay was just contract work. But who is the client? Documents show that Peter Hargitay was the target of a secret spy network that worked for the government of Qatar. A highly confidential Global Risk Advisors planning document reveals what presumably happened in the hacking case. And it shows that Swiss citizens were apparently attacked on behalf of the Qatari government.The documents reveal a plan for a global smear campaign, a cynical manipulation of the FIFA power base. The idea presented in the document was to collect incriminating information on FIFA insiders Hargitay and Lowy and leak them to the Federal Bureau of Investigation, the FBI.The paper is entitled «Project Clockwork: Concept of Operations» and is dated from December 2011 – just one month before Peter Hargitay received the first contaminated emails.The real target was Lowy, not Hargitay, as documents shows. Lowy had been working closely with Hargitay for the Australian World Cup bid. The reason for the spies' efforts against Lowy seems obvious: The Australian was a bitter opponent of the World Cup being held in Qatar, and he had said publicly that the desert country may lose the tournament.The planning document says under the title "what we must accomplish": "9-month-plan to neutralize the role and influence of […] Frank Lowy". It also mentions that Lowy was a difficult target. His wealth and network gave him access to considerable means in the area of counterintelligence. This risk for Global Risk Advisors' officers, in the event that anything went wrong, was considered high. The document also specifies that the «Deadline demands brute force attack.». In addition, the document features a picture of Peter Hargitay.In the section entitled «Walking the tightrope», the operatives lay out how they intended to neutralise Lowy and Hargitay. They apparently had inside knowledge of an investigation by US law enforcement agencies, and they planned to use that investigation for their own purposes.The document alleges connections between Hargitay, Lowy and the Russian bid for the 2018 World Cup, and includes highly incriminating lines: «Can we help connect the dots?». And: «Provide supporting evidence to relevant law enforcement agencies" An investigation by the FBI would have destroyed both Lowy's and Hargitay's reputation on a global level. They would have been effectively "neutralised".According to documents, Qatar approved "Project Clockwork". And within one month of the drawing up of the planning document, Hargitay's computer was hacked. That the attack was carried out by another company is not unusual. Global Risk Advisors frequently draws on the services of subcontractors to carry out operations, the SRF investigation shows. This approach makes ascribing the attack to Chalker's company difficult. And identifying Qatar as the client even more so. In one document, the company explicitly promised to provide "patsies" and "lightning rods" to deflect suspicion on.Chalker had identified Hargitay as an important target long before the cyberattack on him. He had said so to associates at the time. Chalker even had a code name for Hargitay: "Broken Arrow". Tip of a massive iceberg The plan to compromise Lowy and Hargitay, however, represents the tip of a massive iceberg. In the years following the decision regarding the World Cup at the end of 2010, an undetected espionage and manipulation operation no one could have imagined unfolded behind the scenes of FIFA.SRF obtained a range of documents that describe the operation. The reporters received the information from multiple sources who had authorised access to them.The brains behind the espionage activities is Kevin Chalker, a former member of the Central Intelligence Agency (CIA), the foreign intelligence service of the USA. Chalker – brown-haired and wearing an auburn beard – had been working for the CIA during at least five years. And he did not work as an analyst in some office, he acted as an "operations officer" and thus in an area of the intelligence service that is carrying out undercover activities. A real spy.Chalker left the CIA several years ago. Subsequently, he was first in talks to work for Diligence, a British private intelligence company. But he ended up founding his own firm, Global Risk Advisors. His team mainly consists of former members of US intelligence services. Eventually, Global Risk Advisors was working for Qatar. A lawyer for Chalker denied all allegations when reached for comment by SRF: "Global Risk Advisors and Mr. Chalker know nothing about these purported new hacks or the other misconduct suggested in your inquiry, and certainly did not participate in them in any way." Further, "You claim to have documents from GRA to support some of the false accusations. To the extent you actually have any documents, as a journalist you should challenge their authenticity".SRF employed a number of measures to verify the authenticity of the documents. Chalker offered no comment on specific questions regarding the nature of the role he played in Qatar.The SRF investigation shows that initially, prior to the awarding of the World Cup in December 2010, Chalker spied on the various bids. But upon the criticism raised with regard to corruption and human rights violations in Qatar after the World Cup was awarded, the target changed. Now, the task was to prevent FIFA, at all costs, from taking the World Cup from Qatar.Chalker and his company developed the plan that would leave nothing to chance."Project Clockwork" and the activities against Lowy and Hargitay were just part of that plan.The next part was "Project Merciless". Its project description reveals just how elaborate the intelligence service gimmickry was going to be, and how ambitious the project was."Qatar must attain predictive intelligence to achieve total informational awareness", the document reads. The plan was to know the plans and intentions of various targets in advance, including those of "critical elements within FIFA", of "FIFA President Sepp Blatter", and of "key FIFA ExCo members – present and future". The abbreviation stands for the FIFA Executive Committee.
"The ultimate goal is to achieve worldwide penetration," the document specifies. Global Risk Advisors intended to miss nothing. No changes to any plans, no changes in positions within FIFA. The goal was to gain absolute control.IT specialists and experts for "technical collection" were to be deployed for the project.According to internal company documents, "Project Merciless" was approved by Qatar, with a budget of $387 million.This was just the "low" option out of three presented. But apparently, it did make an impact. One document reads: "The greatest achievement to date of Project Merciless […] have come from successful penetration operations targeting vocal critics inside the FIFA organization."Another document describes the activities as follows: "[The project] is designed to hide Qatar's role in operations, while utilizing technology and human intelligence to […] manipulate public sentiment." The highest echelons of the Qatari government were involved in Chalker's activities, "SRF Investigativ" found. According to documents reviewed by SRF, the then heir to the throne and current Emir Tamim bin Hamad Al-Thani personally ordered the obtainment of detailed phone and SMS records of several members of the FIFA Executive Committee prior to the awarding of the World Cup.How exactly the Emir was involved after the World Cup was awarded to Qatar remains unclear. The operation still had a code name for him – "Apex" – years later.Clearly, however, Chalker and Qatar were more than ready to take risks, and they did not shy away from targeting prominent figures. A document obtained by SRF indicates that Michael Garcia, the lead investigator of the FIFA Ethics Committee, may have become a target for operations. The document entitled "Target Profile" contains several pages describing Michael Garcia.According to the news agency Associated Press, the FBI has been investigating Chalker for several months. In addition to potential violations of the law in the area of lobbying and exporting sensitive technology, prosecutors are focusing on Chalker's surveillance activities on behalf of Qatar. The Associated Press published reports on Chalker's operations for the desert country in connection with the world cup last yearExternal link already.Neither the Qatari embassy in Bern nor the Government Communications Office in Doha responded to various information requests by SRF. Shortly after the requests, the Emir held a speech in the Consultative Assembly of Qatar, a kind of parliament without power, in which he mentioned that Qatar had become the victim of an "unprecedented campaign" after the country was picked as host for the World Cup. He said: "It soon became clear to us that the campaign continues, expands and includes fabrications and double standards, until it reached an amount of ferocity that made many wonder, unfortunately, about the real reasons and motives behind this campaign." Surveillance operation in Switzerland The SRF investigation shows that Switzerland was key to the Qatari intelligence operation.According to the investigation, Chalker, at the behest of Qatar, travelled to Zurich for the purpose of bugging the hotel rooms of members of the Executive Committee and of journalists.One document includes photos obviously taken secretly as part a surveillance operation. They were taken at Zurich's plush Baur au Lac hotel. And they show individuals connected to FIFA meeting with officials and journalists.The operatives apparently felt at ease in Switzerland. According to the investigation, Chalker met his Qatari clients in Zurich to discuss operations. At least one member of Global Risk Advisors had his permanent base in Switzerland after Qatar was picked as the host of the 2022 World Cup.That is a problem. Spying on behalf of a third country on Swiss soil is prohibited. Such activities may be indictable as espionage.Nevertheless, Chalker met one of his closest contacts, a high-ranking Qatari official named Ali Al-Thawadi, in Zurich. His code name was "Shepherd". He is the chief of staff of the current Emir's brother, Mohammed bin Hamad bin Khalifa Al Thani, also known as MBH.In addition, two young men had close ties to Chalker in the espionage operation on behalf of Qatar: Ahmad Nimeh, officially a consultant for the Qatari bid, and a Qatari named Ahmed Rashad. Both men have connections to a mysterious Doha-based company called Bluefort Public Relations. Nimeh was connected to so called "black operations" related to the World Cup by British newspaper The Sunday Times in 2018. Nimeh is the son-in-law of Patrick Theros, the former US ambassador to Qatar. Another close partner of Nimeh, Nikos Kourkoulakos, was officially working for the Qatar World Cup bid.According to the register of companies, Nimeh's colleague Ahmad Rashad is the majority shareholder of Bluefort Public Relations.The investigation by SRF found that a key person for the upcoming World Cup, Hassan Al Thawadi, oversaw the spy operation on behalf of Qatar. He was the CEO of the successful World Cup bid and is the current general secretary of the Supreme Committee, a body that organises the World Cup in Qatar.FIFA apparently remained largely oblivious to the spy operation. The organisation's former President, Sepp Blatter, said in an interview with SRF: "That there was an organized espionage affair in FIFA, that surprised me. And it's alarming". Several documents show that Blatter was of great interest to the spies. They mention, for instance, that Blatter's "plans and intentions" ought to be known in advance.Chalker and Global Risk Advisors are currently facing a civil lawsuit in connection with similar alleged activities. The suit was filed by former US president Donald Trump ally Elliott Broidy. Private data of Broidy were leaked to newspapers in 2018, and he is accusing Chalker and his company of a hacking attack on behalf of Qatar. Chalker denies all allegations. The lawsuit is still pending. 'Cancer of world football' There was a figure in world football who seemed important enough to Qatari spies that they dedicated an entire project to him: "Project Riverbed". The code name was used for the German football official Theo Zwanziger.According to documents obtained by SRF, Qatar invested $10 million in the spying on and influencing of Zwanziger. The Associated Press reported the same number this spring.Zwanziger had served as president of the DFB, the German Football Association, until 2012. And as a member of the FIFA Executive Committee until 2015 and thus an enormously influential football official associating with powerful figures in world politics, he was a critical and provocative voice against Qatar. At one point, he called Qatar the "cancer of world football".Qatar wanted to stop this. According to documents, a network was built around Zwanziger, consisting of people who were to influence him to the benefit of Qatar.In order to neutralise Zwanziger, the spies relied on intelligence methods, as documents specify.They mention "black ops". Also in their sights was "Riverbed Family" – that is Zwanziger's family. The Global Risk Advisors attackers apparently built relationships with individuals who were close to Zwanziger. They created a network of "assets, sources, and contacts" who were active on five continents, working on influencing Zwanziger.Zwanziger was to be persistently presented with one message: "The 2022 World Cup in Qatar is good for the world".In order to salvage the World Cup, Qatar wanted silent critics. The efforts of the operation did not completely fail to have an effect on Zwanziger. He was brought into line within FIFA, as he says today. He led a working group that pushed for more human rights and less criticism of Qatar. In an interview with SRF, he said, "There were a number of people who steered me in that direction. Of course, that was in Qatar's interest. To bring about precisely this change in thinking."But the efforts did not have the intended effect on his views, according to Zwanziger. In the interview, he said: "What they underestimated, however, is that I did not give up my opinion in the process. This award was – as I once put it – a cancer of world football. From there came many currents that have damaged world football. I still have that opinion today."As far as the espionage operation against him is concerned, Zwanziger thinks that FIFA was obligated to act. He said: "This is such a scandal. It should be taken up by those who are in charge. FIFA President Infantino would be the very first. But he won't do that, of course, because he is a vassal of Qatar." FIFA and Gianni Infantino declined to comment. Targeting unions The International Trade Union Confederation (ITUC) presented another problem for Qatar. For years, the trade union federation, which includes 200 million members, had repeatedly raised questions with regard to the World Cup in Qatar. And it worked to make sure that the suffering of workers in Qatar was brought to the attention of the world and moved people.The union became a victim of a cyberattack at the end of 2015. Someone had copied the email account of the then media spokeswoman for the general secretary. And the emails soon appeared – in an altered version, according to the union – in the media.The attack bore the fingerprints of Global Risk Advisors. SRF obtained a document, in which Global Risk Advisors identifies the union as an equally serious problem for Qatar as FIFA or the Gulf Cooperation Council – a major group of countries on a diplomatic level.The spies also drew up a detailed network of relationships of people who work for the union and in what way they were connected to FIFA. This document mentions the media spokeswoman, who was hacked. FBI attention Even though he never played a professional football match in his life, Sunil Gulati is one of the most important figures in US football. He started out by carrying the towels for the members of the junior national team, before he advanced to the position of president of the United States Soccer Federation. For decades, he was the most influential individual in North American football. Pictures taken in those days show him with Barack Obama, Bill Clinton, or Joe Biden.At the height of his power, Gulati was spied on, his computer was hacked, apparently without being noticed. The evidence for the attack on Gulati seems unimpressive at first: an ordinary digital folderHowever, the folder contains approximately 800 files, all of them stolen from Gulati's computer. The hacker seems to have copied all PDF, Word, PowerPoint and Excel files on that computer. And these copies found their way to SRF.The files include confidential documents, such as the employment contract of the then US national coach Bob Bradley, as well as letters to and from Gulati and other FIFA officials. The hack did not spare Gulati's private life. There is a photo book in the files, for instance, documenting Gulati's childhood years, and there are health data. The draft contract with new US national coach Bob Bradley contains every employment detail. SRFGulati was a direct competitor of Qatar two years earlier, during the World Cup bidding process. He was president of the American bid for the 2022 World Cup, during which time Global Risk Advisors took an interest in him and prepared a multi-page personal dossier on him.The metadata show that the last of Gulati's files were edited in spring 2012. The hack therefore presumably occurred just weeks after the attack on Hargitay. FIFA insiders SRF talked to consider Gulati a Qatar critic. There is no doubt that someone whose identity is still not clear wanted to know what was on Gulati's computer. And that they were not reluctant to launch a cyberattack on a US citizen, even though the FBI strictly prosecutes cybercrime. The inactivity of Swiss authorities Agents have spied on the world of football on behalf of Qatar for ten years. SRF found that Zurich's public prosecution department knew about one alleged activity of the spy network early on. They were aware of the hack on Peter Hargitay's computer since 2012 – when the attackers first launched their operations. And it was obvious that the Hargitay case was a big deal.However, nothing much happened with regard to investigations by the public prosecution department. Prosecutors omitted obvious investigative actions. The most striking example for this concerns Rajat Khare, the CEO of the Indian company Appin Security which had been considered suspicious in the case. The prosecutor initially asked Khare whether he would be willing to answer questions regarding the case. A lawyer informed the prosecutor that Khare would be willing to do this in writing. But then the prosecutor simply did not send any questions. It remains unclear why.Eventually, the public prosecution department closed the case eight years later for lack of suitable investigative avenues. The Zurich public prosecution department said in a statement to SRF that, for legal reasons, they were unable to comment on their own activities in the proceedings. A spokesperson wrote that there had been comprehensive efforts for the investigation on file that had been carried out within legal provisions. The spokesperson further said: "There was no exertion of influence on any members of the public prosecution department." Khare lives in Switzerland today. In autumn 2020, just after the investigation was closed, he purchased an impressive villa on Lake Geneva. According to the land registry office, he paid CHF13.5 million to the daughter of a Ukrainian oligarch in the transaction. He now presents himself as a renowned start-up investor and had his picture taken for the French edition of Swiss magazine Bilanz.What would he have testified had he been asked to in 2013? Would the story have taken another course? Would the Qatari spies have scaled back their efforts for fear of being exposed? There will be no answer to such questions.Less than three weeks to go until the starting whistle is blown for the first match in Doha. Millions will set their eyes on Qatar. But maybe they will not view things in the way the Emir had always wished them to. If the 2022 World Cup turns out to be a celebration of football, it will be one that is tarnished by intelligence agents, lies and manipulation.