Notes
FIFA unveiled the World Cup 2026 logo this week for the USA, Canada & Mexico's Men's World Cup and its well horrific in my eyes, FIFA could mess up a great dream – here was the reveal party.  MLS welcomed their 30th team this week with the news that San Diego is paying $500 million to join the league (CRAZY) interesting development approach they are taking,  MLS had midweek games this week and they were rocking it in Charlotte and Atlanta.  Great to see Cincy top of the Table in the East-I gotta get to a game this summer! PS some good games this week but 2 crappy ones on Apple TV Free. Of course the Expected Champions League Final is Man City vs Inter Milan as both teams stood tall at home. Real's Goalkeeper Courtois (Cor-Twah) was spectacular and still gave up 4 to Man City, that's how dominant the favorites were at home vs the holders. (tons of stories below)
Arsenal #9 Foleran Balogun Switches to US National Team
Huge news that the US Men welcome Arsenal Stricker Foleran Balogun Forward to the fold as the 20 year old announced he will play for the US instead of England. This young striker is one of the top rated under 21 players in the world and joins young US dual nationals Yunus Musah, Sergio Dest and . Balogun has scored 19 goals this season on loan at Ligue 1 side Stade de Reims and is a legit scorer the likes of which the US hasn't seen in years. (lots of stories below about him). It looks like former Leeds United and Red Bull Coach Jessie Marsch is all but a lock for the US head job – I don't know why they don't just have him start this summer before the Nations League and Gold Cup. That 2nd round Gold Cup game will be in Cincy on July 9th tix still available, I'm planning the road trip.
Indy 11 home Sat 7 pm vs Colorado Springs
A hat trick for Sacramento Republic FC's Russell Cicerone led the home team to a 3-1 victory over Indy Eleven Saturday night at Heart Health Park in Sacramento, California. The loss dropped Indy to 2W-4L-3D on the season, while Sacramento improved to 6W-0L-3D to stay atop the USL Championship's Western Conference standings. The Eleven returns home this Saturday, May 20, against Colorado Springs for Military Appreciation Night. @ the Mike and on WISH TV8. A portion of each ticket purchased via this link will directly support HVAF of Indiana. Indy Eleven will match each ticket purchased via the Military Giveback Link, ensuring that a veteran/military member will have the opportunity to attend and be recognized. Our U13 Boys teams are headind downtown on Saturday for the game!! Buy Tix now via indyeleven.com/tickets or by calling 317-685-1100 Full Schedule Promotions
American GK Horvath Leads Luton Town to Promotion Playoff Final
Luton Town, with American Goalkeeper Ethan Horvath, advanced to the EFL Playoff Final where they will face Coventry City at Wembley Sat, May 27th at 11:45 am on ESPN+ for the chance to move up to the EPL next season. Highlights from the 2-0 victory. Luton Town is Carmel FC Director of Coaching Goalkeeper Juergen Sommer's first employer in 1990 when he became the first American to play in the first flight of English football. He later was named GK of the year the same year he lead them to the FA Cup Semi-Finals in Wembley. Unfortunately fellow American GK Zach Stefan's mistake cost Middlesborough as they lost to Coventry City 1-0 to keep it from being an All-American GK Final.
U-20 Men's World Cup on Fox Starts Fri
The U20 World Cup Starts this weekend on Fox Sports and Telemundo as the US faces Ecuador Sat 2 pm on Fox Soccer, then Fiji at 2 pm on Fox Sports 2 Tues, followed by Slovakia Fri, May 26 at 2 pm on FS2.  While the US had issues with MLS & other clubs not releasing some of our top players to play – with GK Gaga Slovina, Cade Cowell, Kevin Paredes, Owen Wolf, & Caleb Wiley, on board the US still has a good chance to advance to at least the Quarter Finals if not further. I will be tuning in (see stories and TV schedule below). 
Good Luck to all the Teams in President & State Cup games this weekend at Grand Park – especially our Carmel FC Teams.  I will be reffing some on Sunday. Speaking of reffing – we are in desperate need of good refs for both High School and USSF. Its honestly the best job a high school aged kid can have – you get paid well over $20 per game min and you can control your own schedule and games are mostly on weekends.  Where else can you make $20+ an hour as a 13-18 year old and tell your boss you can't work on Sat at 4 pm?   Become a Referee Must be 13.  Also huge news that Liverpool's Klopp has been suspended the last 2 games after his comments about the ref a couple of weeks back.  Check out the Full Referee section below.    
The Carmel FC 2010 Gold and Blue along with the 2012 Grey Girls are headed to the game tomorrow – section 109 come by and say hello ! Buy Tix now via indyeleven.com/tickets  or by calling 317-685-1100   Full Schedule   Promotions 
Location: Shelborne Fields – CCCSC – 3451 W. 126th St., Carmel (Ages: 18 – 35) $105 Sign Up
Grab your friends and make your own team or sign up and we'll place you on a team, you don't have to live in Carmel.
Games will take place on Wednesday and Sunday evenings. Dates: June 18, 21, 25, 28 & July 9, 12, 16, 19, 23, 26 Sign Up
GAMES ON TV
(American's names in Parenthesis)
Sat, May 20
7:30 am USA Tottenham vs Brentford
9:30 am ESPN+ Union Berlin (Pfok) vs Hoffenhiem
9:30 am ESPN+ Bayern Munich vs Schalke
10 am USA Bournemouth vs Man United
10 am ? Liverpool vs Aston Villa
10 am Peacock Fulham (Robinson) vs Crystal Palace
10 am Peacock Wolves vs Everton
12:30 pm NBC or USA Nottingham Forest vs Arsenal
12:30 pm ESPN+ Bayern Munich vs RB Leipzig
2 pm FS2?/Tele US U20s vs Ecudor U20 WC
2:45 pm Para+ Milan vs Sampdoria
7 pm ESPN+ Indy 11 vs Colorado Springs
7:30 pm Apple TV
7:30 pm Apple TV
7 pm Para+ NC Courage vs Angel City (Ertz) NWSL
8:30 pm Para+ KC Current (Franch) vs San Diego (Morgan, Girma)
10:30 pm Apple+
Sun, May 21
8:30 am USA West Ham vs Leeds United (McKinney, Aaronson)
11:30 am USA Man City vs Chelsea
12 noon CBSSN Napoli vs Inter Milan
12:30 ESPN+ Valencia vs Real Madrid
2:30 pm beIN Sport Auxerre vs PSG (Messi, Mbappe)
5 pm FS2 Italy vs Brazil U20 World Cup
5:30 pm Para+, Sirius Portland Thorns (Rapino) vs Chicago Red Stars NWSL
6 pm Para+ OL Seattle Reign vs NY Gotham FC (Williams) NWSL
Mon, May 22
2 pm FS2 England vs Tunisia U20 WC
2:45 pm Para+ Juventus vs Empoli
3 pm USA New castle vs Leicester City
5 pm FS2 Gambia vs Honduras U20 WC
Tues, May 23
2 pm FS2/Tele USA U20s vs Fiji U20 WC
4 pm ESPN+ Real Valladiod vs Barcelona
5 pm FS2 Argentina vs Guatamala U20WC
7:30 pm NY Red Bulls vs Cincy US Open Cup
7:30 pm Inter Miami vs Nashville US Open Cup?
Weds, May 24
3 pm USA Brighton vs Man City
4 pm ESPN+ Espanol vs Atletico Madrid
5 pm FS2 Brazil vs Domincan Republic U20 WC
7 pm Pittsburgh Riverhounds vs Columbus Crew US Open
7:30 pm ESPN+ Louisville vs FC Tulsa USL
8 pm Birmingham Legion vs Charlotte USOC
9 pm Austin vs Chicago USOC
10 pm Colorado vs Real Salt Lake USOC
Thur, May 24
2 pm FS2 Uraguay vs England U20 WC
3 pm USA Man United vs Chelsea
4 pm ESPN+ Real Madrid vs Rayo Vallencano
Fri, May 26
2 pm FS2/Tele USA U20s vs Slovakia U20 WC
Sat, June 10
2 pm CBS Champions League Final
Thurs, June 15
10 pm USMNT vs Mexico Nations League Semi's
Sat, June 24
9:30 pm USMNT vs Jamaica (Soldier Field) Gold Cup
Fri, July 21 USWNT vs Vietnam Women's World Cup
Soccer Saturday's are every Sat 9-10 am on 93.5 and 107.5 FM with Greg Rakestraw
USA
Balogun given green light to play for USMNT  ESPN
What will Arsenal striker Balogun bring to USMNT? ESPNFC Jeff Carlisle and Julien Laurens
Balogun given green light to play for USMNT ESPN
U.S. beats England for coveted striker
USMNT upcoming schedule – Nations League, friendlies, Gold Cup
The New Logo for the US World Cup 2026
NY, NJ promise '8 Super Bowls' for '26 World Cup 3hReuters
Champions League

Is 'unstoppable' Manchester City the best team in the world?
Man City are already the world's best team, but UCL win would make them legends Mark Ogden
Pep: Victorious City can 'visualise' treble now Rob Dawson
Silva shines as Man City show Champions League swagger to dismantle Madrid
City flawless in thorough UCL dismantling of Real Madrid
Guardiola's masterpiece puts Man City on brink of ending Champions League wait
Guardiola salutes 'special' Man City after Real rout seals final berth
Pep Guardiola: 'The Treble is there now – we can think about it'
Kevin De Bruyne will have his legacy moment – but this time he has Haaland
Madrid's miracle well runs dry in Manchester
Manchester City vs Real Madrid player ratings: Kyle Walker shuts down Vinicius Junior
Inter will hope to thrive as underdogs in Champions League final
Inter Milan see off AC Milan to reach Champions League final
Univision Wins UEFA U.S. Spanish Media Rights in $225M Deal

Who will be in the Champions League 2023/24? Here's every team who have qualified so far
EPL
The 7 best storylines at season's end: Liverpool magic, Haaland's goals and Serie A success Bill Connelly
Luton Town currently won't be allowed to play Premier League football if they get promoted
Luton advances in playoffs, earns shot at playing in Premier League for first time
Luton or Coventry would provide Premier League with overdue burst of warm nostalgia
Mark Robins might be the most underrated manager in the country
Indy 11
Indy Eleven Acquires Top-Tier Women's Professional Franchise as Part of USL Super League
Macauley King Returns to Indy Eleven via Transfer from Colorado Springs
MLS

MLS Inks $500 Million Deal for San Diego Expansion
MLS to unveil new team in San Diego after record fee
San Diego named 30th MLS club; debut in '25 Cesar Hernandez
TelevisaUnivision has won the Spanish-language rights to broadcast UEFA club competitions 
Reffing

Jurgen Klopp will watch Roberto Firmino and James Milner's Anfield farewell from stands
Klopp given two-match touchline ban for referee rant
Monday Night Football reveals what referees and Var are really saying to each other
Angel City Ower fined for Ref comments
Goalkeeping
Fantastic Saves Champions League 2nd Legs
Maignan reflexes deny Dzeko for AC Milan
Arsenal goalkeeper Ramsdale signs new Gunners deal
What will Arsenal striker Folarin Balogun bring to USMNT?
ESPN Jeff Carlisle Julien Laurens May 18, 2023, 09:00 AM ET
The U.S. men's national team has had its share of victories when it comes to recruiting dual nationals. Right-back Sergino Dest and midfielder Yunus Musah both saw extensive playing time at the 2022 World Cup after making the difficult choice of which country to represent.The USMNT's biggest recruiting coup of all might have happened on Tuesday, though.
ADVERTISING
Striker Folarin Balogun, on loan at Ligue 1 side Stade de Reims from Premier League giants Arsenal, pledged his international future to the U.S. by filing one-time switch with FIFA. He could have played for Nigeria or England, the latter of which he represented at youth level. (Balogun also logged minutes for the U.S. U18 team under then-U.S. U20 manager Tab Ramos.)What makes Balogun such a prize catch is the position he plays and the form he's in. While in recent years the U.S. has increased its quality at positions like defender, central midfield and on the wing, the center-forward position has been a glaring hole in the depth chart.Right now the position is manned by solid, but not spectacular options such as Norwich City 's Josh Sargent, Ricardo Pepi, who just finished a loan spell at Dutch side Groningen, Antalyaspor's Haji Wright and FC Dallas' Jesus Ferreira. The lackluster play of Wright and Ferreira, in particular, at the World Cup revealed just how much of a weakness the position is for the USMNT.Balogun could change all of that. He has enjoyed a scintillating club season on loan, scoring 19 goals in league play, which is tied for fifth in Ligue 1. Along the way he has shown immense skill in terms of finishing, taking players on and linking up with teammates, combined with the ability to ride challenges from opposition defenders. And there's more."I think in terms of being on the field, obviously [Balogun] makes great runs," Ramos told ESPN. "He sacrifices for the team, so he will pressure the ball. He will do all of the things that a team environment requires on and off the field, so I think he's a full package."That skill set — one that is more complete than any other forward in the USMNT pool — could have a knock-on effect for teammates like Christian Pulisic and Giovanni Reyna. That duo, as well as other wingers like Brenden Aaronson and Timothy Weah, are often the target of persistent fouling from opponents. The respect level from opposition defenders toward Balogun could create a bit more space for U.S. wingers and central midfielders to maneuver.And what of the existing complement of forwards? At the least it would demand that they raise their respective games.Pepi is just 21, and has his career on an upward trajectory again after scoring 12 goals for Groningen, this after struggling with Bundesliga side FC Augsburg, who still hold his contract. There is still time for him to hone his game further. Sargent recaptured some goal-scoring form in the English Championship with 13 goals, although he did spend considerable time as a winger with license to tuck inside. Ferreira and Wright, despite their club successes, would appear to be the odd players out.Granted, Balogun's arrival isn't a guarantee of anything. The U.S. Soccer Federation still has to hire a coach after all, and it remains to be seen how Balogun would fit in the new manager's system. The onus is still on his teammates to get him the ball in dangerous spots, something the U.S. struggled with at the World Cup.The more dangerous players a team has on the field, though, the better off it will be. Balogun's arrival does precisely that. — Jeff Carlisle.
The view from France
The only reason why Balogun was not nominated for Ligue 1's Best Young Player of the Season award is because he turns 22 in two months' time. The Arsenal loanee is slightly too old for the prize — Lyon's Bradley Barcola and Rayan Cherki, Monaco's Eliesse Ben Seghir, Montpellier's Elyi Wahi and PSG's Nuno Mendes are 20 or under.
However, there is an argument that he could have been part of the senior Ligue 1 Player of the Season race, alongside PSG's Kylian Mbappe and Lionel Messi, Lens' Lois Openda and Seko Fofana and Lille's Jonathan David. With 19 goals and two assists in 34 league games (31 starts), Balogun has been Reims' best player, Ligue 1's revelation of the season, and one of the best players in the league, period.
To say that we saw it coming would be a lie. Even at Reims, no one could have predicted a season like this. He arrived in the Champagne region on loan from Arsenal (without an option to sign permanently) at the start of August, having not had a preseason with his new teammates. Yet, under then-Reims manager Oscar Garcia, he adapted quickly and scored in his first game, away at Marseille on Aug. 7, off the bench.
The following game, against Clermont, he started, scored again and never looked back. He scored against Marseille (both home and away), Lens (home and away), PSG, Monaco and managed a hat trick against Lorient in January.
More than the goals and his finishing ability, the most impressive attribute Balogun shows is his maturity. His intelligence and awareness is great, his first touch always has a purpose, while his runs are smart and well-timed.
This season in Ligue 1 has proved, if needed, what a talent he is. He deserves a chance to shine internationally too. — Julien Laurens.
US SOCCER
USMNT analysis
Analysis: Balogun switches to the USMNT, raises the bar for the team
While this has been coming, Folarin Balogun has switched his international affiliation to the USMNT. ASN's Brian Sciaretta offers up a lot of thoughts on the matter.
BY BRIAN SCIARETTAPOSTED MAY 16, 2023 3:00 PM
N A PROCESS THAT has actually taken several years, U.S. Soccer today got the man they wanted when Arsenal forward Folarin Balogun's one-time change of association with FIFA was approved thereby permanently switching his international affiliation from England to the United States. The moves gives the U.S. team a much needed boost in the attack.
For fans of the U.S. program, this is very exciting because it boosts the team's goal scoring capabilities by giving an option in perhaps the team's biggest need – the No. 9 position. Balogun in in the midst of a breakthrough season at Stade de Reims in France's Ligue 1."We are delighted that Folarin has chosen to represent the United States," said USMNT head coach Anthony Hudson. "Not only is he an extremely talented player, he's also a good man who is going to add value to our National Team both on and off the field at a time when the team is continuing to improve. It's clear that he values his U.S. roots and we can't wait for him to come in and be a part of the team."Here are a bunch of thoughts on Balogun's move.
By the numbers
This season has been a tough go for Americans abroad. The numbers just haven't been there for Americans, especially in the top five European leagues. Leaving out defenders and goalkeepers, here is a look at midfielders, wingers, and forwards regarding their production in league play.The numbers aren't productive. It total, this group of players produces a goal every 1012 minutes of league play and an assist every 843 minutes of league play. Sure, Tim Weah has spent a lot of time as a fullback this season but that is also part of the problem. If he wasn't playing fullback, he probably would have played significantly less minutes.


This season has just seen the productivity of most of the top players of the U.S. national team player pool decline. Gio Reyna's goal scoring ratio is excellent but the flip side of that is that he has not played much at all. Some of his goals, such as over this past weekend in a lopsided win over Borussia Monchengladbach, have come at times when the game has already been decided.For the second-best producer on this list, Jordan Pefok, he has four goals but has only scored once since mid-September and has seen his minutes drastically cut in the second half of the season.The result has seen Gregg Berhalter and later Anthony Hudson attempt to bolster the attack with players based outside of the top five European leagues. The results have been mixed. Ricardo Pepi started off well in 2021, struggled in 2022, but is back on track in 2023. Haji Wright, Jesus Ferreira, and Josh Sargent have all been uneven. Daryl Dike has played well at times but can't stay healthy.
But now you add Balogun to the mix.




Balogun has more goals this season in Ligue 1 than all other Americans in the top five European leagues combined.
Numerically it's a huge boost. It's easy to see why this could be a huge help to the U.S. team. But he's not going to fix some of the key issues – such as the ongoing concerns for most of the players.
But, as always, sometimes things on paper do not always translate over into reality. Balogun still has only top season under his belt. It's not yet determined if this will be his true level going forward. But it is still a high potential add to the program.
It is also beneficial to the U.S. team that he is doing this at the beginning of the cycle. If this was in the run up to a World Cup, figuring out how to add him into the team would have taken away from the time needed for what is normally final preparations.
Now Balogun will get the Nations League followed by a long series of friendlies leading up to the Copa America next summer. There is plenty of time for Anthony Hudson followed by the next U.S. manager to make this work.
A long process
This has been a process for nearly five years in the making. Soon after he was identified as a dual U.S. citizen, Balogun was called up to a U.S. U-18 team camp in August 2018. That camp was run by U.S. U-20 head coach Tab Ramos. Prior to that, he had been playing for English youth national teams. Following that, he returned to playing for English youth national teams.
But the following year, Ramos offered Balogun a spot on the 2019 U-20 World Cup team but Balogun was still unwilling to file his switch with FIFA.
In March 2022, when Balogun was on loan at Middlesbrough, Gregg Berhalter attended Balogun's match but Balogun opted to play for England's U-21 team later that month.


Things began to take a significant turn in March 2023 when Balogun withdrew from a camp with England's U-21 team and decided to vacation in Orlando – where the U.S. team was training for Nations League games. From there, it only was a matter of time.
"My decision to represent the United States, it came together with my family," Balogun said in an interview with U.S. Soccer. "We decided it would be the right thing for me, to represent the country I was born in. In the end it became a no-brainer, but for sure, it's just something I wanted to do and it feels like I'm at home here."
"When I broke the news to my family they were all just over the moon, especially my mom," he added. "She said, 'What took you so long?', so for sure we were all on the same page. Then after that conversation, I just sent the message across to my agent and said 'Let's make it happen.'"
England botched this
On of the big takeaways from this dual national "recruitment," is that this was almost as much of a case of England botching it as the U.S. winning it.
Once Balogun began breaking out in Ligue 1, England continued to show no interest in calling him up or even communicating with him as a member of the senior national team pool. England's player pool is deep, but there isn't any national team program that should be detached from an eligible player who is pushing towards 20 goals in a top five league. It's hard to see Argentina, Brazil, Germany, or Spain being detached from such a player. That is not the same as saying a player like Balogun would get an automatic call-up to any of those powerful national teams. But each of those teams would likely be communicating with a player performing like Balogun in a top five league.
But England was detached. When Balogun returned to Reims from visiting the U.S. team in Orlando in March, England's FA decided to meet with Balogun – but it sent England U-21 manager Lee Carsley. It was a surprisingly tone-deaf move that probably hurt England's effort to keep Balogun.

https://www.youtube.com/embed/6eDUKXglB58
Balogun's problem with England is that he had one of the top scorers in a top-five league but was stuck with England's U-21 team. If England was serious about keeping him, full national team manager Gareth Southgate or someone high within the FA would have met with Balogun. Instead, they sent the U-21 manager to meet with him when Balogun's problem with England was playing with the U-21 team.
Balogun is now talking about how this decision to play for the U.S. team was a decision from the heart. But it's hard to think that this wasn't very avoidable for England, if the FA wanted to keep him. Balogun likely would have accepted a March call-up from England's full team. He might have also have stayed if Southgate had been the one communicating with him telling him to be patient for a few more months into the summer.
The U.S. hasn't really been in a position to pitch a long-term vision to Balogun either given that it has an interim manager and its Sporting Director wasn't even announced until May and he won't even begin until August.

https://www.youtube.com/embed/8DYIPKaMGQg
"The conversations I had with the coach were very brief. We spoke numerous times, but he was just obviously telling me about the plan and how much he wants me to join the team. Of course, I just told him that I was keen and I understood the project. It was just a matter of when."
"To represent the United States means a lot, more than people would know. I'm very proud and honored to have this opportunity, and I want to give everything I have to make our team successful."
While Balogun is all in on the United States now, this seems like this was winnable for England, but the FA either didn't care enough or it didn't respect the attractiveness of the U.S. option for Balogun.
Next steps for Balogun
For Balogun, the next steps are obvious. He needs to show up for the Nations League and show chemistry with the U.S. attackers. The U.S. team's offense has been struggling because there are just not enough scoring options. The midfield doesn't score a lot and the team's forwards haven't been consistent. It comes down to Christian Pulisic and occasionally Brenden Aaronson or Tim Weah.

But now, Balogun is going to have an opportunity to prove himself and he'll have a grace period to get adjusted. And while Balogun has a lot on his plate on the field, he has almost as much off the field. The U.S. team has a strong comradery and most of the players have been together for years. Fitting into that group will also be part of a process for Balogun.

"Luckily for me, my first time is going to be in a competitive tournament so of course the ambition is to win and there's not really much more to it," Balogun said. "I'm going to have the opportunity to get in and train with the boys, but for sure it's just straight down to business when we head to Vegas."
The U.S. team will continue to need more forwards. Even if Balogun plays well initially, players get injured, form changes quickly and players can fall into an extended dip, and other players simply raise their level. This doesn't mean players like Ricardo Pepi or Josh Sargent are locked into being backups for the foreseeable future.It just means the bar is raised for everyone.
It's So Good to Have Good USMNT News: FOLARIN BALOGUN CHOSES USA
Folarin Balogun chose to represent the USMNT on a one-time switch from England on Tuesday. The fleet-footed 21-year-old striker has had a breakout season, blasting 20 goals in all competitions for Stade de Reims in Ligue 1. Expect the Arsenal loanee to be on the U.S. Nations League roster this summer.
Balogun's is a remarkable story. Born in Brooklyn to Nigerian parents who were visiting family here, living in London at the time, and they moved back shortly after his birth. He could have played for England, the United States or Nigeria, and he represented both England and the U.S. at youth level, before becoming a fixture in the England Under-21s.
Rumors about him changing to the United States bubbled throughout the last World Cup cycle — and we at MiB have heard that he came incredibly close to joining the U.S. — but the switch didn't materialize. And the reality is, this is a hungry gent. In that England National Team depth chart, there's so many strikers ahead of him. But in the United States by comparison, we not only have a World Cup coming to home turf in 2026, but remember, we scored three goals total at the last World Cup: one intentionally, one off Christian Pulisic's crotch, and one completely by accident. The U.S.'s entire World Cup campaign was in many ways an infomercial crying out for just how badly we needed a striker.
Back in March, Balogun was courted by the U.S. in Florida. Name another football federation who can get you on the field with the Yankees, or courtside with the Orlando Magic. And now he rides with us.
How good will he be? He's still young. And there is uncertainty about his club situation. But there is no doubt that this is a gent who can score, who thrives on the counter, who lives to pursue through balls, and can create and take his own chances. He'll be a wonderful, badly-needed addition to this young United States squad.
But we've got to steel ourselves against the weight of our own expectations. We dream so much as U.S. fans, and one player alone is not going to allow us to silver bullet our way to fulfilling those dreams.
But big picture, it's so good to have some good news coming out of the men's national team program after the past few months. And this announcement feels like a symbol of new direction, new momentum, new possibility. It's a great day for the United States team, for U.S. fans across the nation. Go, go USA.
More Balogun Coverage …
Flo talks about what it means to represent the U.S. …
How Balogun's decision was covered in England …
Balogun talks about U.S. fans on social media playing a role in his decision …
The Complete Folarin Balogun Origin Story …
Balogun's Announcement Video …
Balogun Ligue 1 Highlight Reel …
Flo scores at Lens last Friday.
US World Cup Champions in Europe:
More hardware for The Great Lindsey Horan
(28; Golden, CO), as Olympique Lyon topped PSG, 2-1, in the Women's French Cup Final, marking the 10th time they've won the national cup trophy. Horan and OL can make it a double on Sunday, as a win over PSG — or likely a draw, given their +22 goal differential lead — would give them the French League title as well.
On loan at Lyon, Horan is set to return to Portland Thorns at the end of the season. She isn't the only USWNT star who looks set to depart OL, as Cat Macario
(23; São Luís, BRA)is reportedly going to sign with Chelsea when her contract with the French side expires this summer.
Eagles Going Up
:
Ethan Horvath
(27; Highlands Ranch, CO) made two saves — and heard some USA! chants — in Luton Town's 2-0 win over Lynden Gooch
(27; Santa Cruz, CA) and Sunderland in the Championship Promotion Playoff Semi Final on Tuesday. The Hatters, who have never been promoted to the Premier League, are now off to Wembley for the final on May 27, where they could face Zack Steffen
(28; Downington, PA) and Middlesbrough. Boro face Coventry City in the other semi final Wednesday at 3 p.m. EST, live on ESPN+.
News and Notes:
Reports this week revealed that Chelsea tried to send Christian Pulisic
(24; Hershey, PA) to AC Milan in a deal for Rafael Leao before the start of the season. Now the latest, according to the Daily Mail, is that Napoli are interested in CP10.
Inside Folarin Balogun's USMNT reveal: Years of discussions and a late push from England
Paul Tenorio May 19, 2023
The purpose of the Zoom call on May 4 was a mundane one — to go over the U.S. men's national team's timeline for the upcoming summer — but it carried significant implications for a years-long chase.
On one end of the call was Tom King, U.S. Soccer's associate secretary general, and Michael Kammarman, the U.S. men's national team director of communications. On the other was Folarin Balogun's agent, Eddie Bonsu.
ADVERTISEMENT
https://d78c5c93824da899680c0ff87295e149.safeframe.googlesyndication.com/safeframe/1-0-40/html/container.html
The 21-year-old Arsenal striker is in the midst of a breakout season on loan with Reims in Ligue 1. His 19 goals are tied for fifth-best in the French top division. Going into this discussion, Balogun was eligible to play for three different national teams: the U.S., where he was born; England, where he was raised; and Nigeria, the country where his parents were born. The U.S. saw Balogun as a potential game-changer at a No. 9 position that was a problem spot in the last World Cup cycle.
Balogun's representatives had made clear they wanted any decision they made on his international future to stay quiet until June 3, when the forward's club season in France was over. King and Kammarman wanted to make sure Balogun was aware of the roster deadlines for the summer tournaments, most specifically a May 15 deadline for CONCACAF Nations League provisional rosters. CONCACAF intended for those squads to be made public on May 19. Balogun would be on the U.S.'s list, even if he had not yet made a decision.
When the call started at 11:30 a.m. Central Time, Bonsu opened with a surprise: a decision had been made. King and Kammarman feared it would be a short call. They hadn't been expecting any news at this stage.
"Unfortunately," Bonsu started, letting the word hang in the air.
Kammarman and King's shoulders sagged. Bonsu joked later he had never seen two people go so pale. Then he dropped the news.
"You're stuck with us."
Kammarman and King jumped up from their seats. A courtship that began more than two years ago, morphed into a "Where's Waldo?" social media flurry during a U.S. camp in Orlando in March, and eventually led to hundreds of American-flag Instagram comments was officially over. On a separate call a few minutes later, Balogun let USMNT interim manager Anthony Hudson know: He was choosing to play for the U.S.
"A lot of work by a lot of people had gone into getting to that point," Kammarman said. "We were obviously elated."
ADVERTISEMENT
https://d78c5c93824da899680c0ff87295e149.safeframe.googlesyndication.com/safeframe/1-0-40/html/container.html
The calls set off a flurry of activity over the following two weeks, including rescheduled itineraries for transatlantic flights, a Slack channel called "Mr. X's Decision" and, eventually, a leak to the press that turned the timing for the planned announcement on its head.
In the end, all that mattered was that the USMNT may have found a No. 9 to help solve some of its goal-scoring woes.
This is the behind the scenes story of how Balogun chose the USMNT.
---
The internet sleuthing that pinned Balogun as being in Orlando in March set off a firestorm on USMNT Twitter, but it only made public a recruitment process that dated back much further.
As Balogun was working on a new deal with Arsenal in 2021, then-USMNT general manager Brian McBride made contact to gauge his interest in playing for the U.S. Balogun had previously played for the U.S. Under-18 team in 2018, and youth national team coaches had remained in touch, but the player had also featured for England youth sides. When McBride reached out to Bonsu, Balogun said he wanted to focus on his contract talks and make a claim to a role at Arsenal.
McBride stayed in touch, and he reached out again last year before the World Cup to continue the dialogue. Balogun was again focused on his club career, but with the U.S. making its interest known, he started to explore the possibility. He took a trip to New York to get a feel for the country where he was born and came back feeling a real connection.
When Hudson reached out in recent months, Balogun was open to talking more. And when a window opened up for him to go to Florida that lined up with a U.S. camp in the Orlando area, Balogun and his team hopped on a flight.
U.S. Soccer tried its best to keep Balogun's presence quiet — notably, he had pulled out of an England Under-21 team camp as they were preparing for this summer's UEFA Under-21 Championship — but he posted a photo to Instagram that included the partially-obscured name of a bar on the building behind him. The set off the U.S. fandom's amateur investigation team.
U.S. Soccer set up a meeting between Hudson and Balogun, and the Greater Orlando Sports Commission and New York Yankees chipped in by setting Balogun and his associates up with tickets to see the Orlando Magic and a Yankees spring training game. He also went to dinner with several U.S. players, including Arsenal teammate Matt Turner and former Arsenal youth teammate Yunus Musah.
On Twitter and Instagram, every Balogun post was met with dozens of American flag emojis. At his hotel a few miles from where the U.S. was staying, people recognized Balogun and asked him to choose the U.S. It all made a big impact on the 21-year-old.
ADVERTISEMENT
"I think that's when I really saw the full force of the U.S. fans," Balogun would say later. "I was there and I just posted a photo with my friends thinking that it was just a holiday picture. Before I knew it, I just saw loads of comments and people knew I was in America, and I just really felt the love from there."
When he left the U.S. and got back to France, Balogun took a month to think things over. The FA remained in touch and presented a plan for Balogun to play for the Under-21s this summer, and then potentially integrate in with the first team after that, where there would be considerable competition at his position. The U.S. was clear that they believed he would add immediate value to their senior men's team. Balogun weighed it all up and spoke to family.
"His parents had been pushing the U.S. narrative for years," Bonsu said in a phone call this week. "They always wanted him to play for the U.S., For them, you're American, you were born there. This is where you should be. … He came back to me and said, 'Ed, I know what I want to do. I'm going to go play for my country of birth. I feel it more than anything else. This is what I want to do.'"
Soon after that, Balogun and Bonsu made calls to the FA to let them know the decision. They tried to change his mind and sell him on their plan for him this summer, with a chance to integrate into the senior team over time if he continued on his current trajectory.
"He told them he feels like his heart is set on playing for the U.S.," Bonsu said. "He's very much about that feeling. He said, 'I feel it. This is where I feel like I need to be.'"
Then, on May 4, Bonsu signed on to the video call to deliver the news to King and Kammarman.
---
Two and a half hours after ending that Zoom, at precisely 1:57 p.m., King submitted to FIFA the bulk of the paperwork needed for a one-time switch.
The package he sent was missing just one document, but King knew the earlier he started the process the better chance U.S. Soccer had to finalize the switch before rosters were due for the Nations League finals, which begin on June 15 when the U.S. faces Mexico in their side of the semifinals.
ADVERTISEMENT
https://d78c5c93824da899680c0ff87295e149.safeframe.googlesyndication.com/safeframe/1-0-40/html/container.html
Conversations with Balogun's team to plan out the announcement also started immediately. Balogun wanted certain themes to be prominent: the idea of coming home, and elements of New York and Brooklyn. They needed to schedule a photoshoot and went to work planning content for social media. U.S. Soccer senior manager of content Jeff Crandall reached out to an artist, Robert Generette III, who goes by the name Robzilla on social media. Generette had previously done a comic-like illustration of Yunus Musah for U.S. Soccer. They asked him to get to work on another piece, but they couldn't name the player. He mocked up a newspaper front with a U.S. player, art that would eventually publish on the announcement day.
Internally at U.S. Soccer, a group of 10 employees started the behind-the-scenes work on a Balogun announcement. Crandall started a Slack channel called "Mr. X's Decision" to coordinate the announcement, while also trying to keep the circle of those in-the-know small. The hope was that Balogun would be able to break the news himself at the right time.
Those in the loop included Mike Gressle, U.S. Soccer's director of retail development, who was alerted to be ready for jersey orders (no more homemade Balogun U.S. jerseys would be needed). Head equipment manager Kyle Robertson overnighted U.S. jerseys from Los Angeles for Balogun's photo shoot, as well as for his family members, and an American flag and U.S. crested ball.
Kammarman, video manager Nick Burton and team videographer Kevin Zemanski prepared to fly to France to meet with Balogun for photo, video and audio content. A day before they were set to fly, however, the location was changed to London. Balogun was scheduled to play Friday, May 12, and had a few days off. He was going home to see family. U.S. Soccer changed their flight. Balogun's team booked a photo studio in Kentish Town, an area of Northwest London, with a photographer who had worked with Balogun before.
On Friday morning, King submitted the final papers to FIFA. The trio of U.S. Soccer employees got on their flights to London, and on Saturday evening at 5 p.m. they met Balogun at the studio. Balogun arrived and introduced himself to everyone in the room. He joked about his mom asking why it took so long to choose the U.S. The shoot lasted about an hour and a half.
Balogun in a U.S. shirt and draped in an American flag during his photo session in London. (Photo: Matt Gordon/USSF/Getty Images for USSF)
By Sunday morning at 8 a.m. Kammarman, Burton and Zemanski were on a flight back to Chicago. The plan was for the news to drop on Wednesday, May 17, pending final word from FIFA.
On Tuesday morning at 6:04 a.m., a WhatsApp message from King pinged the group.
ADVERTISEMENT
"Done!!!"
Attached was a letter from FIFA.
"Decision of the Single Judge of the Players' Status Chamber – Change of Association," it read. The key news was below. FIFA had approved Balogun's one-time switch from England to the U.S. national team.
Exactly 29 minutes later, the news leaked. An English tabloid published a story about the switch. U.S. Soccer and Balogun, who were prepared for a Wednesday announcement, went into scramble mode to go public. The video wasn't finished yet, nor was the written content. Employees behind the scenes rushed to get things polished. Cody Sharrett, U.S. Soccer's social media manager who edits and posts all content to social channels, didn't check Slack until 7:30 a.m., when he was on the El train on his way into the office. A press release had to be finished and a quote from interim manager Anthony Hudson gathered. At 7:41 a.m., Balogun and his team sent a video they had conceived and produced for the announcement. U.S. Soccer shared the art from Robzilla.
At 9:13 a.m. Central time, Balogun's post went live.
"He was buzzing," Bonsu said.
Back at U.S. Soccer, Dylan Abeles, the senior coordinator of digital media, loaded things onto the website. At 9:58 a.m., Crandall sent one more Slack message: "Let this stuff fly."
The first U.S. Soccer social media posts went public. Two and half years of recruitment, two weeks of preparation and two and a half hours of scrambling were done. Balogun to the USMNT was officially official. All the focus now turned to the Nations League in June, and an official debut.
"One thing Flo knows: he's not walking into the team as 'I'm the man,'" Bonsu said. "He knows he's got to fight and prove himself."
With the intrigue now over, it's time to prove it was all worth it.
(Top photo: Matt Gordon/USSF/Getty Images for USSF)
FOLARIN BALOGUN JOURNEY TO THE USMNT, A THREAD
America, rejoice. Folarin Balogun has announced his international future is with the USMNT, over England & Nigeria. So how did "Flo" go from Brooklyn to one of the top young strikers in Europe? Here's his story. (1/14)
Folarin Balogun was born in Brooklyn on July 3, 2001 while his parents were on holiday visiting family—one of his mother's aunts—in the U.S. His parents then took the family back to London soon after he was born. (2/14)·
Balogun started playing organized football around the age of 6 or 7, first joining a club called Aldersbrook in East London as a center back. Growing up, he says he wasn't a fan of any particular club, but was a fan of "the Brazilian Ronaldo." (3/14)
Balogun was discovered by Arsenal when he was "about 10 or 11" and had switched to striker. As he tells it, he was playing in an all-day tournament with Aldersbrook—"playing well and scoring goals"—when he noticed a man speaking to his father on the sidelines. (4/14)
Balogun thought this man was "looking for the toilets" so he continued playing, eventually scoring the winner in the tournament final. It turns out this man was actually an Arsenal scout who offered Balogun a trial on the spot. (5/14)
Balogun began his trial with Arsenal, but his father also received a call from Spurs, who also offered him a trial. Balogun then trained with Arsenal three days per week, and Spurs the rest, before Arsenal offered him the chance to sign, which he accepted. (6/14)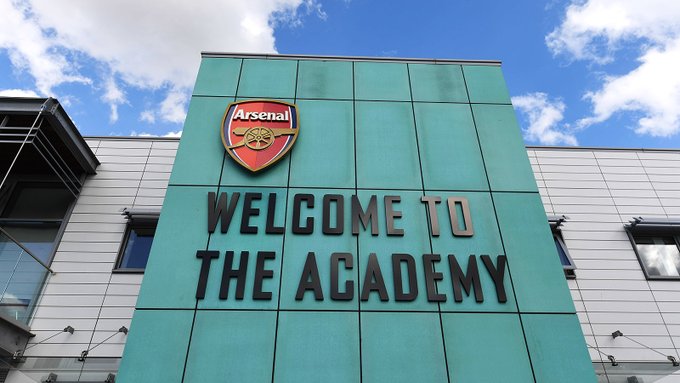 Balogun admits he struggled to keep up at the Arsenal Academy his first few years. He says he almost got cut at 15, but at 16 had his best season ever. "I must have had 40 goals. Even I was shocked at the transformation." (7/14)
Around this time, Balogun's international career was also starting to take off, as he accepted invitations from both the England U17s and the US U18s. In August 2018, he played 4 times for the U18s in a tournament in the Czech Republic, scoring twice. (8/14)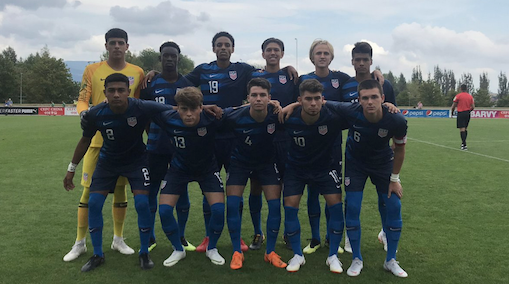 Man City are already the best team in the world, and Champions League win would seal legendary status
Mark Ogden, Senior Writer, ESPN FCMay 17, 2023, 06:59 PM ET
MANCHESTER, England — Manchester City are the best team in Europe, which automatically makes them the best in the world, and whatever happens in the Champions League final against Inter Milan on June 10 won't change that. Just ask Real Madrid, the reigning European champions, who were torn apart in a 4-0 dismantling in the semifinal second-leg at the Etihad Stadium.But nobody wants to be remembered as the best team never to win the European Cup, so Inter had better brace themselves for the toughest game of their lives against City in Istanbul next month. Man City under manager Pep Guardiola are hurtling towards sporting immortality.
ADVERTISING
With City still appealing 115 charges for breaching Premier League rules between 2009 and 2018, history may yet view this team's achievements through a different lens, but right now their football is the only barometer by which they can be measured. And having dethroned Real with a brutal display of dominance and ruthless efficiency in Manchester after a 1-1 in Madrid last week, Manchester City proved themselves to be the new kings of Europe.It was a rout, matching Real Madrid's biggest-ever Champions League defeat, which came at Anfield against Liverpool in 2008-09. Every single City player dominated his Real opponent and if they were chasing revenge for last season's dramatic semifinal defeat against manager Carlo Ancelotti's side, they secured it.It was like watching the heavyweight champion of the world swatting aside a no-hoper challenger. But Real Madrid aren't no hopers — they are Real Madrid. This was a night when Kevin De Bruyne, John Stones, Kyle Walker, Ruben Dias, Rodri, Jack Grealish and Bernardo Silva, the two-goal hero in the first-half, produced 10 out of 10 displays to leave world-class opponents reeling.No team can live with City right now. They have won 19 of their last 23 games and haven't lost any of them. Three wins in three competitions is all they now need to secure the so-called treble.Inter Milan might yet produce one of the biggest upsets of all-time by beating Man City at the Ataturk Stadium in Istanbul next month, but nobody could argue that it would make manager Simone Inzaghi's team better than Guardiola's. The Nerazzurri would simply have the minor detail of a huge silver trophy as reward for winning one single game.Perhaps that's a little too simplistic, but Guardiola has already done what he was tasked to do by Manchester City's Abu Dhabi-based owners when he was appointed as manager in 2016. The former Barcelona and Bayern Munich coach was hired to make City the best team in Europe and the world. He can tick that box as mission accomplished, but nobody at the Etihad will truly believe it or feel it until the European Cup sits in the club's trophy cabinet.
City lost to Chelsea in their only previous Champions League final appearance in Porto in 2021, but this time around there seems to be an unstoppable momentum with Guardiola's team.A final against an Italian team is not the best gift, honestly," Guardiola said. "They [Inter] are competitive. This victory will get a lot of compliments, but we have time to prepare mentally. When you reach the final of the Champions League you have to celebrate. Unfortunately, we won't have time because Sunday we can win the Premier League. Tomorrow will be with our families then prepare for Sunday."Forget talk of the treble for now. There is plenty of time to dissect City's prospects of winning the Premier League, FA Cup and Champions League between now and next month's final.The Premier League is virtually in the bag, with Guardiola's players needing just three points from three games to win the title for a third successive season, while Manchester United — the only English club to previously achieve the treble in 1999 — stand between Man City and glory in the FA Cup final on June 3. If Manchester City reach Istanbul a week later needing to beat three-time European champions Inter to win their first Champions League, there will be an inevitability about their success.So how good are Man City? Well, they will win a fifth Premier League title in six seasons within the next 10 days and are strong favourites to beat Man United in the FA Cup Final at Wembley. The Champions League has evaded their grasp, but this performance against Real was perhaps the most one-sided display by a team at this level since Guardiola's Barcelona destroyed United in the 2011 Champions League final.That 2011 final, by the way, was when Guardiola's legendary Barca team was at its peak, with Lionel Messi, Xavi and Andres Iniesta putting United on what manager Sir Alex Ferguson called a "passing carousel." Barca were so good that United couldn't get the ball — and Real Madrid on Wednesday had a similar experience, with Man City dominating possession by enjoying 60% of it.When Real Madrid winger Vinicius Junior attempted to race past Kyle Walker in the first half, it looked a no-contest with the Brazil international the favourite to win the foot-race. But Walker somehow turned the tide in his favour and beat Vinicius with his and strength. The Real star looked bereft, turning to Ancelotti as if to say, "What could I do?"That was a theme that ran through the Real Madrid team. They were all helpless to repel the waves of Man City attacks and endless possession, as full-back Dani Carvajal said: "We played a rival who were better than us in this match — they pretty well overwhelmed us."Goalkeeper Thibaut Courtois was perhaps the only Real player who came off the pitch having stood up to City, with the former Chelsea No. 1 producing a series of important saves, particularly from Erling Haaland, as Real attempted to weather the storm.But this was City's night, emphatically so, and it is going to be their season. It is merely a question of how many trophies they win.
Pep Guardiola: Man City produced one of their greatest performances to reach Champions League final
By Omar Garrick
---
Pep Guardiola says his Manchester City side produced one of their greatest ever performances as his side defeated Real Madrid to reach the Champions League final.City kept their treble aspirations alive following their rampant 4-0 second-leg victory at the Etihad against the 14-time European champions. A brace from Bernardo Silva plus goals from Manuel Akanji and Julian Alvarez secured a 5-1 aggregate victory for City.Guardiola said to BT Sport: "Yeah definitely (one of the best-ever performances by Manchester City)."I said many times we don't have to come back 1, 3-0 down, so just win one game, be ourselves. Madrid, oh my god, what a team but we beat them two seasons ago."Last season, what happened, happened, because the game last season was similar to this season, so we had the feeling today that the people was calm mentally, that they make a lot of jokes, so I didn't feel tension, anxious, in any phase, in any behaviour."I had the feeling that today we were ready to do a really good performance."
Guardiola's side started on the front foot and broke the deadlock in the 23rd minute, with Bernardo firing past Thibaut Courtois to give the home side the advantage. Bernardo scored his second 14 minutes later after his looping header found the back of the net just before half-time. Real pushed for a goal back in the second half, but the tie was sealed when Akanji's effort deflected off Eder Militao as the full-time whistle approached. Alvarez wrapped up the memorable victory with a cool finish to send City on their way to Istanbul. "It was so painful last season (not reaching the final), when the people say lack of character of these players," Guardiola added. "During one year we show again how special these players are. I want to say big congratulations to our whole organisation, the chairman, our owner, until the last person, because they work with a real purpose and we are there."Speaking after the match, Bernardo expressed his delight at City reaching the final. "It's a beautiful night for us," he said. "We knew it was going to be tough but to beat this Madrid team 4-0 at home, it was wonderful. Wonderful feeling to be in the final again and hopefully this time we can try to win it. We were very resilient, very passionate and organised at the same time."
Manchester City 4-0 Real Madrid: Domination, Bernardo brilliance, what now for Ancelotti and co?
By The Athletic UK Staff
---
Manchester City booked their place in the Champions League final by beating Real Madrid 4-0 at the Etihad Stadium with Bernardo Silva scoring twice, a second-half own goal from Eder Militao and a late strike from Julian Alvarez.Pep Guardiola's side will hope to lift their first European Cup against Inter Milan in the Turkish city of Istanbul on June 10, as their bid for the treble continues — with the Premier League title and FA Cup also within their grasp.Here our writers analyse the key talking points from a dominant display.
---
Opening salvo to savour for City
Bernardo Silva's opening goal of Wednesday's second leg hit the back of the Real Madrid net after 22 minutes and 42 seconds.Before that, Manchester City had 81 per cent of the possession. They had completed 202 passes to Real's 28. Two City players had made more passes on their own than Real had as a team. Vinicius Junior and Federico Valverde had not completed a pass at that stage. City goalkeeper Ederson had found a team-mate on four occasions: only two Real players had more than that.But the numbers hardly do justice to what a visceral thrill those first 22 minutes and 42 seconds were. City charged in, delivering precision jabs with the speed and intensity of a crazed, windmilling MMA fighter. This was Operation: Overwhelming Force, shock and awe, whatever you want to call it.
Thibaut Courtois made at least one miraculous save, put in one of the best halves of his life and still went in at the break 2-0 down. After the first goal, Vinicius Junior went over to Carlo Ancelotti on the touchline as if to ask, "What do you expect us to do with that?" After the second, Ancelotti stared blankly into the middle distance, his hand over his mouth, Real Madrid's four-time Champions League-winning manager at a complete loss. The reigning European and world champions had absolutely no idea what to do.
"It's nothing special," said City manager Pep Guardiola before the game, about his attacking plans. In one sense he was telling the truth, because the theory here wasn't especially complicated or intricate. In another, it was about as special as you can get, because who else could do that?
Nick Miller
---
Real 'suffer' too much
"To have moments of suffering, when you have to hold on, is normal," said Carlo Ancelotti pre-game. His stalwart midfielder Luka Modric also stressed how Real's experience meant they were confident they could deal with any situation they found themselves in.
ADVERTISEMENT
And suffer they did during the game's opening quarter. City completely dominated and Modric and his team-mates hardly had a kick. Yet neither Ancelotti nor his team did anything different in response, they seemed completely passive. It appeared they assumed Thibaut Courtois could keep them in it with his saves, and expected City's dominance to eventually pass.
After Bernardo Silva's opener, Madrid did stir a bit, with Toni Kroos hammering a 25-yarder off the crossbar. But they were again complacent at the back as Bernardo soon made it 2-0.
Ancelotti's side have extricated themselves from many tight spots in this competition over the last few seasons. At this stage against City last year, they needed two goals with just minutes left in the second leg at the Bernabeu, and they got them to eventually progress.
But this time it was different, and Real's confidence they could come through any amount of suffering had caught up on them.
Dermot Corrigan
---
Bernardo Silva: Space man
Oh, Bernardo. It is very hard not to wonder how you do it. How do you find space so effortlessly, so frequently, so naturally? One swish of that left boot to lift the ball over Thibaut Courtois. A perfectly weighted header to drop the ball into the net for a second time on the night. The smallest man on the pitch, wearing a shirt that always seems a size too big.
Seriously, is it just an innate gift? That movement, that appreciation of space, the anticipation of knowing where the ball is going to come. And then the calmness to make sure that, if Toni Kroos isn't going to follow your run, or Luka Modric stands as still as a stalagmite, they aren't going to get away with it.
This isn't the first time Bernardo, given a licence to roam, has shaped a big occasion to his will. Never before, though, has this diminutive, elusive player been so effective among a Who's Who of the Champions League's elite.
ADVERTISEMENT
https://9c7ce56e950a632b61c3523d098d8a08.safeframe.googlesyndication.com/safeframe/1-0-40/html/container.html
We were reminded in the process why Bernardo is a Pep Guardiola favourite. Take the ball, cherish it, treat it like a friend. Pass it to a team-mate, keep moving, make yourself available to take it again. And repeat. Make an impact, get behind the opposition lines.
It's a simple formula, but it also takes something special to perfect it at this level. And Bernardo, plainly, is special.
Daniel Taylor
---
Real Madrid: Bizarrely blunt
This was a night every single one of Real's players will be desperate to forget — seriously, the Madrid press pack are going to need Geiger counters when they sift through the wreckage of this one — but the champions' three forwards came up particularly short.
At his best, Rodrygo is a subtle, nagging force, adept at finding little pockets of space. Here, he was subdued to the point of absence. An overhit would-be through ball to Karim Benzema was his only contribution to the first half and the only surprise was that he lasted until 80 minutes before being hooked.
(Photo: Michael Regan/Getty Images)
Vinicius Junior had a couple of fleeting moments of promise at the start of the second half, getting two City players booked with trademark surges, but that was pretty thin gruel compared to what we have come to expect. It was notable that he spent the latter stages of the game miles away from the left wing — as good a summary as any of how well Kyle Walker had managed him all night.
Benzema was arguably the biggest disappointment of all. The Frenchman barely mustered a touch of note all evening, repeatedly getting manoeuvred off the ball by Ruben Dias and John Stones. There are some mitigating factors here — Benzema has missed three of Real's last four league games due to lingering fitness worries — but it was galling to see such a brilliant footballer so far from his best.
Jack Lang
---
Rodri and Walker flawless
How many player of the match trophies does UEFA have? Because it is impossible to split the contributions of Bernardo Silva, Kyle Walker and Rodri to what we just watched.
ADVERTISEMENT
https://9c7ce56e950a632b61c3523d098d8a08.safeframe.googlesyndication.com/safeframe/1-0-40/html/container.html
There were plenty of others, too, but those three may not have put a foot wrong all evening.
Considering the stakes, the opposition, the importance of every little detail, there can be no higher praise than that. Walker said he did not want to become a meme ahead of the game, after Vinicius Junior tried to rainbow flick him last week, and their battle was billed as key to this game. It was not quite key but Walker won it hands down. Did the Brazilian get the better of him even once? Incredible.
And then Rodri, the octopus in midfield who always picks the right passes and just knows where to be to mop up the loose balls. Real fought harder in the second half but it was often Rodri who stopped them, nicking the ball back at the right moment. Monstrous performances from the three of them, closely followed by everybody else in blue.
Sam Lee
---
What now for Ancelotti, Modric and Kroos?
Asked on Spanish TV before the game, Carlo Ancelotti said that, "If we win, to the final; if we lose, the door." When the reporter paused for a second, the Italian quickly clarified that he meant his team leaving the competition, not him leaving his job as Real Madrid coach.
The mini-confusion was due to so much speculation over Ancelotti's future through recent months. Real president Florentino Perez dismissed the possibility after they won the Copa del Rey final against Osasuna earlier this month, but the Bernabeu hierarchy have been unhappy at how their team gave no challenge at all to Barcelona as defending champions in La Liga this year.
Perez has often complained about how Manchester City being owned by Abu Dhabi makes it impossible for his club to compete with them financially. So it would be incoherent to then sack a coach for being unable to beat them in a Champions League semi-final. But then, Perez is a man who makes his own rules. And losing to Pep Guardiola will have hurt him personally.
Just like last year, Ancelotti took off both Luka Modric and Toni Kroos with his team needing two goals late in the second half.
ADVERTISEMENT
https://9c7ce56e950a632b61c3523d098d8a08.safeframe.googlesyndication.com/safeframe/1-0-40/html/container.html
The Croatian, 37, and German, 33, are out of contract at the end of June, so in theory this could have been their last games for Real in the competition. Both have been seen as more likely to renew for one more year, but how City dominated midfield in large periods of both legs may make Perez think again about pushing harder for Borussia Dortmund's 19-year-old Jude Bellingham.
Although Karim Benzema, 35, also struggled to have any impact on the tie, the current Ballon D'Or will stay at the Bernabeu next year. Real scoring just once across both legs against City could well mean he has competition from another top striker come August, however.
Dermot Corrigan
---
Where does this win rank?
Where does that stand among the great performances by English clubs in the Champions League? In the last few years at least, it's tough to think of one that compares.
The mind immediately goes back to those extraordinary semi-finals in 2019, when Liverpool and Tottenham produced implausible comebacks to beat Barcelona and Ajax respectively. But they were more collective acts of will, combined with a bit of luck, rather than expressions of outright dominance.
Manchester United's 7-1 demolition of Roma in 2007 has to be up there, but that wasn't against a team who had previously held some sort of psychological hold over this competition, overcoming the sense that if Real Madrid want to win, they will.
Chelsea's remarkable rearguard in Barcelona in 2012 is memorable, and was great in a manner of speaking, but it was also something of a freak, the sort of game that if you replayed it another 100 times, Chelsea would lose 95 of them.
Tonight was a perfectly constructed expression of dominance by Manchester City, starting off with the early blitz, slowing down and maintaining control once a lead had been established, then picking off a team that had to chase things to make the scoreline more accurately reflect the performance. Perfection.
Nick Miller
---
So what do I need to know about the final?
City will face Inter Milan — the clubs' first ever competitive meeting — on Saturday, June 10 at the Ataturk Stadium in Istanbul, Turkey. It is the third time UEFA has tried to stage a recent Champions League final there after it had to be moved in 2020 and 2021 — to the Portuguese cities of Lisbon and Porto respectively — because of that country's COVID-19-enforced travel restrictions.
Simone Inzaghi hails Inter 'dream' after reaching Champions League final with 3-0 victory over Milan
By Omar Garrick May 16, 2023
---
Inter Milan manager Simone Inzaghi says reaching the Champions League final is a "dream" following his side's 3-0 aggregate semi-final victory over rivals AC Milan at the San Siro.Inter carried a two-goal lead from the first-leg thanks to goals from Edin Dzeko and Henrikh Mkhitaryan, but it was Lautaro Martinez's second-half strike that secured a 1-0 second-leg victory and place in June's final. "In the next few days we will realise what we did," Inzaghi told Sport Mediaset."It was a dream at the start, but we always believed, we had an extraordinary run and to win the semi-final in a derby this way is immensely satisfying."I had said a long while back we would put in a crazy effort without looking at one competition or the other, just trying to achieve our best."With a lack of chances in the second half, striker Martinez scored in the 74th minute with a low strike past Mike Maignan to seal Inter's place in the final following an assist from substitute Romelu Lukaku. Martinez said to Sky Italia: "We did a great job in both matches. The key was the group."I had a similar experience at the World Cup – if you are united, you get to play these very important matches in the best possible way."Every time I take the pitch I try to give my best in order to help my team-mates. We knew we had this opportunity to reach the Champions League final and today we completed our job."It will be the first time Inter have played in a Champions League final since they won the trophy in 2010.Inzaghi's side will face either Manchester City or Real Madrid in the final of the competition."It's normal that when you go to face City or Real you start underdogs, but football is always open," added Inzaghi. "We met Real Madrid last year and we lost two games, but playing well. Manchester City needs no introduction: we will watch and whoever arrives will arrive."
When is the 2022-2023 Champions League final?
The 2022-23 Champions League final will take place on Saturday, June 10. The kick-off time is 8pm BST (3pm ET/12pm PT).
Where will the Champions League final take place?
Istanbul, Turkey will be where the Champions League final is played this season.
The match will take place at the Ataturk Olympic Stadium, which opened in 2002 and is home to the Turkey national team. It has a capacity of over 75,000.There were reports that UEFA had been in talks about moving the Champions League final to Lisbon's Stadium of Light, Portugal. However, this was categorically denied.UEFA said in a statement: "Following some inaccurate and unfounded media reports, UEFA would like to clarify the position on the 2023 Champions League final."The 2023 UEFA Champions League final will take place in Istanbul as scheduled, on 10 June 2023."
Inter have gone from the brink to the jackpot — reaching final matters for so many reasons
By James Horncastle May 17, 2023
---
Rippling down the Curva Nord, the choreography unfurled by Inter Milan's ultras before their Champions League semi-final second leg showed a knight in shining armour, his shield pock-marked with arrows, a depiction of Inter's quest for the holiest of grails. If the knight were to have suddenly animated and taken off his helmet, it would not have come as a surprise to see the face of Simone Inzaghi revealed. He may as well have ridden in on a white charger when he joined Inter two years ago. They were champions of Italy at the time. But they did not look like a club who were going to dominate Serie A in the way Inter did between 2006 and 2010, when five domestic titles in a row culminated in an unprecedented treble. Inzaghi's predecessor Antonio Conte had walked out a month after delivering that 2020-21 title, convinced Inter were no longer capable of matching his ambition. A week after winning the league, president Steven Zhang had shown up at the training ground to ask the players if they might waive or cut their salaries to help the club get through the financial damage caused by the COVID-19 pandemic. The situation was desperate. Zhang had spent the previous few months looking for an emergency loan to prop the whole thing up and even when he obtained €292million (£254.5m/$316.4m at current exchange rates) from Oaktree Capital Management, it didn't stop Inter needing to sell. Achraf Hakimi went to Paris Saint-Germain in the July. Next out the door was Romelu Lukaku to Chelsea. Shockingly, amid it all, Christian Eriksen suffered a cardiac arrest while playing at the European Championship. The subcutaneous defibrillator he subsequently had fitted made him ineligible to play in Italy. No one would have predicted that, two years after all that, Inter would make it to a Champions League final.
"The first thought going through my head right now is that when I was appointed, Inter asked me to make the knockout stages for the first time in 11 years," Inzaghi said after the final whistle last night.By doing just that in his first season, as a 1-0 win over neighbours AC Milan completed a 3-0 aggregate victory and set up a meeting with Manchester City or Real Madrid in Istanbul on June 10, Inzaghi succeeded where Conte and his predecessor Luciano Spalletti failed. Inter were knocked out by Liverpool in the round of 16 last year but did beat them 1-0 at Anfield in the second leg, and gave Jurgen Klopp's team as good a game as anyone until they played Real Madrid in the final. Progress in Europe was overshadowed by relinquishing the Scudetto on the final day of last season to cousins and rivals Milan. The past week has avenged it. "We're going to Istanbul, you shits," proclaimed a banner in the Curva Nord at full-time last night. The word 'Merde' spelled out in the red and black of their old enemy. Lautaro Martinez made sure of that by surprising the otherwise excellent Mike Maignan at his near post to make it 3-0 on aggregate, causing San Siro to tremble under the weight of all the bouncing Interisti."I'd been thinking about having an operation on my ankle because it's destroyed," Argentina forward Martinez said. "During the World Cup, I had pain-killing injections in order to stay in the squad." Pain turned to joy on Tuesday. Inzaghi couldn't quite believe it."After the draw, there was some disappointment. We didn't get very lucky (landing in a group with Barcelona and Bayern Munich). We went to Plzen (for the second group match, after an opening loss at home to Bayern), knowing that if we didn't win we might not even make it through the group." And yet here Inter are. Back in the final for the first time in 13 years.It's hard to understate the scale of this achievement.Inzaghi has done more with less. He lost Ivan Perisic last summer when he left for Tottenham Hotspur at the end of his contract. He then missed out on Paulo Dybala and Gleison Bremer to Roma and Juventus respectively. He will see Milan Skriniar walk for nothing in June as a free agent. "Giovanni Invernizzi was the only Italian to take Inter to a European Cup final," Inzaghi observed. That was more than 50 years ago. "I'm proud." Proud, most of all, because of the circumstances he walked into. Inter overspent in Conte's two years, breaking the club transfer record twice in the summer of 2019 to sign Nicolo Barella and then Lukaku. "The (last) Scudetto caused some financial problems," Inzaghi pointed out.Remarkably, Inter's unexpected run to this Champions League final may go some way to solving them. It has the potential to be transformative. The club has earned more than €100million in prize money and TV rights from Italy's market pool. "I'm not saying the Champions League is a competition that enriches clubs, but it does bring the concept of sustainability closer," Inter's chief executive Beppe Marotta explained this month during Milan Football Week.
James Horncastle called it in March:
Next month's Champions League final will be Marotta's third in eight years. The first was with Juventus in 2015, a year after Conte famously claimed being their coach was like going to a restaurant with €5 in your pocket when the menu is €100 a head. The third arrives two years after Conte once again left a club adamant the project had stopped. The windfall Inter are now due is like manna from heaven.
Nine U.S. U-20 World Cup players who could graduate to the senior USMNT
By Tom Bogert May 11, 2023
---
At his press conference to discuss the United States' roster for the U-20 World Cup, head coach Mikey Varas repeatedly came back to his ultimate goal: To develop players from this group to graduate into the senior national team.
Of course, Varas would like to win the tournament, but success isn't measured exclusively by results. It's results and development. History shows around half the team should be expected to make at least one senior USMNT cap, with a handful graduating to a World Cup squad.
ADVERTISEMENT
https://bfbcc24f3b6c2a92e3886efd30b03508.safeframe.googlesyndication.com/safeframe/1-0-40/html/container.html
Among recent U.S. U-20 World Cup squads:
• 10 players from 2017 squad made at least one USMNT appearance.
• Four players from 2017 (Tyler Adams, Josh Sargent, Cameron Carter-Vickers and Luca de la Torre) made the 2022 senior World Cup squad.
• 11 players from 2019 U-20 World Cup squad made at least one USMNT appearance.
• Two players (Sergiño Dest, Tim Weah) from 2019 made the senior World Cup squad, and a third (Chris Richards) very likely would have if not for injury.
The USMNT's annual January camp may help inflate those cap numbers. With most of the first choice team unavailable for the annual camp during non-FIFA-mandated windows, the squad list is more experimental in nature and digs deeper down the pool to fill. Four of those 10 players capped from the 2017 squad have made only one senior appearance. Five of the 11 capped players from the 2019 team are nowhere near the senior squad at the moment.
With the second-youngest squad at the 2022 World Cup in Qatar, the USMNT won't be naturally losing players from the pool at a high rate in the near future. That could mean less opportunity for this year's U-20 players to break through. It's also worth remembering that, with Ricardo Pepi and Paxten Aaronson among age-eligible players not on the squad by their clubs, this isn't the strongest possible U-20 group.
Despite all of that cold, hard nuance, the roster features plenty of talented players, a number of whom stand a good chance of breaking into the senior pool.
These are the best bets to do so.
---
Gaga Slonina
Goalkeeper, Chelsea FC, 18 years old
After a year as a first choice goalkeeper in MLS followed by a huge transfer to Chelsea this winter, Slonina is perhaps the best-known player in the squad. He'll be the top choice between the sticks for Varas.
Slonina, turning 19 next week, is one of the most expensive teenage goalkeepers of all time after his transfer from the Chicago Fire for an up-front fee of $10 million with another $5 million in add-ons. He made 43 appearances with the Fire before heading to Chelsea in January.
He's a potential No. 1 goalkeeper for the USMNT one day. Matt Turner (28 years old) is the current first choice, with Zack Steffen (also 28) among the top challengers for the spot.
Caleb Wiley
Defender, Atlanta United, 18 years old
ADVERTISEMENT
https://bfbcc24f3b6c2a92e3886efd30b03508.safeframe.googlesyndication.com/safeframe/1-0-40/html/container.html
It's been a dream start to 2023 for Caleb Wiley.
The Atlanta United homegrown has become an indispensable starter in MLS, delivering three goals and two assists while splitting time between left wing and left back. Long-term, he projects as a left back — that's how clubs in Europe see him and where he'll play mostly for the U-20s.
"We anticipate Caleb will have a big tournament," Varas told media on a virtual press conference Wednesday.
Behind presumed starter Antonee Robinson, the USMNT left back depth chart is wide open. The current backups are right-footed players capable of playing on the left (Joe Scally, Sergino Dest), Wiley offers something more similar to Robinson: an attacking overlapping outlet down the left, allowing the winger (presumably Christian Pulisic, in the USMNT's case) to cut in.
Wiley, 18, will be in Europe before long. Atlanta already rejected a transfer offer for him last year. A lot of scouts will be paying close attention to him in Argentina.
Josh Wynder
Defender, Louisville City, 18 years old
Center back Josh Wynder is playing up a group, as he's age-eligible for the 2025 U-20 World Cup as well.
Currently with Louisville City, Wynder will soon join Benfica in a USL league-record transfer this summer, with the Portuguese club winning his signature ahead of a number of MLS and European clubs this spring. Wynder just turned 18 this month but has already made 45 first team appearances.
"Josh is clearly a very technical center back with a great physical profile," Varas said. "What really put the exclamation mark for me, in the last camp, he showed me he has 'savage' inside him as a defender. Your job is to be a physical player who wants to protect the goal. That takes a certain type of personality."
Kevin Paredes
Defender/midfielder, Wolfsburg, 19 years old
ADVERTISEMENT
https://bfbcc24f3b6c2a92e3886efd30b03508.safeframe.googlesyndication.com/safeframe/1-0-40/html/container.html
Kevin Paredes had been thought of as a future USMNT left back, but most of his minutes at Wolfsburg have been at left midfield after he broke through at D.C. United as a wingback. He's versatile, so still could end up at left back, but will play as a winger for the U.S. U-20s.
Paredes has made 20 Bundesliga appearances this season, 19 of which came from the bench. His importance as a squad player for his club means he won't join up with the United States until after the group stage. He joined Wolfsburg from D.C. United for a $7 million fee in 2022.
With Paredes and Wiley as young options behind Robinson at left back, the national team should be covered there for the foreseeable future.
Cade Cowell
Winger, San Jose Earthquakes, 19 years old
Cade Cowell's athleticism is already at an elite level. If he can polish his final third actions, he'll be in the senior national team on a regular basis. Even if he doesn't, he'll still get chances because of his dynamism. He had the fastest recorded sustained sprint in MLS last season, as per Second Spectrum.
Cowell, 19, already has three senior USMNT caps. He put in a man of the match performance against Serbia in January, albeit with both groups severely undermanned due to the friendly falling outside of a FIFA-mandated window.
The San Jose Earthquakes winger has 92 MLS appearances under his belt, starting all 11 of the club's games this season before heading to Argentina with the U.S. U-20s. The Quakes rejected a bid from French Ligue 1 side Reims last summer for him.
Jack McGlynn
Midfielder, Philadelphia Union, 19 years old
Philadelphia Union midfielder Jack McGlynn has an elite skill that can translate to the senior international level: Distribution. Specifically, with his preferred left foot.
"McGlynn has a left foot that you can't teach," Jim Curtin told me in 2022. "It's really special. His passing ability I equate to Haris [Medunjanin]. That's the best passer I've worked with. And Jack is right there. His IQ is up there with [Alejandro] Bedoya, who has played in World Cups and in Europe. He's worked really hard defensively, but he's special. He's still growing, he's getting stronger."
McGlynn, 19, is already the Union's best midfield passer and is among their top options on set pieces. He'll be a crucial part of the U-20s midfield. He has grown into his body and improved athleticism over the last year or two, and if that continues, he'll be in the senior national team pool.
Obed Vargas
Midfielder, Seattle Sounders, 17 years old
ADVERTISEMENT
https://bfbcc24f3b6c2a92e3886efd30b03508.safeframe.googlesyndication.com/safeframe/1-0-40/html/container.html
The youngest player on the United States roster, Seattle Sounders midfielder Obed Vargas broke onto the scene last year playing a key role to the Sounders winning the CONCACAF Champions League as a 16-year-old.
Vargas, now 17, missed the second half of 2022 with a back injury, forcing him to miss the 2022 U-20 CONCACAF Championships with this group.
Owen Wolff
Midfielder, Austin FC, 18 years old
Austin FC midfielder Owen Wolff has displaced key veteran Alex Ring to establish himself in his club side's first choice XI. He broke into the U-20 group this cycle and could be in line for a big role at the World Cup.
"What we love about Owen, he's got a fighting spirit," Varas said. "He's not afraid of confrontation and, on top of that, he's very skillful and very smart. You see this in MLS, how he fought into the starting lineup this year."
Wolff was been linked with PSV earlier this year. He projects to make a big move to Europe within the next few years.
Daniel Edelman
Midfielder, New York Red Bulls, 20 years old
While the defensive midfielder isn't thought to have as high a ceiling as others on this list, Daniel Edelman is already a steady professional and could find himself on the outskirts of the senior pool with his consistency if he keeps developing.
It would be a stretch to say he projects to be a first choice starter for the national team, particularly given Tyler Adams occupies his position, but depth behind Adams is unproven. Edelman is the U.S. U-20 captain and won a starting spot in the New York Red Bulls competitive midfield last season. He fits very well in a pressing/transition system, which could be the direction the senior team goes in the future. If so, it's not hard to see a scenario in which he gets some caps.
. If so, it's not hard to see a scenario in which he gets some caps.
Luton Town currently won't be allowed to play Premier League football if they get promoted
Mark White Wed, May 17, 2023, 7:09 AM EDT·4 min read
Luton Town are on the cusp of completing the Football Manager dream, having worked their way up from non-league to the Championship play-off final. The promised land of the Barclays glitters in the distance like a mirage in the desert.
But while most owners think primarily about what Premier League football can offer them, Luton will have to pay to join the top table. Kenilworth Road desperately needs a makeover – and granted, the Hatters started exploring ways to leave their old home as long ago as 1955 – but competing at the very top of the English footballing pyramid would enforce this long-overdue stadium renovation.
The alternative would be Luton leaving their ground altogether. Surely things can't be so bad that they'd have to play in Milton Keynes, right?
Luton Town have to pay £10m in stadium refurbishments to abide by Premier League rules
Luton have played at Kenilworth Road since 1905. It's a classic stadium in the mould of many at the time that seem to flummox foreigners when they see them for the first time: it's wedged tightly between terraced houses, can't be expanded without serious disruption to the neighbourhood and not much has architecturally changed over decades.
"There's rather a lot of work to do," chairman and chief executive Gary Sweet understated of the ground, which would become the smallest-ever in the Premier League – yes, even smaller than Bournemouth's Vitality Stadium. At the start of 2008, both teams were docked points in League Two – Luton -30, Bournemouth -17 – facing expulsion from the Football League altogether. Now, they could both be playing each other in the very stadiums in the top tier of English football.
But while Dean Court in Bournemouth complies with regulations, essentially, the Hatters would have to invest up to £10 million in rebuilding one of the stands in less than three months, should they go up, in order to meet with the Prem's broadcasting and facility requirements.
Luton are actually in the process of moving
Luton are preparing to move ground anyway – so whatever updates they give to Kenilworth Road would be extremely temporary. The proposed Power Court ground is actually closer to the town centre, too, rather than dragging the club out to the middle of nowhere, like some new stadiums unfortunately do.
But the new ground isn't far enough along that Luton could move in early. Luckily, the club are looking at raking in £100m, should they make it up to the big time – so money won't be a problem – the bigger issue concerning fans is whether or not Kenilworth Road would get to host the biggest clubs in English football. It's an atmosphere and an experience unique to English football – and certainly unlike anything that the top flight has seen since the turn of the century.
It's possible that the Premier League could defer home games from the opening few weeks of the season if building work needs to be completed – the alternative would be a groundshare while Luton are in the top flight. It's safe to say that Premier League money would certainly help with the construction of the new ground, however, which was delayed due to COVID-19.
"It's quite a heavy investment for football at that level for us and will firmly put us into the Premier League bracket," chairman Sweet said about doing up Kenilworth Road. "But just to be able to get [the ground] ready now, just for maybe two or three years, is maybe more of a gargantuan task than building a new stadium."
Marc-Andre ter Stegen is Barcelona's shot-stopper, leader and so much more
Dermot Corrigan and Pol Ballus May 17, 2023
When Barcelona finished last season without a trophy — again — nobody was more disappointed than Marc-Andre ter Stegen.The 2021-22 campaign had not been a good one for the goalkeeper on a collective or personal level. Barca finished second in La Liga but were a distant 13 points behind arch-rivals Real Madrid. Ter Stegen conceded 34 goals in 35 league matches. adrid, Sevilla, Athletic Bilbao, Real Sociedad and Villarreal all had better defensive records over the 38 games.The German's tally of 11 clean sheets was the fewest since he established himself as Barca's first-choice La Liga keeper in the 2016-17 season. His shot save percentage was also well down — and many fans and pundits noted how the opposition often scored from their very first shot on target.Ter Stegen knew that without Lionel Messi, and with Barca's financial problems, the season was likely to be tough, but he also felt he could do much better in terms of his own performances.The graph below shows how the German's form had suffered through the campaign. A goalkeeper who had previously made sure his team conceded fewer goals than they statistically should have was instead finding himself picking the ball out of the net more often than expected.
Something different was required. So before the 2021-22 season ended, Ter Stegen had a conversation with his Germany international manager Hansi Flick. They agreed he would not be in the squad for their four UEFA Nations League games in June. This was to ensure he could "get the full six weeks just doing nothing, with the family, taking it easy, not thinking or talking or even dreaming about football," says a source close to the goalkeeper. (Like all sources cited in this story, they preferred to speak with anonymity in order to protect relationships.)Ever since joining Barca from Borussia Monchengladbach in 2014, such a summer break had been impossible for Ter Stegen. International tournaments often led to rushed pre-season preparations. There had also been a need for regular medical treatment. In summer 2021, he had knee surgery to correct an issue which had been troubling him going back to the 2018-19 season.Last summer's rest period was then followed by his first complete pre-season since 2017. It had an immediate impact.
Ter Stegen conceded just one goal in Barca's first eight La Liga games of the season — saving 19 of the first 20 shots on target he faced. At Sevilla in September, he saved brilliantly from Ivan Rakitic and Erik Lamela when the game was still goalless, and Barca went on to win 3-0. Against Real Mallorca in October, a last-gasp point-blank stop from Jaume Costa secured a 1-0 victory.Ter Stegen was hitting prime fitness and form for the first time in some years, but he was also receiving more protection from his team-mates. In previous seasons, many of the goals conceded from a rival team's first shot on target came after opposition attacks had cut right through the Barca defence, leaving Ter Stegen exposed.Jules Kounde and Andreas Christensen were both signed last summer and have helped Barca's defensive resilience; the Denmark international has also formed a strong partnership with Ronald Araujo in the middle of a settled back four. At right-back, Kounde was asked not to push too far forward. Tweaks through the season led to a more compact structure in midfield, especially when Frenkie De Jong was used alongside Sergio Busquets in the centre.But Ter Stegen's shot-stopping has also been hugely impressive, as shown by the shot map below. According to the data, the German has prevented around 8.6 non-penalty goals throughout the season.
"Many things have changed since Xavi arrived, probably mentality (and) the way we defend," Ter Stegen told The Athletic in February. "Everything got a different focus. I wouldn't say that before was worse or better, just that focus shifted a bit, and right now we are in a good moment. We are deciding games. We know how to suffer as well, in complicated moments, and I think that makes us very strong."There has been plenty of nervous 'suffering' in the stands, as Barca's most common scoreline this season has been 1-0. They have won a joint-record 11 La Liga games by that margin.The team has not often played the sparkling attacking football associated with the days of legendary former managers and players Johan Cruyff and Pep Guardiola. There has been an awareness they need to be tighter in defence, take fewer risks and protect leads better, as they no longer have Messi, Neymar and Luis Suarez to fall back on in attack.
"Jose Mourinho would be a perfect coach for this Barca team if they're going to play this way," one source close to a senior player joked to The Athletic.Unlike his former Real nemesis Mourinho and Atletico Madrid boss Diego Simeone, Xavi does not spend lots of time training the team's shape when out of possession. But the work they do on team shape in possession is also designed to make sure they are solid when they lose the ball."Xavi's approach is not to do specific work on defence, but his style of play positions the defenders to maintain the scoreline," says another source close to a long-serving defender.Generally, Ter Stegen is being asked to do the same job he has since he signed for Barca nine years ago. The goalkeeping coach since then has been Jose de la Fuente, who was appointed under Tito Vilanova in 2012. He is still asked to use his distribution skills and reading of the game to play a key part in the team's build-up.But one difference to previous coaches is that the intensity of training sessions, and what is expected of a Barca player on and off the pitch, have increased under Xavi.Long before he officially became the team's third vice-captain following Gerard Pique's retirement in November, Ter Stegen was one of the few characters in the dressing room who publicly and privately voiced concerns about standards dropping within the team. "Marc will always say what he thinks, with the benefit and objective of improving the group to achieve a certain target," says a source.
Ter Stegen is back to his best this season (Photo: Eric Alonso/Getty Images).
On occasion, this even meant words crossed with Messi during the star's final seasons at the club, which led to tension between the pair. Such friction between two natural leaders could be positive in a dressing room which included — and still includes — a lot of quiet characters.Ter Stegen is one of the few present Barca players comfortable in a public leadership role, and assuming that authority also helps him with his own personal performances. He was included in the club's group of captains in December without having to undergo the usual vote for that privilege. Everyone agreed that it was right he would replace Pique because he is the longest-serving player behind Busquets, Jordi Alba and Sergi Roberto, the team's other three captains.The German's increasingly influential role has also helped get the best out of De Jong and Christensen, who are both close to him in the dressing room. Coupled with the arrival of striker Robert Lewandowski from Bayern Munich last summer, this has been one of the biggest changes in the group dynamic under Xavi.
Ter Stegen's leadership was especially important in the final stretch of the season when Barca had control of the title race but struggled to get over the line until Sunday's 4-2 win against Espanyol.Their attacking threat was hurt by injuries to Pedri and Ousmane Dembele and a poor run of form from top scorer Lewandowski. Yet their remarkable defensive record continued. They wrapped up the title with four games remaining and just 13 goals conceded from 34 games in La Liga this season — the best record in Europe's big five leagues.If Xavi's side can keep a clean sheet in each of their remaining four games, they will beat Cagliari's long-standing record for the fewest goals conceded per game in Europe's top leagues (11 goals conceded in a 30-game season in 1969-70, at a rate of 0.37 per game).
Ironically, in the match that finally crowned Xavi's Barca as champions, Ter Stegen was beaten twice. The goalkeeper was visibly angered by the second — scored with practically the last kick of the game. It bumped up his average goals conceded to 0.38 goals per match — Atletico's Jan Oblak has the next-best average across Europe's top five leagues this season, at almost double that figure (0.72; joint with Napoli's Alex Meret).
https://flo.uri.sh/visualisation/13779173/embed?auto=1
Ter Stegen has kept 25 clean sheets this campaign — again unrivalled across Europe's major leagues this campaign. No goalkeeper in any of Europe's top five leagues has kept so many in a single season in the 21st century. The La Liga season record is 26, set by Deportivo La Coruna's Francisco Liano back in 1993–94.
Barca's keeper is also set to win his first-ever Zamora Trophy for the goalkeeper playing in La Liga with the lowest goals-to-games ratio in a season. The club's last undisputed number one, Victor Valdes, won five Zamoras over his career, while during Ter Stegen's first season at Barca he watched his rival for the No 1 jersey, Claudio Bravo, win it. His peers Oblak (five times) and Thibaut Courtois (three times) are also multiple winners.
Those who know Ter Stegen say he cares little for such personal accolades and add that he will not see this season as a complete success given Barca's early exits in Europe. Still, winning a fifth La Liga trophy will be a big deal for Ter Stegen — even more so considering it is the first he can celebrate with his son Ben, who was born in December 2019.
ADVERTISEMENT
https://2413dc1830a578b2555977a27c0f72e6.safeframe.googlesyndication.com/safeframe/1-0-40/html/container.html
A lot has happened at Barca since then, and Ter Stegen's most valued recognition will be from his team-mates. As much as the players value the defensive improvements made under Xavi, there is a wide appreciation among the group for their near-unbeatable goalkeeper's huge contribution this season.
"Ter Stegen has been phenomenal," says a source close to one long-serving colleague.
Another first-team player adds: "He has been insane. Our defensive record is basically because of him."
Additional contributors: Mark Carey and Thom Harris
(Top photo: Jose Breton/Pics Action/NurPhoto via Getty Images; design: Eamonn Dalton)
Liverpool's Jurgen Klopp handed two-match ban for outburst about referee Paul Tierney
Reuters ay 18, 2023, 03:00 AM ET
Liverpool manager Jurgen Klopp has been suspended from the touchline for two matches and fined £75,000 ($95,000) following his comments to the media after the match against Tottenham Hotspur on April 30, the English Football Association (FA) said on Thursday.After Liverpool's 4-3 home win, Klopp accused referee Paul Tierney of having something "against" Liverpool. The referee's body reviewed the audio of Tierney's exchange with the Liverpool manager and said he acted in a professional manner throughout.
ADVERTISING
– Stream on ESPN+: LaLiga, Bundesliga, more (U.S.)
The FA said the first match of Klopp's touchline ban was effective immediately and the second suspended until the end of the 2023-24 season, on the condition that he did not commit any further breaches of FA Rule E3 in the meantime.
The decision means that the German will not take charge of his side when they host Aston Villa on Saturday.
Liverpool are fifth in the league standings with 65 points, seven points ahead of sixth-placed Brighton & Hove Albion but having played two matches more.
Eleven to Host Colorado Springs Saturday
#INDvCOS Preview  
Indy Eleven vs Colorado Springs Switchbacks FC
Saturday, May 12, 2023 – 10:00 p.m. ET 
Michael A Carroll Stadium – Indianapolis, Ind.
Follow Live:
Local TV: WISH-TV
Streaming Video: ESPN+ (click to subscribe) 
Spanish Radio: Exitos Radio 94.3 FM & exitos943.com
In-game updates: @IndyElevenLive Twitter feed
Stats: #INDvCOS MatchCenter at USLChampionship.com
2023 USL Championship Records:
Indy Eleven: 2W-4L-3D (-5 GD), 9 pts; 9th in Eastern Conference 
Colorado Springs Switchbacks FC: 5W-4L-1D (-2 GD), 16 pts; 5th in Western Conference 
Community Health Network Sports Medicine Indy Eleven Injury Report:
OUT: DF Robby Dambrot (L knee)
QUESTIONABLE: None
Discipline Report:
IND: none
COS: none
SETTING THE SCENE
The Boys in Blue host back-to-back home matches at The Mike starting with USL Championship Western Conference opponent Colorado Springs Switchbacks FC this Saturday.
Indy is coming off a 3-1 setback at Sacramento Republic FC and is 2-4-3 on the season, while Colorado Springs sits at 5-4-1 having dropped its last outing 2-1vs. Memphis 9-1 FC.
SERIES VS. COLORADO SPRINGS SWITCHBACKS FC
0W-1L-0D (3 GF/4 GA)
Recent Meetings
6/18/22 Away L, 3-4
ELEVEN ADDS TO ATTACK WITH ROBERTO MOLINA SIGNING
MAY 18, 2023
Indy Eleven announced the signing of forward Roberto Molina. Per club policy, details of the contract will not be released.
Molina spent the 2021 and 2022 seasons with USL Championship side Las Vegas Lights. In 45 appearances, including 30 during his rookie campaign, Molina tallied three goals and seven assists.
The Salvadoran was selected as the 45th overall pick in the 2022 MLS SuperDraft by the Colorado Rapids and has registered five caps with El Salvador's National Team in International Friendlies and CONCACAF Nations League action. In one season at UC Irvine (2019), Molina appeared in all 19 matches, making 17 starts, and was named to the Big West All-Freshman Team. He was third on the team with nine points, netting three goals and adding three assists.
Indy has also announced the addition of Academy signing Grayson Elmquist. As part of this season's U19 USL Academy Championship team, Elmquist earned Golden Boot and Golden Ball honors. He will join the Eleven until he reports to Xavier for the 2023 season.
LAST TIME OUT
MAY 13, 2023
SAC 3:1 IND
A hat trick for Sacramento Republic FC's Russell Cicerone led the home team to a 3-1 victory over Indy Eleven. The loss dropped Indy to 2W-4L-3D on the season, while Sacramento improved to 6W-0L-3D to stay atop the USL Championship's Western Conference standings.
Cicerone scored his first two within the first 10 minutes of the match, and his final tally came in the 86th-minute to secure the victory.
Following the early goals, it took until the 51st minute for the next strike as Robby Dambrot got on the end of a Cam Lindley corner to cut the lead in half. It was the first goal of the season for the defender and first assist for Lindley. The corner was one of three earned for the Eleven in the match. Indy secured the 52%-49% advantage in possession throughout the match, but was outshot by Sacramento 19-4, including 11-1 on frame. Dambrot led the Eleven with three shots, while Yannik Oettl had seven saves in the net.
Dambrot Nets First of the Season for Indy in 3-1 Loss at Sacramento
SACRAMENTO, Calif. (Saturday, May 13, 2023) – A hat trick for Sacramento Republic FC's Russell Cicerone led the home team to a 3-1 victory over Indy Eleven Saturday night at Heart Health Park in Sacramento, California. The loss dropped Indy to 2W-4L-3D on the season, while Sacramento improved to 6W-0L-3D to stay atop the USL Championship's Western Conference standings.

Cicerone scored his first two within the first 10 minutes of the match, and his final tally came in the 86th-minute to secure the victory.

Following the early goals, it took until the 51st minute for the next strike as Robby Dambrot got on the end of a Cam Lindley corner to cut the lead in half. It was the first goal of the season for the defender and first assist for Lindley. The corner was one of three earned for the Eleven in the match.
Indy secured the 52%-49% advantage in possession throughout the match, but was outshot by Sacramento 19-4, including 11-1 on frame. Dambrot led the Eleven with three shots, while Yannik Oettl had seven saves in the net.
Next up, the Boys in Blue host Colorado Springs Switchbacks FC at 7:00 p.m. ET Saturday for Military Appreciation Night. A portion of each ticket purchased via this link will directly support HVAF of Indiana. Indy Eleven will match each ticket purchased via the Military Giveback Link, ensuring that a veteran/military member will have the opportunity to attend and be recognized.
Single-game tickets for all home games at IUPUI Carroll Stadium along with prorated Season Ticket Memberships, specially-priced group tickets and an increased portfolio of hospitality options are available for purchase now via indyeleven.com/tickets or by calling 317-685-1100 during regular business hours (Mon.-Fri., 9:00 a.m.-5:00 p.m.).
USL Championship Regular Season
Sacramento Republic FC 3:1 Indy Eleven
Saturday, May 13, 2023
Heart Health Park – Sacramento, Calif.

Indy Eleven: 2W-4L-3D, 9 pts
Sacramento Republic FC : 6W-0L-3D, 21 pts

Scoring Summary:
SAC – Russell Cicerone 3'
SAC – Russell Cicerone 8'
IND – Robby Dambrot (Cam Lindley) 51'
SAC – Russel Cicerone (Lewis) 86'

Discipline Summary:
SAC – Luis Rodrigues (caution) 7'
SAC – Jack Gurr (caution) 35'
IND – Juan Tejada (caution) 52'
SAC – Aldair Sanchez (caution) 62'
IND – Harrison Robledo (caution) 90'
IND – Younes Boudadi (caution) 90+3'

Indy Eleven line-up (4-4-2): Yannik Oettl; Robby Dambrot (Macauley King 76'), Mechack Jerome, Adrian Diz Pe, Younes Boudadi; Solomon Asante, Aodhan Quinn, Jack Blake, Cam Lindley (Jesus Vazquez 87'); Juan Tejada (Harrison Robledo 70'), Sebastian Guenzatti (Captain)
Indy subs: Tim Trilk (GK), Gustavo Rissi
Sacramento Republic FC line-up (3-4-3): Danny Vitiello, Shane Wiedt, Conor Donovan (Lee Desmond 80'), Jared Timmer, Aldair Sanchez (Damia Viader 80'), Rodrigo Lopez, Luis Felipe (Matt LaGrassa 96'), Jack Gurr, Russell Cicerone, Juan Herrera (Luther Archimede 62'), Keko Gontan (Zeiko Lewis 62')Sacramento subs: Carlos Saldana, Nick Ross
Join Indy Eleven & WFMS Saturday in the tailgate lot from 5-7 p.m. & chat with Jimmy Denny before the game!
================RackZ BAR BQ ====Save 20% ===================
AFTER YOUR PRACTICE or GAMES AT
BADGER FIELDHOUSE
Try out the Best BarBQ in Town right across the street (131st) from Northview Church & Badger Field on the corner of Hazelldell & 131st. RackZ BBQ
Save 20% on your order
(mention the ole ballcoach)
Check out the BarBQ Ribs, pulled Pork and Chicken, Brisket and more. Sweet, Tangy or Spicy sauce. Mention you heard about it from the Ole Ballcoach — and Ryan will give you 20% off your next meal. https://www.rackzbbqindy.com/ Call ahead at 317-688-7290 M-Th 11-8 pm, 11-9 Fri/Sat, 12-8 pm on Sunday. Pick some up after practice – Its good eatin! You won't be disappointed and tell 'em the Ole Ballcoach Sent You!
=====================RackZ BAR BBQ ======Save 20% ======================
Earn your Degree While You Watch Your Kids Soccer Practice – ½ the time and cost of Traditional Schools
Proud Member of Indy's Brick Yard Battalion – http://www.brickyardbattalion.com – CLICK HERE FOR BYBTIX
American Outlaws http://www.facebook.com/IndyAOUniteLeave a commentEdit