Notes
The Sports Emmy Awards were kind to Soccer as Fox's World Cup I Believe Campaign and Andre Cantor's Argentina Goal Call were winners. This call by Cantor, an Argentina native and lifelong fan, still brings tears to my face. Imagine calling your team's World Cup winning goal. Wow!! Cool celebration news as Indiana University Men's Soccer celebrated their 50 year Anniversary – cool story in the Indy Star. Check this young GK dominate their box. (full GK saves below).
American GK Horvath Leads Luton Town to Promotion Playoff Final Sat at 11:45 am on ESPN+.
Luton Town, with American Goalkeeper Ethan Horvath, advanced to the EFL Playoff Final where they beat Coventry City at Wembley 2-1 in Penalty Shootout – Sat, May 27th at 11:45 am on ESPN+. Horvath who helped get Nottingham's Forest promoted last season spoke with Morning Footy this week – he helped take a 2nd team to the EPL in back to back seasons. Lets hope we can stay with them as the move into the EPL next season. This the first time since 1995 – just 9 years ago they were in the National League where Whrexham were last season. Of course who can forget Horvath's PK save vs Mexico in 2021.   (Cool story below) Luton Town is Carmel FC Director of Coaching Goalkeeper Juergen Sommer's first employer in 1990 when he became the first American to play in the first flight of English football.  He later was named GK of the year the same year he lead them to the FA Cup Semi-Finals in Wembley. 
U-20 Men's World Cup Fri 2 pm on FS2
The U20 USMNT has gotten off to a great start with 2 wins (1-0 over Ecuador) and (3-0 over Fiji) and 6 pts in 2 games – they can win the group with a win vs Slovakia Friday at 2 pm on FS2. Jonathan Gomez discusses his 96th minute winning goal vs Ecuador with Morning Footy (see stories and TV schedule below).
League Races Overseas Wrap Up
Germany has the biggest race at the top as Saturday will decide who wins the Bundelsiga Title – Dortmund of Bayern Munich – both teams play on ESPN+ at 9:30 am. Here are all the leagues and how this weekend's season ending games effect standings.
Indy 11 home Sat 7 pm vs Louisville City – $3 Sodas/$1 popcorn/$7 tix
The Boys in Blue remain at home Saturday for a USL Championship match-up vs heated rival Louisville City FC. The Eleven sits at 3-4-3 on the season after a 1-0 win vs Colorado Springs Switchbacks FC last Saturday. Bryan Rebellon's early tally would be enough to give Indy Eleven their first home win of the season in USL Championship play. Despite losing the possession battle 59%-41% and being outshot by Colorado 12-9, Indy was able to hold on for the win. Dambrot led the Eleven with three shots, while Yannik Oettl had seven saves in the net. The victory snapped a four-game home winless streak. This week $3 Ciders or Sodas, $1 popcorn and $7 tickets will be featured as part of 317 Night at the Mike. Buy Tix now via indyeleven.com/tickets or by calling 317-685-1100 Full Schedule Promotions
We took some of our 2010 Carmel FC Boys to the Indy 11 game Sat night – good times had by all and we won!!
Congrats to the following Carmel FC teams for advancing to Cup Championship weekend!
– 2012 Boys Gold – 2012 Boys Blue – 2007 Boys Gold – 2006 Boys Gold – 2007 Girls Gold
GAMES ON TV
Thur, May 25
2 pm FS2 Uraguay vs England U20 WC
3 pm USA Man United vs Chelsea
4 pm ESPN+ Real Madrid vs Rayo Vallencano
9:30 pm Uni Tigres vs Guadalajara
Fri, May 26
2 pm FS2/Tele USA U20s vs Slovakia U20 WC
6 pm FS2 USA Women U20s vs Jamaica
8 pm Para+ KC Current (Franch) vs Houston Dash NWSL
10 pm Para+, Sirius San Diego (Morgan, Girma) vs Portland (Rapino)
10:30 pm ESPN+ Phoenix Rising vs Las Vegas Lights USL
Sat, May 27
9:30 am ESPN+ Dortmund (Reyna) vs Mainz
9:30 am ESPN+ Union Berlin (Pfok) vs Werder Breman
9:30 am ESPN+ Bayern Munich vs Koln
11:45 am ESPN+ Luton Town (Ethan Horvath) vs Coventry City EFL Playoff
2:45 pm Para+ Inter Milan vs Atlalanta
3:30 pm Para+ OL Reign vs Angel City (Ertz) NWSL
7 pm TV 8 Indy 11 vs Louisville City
8 pm CBSSN Racing Louisville vs NC Courage NWSL
Sun, May 28
11:30 am CNBC Leeds United (McKinney, Aaronson) vs Tottenham
11:30 am USA Everton vs Bournemouth
11;30 am Syfy Leicister City vs West Ham United
11:30 am Peacock Man United vs Fulham (Robinson)
2 pm FS2 Iraq vs England U20 World Cup
2:45 pm Para+ Juventus vs AC Milan
3 pm FOX Sporting KC vs Portland Timbers
5 pm Para+ Washington vs NY Gotham FC (Williams) NWSL
8:30 pm FS1 Nashville vs Columbus
Mon, May 29
10 am ESPN+ Barnsley vs Sheffield Wednesday – League 1 promotion playoff
Wed May 31
1:30 pm FS2/Tele USA U20s WC Sweet 16?
5 pm FS2 U20's WC Sweet 16
4 pm ESPN+ Real Valladiod vs Barcelona
5 pm FS2 Argentina vs Guatamala U20WC
7 pm FS1 Atlanta vs New England
10 pm FS 1 Leon vs LAFC CONCACAF UCL Final
10 pm Para+ San Diego (Morgan, Girma) vs OL Reign NWSL
10:30 pm Para+ Portlnd vs Angel City (Ertz)
Thur, June 1
1:30 pm FS2/Tele U20s WC Quarters
5 pm FS2 U20's WC Quarters
Sat, June 3
10 am ESPN+ Man City vs Man United FA Cup Final
4:30 pm Fox Seattle Sounders vs Portland Timbers
1:30 pm FS2/Tele U20s WC Quarters
5 pm FS2 U20's WC Quarters
Sat, June 10
2 pm CBS Champions League Final Man City vs Inter Milan
Thurs, June 15
10 pm USMNT vs Mexico Nations League Semi's
Sat, June 24
9:30 pm USMNT vs Jamaica (Soldier Field) Gold Cup
Fri, July 21 USWNT vs Vietnam Women's World Cup
Soccer Saturday's are every Sat 9-10 am on 93.5 and 107.5 FM with Greg Rakestraw
Location: Shelbourne Fields – CCCSC – 3451 W. 126th St., Carmel (Ages: 18 – 35) $105 Sign Up
Grab your friends and make your own team or sign up and we'll place you on a team, you don't have to live in Carmel.
Games will take place on Wednesday and Sunday evenings. Dates: June 18, 21, 25, 28 & July 9, 12, 16, 19, 23, 26 Sign Up
https://www.facebook.com/carmelfchq
US Men

U.S. Soccer not close to naming USMNT coach ESPN Jeff Carlisle
What will Arsenal striker Balogun bring to USMNT? ESPNFC
US American's in England last weekend – Yanks Abroad
EFL Championship Sat 11:45 am ESPN+, Cup Finals

Coventry City vs Luton Town: How to watch Championship Playoff Final
Fred confident Manchester United can beat Manchester City in the FA Cup final but admits City have 'the world's best forward'
Champions League final 2023: When is it, what TV channel is it on and what is the venue?
US OPEN CUP

Columbus Crew knocked out of U.S. Open Cup in 1-0 loss to Pittsburgh Riverhounds
FC Cincinnati defeats RBNY in penalties to advance in US Open Cup | Replay
U.S. Open Cup: Galaxy look to build momentum after eliminating rival LAFC
Chicago no stranger to Wolff as Austin FC prepares for Round of 16 U.S. Open Cup contest
Miami snaps Nashville SC's unbeaten streak in U.S. Open Cup game
Galaxy defeat rival LAFC to advance to U.S. Open Cup quarterfinals
WORLD

Bundesliga's Dortmund-Bayern title fight unmatched in Europe Derek Rae
Vinicius Junior has red card rescinded as Valencia hit by partial stadium closure
Spanish football federation orders partial stadium ban and fine for racism suffered by Vinícius Jr. at Valencia match, rescinds red card
Real Madrid players and fans honor Vinícius Júnior after Brazilian was racially abused
Police detain three in connection with racist abuse of Vinícius Jr, Brazilian soccer star
Barcelona veteran Alba leaving club after 11 years
Real Sociedad beat Almeria to tighten grip on fourth
Juve docked 10 points after appeal
Liga MX finals: Will Chivas claim coveted crown or will Tigres cap off chaotic season? hCesar Hernandez
US Ladies & Women's Soccer

USWNT star Rose Lavelle suffers injury 'setback,' World Cup availability in question
Key US midfielder Macario latest to miss Women's World Cup
Macario says she'll miss the Women's World Cup because of ACL injury
Catarina Macario, a USWNT star felled by ACL injury, will miss 2023 World Cup
Gotham FC sets single game ticket sales record for upcoming match against San Diego Wave
Indy 11
Indy Eleven Announces Top-Tier Professional Academies
Indy Eleven Acquires Top-Tier Women's Professional Franchise as Part of USL Super League
MLS
CCL Champions League Final LAFC vs Leon
GoalKeeping
Fantastic Saves Champions League 2nd Legs
USL Indy 11 GK Oettl 5/13 Saves of Week
Save of the Week Phallon Tullis-Joyce NWSL
Reffing
Angel City Ower fined for Ref comments
Dana Hackney 15 YO – Youngest Indiana Ref to officiate a Semi-Pro Game
Man in the Middle – Champions League Reffing Documentary on Paramount +
Man that's a good looking set of refs at the State Cup at Grand Park last weekend
Carmel Dad's Indy 11 Soccer Camp 6/12-6/15 Registration
Luton's Ethan Horvath: Solskjaer's influence, Haaland's shirt and play-off lessons learned at Forest
May 11, 2023 Ethan Horvath can tell you all you need to know about famous goalkeepers, having grown up in the United States watching former Premier League shot-stoppers such as Petr Cech and Edwin van der Sar.His knowledge of strikers, however, was almost non-existent when he joined Norwegian club Molde as a teenager, where the manager at the time was Ole Gunnar Solskjaer, a name that meant nothing to Horvath.
"Not for a while," says the Luton Town goalkeeper — on loan from Nottingham Forest — when asked how long it took for him to realise he was being managed by a Manchester United legend."If you had asked me who Ole Gunnar Solskjaer was at the time, I wouldn't have had a clue. And when it was explained to me, I remember thinking, 'Oh, shit, he is a big-time guy'."At the time, Josh Gatt was the striker at Molde and he didn't know who he was either. In my defence, I was a goalkeeper so I wouldn't have been paying attention to Ole. I could have told you everything about Peter Schmeichel."
Ethan Horvath playing for Luton earlier this year (Photo: Paul Harding via Getty Images)
Horvath and his family soon got to know Solskjaer, with the goalkeeper's parents taking jobs that had them cleaning the manager's office. "He was a top, top guy," Horvath says. "I will always remember how he treated my parents with so much respect. He would always speak to them when he saw them and would always be asking if they needed anything. He is a genuine, down-to-earth person who looks out for everyone."Horvath says Solskjaer has excellent man-management skills and expects the Norwegian will return to the dugout before too long. The pair have stayed in touch and when asked for a standout memory of their time together, Horvath gives one without any hesitancy."I was about to turn 18 and Molde were playing in the Europa League," he says. "I didn't travel to all the games, but one of the final group games was Stuttgart away and I'm in the elevator on my own and it stopped on one of the floors."Ole got in and it was just me and him in there together. I will always remember he looked at me and said: 'Get used to this because you will be playing at stadiums this big one day'."He just casually dropped that into conversation and that will always stay with me."
Horvath playing for Molde in the Europa League in 2015 (Photo: Dean Mouhtaropoulos via Getty Images)
---
Horvath's journey has so far taken him from Colorado to the Championship — via Norway, Belgium and the Champions League — and now he has a chance to be part of consecutive Championship play-off-winning sides after Nottingham Forest's success in 2021-22.The US international joined Luton Town on a season-long loan last summer and played a pivotal role in their third-placed finish, which has set up a two-legged tie with Sunderland for a spot at the Wembley final later this month.Horvath's ties to football — or 'soccer' — run deep. His father, Peter, played as a forward for the Denver Avalanche in the Major Indoor Soccer League and was a high school PE teacher. Horvath's mother, Deana, also has a background in football and both his parents have flown to the United Kingdom to watch Luton Town's push for promotion."Soccer, basketball and baseball were my sports growing up," says Horvath. "(But) I don't think there was ever a doubt that it wouldn't be football. I was seven years old when I decided I wanted to be a goalkeeper."I would always be hanging around the goalkeeper group. My dad was a striker, my mum a defender and my uncle was a defender. My two cousins also played, but I was the only one who wanted to be a goalkeeper."
Horvath at home being interviewed by The Athletic (Photo: Dan Sheldon)
For a reason unknown to Horvath, the United States has developed several goalkeepers who have made an impact in England. "It made me think that if they can do it, then there is no reason why I couldn't do the same," Horvath explains. "When I was around 13 years old and trying to learn and develop in the position, I would be watching Kasey Keller, (Tim) Howard, (Brad) Guzan, (Brad) Friedel."Horvath's first break came when he was playing for Real Colorado, his local team, at a showcase event: "There was this one gentleman who would just scout the academy games and he knew an agent who was over in Austria, and they were putting together a team of people he thought might be ready for a chance in Europe.""I went on this two-week tour, which was based in Austria, and all these scouts and clubs would come and watch. We were playing teams from Austria, Germany, Switzerland and Italy. Clubs would watch training and the games and that is when one of the Molde scouts saw me."DeAndre Yedlin, the former Newcastle and current Inter Miami player, was on the same tour. One of the benefits of being there for Horvath was receiving a DVD of his highlights, which his grandfather, being close friends with someone in Bristol, England, sent to Bristol City. An invite to spend a week training with the club duly followed.
"At the time, David James was still there," he says. "That was my first time in England and it was really cool. I loved every bit of it. I remember playing small-sided games with the first team and David being in the other goal."After that, Horvath told his parents that he didn't want to go to college. "That trip still sticks out in my head as the time I decided this is what I want to do with my life," he says. Aged 16, he was invited to train with Molde."After the first training session, I came back, had lunch and was called into the office where they said they wanted to sign me," Horvath recalls. "But because I was so young, nobody was sure how to do it."We went back to the hotel. There was a seven-hour time difference and I had to wake my parents up by calling them on Skype to explain what was happening. I stayed for the week and flew back to Colorado. The next day was my first day of junior high school. It was all a bit surreal."To gain more experience, in January 2012, Horvath visited England to train with Manchester City and Stoke. His mother joined the then-teenager on the trip to homeschool him."These weren't trials," he says. "I was just training to get used to the level. I spent three months at Stoke and I enjoyed that time 100 per cent more than I did at Manchester City."I was playing games for Stoke's under-18s and the day I showed up we played Liverpool. I trained with the first team a couple of times. We were always at the first-team building, and this is when Peter Crouch was there."
On international duty with Matt Turner at the World Cup in Qatar in 2022 (Photo: Tim Nwachukwu via Getty Images)
With his time in the UK over, he flew to California for a training camp with a "question mark" over his future. He was unsure whether another opportunity would arise in Europe or if he would head back to Colorado.Molde, however, were still looking at ways to enable Horvath to join the club. On his passport, he could spend three months in Norway, so that was his next move. His parents, for now, stayed in Colorado."I would train with the first team in the morning, gym with them right after and then train with the second team in the afternoon," he says. "That was my existence."Molde figured out that for his parents to qualify for residency, they would have to move to Norway, meaning the goalkeeper could apply for a family visa. The club offered them jobs at the cleaning company that had the contract for the stadium and training ground and sorted out an apartment for them to live in."My mum and dad sold everything, including their house and car," Horvath says. "They were pretty much janitors, cleaning at the stadium. They would have to wake up at around 4am each morning to go and clean."They used to clean Ole's office and the changing rooms. It was not the most glamorous job."Horvath left Molde for Club Bruges in Belgium in 2017, just when Erling Haaland, who had been playing for Molde 2, was about to step up to the first team. Their paths didn't cross, but they had a friendly exchange years later."When I was at Brugge, we played Salzburg in the knockout stage of the Champions League and that is when Erling was there before his career really took off," says Horvath. "The next year we drew Dortmund in the Champions League and we spoke after the home and away games. There was that Molde connection and I don't remember what we spoke about, but we exchanged shirts."
Horvath saving a penalty while playing for Bruges against Salzburg in 2019 (Photo: Kurgfoto/APA via Getty Images)
The shirt now resides with his parents in the United States, home to his collection, which includes jerseys from Manchester United's David de Gea and Real Madrid's Thibaut Courtois.
---
Horvath's time at Club Bruges saw him play in the Champions League, where he kept clean sheets against Atletico Madrid and away to both AS Monaco and Borussia Dortmund in the 2018-19 group stage. He recalls his "goosebumps" when he heard the iconic anthem for the first time.However, ahead of the 2019-20 season, the Belgian side signed Simon Mignolet, the former Liverpool goalkeeper, and Horvath's playing time became limited. When his four-and-a-half-year contract ended in 2021, he joined Nottingham Forest. Again his minutes were restricted because Brice Samba was the club's first choice 'keeper."In the beginning, we got one point from seven games," Horvath says. "But when Steve Cooper came in, everything just clicked. We took off and we had momentum. We felt unstoppable and unbeatable."Horvath says Cooper, like Solskjaer, is very personable."He is not one of those managers who comes in, does his job and then goes home. He'll come into the physio room, see what's going on and have a joke with you."Before Nottingham Forest's play-off final win over Huddersfield at the end of the 2021-22 season, Horvath had made 10 appearances and wasn't expecting to make an 11th. But when Samba had to be substituted in the 89th minute with the game poised at 1-0, his afternoon dramatically changed."I remember being told to kick the ball 80 yards and all I was thinking was I could end up pulling my groin because I hadn't warmed up. You never know what is going to happen in a few minutes of football, but it was a nice experience to have been on the pitch when the final whistle went."To have that little bit of feeling goes a long way because, at Luton, I know what we are going through now. Even if I didn't come on, I had still been involved in a play-off final and I know what to expect from the day."After the highs of Wembley and Forest sealing promotion to the Premier League, Horvath wanted to play regularly, which led to his loan move to Luton. Before a ball has been kicked in the play-offs, he has racked up 48 appearances and kept 19 clean sheets."On a personal level, I think it has been a successful season for myself," he says. "By the end of this season, with the play-off games, I'd have played 50-plus games this year."I have been really happy with how I have done and I hope I've shown England who I am and what I am capable of. I would love to play in the Premier League, whether that is with Luton, Nottingham, or another team that has seen what I've done this season."Horvath's season for Luton led to a spot in Gregg Berhalter's United States squad for the Qatar World Cup in December. "It is hard to put that experience into words because it is something you dream of as a kid," he saysBefore the World Cup, in November, a billboard in Denver, Colorado, was painted with a quote from Ted Lasso, the fictional coach, which read: "One thing I know rock solid, nobody's gonna cross Mt. Horvath."Although he didn't feature for the USMNT in Qatar, just being there felt like vindication for the sacrifices his parents made all those years ago by selling everything they had in Colorado to move to Norway."He used to be my goalkeeper coach back in the US," Horvath says of his father. "It was me and him learning on the fly, which was really nice. We both didn't know what we were doing. To sing your national anthem at a World Cup and see my mum and dad was such a special feeling."His long-term ambition is to earn a spot in the team for the 2026 World Cup, which will be hosted across the United States, Canada and Mexico, with the goalkeeper predicting it to be "the biggest ever" edition of the tournament."It was special enough to go to Qatar and be part of a World Cup squad," he said. "So, to host it is something in itself — and it is a big goal down the road."(Top photo: designed by Eamonn Dalton; photo by Tony Marshall via Getty Images)
LAFC's Timmy Tillman eligible to represent USMNT, completing switch from Germany By The Athletic Staff ay 23, 2023
---
LAFC midfielder Timmy Tillman has been approved by FIFA for a one-time "change of association" and is eligible to represent the U.S. in international competition, U.S. Soccer announced Tuesday. Here's what you need to know:
The 24-year-old is a dual citizen of Germany and the U.S. and previously represented Germany in international play at the youth level.
He is the older brother of current USMNT midfielder Malik Tillman.
If the elder Tillman makes his international debut with the U.S. this summer, the Tillmans would become the ninth set of brothers to appear for the USMNT, joining the Aaronsons as the latest set of brothers to join following Paxten's debut in January.
What they're saying
"To represent the United States is obviously making me proud," Tillman said in a statement. "I'm really honored to do so and I'm looking forward to the future with the United States. Telling my family about it was really exciting. As a kid, my brother and I dreamt of playing for a national team together and now we're one step closer."
Backstory
Tillman played for Germany's youth national teams from the U-15 to U-19 levels. In February, he signed with LAFC through 2025. He's scored two goals in 10 appearances this season.
Weekend stakes for Premier League, LaLiga, top European soccer leagues
Dale Johnson, General Editor, ESPN FCMay 25, 2023, 03:54 AM ET
With a handful of games remaining, the 2022-23 season is drawing to a close across European club football. One or two rounds remain in most of the continent's top tiers, and many clubs in England, Spain, Germany, Italy and France have concerns beyond mere final league placings with titles, European qualification and relegation still on the line.
Here's a quick roundup of exactly what is left to play for in the English Premier League, Spanish LaLiga, German Bundesliga, Italian Serie A and French Ligue 1 at this late stage.
Premier League
Title: Manchester City (89 points) were crowned champions last weekend when Arsenal (81) lost at Nottingham Forest.
Premier League Table
| | GP | GD | PTS |
| --- | --- | --- | --- |
| 1 – Man City | 37 | +62 | 89 |
| 2 – Arsenal | 37 | +40 | 81 |
| 3 – Newcastle | 37 | +35 | 70 |
| 4 – Man United | 36 | +11 | 69 |
| 5 – Liverpool | 37 | +28 | 66 |
| 6 – Brighton | 37 | +20 | 62 |
| 7 – Aston Villa | 37 | +4 | 58 |
| 8 – Tottenham | 37 | +4 | 57 |
| 9 – Brentford | 37 | +11 | 56 |
Champions League: Arsenal had already booked their return to the UEFA Champions League (UCL) for the first time in 2016-17, and on Monday they were joined by Newcastle United (70). A draw at home to Leicester sent the Magpies to Europe's premier club competition for the first time in 21 years. One place remains, and Manchester United (69, +11) only need a single point from their two remaining home matches (Chelsea on Thursday, and Fulham on Sunday.) If Man United lose both matches, then Liverpool (66, +28) can overtake them on goal difference with a win at Southampton. Man City winning the Champions League cannot affect England's number of places.
Europa League: Barring a major collapse from Man United, Liverpool will finish fifth and take one of the two UEFA Europa League (UEL) qualification berths on offer. Brighton & Hove Albion (62, +20) secured the second UEL place with a draw at home to Man City on Thursday. West Ham United will also qualify for the Europa League if they beat Fiorentina in the final of the UEFA Europa Conference League (UECL).
Europa Conference League: Aston Villa are in pole position and are guaranteed to qualify if they win at home to Brighton. If Villa draw, Tottenham Hotspur (57, +4) overtake them with a win at Leeds. If Villa lose, Spurs will be above them with a win/draw. But Brentford (56, +11) could sneak into seventh; the Bees must win at home to Man City, and hope neither Villa or Spurs win.
Relegation: Bottom club Southampton (24) have already had their fate sealed, and two of Leeds United (31, -27), Leicester City (31, -18) and Everton (33, -24) will be joining them. Everton know that a win at home to Bournemouth secures their safety. If Everton draw or lose, Leicester can overtake them with a win at home to West Ham. Leeds must beat Spurs, with Everton losing and Leicester failing to win. (If Everton draw, Leeds would need to beat Spurs by three goals to have a chance.)
Bundesliga
Title: Borussia Dortmund (70, +39) and Bayern Munich (68, +53) are entrenched in a dramatic two-horse Bundesliga title race, which has gone all the way to the wire with the final matches to be played on Saturday. BVB are in the driver's seat: after Bayern lost to RB Leipzig on Saturday, Dortmund moved two points clear at the top by winning 3-0 at FC Augburg on Sunday. Dortmund will be champions if they win at home to Mainz on Saturday, or if they draw/lose and Bayern fail to win. Bayern must take three points at FC Cologne, and hope Dortmund draw/lose.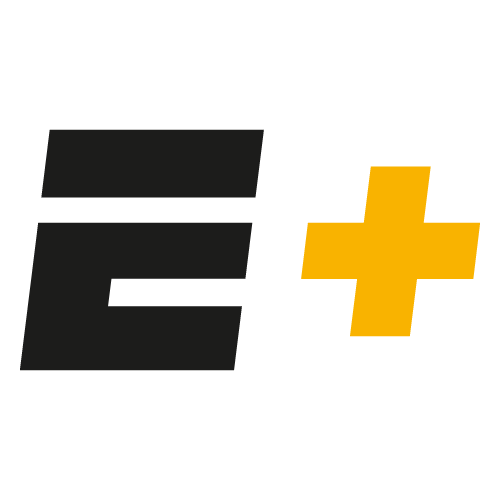 STREAM LIVE: Bundesliga final day, 9.30 a.m. ET (U.S. only)
Champions League: Along with Dortmund and Bayern, RB Leipzig (63, +21) are also assured of qualification. That leaves one slot open for either Union Berlin (59, + 12) or SC Freiburg (59, +8). Union, who are at home to Werder Bremen, must only match or better the result of Freiburg, who travel to Eintracht Frankfurt.
Europa League: Union or Freiburg will take the Europa League spot allocated to the league, with the second place associated with the German Cup. If RB Leipzig win the final, sixth in the Bundesliga will get the UEL place; if Eintracht Frankfurt lift the trophy, they will go into the UEL.
Europa Conference League: As it stands, sixth will go into the UECL. Bayer Leverkusen (50, +11), VfL Wolfsburg (49, +10) and Eintracht Frankfurt (47, +5) are mathematically in contention, though goal difference means the best Frankfurt can hope for is seventh. Leverkusen will finish sixth if they win at VfL Bochum, while Wolfsburg are at home to Hertha Berlin. Wolfsburg will be sixth if they win and Leverkusen draw/lose; or if Wolfsburg draw and Leverkusen lose by 2+ goals. If Wolfsburg draw and Leverkusen lose by 1 goal, goal difference will be level; if goals scored is identical, Wolfsburg are sixth on head-to-head away goals.
Seventh will qualify for the UECL if Leipzig win the German Cup. The only realistic way Frankfurt could finish seventh is with a win and a Wolfsburg defeat.
Relegation: Hertha Berlin (26, -28) were the first club to be relegated, which leaves one automatic place to be decided and another in the relegation playoff vs. a 2.Bundesliga side, and five clubs remain in danger of the drop. The automatic berth will fall to Schalke 04 (31, -34), VfB Stuttgart (32, -35), Bochum (32, -12) or FC Augsburg (34, -19) — though in truth goal difference means only the first three clubs have worries. Schalke have a tough task away to Leipzig, and must win to have a chance of being completely safe. Bochum, too, have a difficult fixture against Leverkusen. Stuttgart, meanwhile, host Hoffenheim.
Augsburg could drop into the relegation playoff if they lose at Borussia Monchengladbach, and both Stuttgart and Bochum win. TSG Hoffenheim (35, -9), have a mathematical chance of going into the playoff, but in reality are safe because of goal difference.
LaLiga
Title: Barcelona (85, +48) were formally anointed LaLiga champions for the first time in four years when they beat neighbours Espanyol 4-2 in the local derby earlier this month.
Champions League: Real Madrid (74, +38) and Atletico Madrid (73, +36) join Barca in the UCL. With two full rounds left to play, Real Sociedad (68, +16) are almost certain to take the last place. Villarreal (63, +20) must win their two remaining matches with La Real collecting no more than one from their two fixtures.
Sevilla face Roma in the Europa League final, so they could claim Champions League football if they win it.
Europa League: Villarreal are set to take the first place, with the second likely to go to Real Betis (56, +5). Betis have a six-point advantage over Athletic Club (50, +7) with the latter having a game in hand.
Europa Conference League: Six clubs could yet take seventh. After Athletic, it's Girona (49, +5), then Sevilla (49, -5), Osasuna (47, -7), Rayo Vallecano (46, -6) and Mallorca (44, -7).
If Sevilla win the UEL and finish seventh, LaLiga will have no team in the UECL. If Sevilla win the UEL and finish eighth or lower, LaLiga will have eight teams in Europe (five in the UCL.)
Relegation: Adrift at the bottom, Elche (20, -38) were relegated in early May. Two more teams will go down; Espanyol (35, -17), Real Valladolid (38, -30), Cadiz (38, -24), Getafe (38, -12), Almeria (39, -16), Celta Vigo (40, -10) and Valencia (40, -2) are all still in danger.
Serie A
Title: Napoli (86, +47) cantered to their first Scudetto in 33 years after wrapping things up with a pivotal 1-1 draw against Udinese on May 4.
Champions League: With Juventus (59, +23) docked 10 points for false accounting in the club's transfer dealings, the UCL race is not quite as intense as it was. Lazio (68, +27) have booked their passage, leaving two slots to play for. Internazionale (66, +27) have enjoyed a hot run of form and need two points from two games. AC Milan (64, +18) have been lifted up to fourth, and are favourites to take the last UCL position. Atalanta (61, +16), AS Roma (60, +12) and Juve could yet gatecrash.
Europa League and Europa Conference League: Whoever missed out on the UCL from the above, finishing in fifth and sixth, will go into the UEL, with seventh into the UECL.
Fiorentina (11th) will qualify for the Europa League if they beat West Ham in the final of this year's UECL, which would give Italy eight clubs in Europe next season.
Relegation: Bottom club Sampdoria (18, -45) were relegated with four games left to play, closely followed by Cremonese (24, -34). Hellas Verona (30, -26), Spezia (31, -26) and Lecce (33, -13) will battle it out to avoid the last relegation place.
Ligue 1
Title: Paris Saint-Germain (84, +50) are six points clear of challengers Lens (78, +34) at the top of the table with two games remaining. PSG will be champions on Saturday if they avoid defeat to Strasbourg, or Lens take anything less than three points against AC Ajaccio.
Champions League: PSG are sure of an automatic group stage place, with Lens almost certain to take the second. Marseille (73, +29) will enter the UCL in the third qualifying round unless they catch Lens.
Europa League and Europa Conference League: Toulouse have already qualified by winning the Coupe de France. That means fourth will be in the UEL, and fifth in the UECL. AS Monaco (65, +15) hold fourth ahead of Lille (63, +20) and Stade Rennais (62, +27); two of these clubs will get European football, and the third will miss out completely.
Relegation: Ligue 1 is to be reduced from 20 clubs down to 18 from the 2023-24 season, meaning that four will be relegated this season in order to facilitate the change. Angers (15, -48), Ajaccio (23, -49) and Troyes (23, -35) are already doomed. The final place is effectively between two clubs, with Nantes (33, -18) and AJ Auxerre (34, -26) hoping to avoid the slide into Ligue 2.
Bundesliga's Dortmund-Bayern title fight unmatched in Europe
Derek Rae May 25, 2023, 09:40 AM ET
It's often said the German language has a compound word for absolutely everything, and of course that maxim applies to the scenario we have in store for us Saturday.The word "Fernduell" (a long-distance duel) is a universally understood concept in Germany. It's a contest involving two teams competing for the same thing and playing at the same time but in different venues. Maybe the English language should just adopt the word as it has done with Gegenpressing considering no such exact equivalent exists!Saturday's Fernduell promises to be in keeping with the excitement Bundesliga followers have lapped up for many a long weeks now. The events of last weekend, with Bayern Munich losing 3-1 at home to a highly motivated RB Leipzig and Borussia Dortmund taking care of FC Augsburg 3-0 away in the Fuggerstadt, means BVB hold the cards — again. With just one game to go, Dortmund will be crowned champions with a win, while a loss or a draw will open the door to an 11th straight crown for Bayern.
– Dortmund-Mainz, Saturday at 9:30 a.m. ET, ESPN+
– Cologne-Bayern, Saturday at 9:30 a.m. ET, ESPN+
– Stream on ESPN+: LaLiga, Bundesliga, more (U.S.)
Since March, the pendulum has swung almost violently back and forth between Germany's big two, with neither side able to pull away from the other, both experiencing ups and downs and anticipation levels generally off the charts. There have been eight changes at the top of the Bundesliga table this season, with these two swapping positions four times in the past nine weeks.No other top league has been able to offer this level of uncertainty and unpredictability. Sorry, Premier League fans who insist on telling me only riveting things happen in that league. It's not even close this term.Commentating for the Bundesliga world feed last week in Munich, even when Bayern took the lead against Leipzig through Serge Gnabry, there was doubt in my mind as to whether it was portent of a crucial win to come for the Rekordmeister. On air, I almost unconsciously added the qualifying word "maybe" to the question, "another step towards the Meisterschale?" Bayern were the better side for 30 minutes, but the wobbles crept in thereafter, conceding a pair of penalties and a logic-defying four-on-one counterattack that led to the visitors' opening goal. Leipzig, who needed a win to secure Champions League football, deserved their first-ever triumph at the Allianz Arena against the Bavarians.
EDITOR'S PICKS
The next day, 60 miles along the Autobahn, Dortmund, backed by a loud and vibrant away support, had to wait 58 minutes for their opening goal. That despite a season-high 17 first-half goal attempts playing with a one-player advantage from the 38th minute onward.That they were twice denied by the aluminium (what English speakers refer to as "the woodwork") only added to the general nervousness. But Sebastien Haller's strike to give the visitors a 1-0 lead settled everyone down, and it was no surprise when he bagged a second before Julian Brandt put the game to bed.
Now Dortmund are just 90 minutes away from their first Meisterschale in 11 yawning years. On one level, the Schwarzgelben, who will host Mainz on Saturday (9:30 a.m. ET, stream live on ESPN+) before a crowd of 81,000 at the Signal Iduna Park, need not worry at all about what Bayern are doing at the same time at FC Cologne (stream live on ESPN+). A BVB win will render that irrelevant. However, imagine if Bayern score first and then add a goal or two before BVB have managed to get off the mark. Or if Dortmund fall behind against Mainz.
This is the Fernduell tension in all its glory. Dortmund and Bayern might be on different pitches this weekend, but mentally, psychologically, it's still a two-team race for the crown. Expect multiple showings on broadcasts of the Blitztabelle (the live, as it stands, table).
BVB are undoubtedly favourites to take the title now, and it seems a bit like 2002 to me. That year, the Schwarzgelben caught longtime leaders Bayer Leverkusen on the penultimate matchday, when the Werkself lost in Nürnberg and Dortmund won in Hamburg.https://www.youtube.com/embed/N99DQ6E1XUw?wmode=transparent
Then on the final day, with Dortmund in control of the board at home against Werder Bremen, there was edginess when they fell behind while Leverkusen forged ahead. All was finally settled on 74 minutes, though, with Brazilian attacker Ewerthon, who had just come on, netting the decisive goal of the season. BVB finished a point ahead of Leverkusen.Bayern fans might hang their hats on what occurred a year earlier, the famous Patrik Andersson afternoon. Schalke 04, who had beaten Unterhaching, were champions-elect for four minutes, with their game over and everyone in Gelsenkirchen waiting to see if Bayern, losing 1-0 in Hamburg well into stoppage time, would hand them the Meisterschale.
LIVE ON ESPN+ (SELECTED GAMES)
SATURDAY, MAY 27 (all times ET)
• Cologne vs. Bayern Munich (9:30 a.m.)
• Dortmund vs. Mainz (9:30 a.m.)
• RB Leipzig vs. Schalke (9:30 a.m.)
• Union Berlin vs. Bremen (9:30 a.m.)
• Frankfurt vs. Freiburg (9:30 a.m.)
• Bochum vs. Leverkusen (9:30 a.m.)
• Wolfsburg vs. Hertha Berlin (9:30 a.m.)
• Gladbach vs. Augsburg (9:30 a.m.)
• Stuttgart vs. Hoffenheim (9:30 a.m.)
• Sevilla vs. Real Madrid (1 p.m.)
However, Andersson's strike from an indirect free kick in the 94th minute burst Schalke's bubble, entering Bayern and Bundesliga folklore and securing a 17th league title for the Bavarian giants.Saturday is going to be about pure emotion. Dortmund coach Edin Terzic summed it up nicely by saying that while his players are very well paid and can buy a new house or a new car, you can't buy moments like this: a chance to become Bundesliga champions in front of their own fans.The home form speaks for Dortmund. The Schwarzgelben have, after all, reeled off 11 successive home victories in the Bundesliga and last failed to win in the league at the Signal Iduna Park when they drew 2-2 with Bayern on Oct. 8.If you think everything is now a foregone conclusion for Dortmund, though, just consider the remarkable trajectory of the past few weeks.I'll be commentating for international viewers live from the Cologne-Bayern game and can't wait to be part of a special day in Bundesliga history. I hope you can join in the Fernduell fun on Saturday amid an unmatched atmosphere.
The night Vinicius Jr decided enough is enough – he now doubts his Real Madrid future
Mario Cortegana and Dermot Corrigan May 22, 2023
"The championship that once belonged to Ronaldinho, Ronaldo, Cristiano Ronaldo and Lionel Messi, today belongs to racists."These words were posted by Vinicius Junior on social media after another shocking and deeply saddening episode in the story of Spanish football's racism problem on Sunday night.ADVERTISEMENT
https://4a6eae90ece6d4d357c380e61cd832e6.safeframe.googlesyndication.com/safeframe/1-0-40/html/container.html
The impact of what happened at Valencia, and Vinicius Jr's long-held frustration over how authorities have approached tackling the subject, now leaves Real Madrid's star player with doubts over his future at the club because he does not feel supported. He feels it is a battle he has been left to take on alone.The 22-year-old Brazil forward ended his social media message on Sunday by writing: "I am strong and I will go all the way against the racists. Even if it's far from here."The Athletic contacted Vinicius Jr's staff, asking if this meant he was contemplating an exit from La Liga and Madrid.Sources from his entourage, who asked not to be named in order to protect their position, replied: "Yes. When you have to fight on your own…"Another such source was even more categorical: "Until today, there was no chance. From today, yes."If Vinicius Jr were to decide he wants to leave Madrid due to the regular racist abuse he suffers and the lack of support he receives, Spanish football will lose its brightest talent and it alone will be 100 per cent responsible.It would be a huge blow for the Bernabeu club. It would be a huge disappointment for La Liga. It would be a shame for Spanish society. But nobody should blame the player given how he has been left to suffer almos alone for two years now, adding in an Instagram post on Monday that what he is experiencing "is not football, it's inhuman".Because as he himself said, Sunday night "wasn't the first time, nor the second, nor the third".
---
The racist abuse targeting Vinicius Jr started well before kick-off at Valencia's Estadio de Mestalla. As Real Madrid's players left their team bus after arriving at the gates, a large crowd of Valencia fans gathered on the opposite side of the street chanting: "Vinicius, you're a monkey".This kind of abuse — and worse — continued during the match. In the 72nd minute, Vinicius Jr confronted fans in a stand behind one of the goals, pointing to them and accusing them of racially abusing him."You, you, you're the one who called me a monkey," he appeared to be saying, as players from both sides gathered on the scene. He beckoned the referee to come over. He made a gesture as if to say they'd been calling him a monkey or making monkey noises towards him.
Play was stopped for around six minutes. Police officers could be seen among the crowd and two fans were removed from their places. Vinicius Jr went over to speak with Madrid manager Carlo Ancelotti on the sidelines. Visibly distressed, he returned to the field of play, having also spoken further with the referee.
Vinicius Jr pictured with Sunday's referee, Ricardo de Burgos Bengoetxea (Photo: Aitor Alcalde/Getty Images)
After the match, Madrid's goalkeeper, Thibaut Courtois, said he'd heard racist chanting as early as the 20th minute and that he would have supported his team-mate in refusing to continue if he'd decided to do so.Instead, Vinicius Jr left having been shown a red card after pushing and shoving between multiple players on both sides in injury time. The VAR noticed him raising his hand towards Hugo Duro's face but missed the Valencia forward having had an arm around his neck just before.The Brazilian arguably deserved to be shown the red card, but the image of him being the only individual punished, before Valencia's players then celebrated their victory, was again damaging for the image of Spanish football. As he walked off the pitch, more monkey chants could be heard from the home fans.After Madrid's 1-0 loss, Ancelotti said: "I don't want to speak about football today, but about what happened. That is more important than a defeat.
Read more: The shocking abuse Real Madrid's Vinicius Jr faced at Valencia revealed in new report
ADVERTISEMENT
https://4a6eae90ece6d4d357c380e61cd832e6.safeframe.googlesyndication.com/safeframe/1-0-40/html/container.html
"What happened today cannot happen. I asked him (Vinicius Jr) but he wanted to continue. I told him I did not think it was fair that he had to play this game: 'You are not the guilty party, you are the victim'. He continued to play. On top of that, they show him a red card which makes no sense, as it was not an aggression."We have a problem, he does not have a problem. For me, Vinicius is the greatest player in the world, the strongest. La Liga has a problem. With this racism, for me, they have to stop the game. There is no other way."Vini is very sad, angry, but more sad. It cannot happen."La Liga said it had "requested all available images in order to investigate what took place" and that it would "take the appropriate legal action if any hate crime is identified". Since October 2021, it has done so already nine times in cases involving Vinicius Jr at La Liga matches. Of these, only two cases have led to punishments such as fines or stadium bans for individual fans. Four cases remain open.One of the three cases to have been closed without charges being brought relates to an away match against Atletico Madrid in September last year when fans were recorded chanting: "Vinicius, you are a monkey". Prosecutors said that because the chanting had lasted "just a few seconds" and took place within the context of "a football game with maximum rivalry", it was therefore "not a crime against the dignity of the person affected".Off the pitch, Vinicius Jr was compared to a monkey on mainstream Spanish TV show El Chiringuito de Jugones, whose host later apologised. In January, an effigy of the player was hung from a motorway bridge close to Real Madrid's training ground before a match with city rivals Atletico.In the Spanish media, he is often portrayed in a negative light; as tempestuous, unruly or disrespectful. Often, more airtime is given to this than the racist abuse he receives. This was a feature of some of Sunday night's post-match reaction, too.Many commentators and major media outlets qualified their condemnation of racist abuse with reference to gestures Vinicius Jr made towards the crowd. At several points he held up two fingers, symbolising Spain's second division — Valencia are still in danger of relegation despite Sunday's win.Even Madrid midfielder Dani Ceballos said on Movistar TV that Vinicius Jr was "disrespected" at stadiums all around Spain, but also that his team-mate should apologise for his 'down to Segunda' gesture.This echoed a stance held by many in and around the Bernabeu as Vinicius Jr has so regularly suffered horrible abuse over the past two years. Everyone says racism is bad and should not happen, but many also argue that he has to learn to not allow rival players and fans to get to him and affect his performances.
Valencia's response to what happened in their stadium on Sunday was also instructive. The only representative to apologise to Vinicius Jr was Netherlands attacker Justin Kluivert during his Spanish TV interview.
Other Valencia figures appeared much more worried about defending their own fans rather than addressing what had happened. Club captain Jose Gaya said those who had racially abused Vinicius Jr should be banned from stadiums for life, but he also "condemned" Vinicius Jr's two-fingered gesture, drawing a false equivalence between the two behaviours.
Very few at Valencia seemed capable of putting themselves in the shoes of a young black man who had again been racially abused.
There was a similar defensiveness to La Liga's response on Sunday night. La Liga said it would act again as they had repeatedly in similar instances of abuse over the past two years, actively helping to identify and then punish those individuals who can be seen on camera committing the abuse.They have done this and there is frustration among at least some at La Liga that other authorities with more power to take significant steps like closing stadiums — the Spanish Football Association, the Spanish legal system, the Spanish government — are not doing as much as they are.ADVERTISEMENT
https://4a6eae90ece6d4d357c380e61cd832e6.safeframe.googlesyndication.com/safeframe/1-0-40/html/container.html
But this was not helped by La Liga president Javier Tebas getting involved in a social media exchange with Vinicius Jr, noting that he had not turned up to meetings with La Liga to deal with the issue.In his tweet, Tebas also suggested that Vinicius Jr did not understand what was happening, had not informed himself sufficiently and was allowing himself to be manipulated. Again the blame was back onto the 22-year-old for somehow being responsible himself.
Ancelotti and Vinicius Jr during the stoppage in Sunday's match (Photo: Jose Miguel Fernandez/NurPhoto via Getty Images)
Could Vinicius Jr actually leave Madrid? He renewed his contract with the club last summer, extending a deal that was due to expire in 2024 until 2027, raising his release clause from €350million (£305m; $380m) to €1billion in the process. His salary was also increased, from €3.2m a year plus bonuses to around €12m a year.On Monday, a Madrid source described the club's view on the situation to The Athletic. "Vinicius has been working indoors and has been doing physical recovery work," the source said. "His mental recovery is another matter. It has been the most intense day since he arrived at Madrid. It has been the morning in which he has received the most messages and news of his life."Vinicius is very worried about the drift that this situation has acquired throughout the season. He received a visit from the club president and met privately with him to show his support and to explain the steps the club is taking in his defence."In the dressing room, he has received even more support than yesterday from his team-mates. The truth is that the man is disoriented and overwhelmed by all this. And of course, he is quite sad."Now, to say he is already thinking about leaving for other leagues is stupid."Madrid also published photos of this meeting between president Florentino Perez and Vinicius Jr. When contacted by The Athletic, sources close to the player, who asked not to be named in order to protect their position, said it did not change the way the player feels.They said they would wait with interest to see what action Madrid take as they want real actions beyond good intentions. On Monday morning, the club announced it would file a complaint with Spanish prosecutors over the racist abuse. A statement released in the afternoon added further support to Vinicius Jr, pointing the finger at the Spanish FA and Spain's referees over "inaction", before adding: "The victim who suffers should never be held responsible for the crime".
Fierce support for Vinicius Jr came from Ronaldo Nazario, his fellow Brazilian, who is president of La Liga club Valladolid. There was also very strong backing from his home country, including Brazilian president Lula da Silva and Brazil FA president Ednaldo Rodrigues, who were among those to angrily demand more protection for Vinicius Jr and more punishments for those who racially abuse him.Most of the reactions within Spanish football to Vinicius Jr and Ancelotti's words were to attempt to correct them. Some commentators claimed they do not know Spain well, do not speak the language perfectly, that they are foreigners mistaken in their understanding of what is happening.
The truth is the game here has long been marked by the ignorant attitude of fans who believe calling a black player a monkey is no different to any other abuse they might direct at the opposition, and Ancelotti and Vinicius Jr understand this perfectly.On Monday morning, Spain's equality minister Irene Montero called for a new 'anti-racism' law. Spanish FA president Luis Rubiales said it was time to recognise that Spanish football does have a racism problem.But everything that has been said in response to the events of Sunday night feels very late — and draws attention to how little has previously been done to deal with the issue, which has been around Spanish football for decades.The question now is how much longer Vinicius Jr is prepared to stay and suffer this situation.
Additional contributor: Guillermo Rai.
Premier League permutations: What is left to be decided ahead of the final day?
Ed Mackey May 22, 2023
We are into the final few games of the 2022-23 Premier League campaign.Some clubs know their end-of-season fate while other face a nervous wait at both ends of the table.Manchester City lifted the trophy on Sunday after a third successive title was confirmed following Arsenal's defeat to Nottingham Forest the day before.That result ensured safety for Steve Cooper's side, leaving three sides fighting to stay out of the final two relegation places.And there were decisive results in the battle for the European places.Here, The Athletic breaks down what is left to settle in the final days of the season, exploring what is needed for the sides with places left to play for.This article will be updated after each round of matches.
---
The title race
Another gripping title race was decided this weekend before Pep Guardiola's side even kicked a ball.A battle against seasoned trophy-winning veterans proved too much for Arsenal, a team who were not expected to be anywhere near a title race at the beginning of the season.
(Photo: Isaac Parkin – Manchester City FC via Getty Images)
Their disappointing defeat away to Nottingham Forest meant City made it five titles in six years with three games to spare.
Now for the champions, attention refocuses on the potential treble that awaits at the end of the season. They dismantled Real Madrid in the Champions League semi-final to set up a meeting in Istanbul with an Inter side who ran out comfortable winners against their city rivals, Milan. By the time they play in that final, they will know whether the treble is a possibility as, a week before on June 3, they face Manchester United in the FA Cup final at Wembley. If they were to add to the Champions League and FA Cup trophies to their haul this season, they would become the first English team since 1999 to complete the treble.
The title race
---
The Champions League & Europa League battle
The battle for the Champions League places looked sown up a few weeks ago as Manchester United and Newcastle United held an almost unassailable lead over the challengers. However, slip ups for both teams, as well as Liverpool's immaculate form, opened the door for the late change. Now, that door seems to have been shut on Jurgen Klopp's side who — after only managing a 1-1 draw at home against Aston Villa — need a minor miracle to leapfrog Manchester United.
(Photo: Jan Kruger/Getty Images)
They hold a three-point lead over Liverpool, needing just another point from games against Chelsea and Fulham to secure a return to the Champions League.Newcastle, meanwhile, ensured they would be playing Champions League football for the first in two decades, earning their decisive point against Leicester City on Monday evening. They did more than enough to win the game against Dean Smith's relegation-threatened side, but a draw was enough to see them over the line.
Liverpool visit bottom of the table Southampton on the final day with a top-four finish likely to already be beyond them. They need Manchester United to lose both of their final two games to have a chance to leapfrog them on the final day.
While a place in European football's secondary competition will not be considered a success for Liverpool, the teams beneath them would love that outcome.
Sixth-placed Brighton & Hove Albion have confirmed a European finish, but have not quite done enough yet to secure a Europa League place.
(Photo: Robin Jones/Getty Images)
Roberto De Zerbi's side need just one more point from their last two games — against Manchester City and Aston Villa — to absolutely confirm a Europa League spot, but their superior goal difference means they have already, realistically, done enough.
Unai Emery and his players will be focused on keeping Tottenham at bay beneath them. A win against Brighton on the final day will confirm a place in the Europa Conference League for them next season.
Then come Tottenham who dropped out of the European places entirely on Sunday after defeat to Brentford. Ryan Mason's side will need to better Aston Villa's result on the final day of the season if they are to secure European football next season — they face Leeds United.
Brentford's impressive victory against Tottenham helped them back into contention, but it may be too little, too late as they would need to beat Manchester City and hope both Aston Villa and Tottenham slip up on the final day.
---
How does European qualification work in the Premier League?
Champions League
The top four teams in the Premier League qualify for the group stage of the Champions League. The top four is currently made up of Manchester City, Arsenal, Newcastle United and Manchester United.
Europa League
The team that finishes fifth in the Premier League — Liverpool currently occupy that spot — will earn one of the two Europa League places, with the other given to the FA Cup winners. Because Manchester City and Manchester United are contesting the FA Cup final and both confirmed to finish inside the top five, then the team that finishes in sixth will get the second Europa League place — that is Brighton at present. The winners of the Europa Conference League earn a place in the Europa League. West Ham booked their place in the final after a 3-1 aggregate win against AZ Alkmaar in the semi-final — they will face Fiorentina in Prague on June 7.
Europa Conference League
The only Europa Conference League place is given to the winners of the Carabao Cup. If the Carabao Cup winners finish inside either the Premier League's Champions League or Europa League places, the place is deferred to the next highest-finishing team. As Manchester United won this season's Carabao Cup and will finish in the top five, the next-highest team in the Premier League that has not qualified for Europe will play in the Europa Conference League play-offs. The Europa League place for the FA Cup winners will also be deferred to the league table, which would mean the seventh-place team will qualify for the Europa Conference League.Currently, that is Aston Villa.
---
The battle for survival
The relegation battle in the Premier League has been as enthralling as ever over the last few weeks, but we are reaching the stage where time has run out for the teams in the bottom three.Nottingham Forest ensured they would not be returning straight back to the Championship with their unlikely 1-0 win against Arsenal on Saturday.Meanwhile, Southampton's fate was sealed last Saturday in their limp 2-0 home defeat to Fulham.Following a run of poor results, Leicester were able to keep themselves just in contention following their goalless draw away to Newcastle.
(Photo: Robbie Jay Barratt – AMA/Getty Images)
A first clean sheet since the World Cup moved them above Leeds United into 18th. To stay up, they need to beat West Ham at home on the final day with Everton dropping points against Bournemouth.Leeds sit second from bottom and remain two points from safety after their drab defeat away to West Ham. They will have to win against Tottenham in their last game, while simultaneously hoping Everton lose and Leicester fail to win.
Yerry Mina's equaliser in the ninth minute of stoppage time against Wolves moved Everton a point further away from the drop zone. A somewhat favourable home clash against Bournemouth on the final day gives them a great opportunity to remain one of the Premier League's ever-presents.Their fate is in their own hands, but they need to a final-day victory to make absolutely sure of survival. If Leicester and Leeds fail to win, they will not need another point.The relegation battle will go down to the final day regardless of results over the next couple of days.
(Top photo: Robbie Jay Barratt – AMA/Getty Images)
Ed Mackey is an Explainer Journalist for The Athletic, based in Leicester. He is a Football Journalism graduate from the University of Derby.
What Leeds' relegation would mean: Takeover, head coach, stadium and more
By Phil Hay May 23, 2023
---
The sobering reality for Leeds United is that relegation next Sunday, if indeed there is no way out, would barely be even the start of it. The club are all but sunk with one game left, reliant on the biggest stroke of luck they could ask for, and Elland Road can see a monumental summer looming.The close-season promises to be manic if Leeds survive and more frantic again should they return to the Championship, heralding changes which have to amount to an almost total reset. They got away with it last season, rescuing themselves on the final day against Brentford, but the drop feels more inevitable this time and nothing in their sorry surrender away to West Ham United on Sunday suggested they are about to dodge disaster for a second year running.
ADVERTISEMENT
https://f6be5155592e012821ce01eb023a5b08.safeframe.googlesyndication.com/safeframe/1-0-40/html/container.html
What next, then, for the club who stormed the Championship in 2019-20?
Their head coach, Sam Allardyce, has a short-term contract that covers one more match. They have been without a director of football since Victor Orta parted company with them three weeks ago. The proposed takeover by 49ers Enterprises is still only a proposal. And what of other issues, like the future of individual players, the management of a sizeable Premier League wage bill and the impact of reduced income?
What would relegation on Sunday actually mean for Leeds United? What are the nuts and bolts and the brass tacks for the months ahead?
---
The takeover
A change of ownership is what everything at Elland Road hinges on — and it can be credibly argued that the impasse on that front is a reason why Leeds have stagnated to the point where relegation is nigh.
At present, the arrangement in the boardroom is this: Andrea Radrizzani is majority shareholder with slightly more than 50 per cent of the shares. The remainder is held by 49ers Enterprises, a US investment vehicle with close connections to the NFL's San Francisco 49ers. Were Leeds to stay up following their season-finale at home to Tottenham Hotspur this weekend, contracts are in place for 49ers Enterprises to buy out Radrizzani for a sum which would value Leeds somewhere between £400 million ($496m) and £500million ($621m).
The expectation is that the sale would go through by July 1 at the latest but in effect, the handover would start more rapidly.
The investment group behind this 49ers Enterprises project — made up of entrepreneurs, private equity firms, businessmen such as current Leeds director Peter Lowy and at least one unidentified US political figure — has been in place for some time and ready to buy Radrizzani out under the agreed terms, provided Leeds retained their Premier League status. While that collective is providing the funding, the day-to-day management of the club would be the responsibility of 49ers Enterprises figures including Paraag Marathe and Collin Meador.
ADVERTISEMENT
https://f6be5155592e012821ce01eb023a5b08.safeframe.googlesyndication.com/safeframe/1-0-40/html/container.html
However, the agreement with Radrizzani in its current guise will be void if Leeds go down.
Radrizzani is part of a group looking to buy Italy's Sampdoria (Photo: Jan Kruger/Getty Images)
Nonetheless, 49ers Enterprises remain intent on buying Radrizzani out, or at least securing majority control, even if relegation happens. Discussions to that effect have been taking place and gathering pace over the past few weeks, driven by the realisation that a bottom-three finish was increasingly likely and that the amount of work to be done this summer would be substantial either way.adrizzani is open to selling in the event Leeds find themselves back in the EFL next season, so long as the numbers work for him.That is the crux of discussions as it stands: relegation promises to significantly reduce Leeds' value and 49ers Enterprises would only be willing to buy at a much lower price, somewhere in the region of £150million ($186m). It is not clear if Radrizzani is prepared to drop his valuation to that level.He was pictured in his Italian homeland yesterday (Monday) and, as reported by The Athletic over the weekend, he is part of a group who are attempting to buy Sampdoria, who were relegated from Italy's top flight two weeks ago. Radrizzani would almost certainly require funds from the sale of Leeds to help secure the purchase of the Genoa-based club.His involvement in those talks, all while Leeds are themselves on the brink of going down, suggests he is going to exit Elland Road, and soon — but even so, he and 49ers Enterprises are not yet agreed on the terms of a post-relegation takeover.What is clear is that the club cannot afford to get stuck in a prolonged ownership wrangle after this season ends. They have too much to do and no time to lose, making urgency in negotiations essential.
---
Income
Revenue at Elland Road has reached a record level for the club, falling just short of £190million for the 2021-22 season. Pushing up their turnover to new heights is one area in which they have been consistently successful over their six years with Radrizzani as chairman. Even in the Championship, English football's second tier, they were pulling in more money than any of the 71 other EFL sides — albeit while also posting hefty losses.But it is no secret that the bulk of Premier League earnings come from central distributions, consisting mainly of money earned through the league's lucrative broadcast deals. The EFL has just renegotiated its TV deal with UK broadcaster Sky Sports but the figures involved are still a world away from the cash earned by the Premier League through such rights. Last season, for example, Leeds' central distributions were £95million — more than three times Nottingham Forest's entire turnover in the Championship that year. So at a stroke, a large chunk of that funding disappears with relegation. But as it has for years now, the parachute payment scheme exists between the Premier League and the Championship, giving those clubs who go down assistance to cope with the financial hit of dropping divisions. In year one back in the EFL, Leeds would receive 55 per cent of the basic payment made to Premier League clubs — around £45 million. If they then fail to bounce straight back, the year two figure drops to 45%. In year three, the final season of parachute payments, it's 20%.Used smartly, parachute payments can help a relegated club reframe their squad, be competitive in the promotion race and go again. That cash can facilitate signings other sides in the Championship cannot afford and support larger salaries. But they don't last forever and they won't avert sizeable losses, because virtually every club loses money in the second tier. They are no guarantee of promotion either.Relegated clubs have little choice but to substantially reduce budgets, and Leeds would be no different.
---
Wage bill
Leeds' last recorded wage bill, for the 2021-22 year, was £121million, and after so many signings made this season it can only have increased. Plainly, they could not afford to carry such high costs while in the EFL, but they would be helped at the outset by substantial reductions in the salaries earned by their first-team squad.The players stand to incur hefty wage cuts in the aftermath of relegation, with drops of up to 60 per cent (some in line with the increases a number of them received after winning promotion three years ago). Clauses in their contracts allow Leeds to automatically decrease their earnings when in the EFL, bringing down the outlay overnight.None of that would stop Leeds having one of the highest Championship wage bills but between parachute payments, transfer income and shareholder investment, it is possible to manage a large salaries figure for a finite period.The problem comes if a relegated club find themselves stuck outside the Premier League for a sustained spell. An expensive squad becomes harder and harder to maintain in those circumstances.
---
Players
Whatever happens against Spurs at Elland Road this weekend, this summer will be an intensive and busy transfer window for Leeds. Many of the first-team squad have relegation-related release clauses in their contracts, giving other clubs the right to buy them for a fixed fee (usually one that is less than their true market value). Leeds pulled in almost £100million by selling Raphinha and Kalvin Phillips last summer. Because of release clauses applying to both players, the club would have recouped merely half as much had they been auctioning them on the back of relegation.Departures from Elland Road in the coming window could well run into double figures if Leeds are relegated.Weston McKennie is certain to leave, however the season finishes. Neither he nor Leeds are minded to activate the option to make his half-season loan from Italian giants Juventus permanent. Goalkeeper Illan Meslier has endured a difficult season but his valuation remains relatively high and Leeds were always open to the possibility of accepting a worthwhile offer for him in this window. Robin Koch has a year left on his contract and, as a Germany international, would naturally attract bids if Leeds are an EFL club again. So too would Colombia international Luis Sinisterra, a footballer with high-level potential provided he stays fit.
McKennie is not expected to stay even if Leeds remain in the Premier League (Photo: Robbie Jay Barratt – AMA/Getty Images)
Jack Harrison has only just signed a new five-year deal but it is understood to include a release clause, and there is ample Premier League interest in him. Rodrigo is on course to be a free agent in 12 months' time and, as a top earner, would cost too much to keep in the Championship.There are some who Leeds would be very keen to retain, though. McKennie's fellow USA midfielder Tyler Adams is one. They would be reluctant to lose Wilfried Gnonto too, though his performances have put him on the radar of clubs in Europe.But it is accepted that a large turnover is inevitable, partly because some names are too expensive, some names have no further part to play and some names are a route to transfer fees which can help to build a suitable team to contend in, and win promotion from, the Championship.The window ahead will be active from start to finish for Leeds. A critical part of it will be finding takers for surplus players — a task which is never simple on the back of a relegation.
---
Head coach
Unlike short-lived predecessor Javi Gracia, there is no agreed provision in place for Sam Allardyce to remain as head coach beyond the end of the season. His contract was as short as four games and no discussions have taken place about his future. Whether Leeds are in any way tempted by the idea of Allardyce in the Championship, a division he has got Bolton Wanderers (2001) and West Ham (2012) promoted from in his career, remains to be seen but there will be a clamour among the fanbase for fresh thinking.Over the past couple of weeks, 49ers Enterprises gave thought to Marcelo Bielsa returning as an avenue worth pursuing if they went down, but he has now taken the Uruguay national-team job and, in any case, the doubts about the ownership structure at Leeds would not have made his old job easy to sell to the Argentinian — without even touching on the two sides' uncomfortable parting in February last year.If Leeds were to stay up, they would like to try to engage someone such as Graham Potter, who did well in three Premier League seasons at Brighton but lasted just seven months of this one after joining Chelsea last September. Should they go down, recently-sacked Leicester manager Brendan Rodgers is likely to come into the equation, at least in terms of the sort of coach they would want. Whether Rodgers is open to working in the EFL again, having led Swansea City up from it in 2011, is another matter altogether.Expect a swing towards more established domestic candidates, or coaches with experience of that league, because nobody at Elland Road is trying to pretend going out on a limb with Jesse Marsch as Bielsa's replacement worked.But Leeds will not be able to sell themselves on name or reputation alone. They have masses to do to make sure that, on the other side of this summer, they are ready to attack the new season.
---
Director of football
Leeds have operated under a director of football model since Andrea Radrizzani bought out Massimo Cellino and appointed Victor Orta in 2017. But Orta's exit this month leaves that position vacant, and dealing with it is one of various priorities facing the board.
The first thing for Leeds to decide is whether they want to stick with precisely the same model — a structure in which a single director of football oversees that side of the business. In contrast, certain teams split authority between a specific head of their recruitment department and a figure who takes charge of other football operations.
While some of Orta's staff are departing with him — scout Gaby Ruiz, for example — some other scouts remain in place, but Leeds need a fresh tier of management around whoever ends up becoming their next head coach.
Orta's departure means Leeds need a new director of football (Photo: Robbie Jay Barratt – AMA/Getty Images)
Norwich City's Stuart Webber, a lifelong Leeds fan, and Kieran Scott of Middlesbrough are two names from the Championship touted as possible options, but at this stage the club have not taken any firm steps towards filling the void. In many ways, recruitment on that front will be as crucial as any player-transfer business — because the director of football's input is what tends to create ethos and philosophy, for better or worse.
---
Stadium
The capacity of Elland Road has not just been inadequate in the Premier League, but inadequate since the start of the Marcelo Bielsa era five years ago next month. Leeds' home games sold out consistently from his arrival onwards and the waiting list for season tickets soared very quickly, to a peak of 22,000 names.
This is a handicap in two senses. Firstly, supply is a long way below demand and supporters who would like to attend matches cannot. And secondly, Leeds are missing out on the commercial and corporate income a bigger stadium would let them generate.
But for all the talk, the idea of redeveloping the ground has been exactly that for a few years now — an idea.
The proposed project would start with the rebuilding of the West Stand and the club have architectural designs for that in place but they would have to go through the process of applying for planning permission and that was only due to happen once 49ers Enterprises assumed control of the boardroom. In itself, planning could take 12 months to secure.
The project would also require large amounts of funding, many tens of millions of pounds predominantly secured via loans, and it has been clear for a while that any such work was not going to start on Radrizzani's watch. It is a sad aspect of these three seasons aboard the Premier League gravy train that Elland Road has hardly been touched to any great extent.
If Leeds go down on Sunday, there is no expectation that redevelopment would move forward in the Championship.
Upgrading Elland Road has long been described as Premier League-dependent and, given the financial impact of relegation, it is not something the club can prioritise — and there is very little point securing planning permission for the project if they are not able to push the button on it rapidly.
Back in a division where every penny counts, increasing the capacity of Elland Road would slip into the background once more, delayed by the immediacy of trying to get promoted again.
The question is essentially this: do Leeds need a 50,000 or 60,000-capacity home playing in the EFL?
---
Season tickets
This is about as close as you'll get to an upside of relegation.
Those 10 per cent rises in costs for next season? They'll be canned if Leeds go down. You'll get more games for your money (46 league matches in the Championship, up from the Premier League's 38) and if you're on that long, long waiting list, your chances of reaching the front of it might be slightly enhanced.
Still, good news about the chocolate oranges.
================RackZ BAR BQ ====Save 20% ===================
AFTER YOUR PRACTICE or GAMES AT
BADGER FIELDHOUSE
Try out the Best BarBQ in Town right across the street (131st) from Northview Church & Badger Field on the corner of Hazelldell & 131st. RackZ BBQ
Save 20% on your order
(mention the ole ballcoach)
Check out the BarBQ Ribs, pulled Pork and Chicken, Brisket and more. Sweet, Tangy or Spicy sauce. Mention you heard about it from the Ole Ballcoach — and Ryan will give you 20% off your next meal. https://www.rackzbbqindy.com/ Call ahead at 317-688-7290 M-Th 11-8 pm, 11-9 Fri/Sat, 12-8 pm on Sunday. Pick some up after practice – Its good eatin! You won't be disappointed and tell 'em the Ole Ballcoach Sent You!
=====================RackZ BAR BBQ ======Save 20% ======================
Marco Silva and Fulham need Willian to extend his stay at Fulham
By Ahmed Shooble May 22, 2023
---
When Willian moved to Fulham in the summer, the reception from most of British football was lukewarm at best.After seven successful years in which he won the Premier League twice at Chelsea, the Brazil international had undergone a disappointing 2020-21 season at Arsenal where he and the club mutually agreed to terminate his contract at the end of the campaign. A season and a half in Brazil's top flight with his boyhood club Corinthians did not do much to raise his profile either.But few would argue that Willian has been one of Fulham's most important players this season — particularly as a key part of Marco Silva's more mobile front line during Aleksandar Mitrovic's eight-game suspension.The Fulham head coach has reiterated the club's eagerness to renew Willian's contract – he only signed for a season last September, as a "priority". Silva has spoken of his desire to improve the squad this summer and extending Willian's deal makes so much sense given his proven Premier League pedigree. It would also allow Fulham to spend their budget elsewhere.His performance in Saturday's 2-2 draw against Palace provided another glimpse into why the club are so keen to keep him.At 34, most wingers simplify their game, drift inside to do less running and go stretches of a match without much involvement. But not Willian. Against Palace, he pressed from the front with youthful vigour, created chances from set pieces and open play and ran at Crystal Palace right-back Joel Ward for the entire game.Willian's performance showed he is one of few Fulham players capable of creating something from nothing in an instant. As right-back Kenny Tete sent a long switch out towards him just before the half-hour mark, the pass looked destined to be intercepted by Ward. But Willian had other ideas, stealing in on the defender's blind side to turn what looked to be a turnover into a cross, which Crystal Palace left-back Tyrick Mitchell frantically cleared.
(Photo: Warren Little/Getty Images)
He does not need a particular type of service to thrive, he is not one-dimensional in his wing play and his ball retention in advanced areas is a coach's dream."Top class," is how Silva described Willian after the game. "I don't need to see this afternoon's performance to have this opinion. What he's been doing this season shows that he is a top-class player.ADVERTISEMENT
https://94d82c3c010f2b782f28a114a4603c15.safeframe.googlesyndication.com/safeframe/1-0-40/html/container.html
"When he's in a good day, he can make the difference, like he did most of the afternoon. It was clear in any moment he always tried to take the right decisions, he's just a player with great class. Any time he makes decisions, it is almost always a good one. It just shows the quality he has — it's a priority for us to keep him."That sustained level of form and maturity in his decision-making in the final third are the main reasons Willian has kept his spot in the starting XI despite Manor Solomon's purple patch in front of goal in February.Not for the first time this season, Willian was the instigator and creative engine of attacks in Fulham's left-sided cluster alongside midfielder Tom Cairney and left-back Antonee Robinson. Inside the first five minutes, Willian was surrounded by at least four red and blue shirts but zig-zagged his way through in a flash to send a cross into the box.His assist came from poor Crystal Palace marking as Mitrovic headed in Willian's fizzed-in free kick.The winger was a fingertip save away from adding a spectacular goal to an impressive performance, veering inside a weary Ward and letting fly from just outside the penalty area.Fulham scored their 53rd and 54th Premier League goals of the season against Crystal Palace, their most in a top-flight season since 1967-68 (56) — in no small part thanks to Willian. His individual statistics reflect his dominance, completing the most passes ending in the final third (19), most dribbles (two), most passes played into the box (eight) and creating the most chances (four).Across the whole season, Willian has created more chances overall (2.1 per 90 minutes), from open play (1.58), and created more big chances (0.31) than any other Fulham player with a minimum of 500 league minutes — making it clear why Silva and Fulham are desperate to keep him beyond the summer.For Willian himself, this season serves as vindication to those who doubted him on his return to English football. "I think it was a good performance from me," he said. "One assist and almost scored an unbelievable goal! But I'm also proud of what I have been doing this season. A lot of people didn't believe I could come back to the Premier League and do the same job I had been doing for a lot of years."I just want to keep going and playing with a smile on my face."Silva and the Fulham fans will be the happy ones if an extended deal can be agreed for next season.
Farewell James Milner, Liverpool's Mr Everything
Caoimhe O'NeillMay 24, 2023
"Trent! Get on that fucking ball, you!"That was James Milner's gentle message to Trent Alexander-Arnold as Liverpool trailed 1-0 to Aston Villa at Anfield on Saturday. It was not sent in a bottle but could have been heard down the road in Bootle.Four minutes later, Milner's time on the bench was up. He was on the pitch, conveying similarly expletive-laden messages in closer proximity to their recipients.Milner did not want his final game at Anfield to be a leaving-do. He wanted Liverpool to win, and the focus to be nowhere near him.When he was first sent to warm up alongside Roberto Firmino – who did have a full-blown leaving-do on Sunday – during the first half, that became clear. Milner returned the raucous applause like a sideway pass. He wanted to shift that ball on.The 37-year-old wanted to do zig-zagging runs and hamstring stretches. He wanted to avoid the artificial grass that surrounds the Anfield turf because even when he is on the sidelines, he is somehow on the pitch. Any chance he got to sprint on the proper stuff, he took. https://theathletic.com/report/podcast-clip/?clip_id=7530
Liverpool cancelled out Villa's lead through Cody Gakpo 10 minutes into the second half. Or so we thought. About 30 seconds later Milner, still warming up, whistled with uncle-like approval in the direction of nobody in particular. The goal was then ruled out and Milner turned to Firmino and their fellow replacement Diogo Jota. His hand signals suggested he was telling them to pass with speed and make nifty runs into the box once they got on.
When Firmino did score the equaliser (his final Anfield goal) in the 89th minute having done just that, Milner did not celebrate. His pass was one in the sequence that helped create the opportunity for the Brazilian. But Milner had no time for an after-party. He trudged back into his own half and got on with business.
He wanted Alexander-Arnold to get on the fucking ball, he wanted Firmino or Jota, or anyone in red, to score a stoppage-time winner. When the whistle went, he just wanted to leave quietly, just as he had planned to do last season until a one-year extension to his contract was offered. Before that proposal was made, Milner was planning to let Divock Origi have his moment in the final game of the campaign. Twelve months on, he wanted to do the same with Firmino, Alex Oxlade-Chamberlain and Naby Keita.
ADVERTISEMENT
https://5c192fcf839b43477a83e90378f36c2f.safeframe.googlesyndication.com/safeframe/1-0-40/html/container.html
But he could never leave like that. His contribution during eight years wearing the Liverpool shirt had been far too great for the club and fans to have allowed it.
The Kop piped up as he came out of the tunnel into a guard of honour. Milner's 331 appearances and 206 wins warranted a theme tune he never got, so "There's only one James Milner!" was a quick-thinking tribute. Not the most original, but perhaps the most fitting.
Liverpool fans send Milner fondly on his way (Photo: Peter Powell/AFP via Getty Images)
Sir Kenny Dalglish, who laced the Liverpool No 7 shirt with so much weight and meaning during his playing days, was waiting to congratulate a man who did exactly the same. After photographs with Dalglish, chief executive officer Billy Hogan and two big framed mementoes of his Anfield career, Milner walked right into a Jurgen Klopp hug.
The manager did not want this to be Milner's last home game for the club. Milner felt the same.
But the call from Boston, where Liverpool's owners and ultimate financial decision-makers Fenway Sports Group are based, never came. And so, at age 37, he will move on after Sunday's final game of the season away to already-relegated Southampton, departing as probably the greatest free-transfer signing in Liverpool's history.
He joined from Manchester City, where he helped win two Premier League titles in his five years, on a promise from then-manager Brendan Rodgers he would play in central midfield; when Klopp took over from Rodgers four months later, the German learnt he had inherited a unique, utility-belt of a player. And the rest, really, was history.
These, then, are the seven faces of James Milner — Liverpool's 'Mr Everything'.
---
Mr Versatile
It was before a Europa League last-16 second leg away to Manchester United in March 2016 that Klopp approached Milner about changing his midfield role.
Alberto Moreno had picked up an injury and Klopp asked whether he preferred to play at left-back or right-back. Milner, not keen on either, eventually chose the left side to enable Nathaniel Clyne to keep his place on the right. The game ended 1-1 with Philippe Coutinho's goal ensuring Liverpool would reach the quarter-finals (en route to the final, where they lost to Europa League black-belts Sevilla).
ADVERTISEMENT
https://5c192fcf839b43477a83e90378f36c2f.safeframe.googlesyndication.com/safeframe/1-0-40/html/container.html
Milner did not start another game at full-back during that first season under Klopp but, on tour in the US the next summer, the manager asked him to stay behind after a team meeting and explained he wanted to play him left-back in the coming campaign. Milner was far from thrilled. But, ever the professional, he agreed and gave it his all in his new role.
In the six years since 2016-17, Milner has spent almost half his Premier League minutes playing one full-back spot or the other, 32 per cent on the left and 12 per cent on the right.
And as we can see, Milner has been heavily trusted in the Klopp era in general. He is in the top 10 Liverpool players for minutes played since 2015-16, when Klopp replaced Rodgers in the October of that season.
Of those 18,899 minutes, Milner has touched the ball 18,911 times. And it is no surprise to see his touches happened all over the pitch.
The true essence of his work rate is best summed up by all those red dots – and by one of them in particular.
See the one nearest Liverpool's goal-line?
That was a clearance that stopped a certain Ryan Fraser goal for Bournemouth. The game concerned eventually ended 2-1 to Liverpool — a win that pulled them closer to ending the club's 30-year wait for a league title.
https://platform.twitter.com/embed/Tweet.html?creatorScreenName=TheAthletic&dnt=true&embedId=twitter-widget-0&features=eyJ0ZndfdGltZWxpbmVfbGlzdCI6eyJidWNrZXQiOltdLCJ2ZXJzaW9uIjpudWxsfSwidGZ3X2ZvbGxvd2VyX2NvdW50X3N1bnNldCI6eyJidWNrZXQiOnRydWUsInZlcnNpb24iOm51bGx9LCJ0ZndfdHdlZXRfZWRpdF9iYWNrZW5kIjp7ImJ1Y2tldCI6Im9uIiwidmVyc2lvbiI6bnVsbH0sInRmd19yZWZzcmNfc2Vzc2lvbiI6eyJidWNrZXQiOiJvbiIsInZlcnNpb24iOm51bGx9LCJ0ZndfZm9zbnJfc29mdF9pbnRlcnZlbnRpb25zX2VuYWJsZWQiOnsiYnVja2V0Ijoib24iLCJ2ZXJzaW9uIjpudWxsfSwidGZ3X21peGVkX21lZGlhXzE1ODk3Ijp7ImJ1Y2tldCI6InRyZWF0bWVudCIsInZlcnNpb24iOm51bGx9LCJ0ZndfZXhwZXJpbWVudHNfY29va2llX2V4cGlyYXRpb24iOnsiYnVja2V0IjoxMjA5NjAwLCJ2ZXJzaW9uIjpudWxsfSwidGZ3X3Nob3dfYmlyZHdhdGNoX3Bpdm90c19lbmFibGVkIjp7ImJ1Y2tldCI6Im9uIiwidmVyc2lvbiI6bnVsbH0sInRmd19kdXBsaWNhdGVfc2NyaWJlc190b19zZXR0aW5ncyI6eyJidWNrZXQiOiJvbiIsInZlcnNpb24iOm51bGx9LCJ0ZndfdXNlX3Byb2ZpbGVfaW1hZ2Vfc2hhcGVfZW5hYmxlZCI6eyJidWNrZXQiOiJvbiIsInZlcnNpb24iOm51bGx9LCJ0ZndfdmlkZW9faGxzX2R5bmFtaWNfbWFuaWZlc3RzXzE1MDgyIjp7ImJ1Y2tldCI6InRydWVfYml0cmF0ZSIsInZlcnNpb24iOm51bGx9LCJ0ZndfbGVnYWN5X3RpbWVsaW5lX3N1bnNldCI6eyJidWNrZXQiOnRydWUsInZlcnNpb24iOm51bGx9LCJ0ZndfdHdlZXRfZWRpdF9mcm9udGVuZCI6eyJidWNrZXQiOiJvbiIsInZlcnNpb24iOm51bGx9fQ%3D%3D&frame=false&hideCard=false&hideThread=false&id=1236339843774525441&lang=en&origin=https%3A%2F%2Ftheathletic.com%2F4531487%2F2023%2F05%2F24%2Fjames-milner-liverpool-mr-everything%2F&sessionId=c352fd9bab6eff9b78a14c7f43bc4d54284cbed4&siteScreenName=TheAthletic&theme=light&widgetsVersion=aaf4084522e3a%3A1674595607486&width=550px
As the map also shows, Milner's touches have happened all over the pitch, but he has rarely carried the ball into the opposition box. With one notable exception…
The penalty king
Before the days of Mohamed Salah as Liverpool's chosen penalty-taker, Milner had the job… and he never missed the target once. He scored 19 and had two saved, both in 2017, with the majority of them struck into the bottom corners of the net.
Perhaps his most memorable penalty was the one he scored with the last kick of the game at home to Leicester City in October 2019.
ADVERTISEMENT
https://5c192fcf839b43477a83e90378f36c2f.safeframe.googlesyndication.com/safeframe/1-0-40/html/container.html
Liverpool went on to win the Premier League comfortably, but it was a campaign that had its momentum hole-punched by crucial moments such as Milner's late winner that day at Anfield.
To add to his 19 penalties, he also scored seven times from open play, many of them coming from range.
The assister
Opta's definition of a winning goal is a goal that puts a team's score to one above their opponent's final score. Milner has eight of them in his eight years at Anfield.
Winning assists are measured in the same way and Milner has 10 of those, with the most famous of them being for Dejan Lovren in one of Liverpool's formative nights under Klopp – a 4-3 comeback win over Borussia Dortmund that booted the manager's former team out of the Europa League quarter-finals in 2016.
It was in the Champions League, though, where Milner's love of an assist really shone through.
In 2017-18, he had nine assists in 11 European appearances as Liverpool reached the final — no player has recorded more in one season.
As for assists in general, Milner provided 45 in total for Liverpool, with 33 of those arriving in open play.
The diagram below highlights his threat from corners, particularly those outswingers played from the right-hand side, but there is no shortage of passes from deep that teed up team-mates.
The closer
One of Milner's most impressive records is that his team has never lost a Premier League game in which he has scored. Of the games that have delivered his 55 goals (54 in total), he has won 43 and drawn 11. It's a record bettered only by Gabriel Jesus, who has scored in 55 games (68 goals) and won 50 of them with Manchester City and now Arsenal.
ADVERTISEMENT
https://5c192fcf839b43477a83e90378f36c2f.safeframe.googlesyndication.com/safeframe/1-0-40/html/container.html
Milner does not like to lose. That is clear. And if he is coming on as a substitute then he is going to shore things up and see out the game. He's a closer, to borrow a term from baseball, and actually holds the club record for the most appearances from off the bench (130, so far).
Most subbed on players at Liverpool
| PLAYER | SUBBED ON |
| --- | --- |
| James Milner | 130 |
| Divock Origi | 107 |
| Jordan Henderson | 82 |
| Ryan Babel | 81 |
| Lucas Leiva | 80 |
| Roberto Firmino | 79 |
| Alex Oxlade-Chamberlain | 76 |
| Vladimir Smicer | 74 |
| Danny Murphy | 71 |
| Steven Gerrard | 63 |
| All competitions since subs introduced | |
It is not a record Milner will actively welcome, though. In his Ask A Footballer book from 2019, he says being a substitute is hard to take. "I don't know if there are players who are happy just to be on the bench, but I've never been one of those," he wrote.
Still, that's not to take away from Milner's savviness when coming on and helping to see games out – it is a quality that has proved invaluable over his years at Anfield.
The disruptor
It is no surprise to learn the majority of Milner's Premier League bookings as a Liverpool player have been picked up in the second halves of games. He is disruptive and a master of the tactical foul.
Of his 37 Liverpool bookings in the league, 35 have been for fouls (he also has one for dissent and another for handball) but what is most striking is that 19 of his cautions have come in the final half-hour of matches, and 12 of them in the final 14 minutes.
When Milner was booked at Liverpool
| PHASE OF GAME | BOOKINGS |
| --- | --- |
| 1-15 mins | 3 |
| 16-30 mins | 6 |
| 31-45 mins | 5 |
| 46-60 mins | 4 |
| 61-75 mins | 7 |
| 76+ mins | 12 |
Nobody at Anfield is complaining, though. Some of Milner's best moments have come in the tackle: take, for example, his shutdown of Paris Saint-Germain's Neymar in a Champions League group game at Anfield in 2018. Milner scored a penalty in the game (a 3-2 home win) but the moment he hoofed the ball from under Neymar and flung him out of play is remembered far more fondly.
From the video, it appears as if Milner is playing right-back. In fact, he started on the left of midfield that night but drifted over to the right to introduce himself to Neymar.
Lionel Messi was also on the end of one of Milner's sideline tackles during the first leg of that Champions League semi-final in 2019. With the ball already out of reach, Milner did the only thing he could and barged Messi out of play. The Argentinian did not respond kindly, issuing a verbal volley in Spanish – perhaps not realising that the Yorkshireman could understand every word.
"He called me the (Spanish) word for donkey, but it also translates to kicking people," Milner recalled."We're going up the tunnel and he's going mad at half-time saying, '(it was) just because I 'megged you'.
"I feel like players like that have their own way and, (if you) give them too much respect, they are going to run the game. Sometimes you have to let them know you're there and knock them out their stride."
The fitness freak
It became a running joke at Liverpool's training ground that, no matter his passing years, Milner would always win the bleep and lactate tests when the squad returned for pre-season training.
"He's an elite, perfect, professional footballer," said Trent Alexander-Arnold, when asked about Milner ahead of the 2019 Champions League final. "He is completely dedicated to his craft. He never steps out of line in any way. He's always focused, always putting his body on the line for the team.
"It's unbelievable to see his fitness and energy levels. It's testament to how well he's looked after himself and how professional he's been throughout his career."
Milner, whose career began when not every Premier League dressing room was a bastion of professionalism, is also a teetotaller.
"I lost count of the amount of times people said, 'Oh, just have one,' or 'Can I be there when you have your first drink?' They would probably have regretted being there, I could have turned pretty ruthless," he once told The Guardian.
"You are just learning at that age and thinking: 'What can I do to be the best? Alcohol is not the best thing for you? Right, I won't do that.'"
And in his final days of training with Liverpool this week, he will surely continue to be at the front of the running group, setting the pace.
The dressing room glue
Milner has fulfilled several leadership roles at Liverpool, including being a vice-captain and occasional skipper, but the standards he set, and demanded of others, were not linked to the armband he was wearing by the end of the Villa game on Saturday.
Alexander-Arnold has spoken of Milner being "intimidating" for young players when they first enter the senior dressing room at Liverpool. But that toughness flowed from an expectation that everyone playing for the club at that level should meet a high bar.
Former Liverpool under-23s manager Neil Critchley put a strong emphasis on first impressions. Whenever his youth players were called up to senior training, it was important to make a good impression — and not just on Klopp.
"We used to speak to our players about not failing your audition," Critchley tells The Athletic. "You don't want to train with the first team for the first time and make a bad impression. And not only are you trying to pass that test with the manager and the staff, but with the players too.
"Our players had to pass 'The Milner and (Jordan) Henderson Test', if you like. They both came through academy systems (at Leeds and Sunderland respectively) to play with the pros. They want to know about your character, whether they can trust you, whether you're going to fit into the group. They test you, in a good way."
(Photo: Paul Ellis/AFP via Getty Images)
When Klopp told his players to recharge during a winter break in February 2020, many went away on holiday. But Milner stayed behind. In a strange twist of scheduling, Liverpool had an FA Cup replay in that period against Shrewsbury Town of the English third tier, with the club deciding to field Critchley's youth side in their absence.
Milner, as the sole senior player still on Merseyside, duly helped out. He asked to train with the squad in the days leading up to the game, which Liverpool won 1-0.
"James Milner, being James Milner, didn't go away because he wanted to get back fit as soon as possible," Critchley said. "He trained with us because we were preparing for the game and he used that as a chance to get fit. I'm pretty sure he was pushing to play, but it came too soon for him.
"His experience and voice in training leading into that game was really important. Before the game, he actually came up to me and asked whether he could come and be in the dressing room and talk to the players. It was very respectful of him. He didn't need to do that, because it was his dressing room more than ours. We were just loaning it for the night. The fact he asked shows you the mark of the man."
Milner also popped his head in at half-time and throughout the game was shouting encouragement from his seat behind the dugout.
"Sometimes, the best coaching isn't always from the coaches," Critchley says, thinking back to Milner's role that week. "It's from players, usually senior ones, and they don't get any better than James Milner."
What Everton's relegation would mean for their finances, stadium and transfers
Greg O'Keeffe and Patrick Boyland May 25, 2023 Existential angst, blue underwear, endless permutations and 90-plus minutes of torture. They are all in the mix for anxious Everton fans this weekend as a tumultuous season approaches its monumental conclusion.The club's fight to avoid being outside the top flight for the first time since 1953-54 goes to the final game against Bournemouth at Goodison on Sunday, a side who have already beaten the Merseysiders twice this term and long since secured their own safety.The Athletic spoke to supporters and experts to find out what it's been like living with the fear of relegation and what dropping to the second tier would mean for one of English football's most storied clubs.
---
David Bond is the licensee of the Winslow Hotel, which had been on Goodison Road since before Everton's stadium was built on the site of Mere Green field in 1892.Like others who run businesses in the footprint of Goodison, their livelihoods entwined with the club, he is planning for an uncertain future when Everton move to their new stadium, currently scheduled for the 2024-25 season.But the life-long Evertonian's more immediate concern is that relegation would taint a symmetry he has been hoping to complete while landlord of this old pub."The Winslow has been here from the first kick of the ball at Goodison and we'll be here until the last. But for it to be in the Championship would be sad," he says. "I think we'll win. I haven't allowed myself to sit down and think too much about relegation. There's no plan B in my mind really."I've felt it's been 50/50 whether we survive for a while, so to go into the last game in control of our own fate is the most important thing."The tension has been growing for months, as well as the deja vu and frustration of being in the same situation again. I think the atmosphere in the ground will be amazing again on Sunday, but it'll be nervous, too, obviously.
"We've maybe had 10 coach greetings since they started last season now and you wonder if the effect might have worn off a bit. The players have to do the business on the pitch."
David Bond, licensee of the Winslow Hotel next to Goodison Park (Photo: Greg O'Keefe)
David is planning for the best; as usual, he will open at 10am and has hired two singers to entertain customers he hopes will be celebrating and unwinding late into the evening."I would hazard a guess it's going to be the busiest day I've had as the landlord because of everything riding on it," he says. "Against Wimbledon in 1994 we went behind and we were 2-0 down against Palace last season, so we've got a habit of making life difficult for ourselves and really cranking up the pressure. I just hope that doesn't happen on Sunday."
ADVERTISEMENT
https://d9c0671793255776556055e8b1a2a9f7.safeframe.googlesyndication.com/safeframe/1-0-40/html/container.html
Around the corner at the Royal Oak, another matchday favourite for supporters, Evertonian Tony Kelthy is nervously sipping his pint of Staropramen. Ensconced in the sunshine of its beer garden next to the bustling County Road, he contemplates the enormity of Sunday as traffic rattles past and offers some solace for equally nervous readers — this lifelong blue has positive omens lined up, or rather freshly washed in his laundry cupboard."I've got my blue underpants ready," he says. "I was wearing them for the Wolves game and they came good for us in the end, so I'll be hoping all the superstitions do the job again."A former season ticket holder in the Upper Gwladys Street, Tony is unlikely to be there on Sunday and plans a nervous afternoon glued to the BBC Radio Merseyside commentary."It's not just the worry about going down, it's the questions over bigger things like the new stadium," he says. "But I believe that will go ahead whatever happens."It does get a bit irrational at this stage, but that's what it's like. I was there in 1994 with my girlfriend and when we were 2-0 down I thought maybe I was the jinx. But she didn't come again and we won the cup the next season, so now I tell her she was the jinx."Here we are again, though, going down to the final day. I've been nervous for weeks; watching all the other games involved in relegation. It's going to be horrible if Leicester or Leeds go ahead on Sunday and we don't.
"I'd be more confident if Calvert-Lewin was fit, but at least it's in our own hands."A five-minute walk away in Everton's megastore, Hazel from Seaforth is perusing the aisles, wearing the current pink away shirt. In 1994, when Everton so memorably survived by the skin of their teeth against Wimbledon, the store was still being built and the following year after the club's FA Cup victory, supporters climbed its bare frame to wave at the trophy parade.
Everton celebrate beating Wimbledon and staying up in May 1994 (Photo: Clive Brunskill/ALLSPORT via Getty Images)
The 48-year-old's first game was in 1987, the season Everton last won the league under Howard Kendall. Her uncle gave her a choice of clubs to follow and despite the ups and downs since, she doesn't regret her choice.
ADVERTISEMENT
https://d9c0671793255776556055e8b1a2a9f7.safeframe.googlesyndication.com/safeframe/1-0-40/html/container.html
"I'm waiting to see if I can get a ticket for Sunday," she says. "But I've already planned my weekend. I won't wash my hair on the day of the game because the last time I did we lost.
"I follow Everton Women, too, and we've had a great season, but the men's team has been a tough watch. Now it's all on one game. I feel like I need to be there but it's going to be stomach churning."
---
The nerves come from a sense of almost existential dread.
Buried at the bottom of Everton's accounts for the 2021-22 season, published this March, was a grave warning.
Summarising their findings, new auditors Crowe LLP cast "significant doubt" on the club's ability to continue as a 'going concern' in the event of relegation.
Crowe noted that demotion to the Championship would necessitate additional funding from majority shareholder Farhad Moshiri, who remains "supportive" but is not "legally obliged" to cover the shortfall.
Key to their assessment was the potential repayment of debt to long-term lenders Rights and Media Funding. To date, monies owed to Rights and Media Funding sits at around £150million.
"Some of these facilities include a covenant that assumes the club will remain in the Premier League, therefore the board have had to consider the scenario of relegation and the availability of these facilities in that scenario," Everton wrote in their accounts.
"The providers have indicated that they remain supportive under each scenario. However, at the time of approval of the financial statements, there are no contractual commitments in place that would guarantee a waiver of the amounts payable in full or in part and therefore relegation would require a material repayment of debt as per the contract."
For a club already stretched beyond its means at Premier League level and has posted losses totalling over £430m in the past five seasons, not to mention currently financing a new stadium project worth £760m, it is a chastening prospect. Some would say the kind of "existential moment" mentioned by Moshiri in his message to supporters earlier this year. But it is also one that could well become reality if survival is not secured on the final day of the season.
Everton's new stadium at Bramley-Moore Dock (Photo: Michael Regan via Getty Images)
Besides Moshiri's investment, the other avenue available to Everton is a series of cost-cutting measures. As they explained in their accounts, relegation would lead them to "review our costs base, trading strategy and defer other planned discretionary expenditure in the short term to offset any likely reductions in revenue".
ADVERTISEMENT
https://d9c0671793255776556055e8b1a2a9f7.safeframe.googlesyndication.com/safeframe/1-0-40/html/container.html
It has been clear for some time that Everton have needed to plot a new, sustainable way forward. In a footballing sense, the heavy expenditure of the early Moshiri years has gone, replaced out of necessity by something far more frugal.
Moshiri's initial gamble was that fresh finance could help catapult Everton back into Europe and bring increased revenues to help bankroll the remainder of the project. Yet regression on the pitch has created a new financial reality. In March, they were referred to an independent commission over an alleged breach of the Premier League's Profitability and Sustainability rules. Despite needing reinforcements in January, they spent nothing and sold Anthony Gordon to Newcastle for an initial £40million.
Even with savings, it is fair to assume Everton's wage bill would be comfortably the largest ever seen in the second tier. Their staff costs dropped £20million to £160m last season but are still considerable even by Premier League standards.
Last season, their wage-to-turnover ratio was 90 per cent, or 87 per cent when factoring in the outsourcing of the club's retail and catering operations. Typical Championship wage bills tend to range from around £70million at the top end to around £15m at the other end of the scale.
With estimates suggesting a loss of almost £70million in broadcast revenue overnight in the event of relegation — parachute payments in the first year are currently around £45m, while the club reported £115m in broadcast revenue last season — Everton would need to drastically reduce costs. Most newer contracts signed since director of football Kevin Thelwell's arrival last February are said to contain mandatory wage reductions in the event of relegation, but others agreed before then do not.
https://flo.uri.sh/visualisation/13882557/embed
Then there is the much more stringent FFP threshold in the EFL, where clubs are permitted to lose up to £39million over a three-year period. The Premier League allows for losses of £105m over the same period.
The most logical scenario would involve Everton's high earners being sold and, while there would almost certainly be no shortage of interest in Amadou Onana or Jordan Pickford, the challenge would be in shifting fringe players on sizeable Premier League salaries. The club is currently in discussions with several soon-to-be-out-of-contract players, but their precarious position in the table complicates matters. Goalposts could well shift depending on which division they're playing in next season.
With Everton increasingly reliant on Moshiri's funding, the club's majority shareholder has long been clear of the need for fresh financing. After talks with multiple interested parties, US-based MSP Sports Capital have been granted exclusivity in talks over a potential minority investment. MSP's backing is seen as crucial in funding the final part of the stadium project, with a deal not thought to be dependent on Everton's Premier League status.
ADVERTISEMENT
https://d9c0671793255776556055e8b1a2a9f7.safeframe.googlesyndication.com/safeframe/1-0-40/html/container.html
There remains some way to go before completion, but MSP's arrival onto the scene would allow Moshiri to focus on allocating resources elsewhere.
Yet the spectre of relegation remains concerning — as it would be for any club — but it is even more so for this version of Everton at this moment in time.
MLS Go: How does the league's new 'youth soccer experience' compare to other countries?
By Alexander Abnos and Elias Burke ay 24, 2023
---
On Tuesday, Major League Soccer announced MLS Go, a youth soccer program the league claims is "designed to increase participation and access for boys and girls outside of the existing soccer ecosystem."
The program, aimed at kids aged 4-14, straddles the line between MLS' efforts in youth development and its commercial endeavors, while also purporting to help solve one of the major issues in developing interest and/or participation in soccer in the United States: the lack of grassroots, accessible clubs for young kids.
It's an interesting mix, to say the least; a combination of influences that drove U.S. soccer editor Alexander Abnos to have his own knee-jerk reaction. Here, he discusses it with Elias Burke, a native of Birmingham, England, who has been learning the landscape of U.S. Soccer this year as an LA-based reporter.
---
Abnos: Elias, I'm pretty sure I'm going to come off as ridiculously cynical in all this. So I want to start with an immediate disclaimer: I believe the stated aim of this program is noble and good. The more kids that play soccer at a younger age in the country, the better for the sport writ large – exponentially moreso if the programs are low-cost, as MLS Go claims they will be. So it's nice to see that MLS is at least acknowledging that this gap in our soccer culture needs to be remedied, and doing something about it.
It's the execution, in particular the promotional push, that I don't really care for. There are so many elements that make me roll my eyes. We can get into specifics in a bit, but let's start with overall impressions. You grew up in a country that has an established, highly-effective system for developing footballers and football fans. What is your reaction as you read through what MLS is planning to do here?
Burke: Before I'm exposed to reasons why it may not work, it sounds pretty exciting.
Growing up in Birmingham, I had three professional football clubs playing within 10 miles of my home. Many of my school friends already had allegiances passed down from their parents, but coaches from local clubs (most typically Aston Villa, in my school's case) would frequently arrange free sessions after school for boys and girls to participate. Outside of the coaching, we occasionally went to their training ground and learned about the benefits of exercise and healthy eating, and even sometimes to matches. For my classmates who had not already caught the football bug, exposing them to the sport through a professional club encouraged many of these children to join a club team outside of school and begin a lifetime of supporting Aston Villa.
ADVERTISEMENT
There is no shortage of grassroots clubs for children in the UK, making the pathway easier from first involvement to joining a local amateur club. Still, having seen the effect of Premier League and professional club involvement on increasing participation at grassroots level, this seems like a good idea.
Abnos: Those sound like good programs but I think MLS Go is pretty different. The whole thing sounds like a living breathing infomercial – a "brand activation" in industry parlance. The program is being run in conjunction with RCX Sports, which does similar programs with the NFL, NBA, NHL, and MLB. The announcement makes a point of mentioning that MLS Go, which has "MLS" right there in the name, is in fact "powered by MLS." It touts that participants will wear "MLS Club-branded uniforms" and play in "18 markets: 12 MLS, three MLS NEXT, and three additional cities that will be introduced to the MLS ecosystem for the first time." MLS senior director of properties Kyle Albrecht said in the release's first quote that MLS Go is an opportunity to "create a direct connection between our MLS clubs and future soccer fans." It's hard not to feel like MLS' first intention here is to build MLS brand equity, not passion for the sport at large.
The Birmingham programs seem to be more focused on the basics of participating in the sport, even if only as a fan. Are the clubs you mention quite so insistent on having their name and logo all over everything? And perhaps more to the point: Does the Premier League itself do something like this? If so, is it taken seriously?
Burke: Since coming here, I've noticed that the language accompanying these initiatives, which are undoubtedly positive on the surface, can feel quite uncomfortable.
For sure, we'd wear Aston Villa pinnies during the training sessions and compete to win club-branded merchandise (which I, as a West Bromwich Albion fan, was not interested in). Still, it never felt like it was an outreach program to increase attendance at Villa Park or usher in the next generation of supporters. While it may have been their intention, it was not marketed that way – it felt a natural byproduct of clubs lending their time to schools and communities through outreach programs.
The Premier League do similar events, now called Premier League Kicks, where they offer children from varying backgrounds the opportunity to play free of charge. The branding is on full display, from the water bottles they hand out at the start of the session to the certificates awarded at the end, but they do a better job of integrating it. Describing a city and community as a "market" exemplifies how MLS, and American sports in general, unashamedly present the next generation of potential supporters as commodities.
Abnos: Completely agree with you there. I think to some extent it's a byproduct of the United States' general form of hypercapitalism, but also its pro sports history. In the vast majority of American soccer, clubs and leagues are businesses that must work to become community assets, whereas in the UK and other places my impression is that it's the opposite. The end result Stateside is that the people in charge seem to be constantly delivering a sales pitch. But soccer isn't a product that needs selling; it's a passion that needs fuel. And I guess I just don't see how MLS Go does that in a sustainable, long-lasting way.
Elias, soccer people in this country have a (probably romanticized) view of kids playing pickup games in small patches of land or dirt fields or alleyways all over the world, and we want that same thing to happen here. MLS Go seems oriented toward that goal, but it plans to charge local operators a licensing fee per player, and a registration fee to participants. Do you think that serves the "soccer for all" vision it claims?
ADVERTISEMENT
https://77a5197ac01217e62e6736135d8ca4ea.safeframe.googlesyndication.com/safeframe/1-0-40/html/container.html
Burke: The romantic view of people playing on patches of dirt and rugged concrete cages is legitimate; some of the world's best players developed their skills in these environments, but the "pay to play" issue is not exclusive to the States.
For every Jadon Sancho, Wilfried Zaha, or Rio Ferdinand who spent their childhoods playing in south London cages, there are plenty of Jude Bellingham's and Mason Mount's who grew up in leafy suburbs, developing their skills in more controlled and affluent environments.
Scandinavian and Nordic nations, for example, have a very regimented football infrastructure. To maximize their small population, children who play football in Denmark and Finland attend training sessions with qualified coaches almost daily, which are expensive and require significant discipline from families. Even in these countries that have enjoyed relative recent success (Finland won their first game at a major tournament at Euro 2020, and Denmark reached the semi-final), debate is rife regarding whether this method is the most fruitful as it effectively ignores children from poorer backgrounds unless academies pick them up at a young age.
England's system of producing young talent, for its historical faults, has hit this balance well in recent years. Eberechi Eze, a player who grew up playing in south London's cages, spent his teenage years jumping between London academies, starting at Arsenal. When he was released, he played organized grassroots football while continuing in the cages until Queens Park Rangers picked him up. At 24, he had the best season of his professional career with Crystal Palace and is an ambassador for McDonald's Fun Football sessions, providing free coaching for five to 11-year-olds across the UK. While MLS Go is not going to be without cost, there are lots of these sponsored coaching initiatives knocking about across the pond, and they're very popular.
To build a passion for the sport, youngsters need environments to play recreationally while offering access to proper coaching if they want to take it more seriously. If it takes in-your-face branding for MLS to push through with this, then so be it.
Abnos: That's all really interesting — the commercial element is apparently way more present at the grassroots level in the UK than I initially thought. I'm also struck by another important difference, which is that all these programs in the UK and elsewhere have established physical environments where they take place. You talk about the south London cages, but most U.S. communities don't have an equivalent of that for soccer, and MLS Go isn't talking about creating a similar type of physical space. You also mention Nordic countries where kids play almost every day, but most U.S. communities aren't close-knit or soccer-mad enough to make something like that happen, and MLS Go isn't creating that type of scene either; its website specifically says its programs will not run more than two practices per week.
What we lack is not enforced programming; it's venues and community. It's infrastructure. If the people running soccer in the U.S. want to grow the game meaningfully, they need to build way more environments where the game can grow organically, in places where people already are.
There are some good recent examples involving mini-pitches: The Station Soccer program in Atlanta brought them to public transportation stations, and a community has sprung up in these spots. MLS itself has built mini-pitches through its charitable arm, including in Minnesota during last year's All-Star Game. NYCFC alone has built 50 mini-pitches throughout the five boroughs, many of which are located in or near school communities. But the U.S. is a gigantic country; we need more places like this. If MLS Go was instead a campaign to multiply these sorts of projects, they could market and brand it however they want and I'd be happy (not that I'm the target audience!). I'd also be supremely jealous of the younger generation. I would have killed to have a mini-pitch anywhere near my neighborhood growing up — someplace I could go for free and meet other people that liked the weird "foreign" sport I liked, and maybe get in a game or two.
Burke: Wow, mini-pitches across the country would be excellent and the envy of most of the world. Lack of access to affordable purpose-built football facilities is a problem in the UK, too; I can count on two hands the number of venues in Birmingham that have turf fields and are open to the public, all of which are rather expensive. This is where the relative lack of a tight football community and culture shows itself as the most significant factor in breeding the next generation of football players and fans, in my opinion.
ADVERTISEMENT
Where there's a will, there's a way. My friends and I grew up playing football at the park with our jumpers for goalposts, or we'd set up a game on concrete with a goal painted on a wall. I could do that because my friends lived within walking distance of my house and were also obsessed with football. You could have set us up anywhere, and we'd have made a game; I imagine the same is true for basketball in the States.
Abnos: It is, and to be clear that sort of improvised soccer scene does absolutely exist in the U.S. as well – that's how my family and I played games together growing up. A big question in American soccer right now is how best to grow that level of passion to the point where it stops being a niche. I think we may be looking at a chicken/egg problem: does a soccer culture create soccer spaces, or do soccer spaces create a soccer culture?
Burke: Very few other sports are easier to pick up and play than football, if any. Undoubtedly, there must be a greater emphasis on building pitches across the States for young people to use, ensuring they are accessible and in diverse communities. But MLS Go is increasing accessibility by bringing football directly to children across 18 cities, most of which have some football heritage already.
Ok, the branding is a bit gross, and they might have built a few hundred pitches across the nation to develop the initiative further, MLS Go is broadly a good thing if it delivers a space for youngsters to get involved in football while keeping the licensing fee for the program, which is said to include the cost of kit and equipment, and registration fees affordable for all.
Abnos: That last part is especially important, as is the nature of the partnerships with local organizations that MLS Go says it's forging to carry all this out – I will give them some credit for choosing that approach as opposed to trying to run it all themselves. The marketing side still rankles me a bit, but that may just be down to my own personal politics. Thanks for indulging my cynicism, Elias. And as a bonus, I now know Eberechi Eze's developmental history! A productive conversation indeed.
(Photo: Lev Radin/Pacific Press/LightRocket via Getty Images)
ANGEL CITY – MATCH HIGHLIGHTSMATCH RECAP
Angel City drew the Courage 0–0 on the road Saturday, starting a multi-game stint on the road with a point and a clean sheet—the team's first of 2023. ACFC's next match is Saturday, May 27 in Seattle against Megan Rapinoe's OL Reign. ACFC returns home to take on the Chicago Red Stars on Monday, June 5 at 7 PM. Purchase tickets for MONDAY NIGHT FOOTBALL ACFC EDITION below!

Indy hosts Louisville City for the first of two matchups this season
#LIPAFC Preview  
Indy Eleven vs Louisville City FC
Saturday, May 27, 2023 – 7:00 p.m. ET 
Michael A Carroll Stadium – Indianapolis, Ind.
Follow Live:
Local TV: WNDY
Streaming Video: ESPN+ (click to subscribe) 
Spanish Radio: Exitos Radio 94.3 FM & exitos943.com
In-game updates: @IndyElevenLive Twitter feed
Stats: #INDvCOS MatchCenter at USLChampionship.com
2023 USL Championship Records:
Indy Eleven: 3W-4L-3D (-4 GD), 12 pts; 7th in Eastern Conference 
Louisville City FC: 5W-3L-2D (-2 GD), 17 pts; 3rd in Eastern Conference 
Community Health Network Sports Medicine Indy Eleven Injury Report:
OUT: DF Robby Dambrot (L knee)
QUESTIONABLE: None
Discipline Report:
IND: none
COS: none
Setting the Scene
The Boys in Blue remain at home Saturday for a USL Championship match-up vs Louisville City FC. The Eleven sits at 3-4-3 on the season after a 1-0 win vs Colorado Springs Switchbacks FC last Saturday. The victory snapped a four-game home winless streak.
SERIES VS. LOUISVILLE CITY
All official competitions: 5W-8L-6D (20 GF/30 GA)
All competitions at home: 4W-5L-1D (9GF/15 GA)
All competitions away: 1W-3L-5D (11 GF/15 GA)
USL Championship regular season: 4W-5L-6D (16 GF/20 GA)
USLC regular season at home: 3W-3L-1D (6 GF/9 GA)
USLC regular season away: 1W-2L-5D (10 GF/11 GA)
ELEVEN ADDS TO ATTACK WITH ROBERTO MOLINA SIGNING
MAY 18, 2023
Indy Eleven announced the signing of forward Roberto Molina. Per club policy, details of the contract will not be released.
Molina spent the 2021 and 2022 seasons with USL Championship side Las Vegas Lights. In 45 appearances, including 30 during his rookie campaign, Molina tallied three goals and seven assists.
The Salvadoran was selected as the 45th overall pick in the 2022 MLS SuperDraft by the Colorado Rapids and has registered five caps with El Salvador's National Team in International Friendlies and CONCACAF Nations League action. In one season at UC Irvine (2019), Molina appeared in all 19 matches, making 17 starts, and was named to the Big West All-Freshman Team. He was third on the team with nine points, netting three goals and adding three assists.
Indy has also announced the addition of Academy signing Grayson Elmquist. As part of this season's U19 USL Academy Championship team, Elmquist earned Golden Boot and Golden Ball honors. He will join the Eleven until he reports to Xavier for the 2023 season.
LAST TIME OUT
MAY 20, 2023
IND 1:0 COS
Bryan Rebellon's early tally would be enough to give Indy Eleven their first home win of the season in USL Championship play. The win moved Indy to 3W-4L-3D on the season, while Colorado fell to 5W-5L-1D..
Rebellon scored the game's only goal in the 16th minute, on a late run into the box with a ball left from Sebastian Guenzatti. He was injured on the play and would end up being substituted for by Jesus Vaquez in the 19th minute.
Although Colorado would dominate possession for the first-half (61%-39%) they were not able to get a shot past Yannik Oettl, and only managed one shot in the half. Indy had a prime chance to extend their lead in the 2nd half, beginning with four consecutive corner kicks, but were unable to find the back of the net, twice being denied by Colorado goalkeeper Christian Herrera and also had a Guenzatti shot hit the frame and bounce wide.
Despite losing the possession battle 59%-41% and being outshot by Colorado 12-9, Indy was able to hold on for the win. Dambrot led the Eleven with three shots, while Yannik Oettl had seven saves in the net.
Rent this Beautiful 4 BR Beach house at Myrtle Beach for as low at $250 a night.
Check out The Ole Ballcoach online https://theoleballcoach.wordpress.com/

Proud Member of the American Outlaws https://www.facebook.com/IndyAOUnite, Brick Yard Battalion – http://brickyardbattalion.com, Sam's Army-http://sams-army.com
Earn Your College Degree at ½ the Cost and Time of Traditional Schools www.achievetestprep.com/shane